In the world of Linux, there are alternatives to everything. Choosing a distro? There are dozens of them. Trying to find a decent music player? Plenty of alternatives there too.
But not all of them are built with the same thing in mind – some of them might target minimalism, while others might offer tons of features. Finding the right application for your needs can be quite a confusing and boring task.
Let's make it a bit easier 😉
⭐ Essential applications for Linux users
I have put together a list of the essential Linux applications that I prefer to use in different categories.
I'm not saying that they are the best, but I've tried many applications in each category and these are the ones I liked the most. So, you are more than welcome to mention your favorite applications in the comments section, too.
In addition, we've categorized the apps as well to get you started!
✋
Non-FOSS Warning! Some of the applications mentioned here are not open source. They have been included in the context of Linux usage.
Image Editors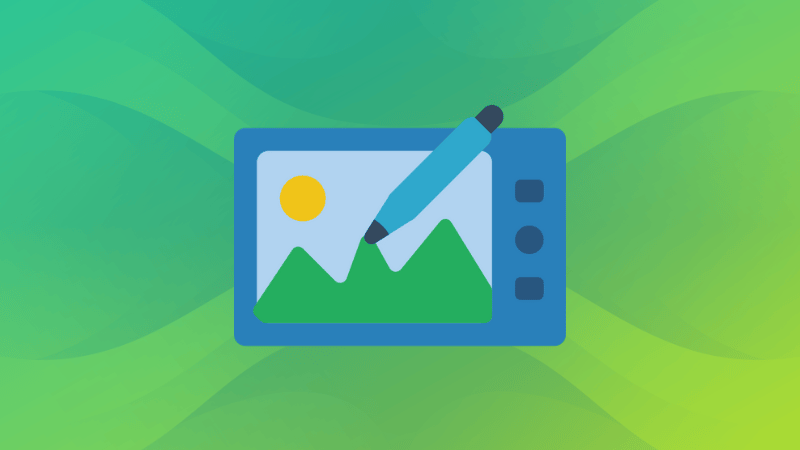 We've already discussed some of the best photo applications for Linux. Here we shall mention two essential tools for every user.
1. GIMP  🖌️🎨
GIMP is the holy grail of image editors for casual users and professionals. It offers almost every type of tool you will ever require manipulating an image, scaling it, cropping it, or simply adding a layer to it.
Allowing plugins that extend its functionality while being an open-source solution is impressive.
You can install it from your Software Center or follow our GIMP installation guide.
2. Inkscape 🖋️
One of the best Linux tools for digital artists, Inkscape is certainly an impressive image editor as well.
Unlike GIMP, Inkscape comes pre-installed on many major Linux distros. It offers a bunch of drawing tools and vector graphics editing capabilities, making it a powerful choice for manipulating images as well.
3. Conjure ➰
If you are looking for a tool to help you with quick tasks like Blur, Emboss, Sharpen, etc, Conjure can help you transform images.
It is a fairly new GUI tool as a front end to ImageMagick.
---
Audio Editors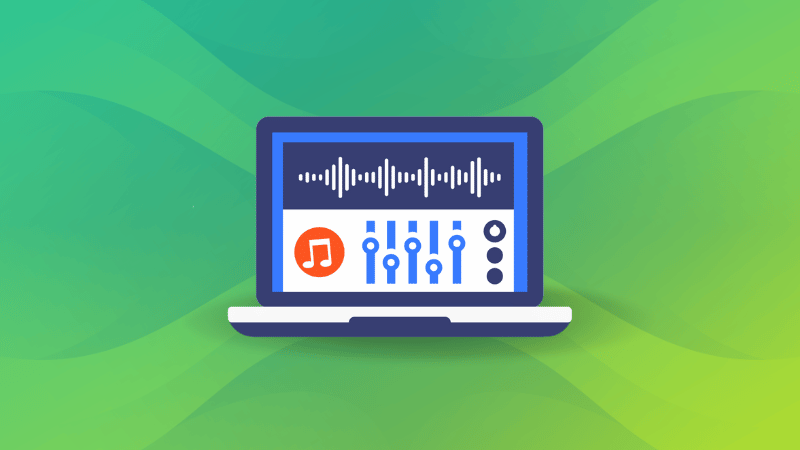 1. Audacity 🎧
We've mentioned several audio editors in the past, but Audacity is the most popular tool for basic editing tasks. You can try to experiment and pull off something interesting as well. For instance, reducing noise from your recording.
It supports plugins to extend its functionality. If you're wondering: it is an open-source software and available for free. You can install it directly from the Software Center, or explore other options on its official download page.
Suggested Read 📖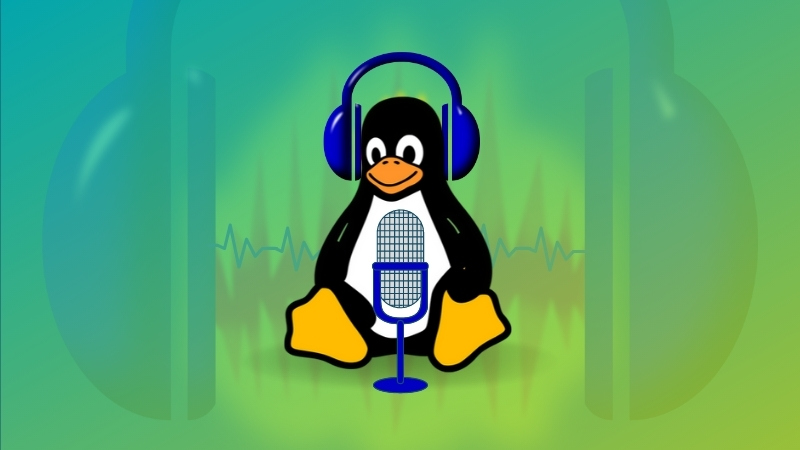 2. LMMS 🎸⏺️
LMMS is a free and open-source Digital Audio Workstation (DAW) available cross-platform. Undoubtedly, it is one of the best DAWs for Linux.
It is a feature-rich alternative to premium audio editors (or DAWs) for creating, editing, and recording music. If you have a MIDI device, you can just plug it into your machine and get started with LMMS. It also supports VST plugins, to say the least.
You can find it listed in the Software Center or explore other options on its official website.
---
Email Clients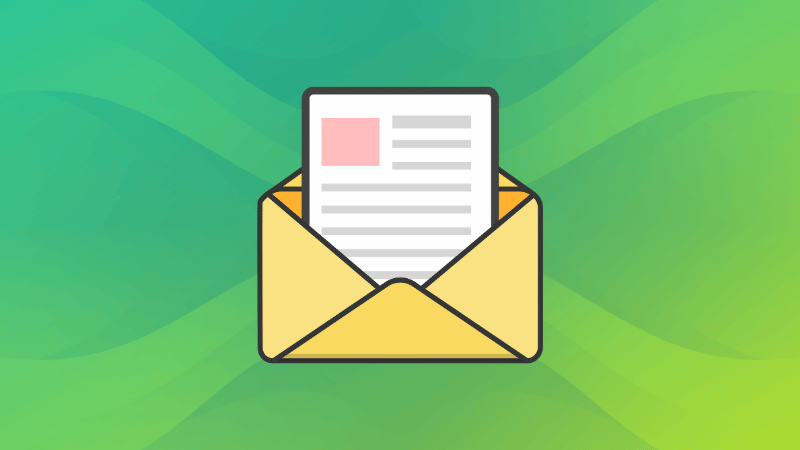 1. Evolution 📧
Evolution is the default mail app for GNOME desktop users, and it is quickly replacing Thunderbird as a pre-installed mail client on numerous Linux distributions.
It offers a nice user interface and also supports Microsoft Exchange using an extension.
You can check out its GNOME wiki page to find links to Flatpak and other installation options.
2. Thunderbird ✉️⚡
A simple and free email client developed by Mozilla. You may find it pre-installed on some Linux distributions – if not, you can easily install it using your Software Center or package manager. One of the oldest and reliable email applications with an evolving user experience.
You can also download it from their website and then install it.
---
Personal Communication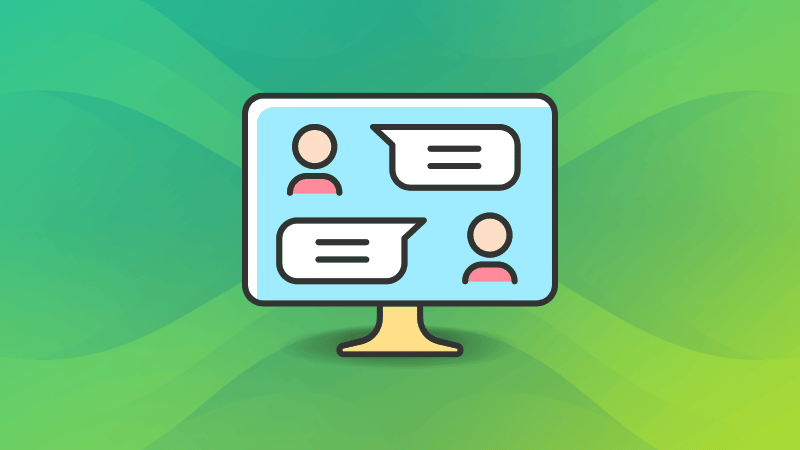 1. Signal 💬🔒
Signal is a popular open-source instant messaging app as one of the alternatives to WhatsApp.
We also have a guide to help you install Signal in Linux to get started.
2. Element 💬🛡️
Element is a secure open-source collaboration platform built on the Matrix network.
It may not be a popular choice, but it offers plenty of features as a replacement for many other proprietary options for personal or work communication.
---
Screen Recording and Streaming Tools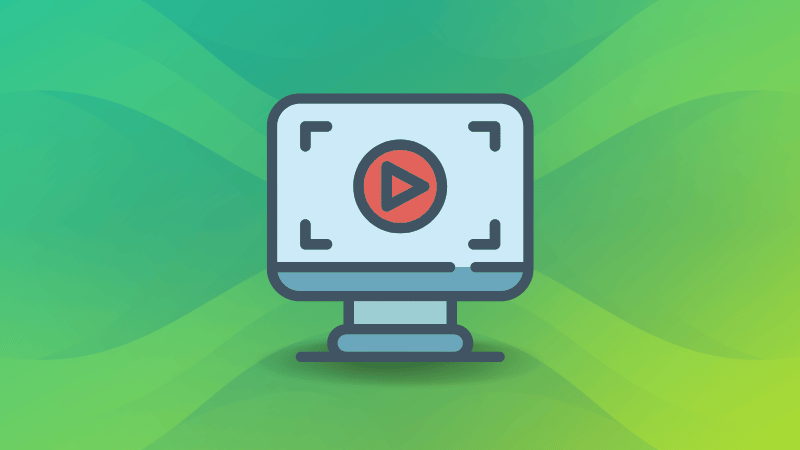 Are you a Blogger, YouTuber, or work in similar industries? Here are a few tools for you.
1. Kazam 📷

If you've been following us, you might have already read about the best screen recorders available for Linux.
Kazam is the simplest solution among them. It lets you record your screen and includes several essential features like giving you the ability to select the area/window, hiding/showing the cursor, and enabling the sound from your mic/speaker.
For installation instructions, its GitHub page would be your best bet.
🚧
Kazam is no longer actively maintained, but still works. However, it does not work on Wayland.
Suggested Read 📖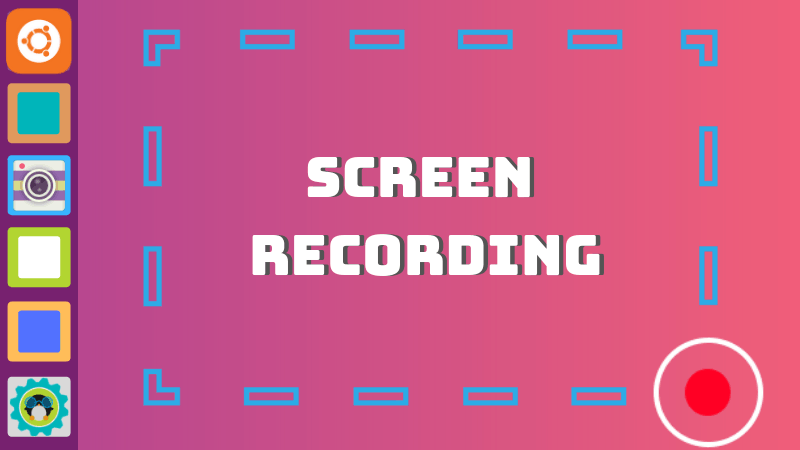 2. OBS 🎥
Open Broadcaster Software is a pretty popular and robust screen recorder and streaming app. Many professional streamers use it.
You can heavily customize it, add your template, etc. So, there are a lot of things you can do once you start exploring it. OBS is suitable for both personal and professional users – it's not the easiest, but it's really useful.
3. Flameshot 📸
Flameshot is yet one of the nicest options to take screenshots and annotate them.
You can even directly upload your images to Imgur without needing to save them on your PC. Regardless of what Linux distro you use, you could find it handy.
4. Ksnip ✂️
A simple Qt-based cross-platform screenshot tool that offers more annotation features.
We've discussed multiple ways to take screenshots in Linux, and using Ksnip is one of them.
It's fairly new, and not the most popular screenshot tool out there, but it works as expected. Refer to its GitHub page for information on installation and more.
---
System Optimizers/Task Managers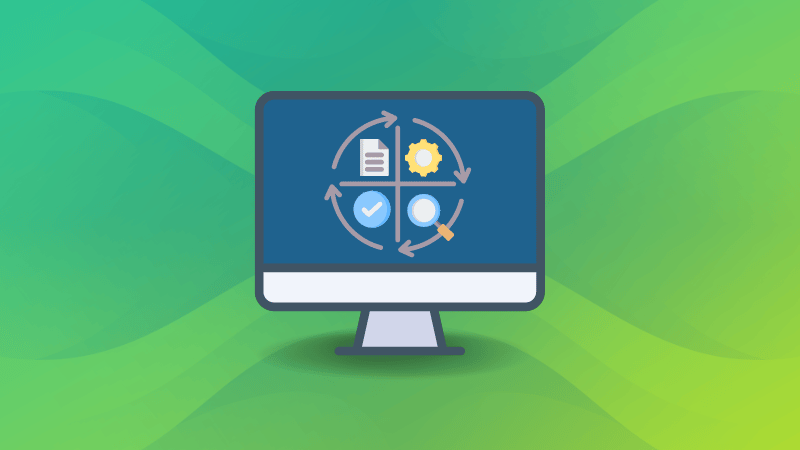 1. Stacer ⚙️
Stacer is my favorite system optimizer and task manager on Linux, with a beautiful user interface.
You get not only a pretty UI, but also a solid set of features to help you in the best way possible. You can manage startup tasks, clean temporary/cache files, manage running services, uninstall packages, and monitor your system resources easily.
Check out its GitHub page for installation instructions, or follow our Stacer guide to learn more.
Suggested Read 📖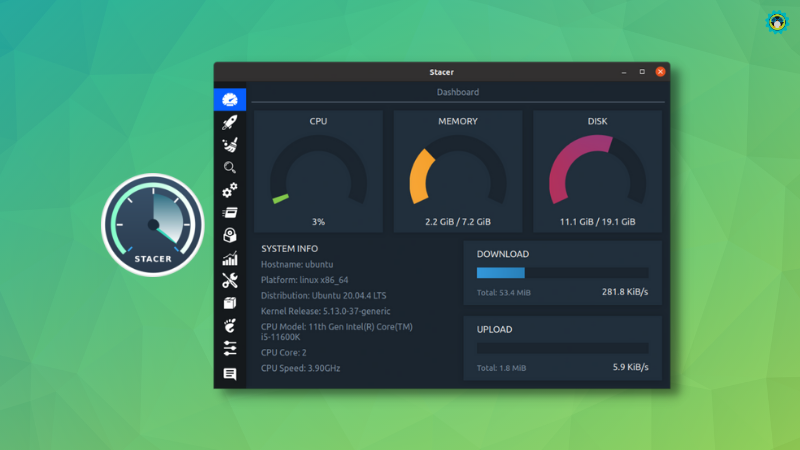 2. htop 🖥️
You probably know about the default "top" CLI tool to monitor processes in your system. It is still useful – but not the best out there.
So if you're looking for a better command-line based tool, htop is the perfect replacement. You no longer need to type in the process number to kill it, just navigate to it and end it. It is way easier and faster than the traditional top CLI tool.
You can also take a look at our list of top alternatives to find more utilities for system monitoring.
---
Apps for Gamers
While I recommend going through our gaming guide to get better insights on what you need to game on Linux. These are the absolute best apps to have:
1. Steam 🎮
Yes, Steam is a proprietary client or marketplace to purchase/install/manage your Linux games.
However, it is the best game client with a massive library of free and paid games to offer (both native Linux games and Windows exclusives).
To install it, you can download the .deb file from its official download page or find the installer on Software Center. We also have a quick Steam installation guide for help.
2. Discord 🎮🕹️
Without a second thought, if you're a gamer, you have to install this one right away. Do note that it's not an open-source application.
Yes, there are alternatives to it. But nothing beats Discord when it comes to the ability to manage a server room where fellow gamers can interact and communicate on voice channels in-game.
You can easily install Discord on Linux.
Suggested Read 📖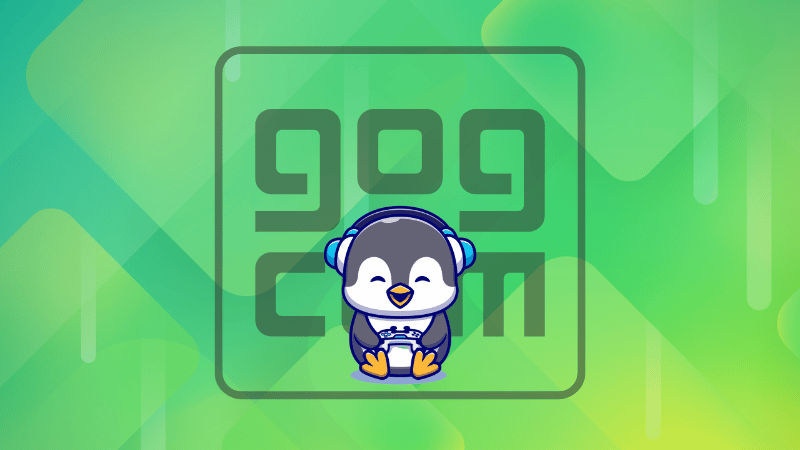 ---
Media Players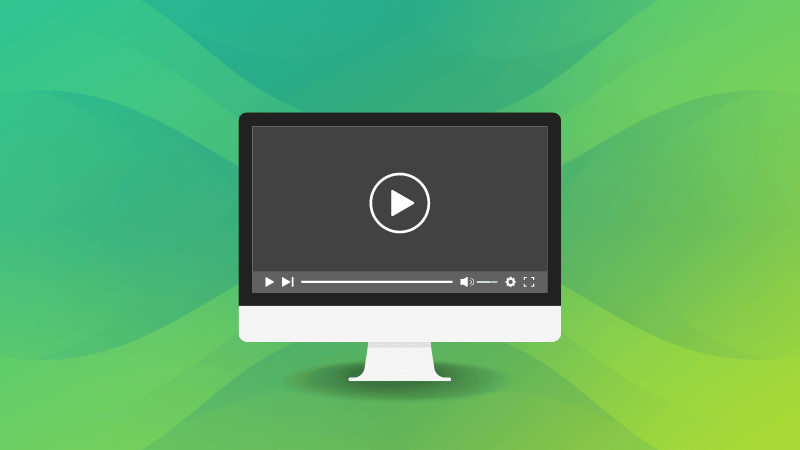 1. Audacious 💿
Audacious is a simple music player that is low on resources while being an open-source solution. One of the best music players for Linux.
You can customize the interface to give it a different look. To add songs, just drag and drop the folder you want. You can install it from the Software Center or visit the official download page.
Go on, get started!
2. VLC 💽
I've tried a lot of video players on my Windows machine and on Linux systems as well – but I keep going back to VLC pretty much every time. VLC is a simple media player that's open-source and free as well. It supports almost every type of file format.
You can download it from their website or find it on your Software Center.
3. MusicPod
A Flutter-based app, MusicPod offers an excellent user experience.
It provides all the essentials and yet manages to stand out from some of the other options.
Suggested Read 📖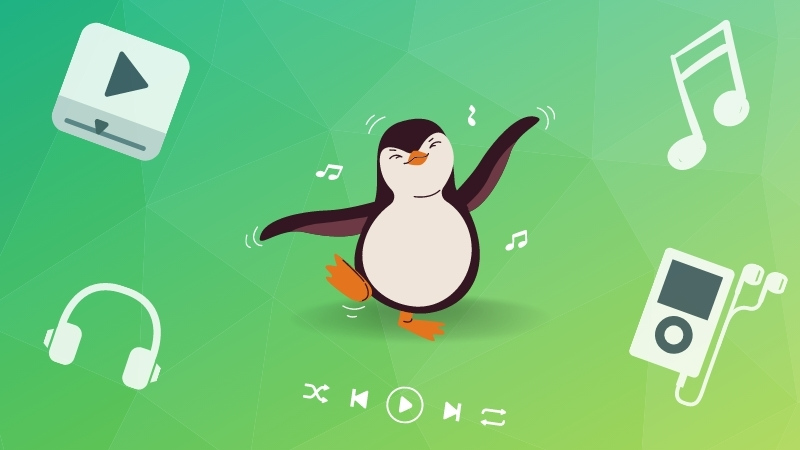 ---
Media Server Software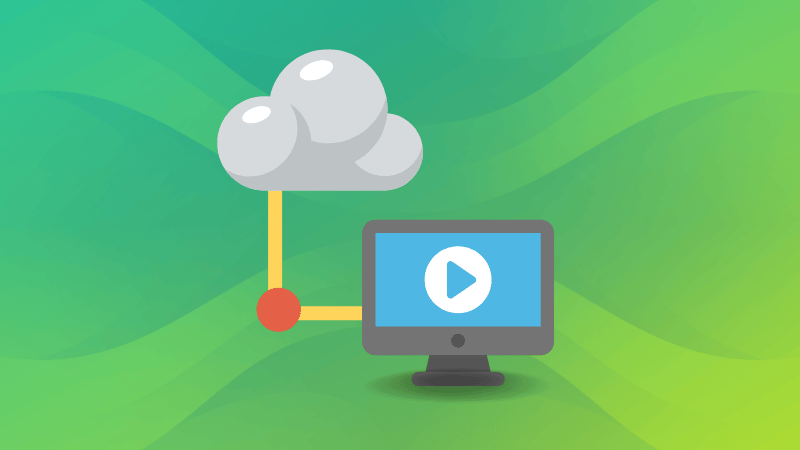 Let's have a look at some media server software for Linux.
1. Kodi 🎥💿
Kodi is definitely one of the best media server programs available for Linux. Many of the other best media server tools are based on Kodi as well.
2. Plex 👨 💻
Plex is not entirely open-source media server software, but it offers an option to create a free account. A nice UI with all the basic features you need included. You can easily install Plex on Ubuntu.
---
Video Editors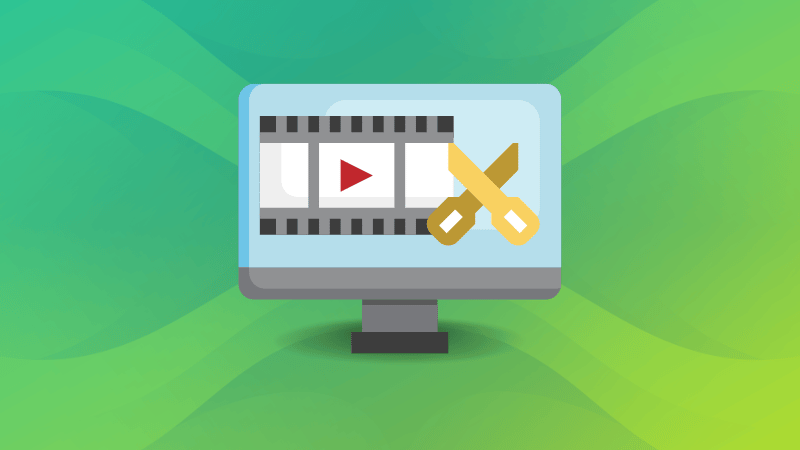 If I had to choose the top two best video editors for Linux, these would be my picks.
1. Kdenlive 📹✂️
Kdenlive is one of the best free video editing programs available for Linux. It's an open-source solution and also offers support for dual monitors. It includes most of the necessary features, like basic transition effects, layout customization, multi-track editing, and so on.
2. OpenShot 🎥✂️
OpenShot is an open source video editor is easy to use and robust as well. It includes 3D effects, basic video transitions, drag and drop support, and so on.
If you want to use it for professional-grade editing, you be the judge.
---
Open-Source Media Converters
1. Handbrake 📺
Handbrake is an impressive video converter. It supports a wide range of video codecs and quickly converts your videos. Of course, you get to decide the quality or resolution, frame rate, and plenty of other things like subtitles while converting the video.
2. SoundConverter 🔊
Fret not if you're a fan of audio instead of video. We've got you.
SoundConverter is a powerful audio conversion tool that supports almost all file formats and converts audio files pretty fast.
Backup Tools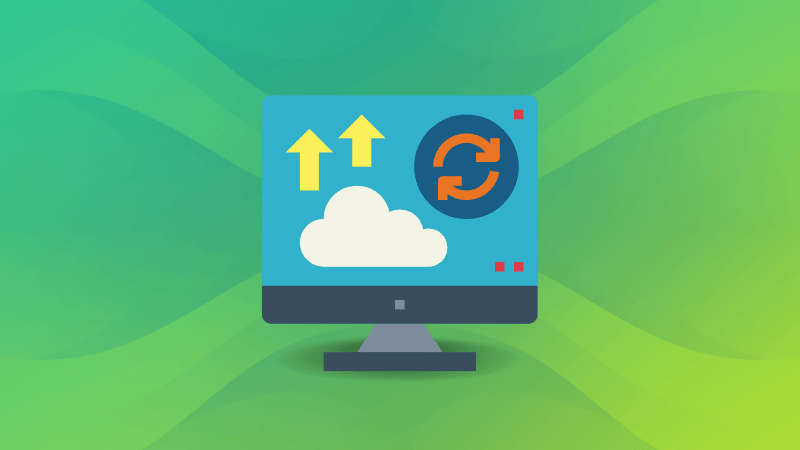 Backup is one of the essential parts of not only Linux, but any operating system. Here are two options for you.
1. Timeshift 📁☁️
Yes, we often keep a backup of our files. But what about the driver updates and configuration changes that you perform? What if these break your entire system?

In such a case, Timeshift will help you take a backup (or a snapshot) of your entire OS along with all its configurations. You can easily restore it when something goes wrong. We have a guide on how to use Timeshift on Linux as well.
2. Bacula 📁🔁
Bacula is a feature-rich open-source backup tool available for Linux.
It's not just a single program but includes several tools for every specific option. Furthermore, it's somewhat developer-oriented, so if you maintain a network of computers, you can definitely make use of Bacula.
---
PDF Editing Tools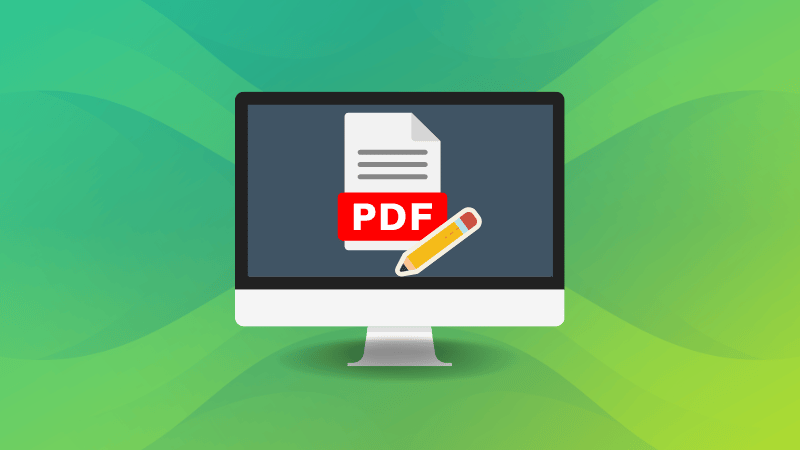 1. LibreOffice Draw 📄
For basic PDF editing tasks, LibreOffice Draw is the go-to solution for users who prefer FOSS. It has its limitations – but works like a charm for most use-cases.
If it doesn't fit your needs, you can check out the best Linux PDF editors available.
2. PDF Studio 📃
PDF Studio is a wonderful PDF editor by Qoppa software.
It's not an open-source offering – in fact, it's a paid solution for users looking to edit PDF files. You get features like annotate, edit, optimize, sign, watermark, etc. for manipulating PDF files easily.
---
Code and Text Editors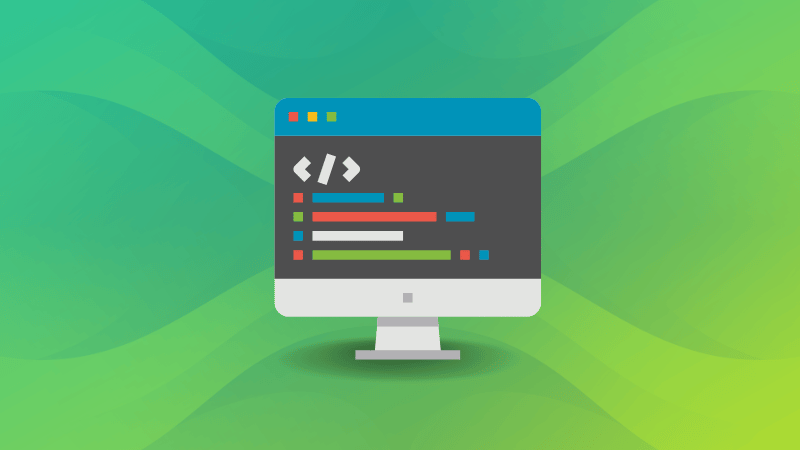 1. VS Code 👨‍💻
Even though we're Linux users, I've noticed that many people like the Visual Studio Code editor. It includes a smart feature to autocomplete what you write based on variable type or function definition. It's highly recommended if you're working with Git, because the relevant commands are built-in. And as you start exploring, you'll discover so much more to it.
There's also an unofficial open-source version, i.e., VS Codium.
Follow our Visual Studio Code installation article to get started.
In addition to VS Code, you can look at some of the best modern code editors for your work.
2. Lyx ‍💻👨‍💻
Lyx is an open-source editor with numerous features. If you're writing scientific documents or a thesis, this can be helpful with its formula editor to make things easier.
You can download it right from the Software Center. More information can be found on its website.
3. Texmaker ✍️
Even though we've already discussed some of the best LaTeX editors, I'll mention this as one of the essential additions to your Linux system.
It is specifically tailored for the GNOME environment but works everywhere. Its PDF conversion is blazing fast. Try it by downloading it from the Software Center or the official site.
---
Note-Taking Apps
1. Simplenote 📝
Simplenote is one of the best Evernote alternatives available for Linux. The organization behind WordPress (Automattic) is responsible for developing Simplenote. So, it's actively maintained and offers all the basic note-taking features (and syncing capabilities) across multiple devices for free.
In addition to this, you can also try some of the best note taking apps for Linux.
Suggested Read 📖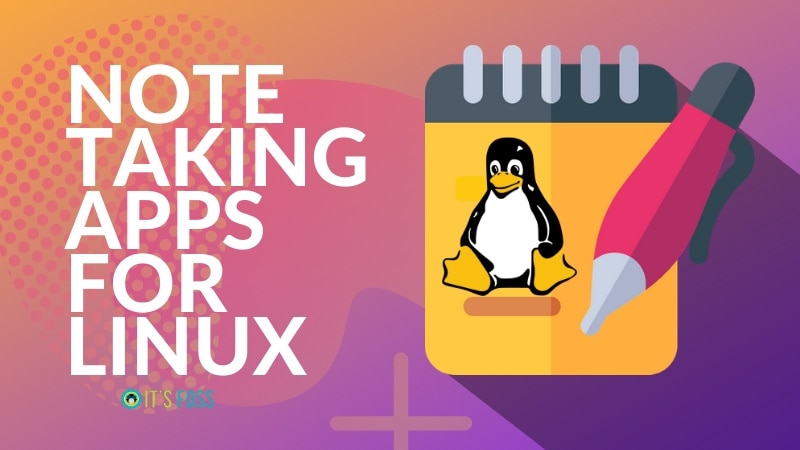 2. Standard Notes 📋🔒
Standard Notes is a simple and flexible take on secure notes.
It offers end-to-end encrypting by default (for free) while offering cloud sync. You can opt for its premium to unlock more features and extensions.
---
Team Communication & Productivity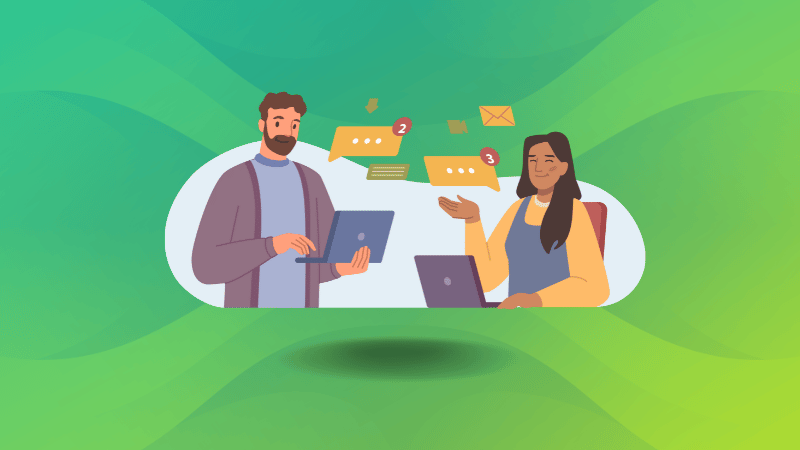 1. Slack 💬
Even at It's FOSS, we used Slack before moving to other chat platforms for team communication. This is not an open-source solution.
Slack on Linux is available for free, and you can opt to upgrade it to the premium version for more features. You won't be needing a premium plan unless you're an enterprise user with many users to manage. Free or premium, it's an essential addition.
You can also look for open-source Slack alternatives if you don't like it.
2. Franz 💬💭
With this app, you no longer have to switch between different browser tabs or applications while working on something. Franz combines almost all the essential messaging/email services under one roof. You just have to launch a single application (and sign in to multiple services) to keep up with all the communication you need without switching to different applications.

If you don't like it, there are alternatives like Rambox.
---
Virtualization Apps
1. Oracle VM VirtualBox 🖥️
VirtualBox is a wonderful free and open-source virtualization solution for those who want to try different distros (or experiment with stuff) without affecting your host system. There are numerous uses for it – go explore!
---
Authenticators
1. Authy 🔒🔑
Almost everyone uses 2-factor authentication to secure their online accounts. But usually, you require your smartphone along with an authentication app for the codes, right?
Fret not, with Authy, an alternative to Google Authenticator, you'll be able to sync 2FA codes across devices without the risk of losing them. It is available for Android, iOS, Linux, Windows, and macOS as well.
Wrapping Up
We've tried to list all the essential applications for a Linux user here. But then again, you might have a favorite that we've missed.
💭 Please let us know your thoughts in the comments below.