Let's talk graphics. Personally, I prefer using an online tool to quickly create stunning graphics for It's FOSS. But you cannot be online all the time, and this is why you can install software to create graphics whenever you want.
There are plenty of Linux graphic applications which help digital artists enhance their work or build something interesting from scratch. Well, maybe, the applications that do exist with Linux are not commercially popular, but they do offer powerful features to act as a perfect companion for a digital artist.
In this article, we would be specifically concentrating our focus on the tools that deal with digital drawings/sketches and image editors.
📋
The list is in no particular order of ranking.
1. GIMP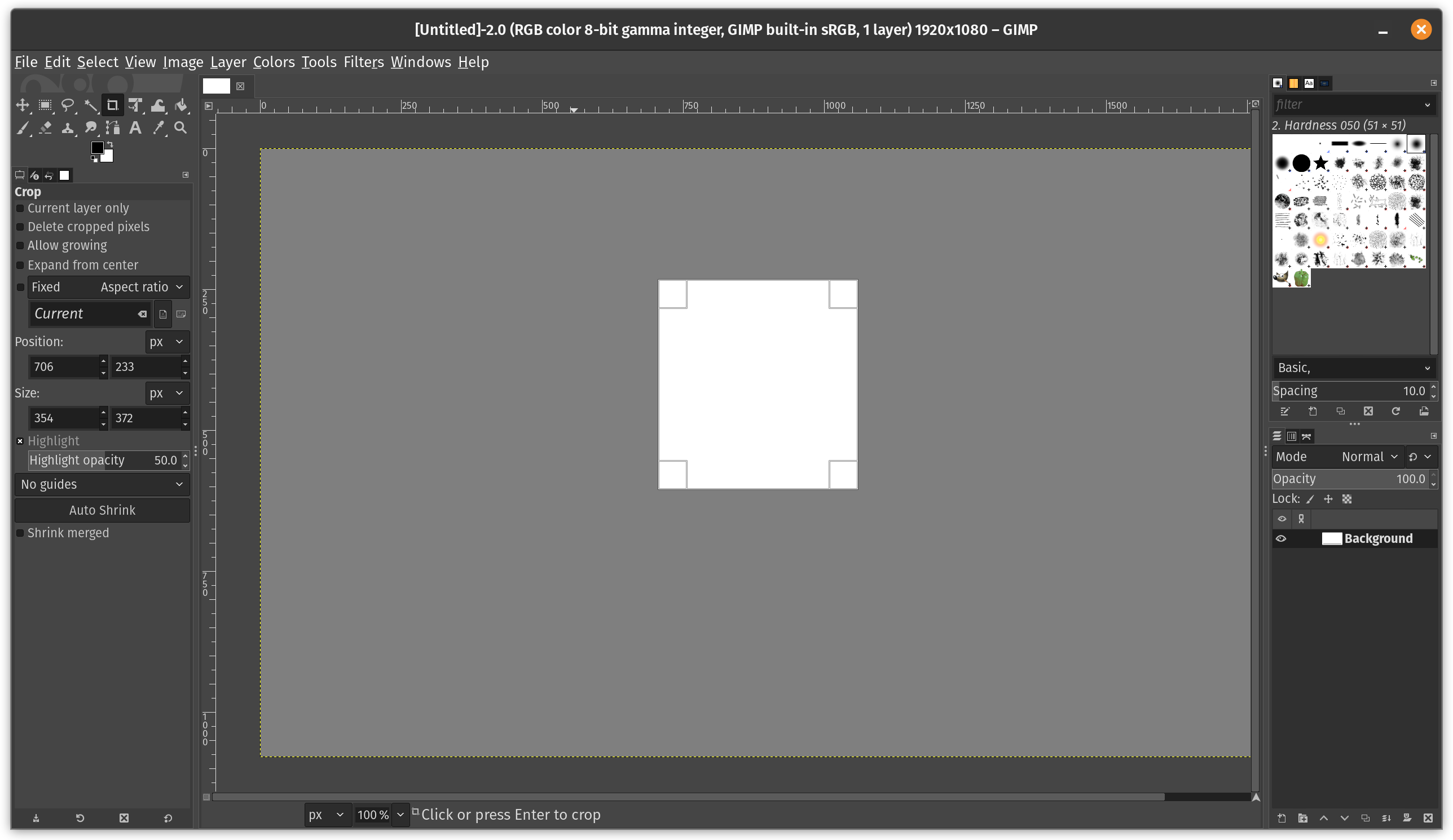 GIMP stands for GNU Image Manipulation Program. GIMP is one of the best free tools for a digital artist to have installed on Ubuntu or any other Linux distributions.
It is a completely free Linux tool for a digital artist, irrelevant to the level of expertise. It is meant for everyone. GIMP has a lot to offer than just editing a photo or redesigning it. Several plugins and extensions make GIMP a fortune to have on one's system. Moreover, without spending a penny, you can do all the basic things and get the ability to do complex image manipulation tasks as well.
Highlights:
Fit for all kinds of users
Feature-rich
How to Install GIMP?
For Ubuntu, you can find it listed on the Ubuntu Software Center, but it may not be the latest version.
You can get the Flatpak package from Flathub for the latest version or download it from the official website. Refer to our Flatpak guide if you do not have it setup on your system.
2. Photoflare
Photoflare is an interesting cross-platform image editor with essential features. It is originally inspired from a Windows-exclusive image editor, PhotoFiltre and aims to be better.
It offers a community-edition, which is open source, and a studio version (in development at the time of writing this) with some exclusive features, which will eventually get to the open-source edition a bit later.
Highlights:
Simple and flexible image editor
Basic drawing capabilities
How to install Photoflare?
You can install Photoflare as a Flatpak via Flathub to get the latest version available. You can also find it in the Software Center, but it may not be the latest and greatest.
3. Krita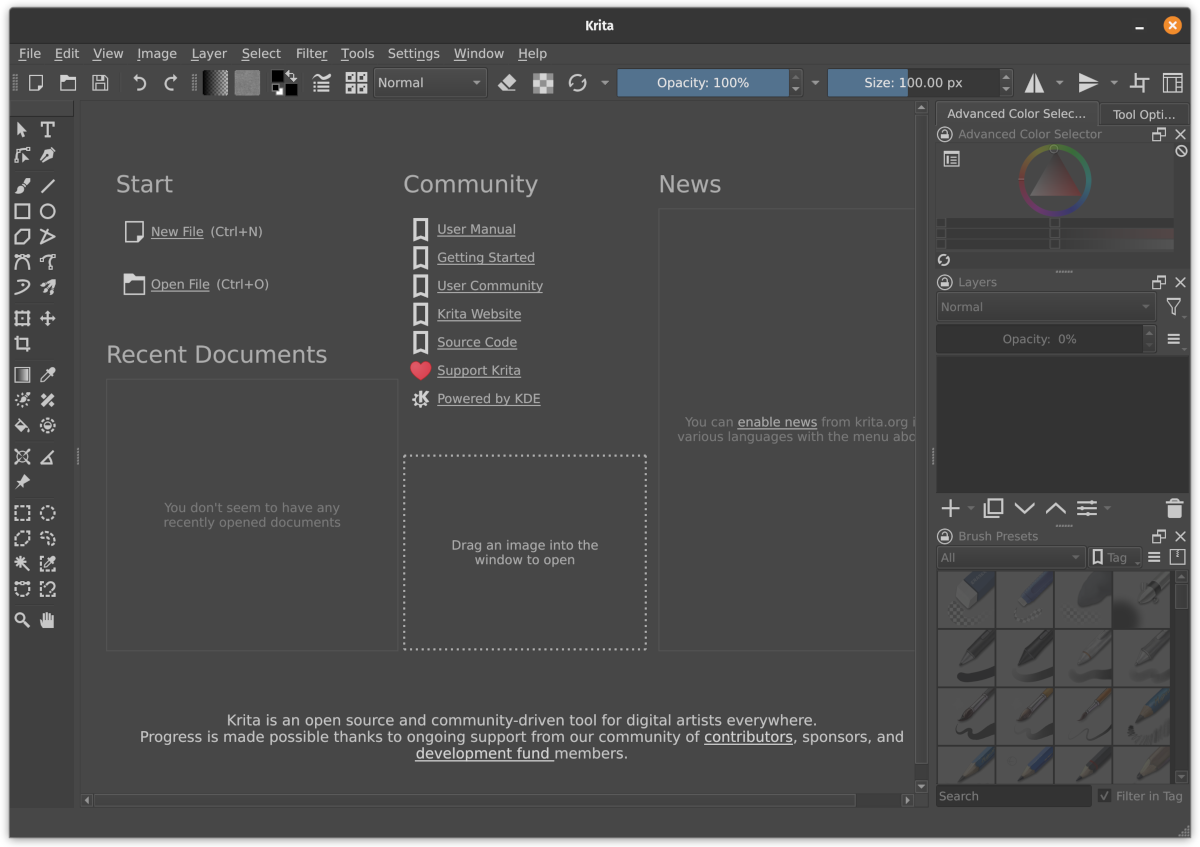 Originally, Krita was meant as an add-on with KOffice (discontinued office suite by KDE) to facilitate image editing within the suite of office tools. However, it turned out to have a lot more potential to be an independent desktop application competing with programs like GIMP.
Cartoonists, concept drawing artists, and illustrators should find it handy. It definitely offers a range of features and is constantly developing as we talk. You get a good user interface as well.
Whether you are keen to explore your creativity with multiple brushes, or use vector tools for comics, Krita packs in the essentials for digital artists.
Highlights:
Great option for illustrators and drawing artists
Easy to use and capable
How to install Krita?
You can download the AppImage file via Krita's download page or get the recommended Flatpak package. Refer to our AppImage guide if you need pointers to get started.
There's also a snap available if you'd like.
4. Inkscape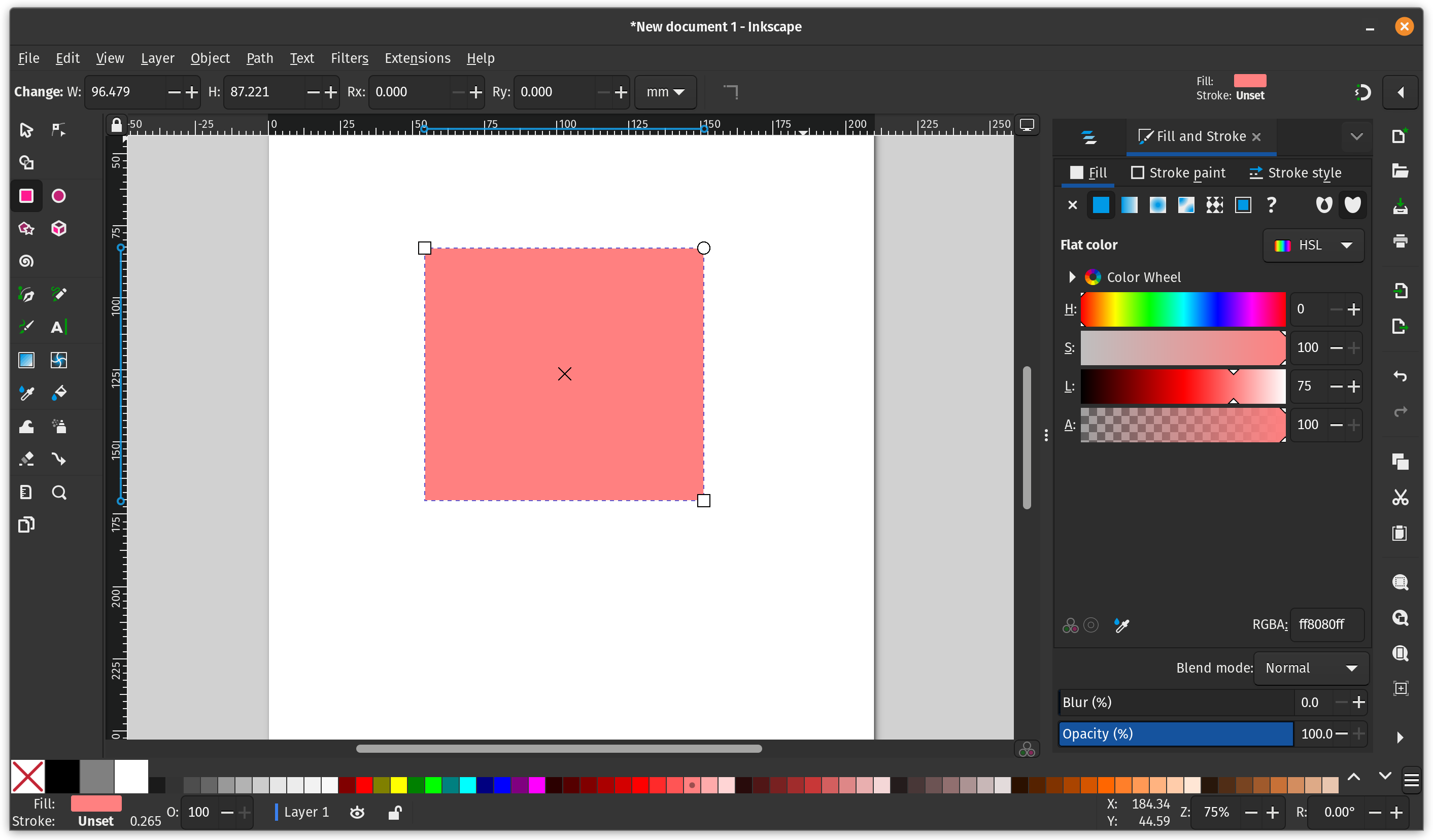 An open-source vector graphics editor. Inkscape is one of the best free Adobe Illustrator alternatives. The user interface offered here may not be much of an attraction, but it is simply darn good with the powerful features and tools offered.
You can export to SVG format, SVGZ, LaTeX, and POV-Ray file format as well. There are extensions which let you save files as PDFs, EPS, and so on.
Whether you are a professional or a newbie, Inkscape offers a variety of features. It may not completely replace tools like Adobe Illustrator, but it is a compelling alternative for many users.
Highlights:
Great for artists working with vector graphics and illustration
Feature-rich
How to install Inkscape?
You can get the latest version of Inkscape as an AppImage from its official website, add the official PPA, or get it via Flathub.
5. Karbon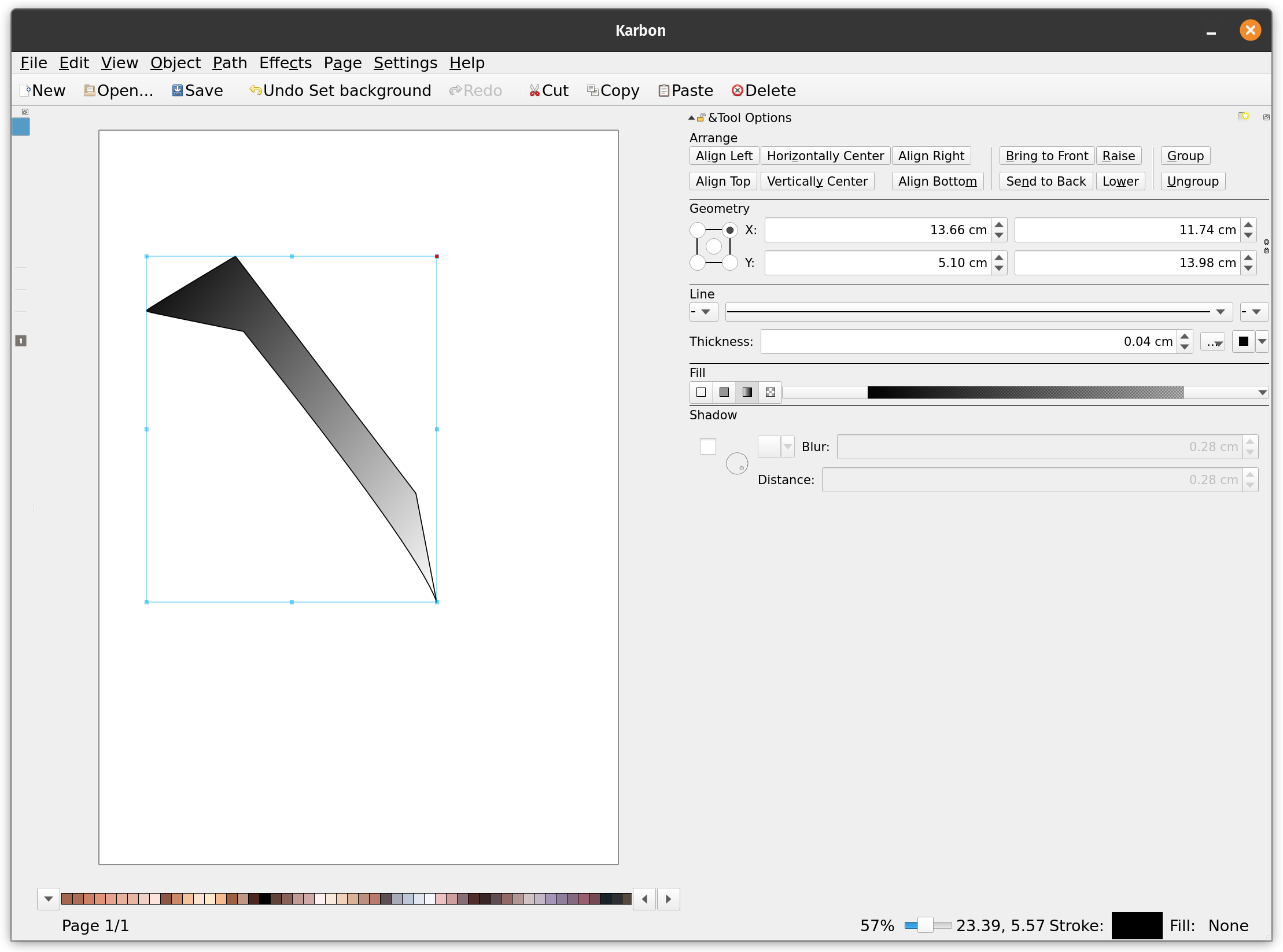 Karbon is a vector drawing application is a part of the Calligra office and graphic art suite. However, you can install it separately. It lets you edit and create vector drawings while being a suitable Linux tool for digital artists who want something simple, yet capable.
It brings in support for shapes as well as texts. You can import SVGs and edit it with great ease. You get a customizable user interface and a good experience. Furthermore, it supports extending functionalities using plugins.
Highlights:
Simple to use
Essential features offered
How to install Karbon?
You should find it listed in your Software center. In either case, you can type in the following command in the terminal to install it:
sudo apt install karbon
Suggested Read 📖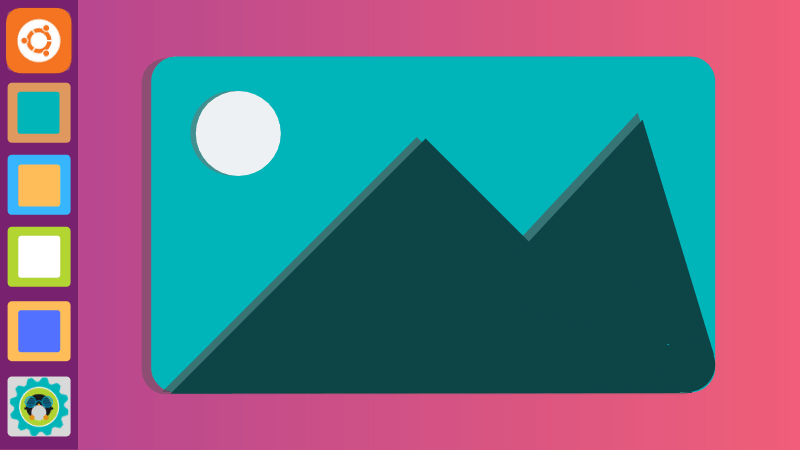 6. KolourPaint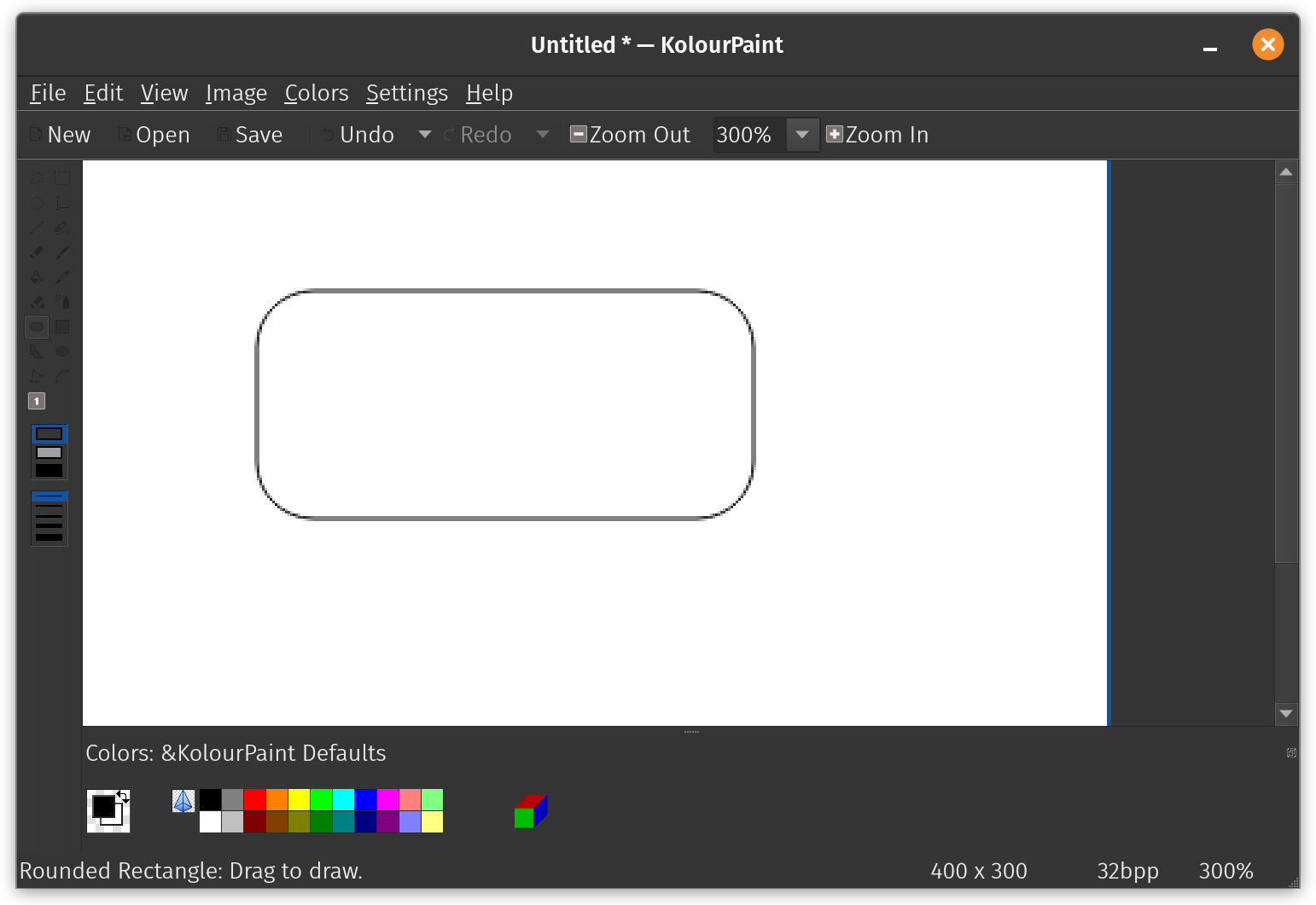 A simple open-source painting app that lets you perform quick image edits and some drawing to brainstorm.
You do not need an overwhelming set of features, just to do a few things or sketch your ideas before getting started. And, that is where KolourPaint is useful. Primarily tailored for KDE Plasma desktop, it works fine on other distributions.
Highlights:
Perfect for quick edits and sketching ideas
Easy to use for beginners
How to install KolourPaint?
You can get the latest version via Flathub or Snap. The version listed in your software center might be older.
7. Pinta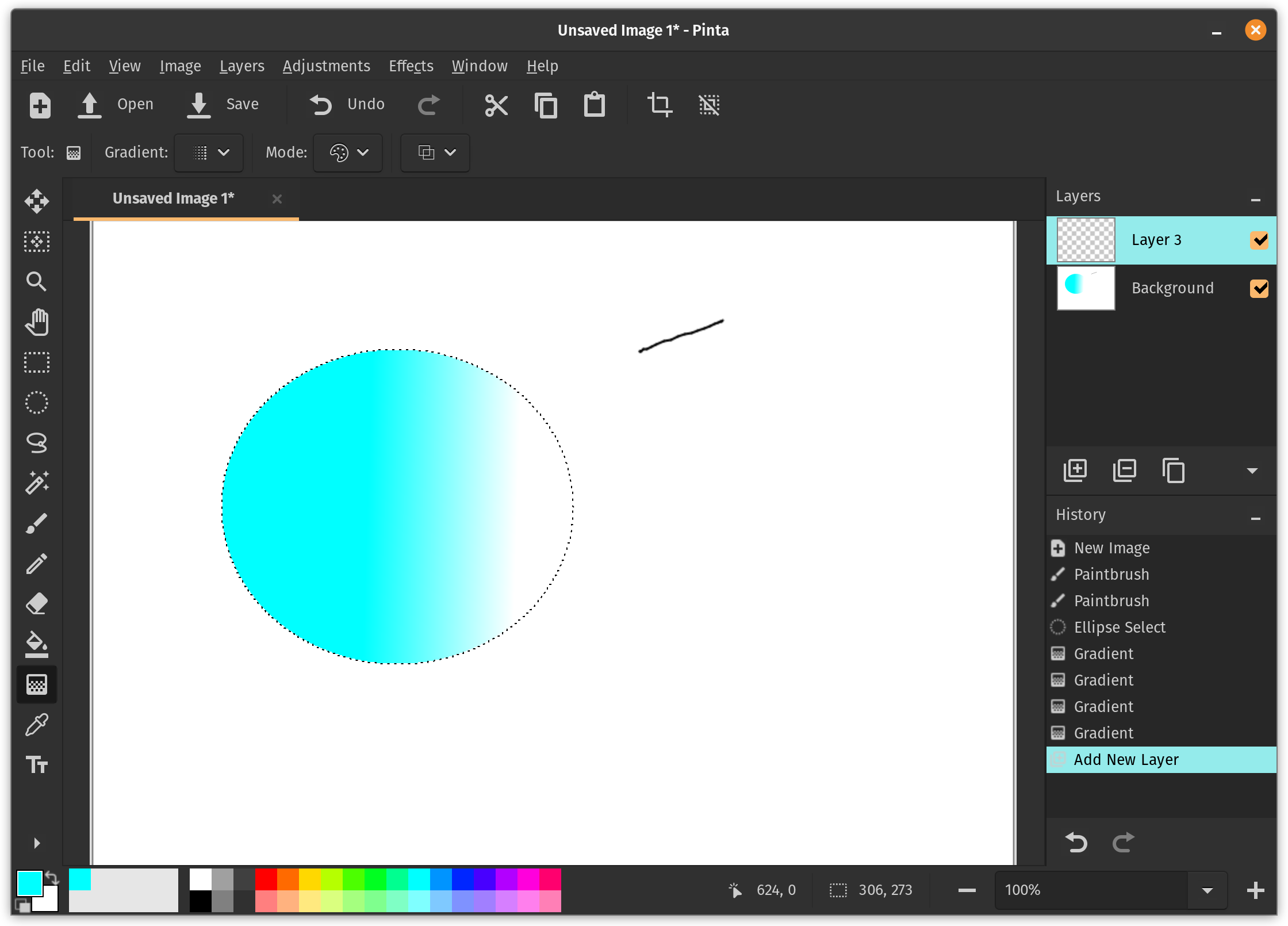 If you want a versatile yet, focused drawing/image editing program, Pinta is a fantastic option.
Unlike a few others, this is not a solution for professionals but anyone who needs some quick edits or drawing. You get some essential functionalities to manipulate images and draw.
If you previously used Paint.Net software on Windows, this is similar. In other words, you can keep it as an alternative to Paint.Net for Linux/Ubuntu.
While it sounds something basic, it lets you add extensions and supports a wide range of file formats, and options to enhance images in a jiffy, making it a pretty useful tool.
Highlights:
Paint.net alternative on Linux
Flexible tool for artists and every day users
How to install Pinta?
Pinta is available as a Flatpak via Flathub and Snap. In either case, you can download the tarball from its official website.
8. MyPaint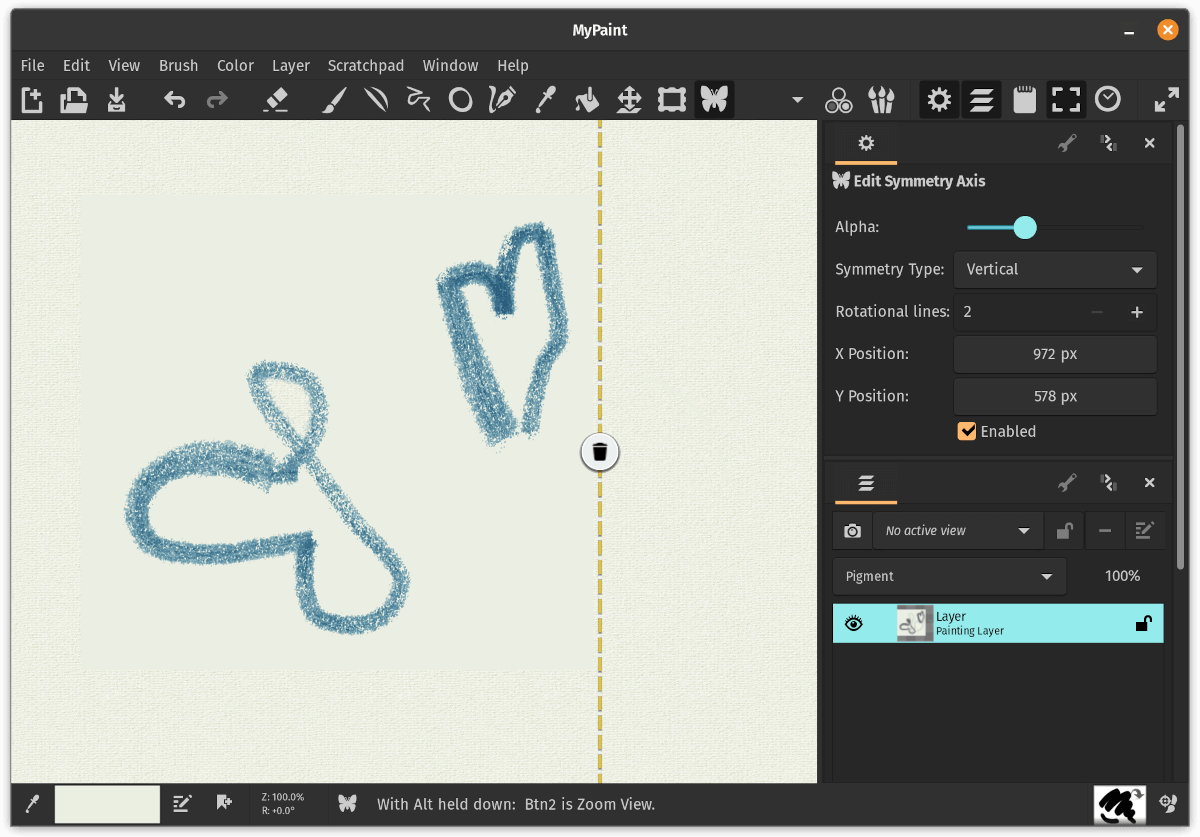 Yet another open-source Linux tool for digital artists. MyPaint focuses on drawing. If you have a touchscreen enabled display, you will be able to make the most out of it. The user interface is simple and easy to use.
You can consider it to be an alternative to MS Paint on Linux as well, with some advanced features. It brings in a basic layer support and unlimited canvas. You get extensive brush options which you can try on a scratch pad attached to the dock.
A good Linux drawing software, I believe.
Highlights:
Fit for quick edits and painting
Easy to use
🚧
While the project is still active, the development activity is little to none, with no new releases for the last three years. You can still try it as it seems to be working on the latest Linux distributions as expected.
How to Install MyPaint?
You can install it via Flathub or find it listed in the Software Center of your distribution.
Suggested Read 📖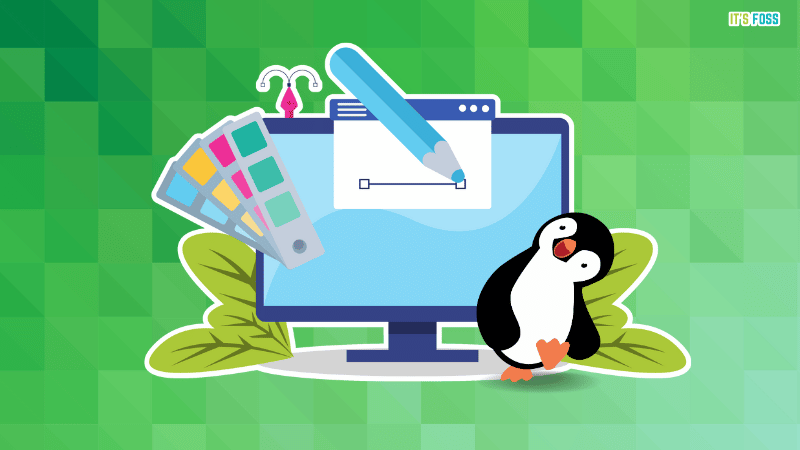 Wrapping Up
Whether you use Ubuntu or any other Linux distributions, these are the best Linux tools for digital artists.
I would also suggest that you can elevate your drawing/editing experience by listening to some tunes utilizing music players for Linux at the same time 😉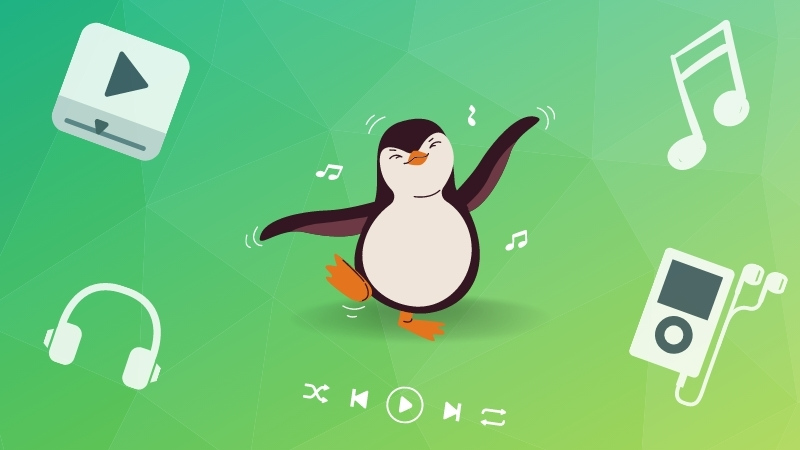 If you have a specialized use-case, you can look for something that focuses on animation, 3D, like Blender, which is a 3D creation suite. We have not included such options in this list.
💬 Apart from that, did we miss any of your favorite Linux tools tailored for digital artists? What is your favorite tool on Linux for unleashing your creativity?