If you are a hardcore PC gamer, Linux might not be your first choice. That's fair because Linux isn't treated as a first-class citizen when it comes to gaming. You won't find the most awaited games of the year available on Linux natively. Not to forget that all the essential software tools and drivers needed for your shiny gaming hardware configuration may not be available on the Linux desktop.
I am not discouraging you. Gaming on Linux has improved a lot in the last few years. There are more native Linux games, even if they are not in the same league as the mainstream games like Watchdogs.
Companies like Feral Interactive port Windows games to Linux regularly, and you can get titles like Tomb Raiders on Linux with a few months of delay.
The biggest improvement to Linux gaming has come from Steam's Proton project. With this new Wine-based project, you can play many of the Windows-only games on a Linux desktop. The best thing is that you can use Steam on any Linux distribution.
Yes, there are hundreds of Linux distributions. And for gaming, you should be okay with any mainstream distribution like Ubuntu or Fedora with Steam Play installed on it.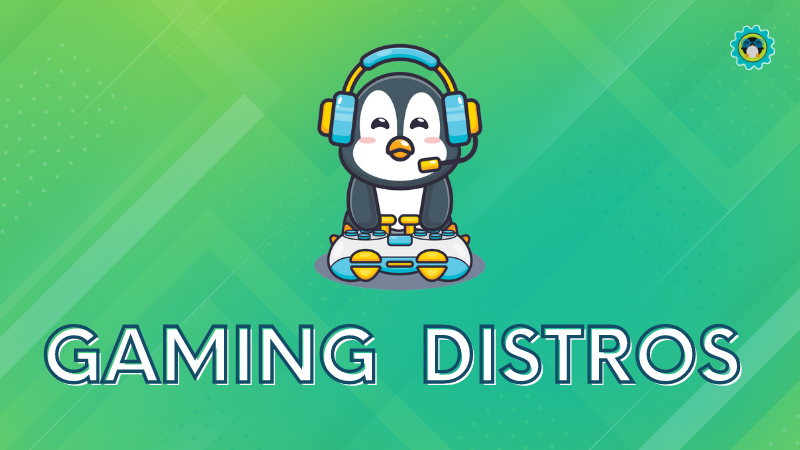 So, what's the difference, then? Are all distributions equal when it comes to gaming? To an extent, yes, but not entirely.
You see, the latest graphics drivers and supporting gaming libraries support is a crucial part of gaming. Some distributions either provide that out of the box or they provide an easier way to install or enable them.
In this article, I'll share with you the most gaming-friendly Linux distributions. I'll also share some of the distributions that have been specifically crafted for gaming purposes.
3 things to keep in mind before choosing a Linux distribution for gaming purposes
Primarily, your system resources matter for the game to perform well. So, technically, you may prefer a snappy and resource-friendly distribution.
For instance, you may opt for Kubuntu (Ubuntu with KDE desktop environment) instead of Ubuntu with GNOME. Of course, if you dislike the user experience on the KDE desktop, you might choose something else.
Overall, you should keep note of these things:
The distribution should be easy to use.
The software tools that you need to get started should be readily available and easy to install (check out our Linux gaming guide to explore more about it).
The distribution should be resource-friendly.
I'm sure many will recommend "Ubuntu" as the easy (or ultimate) choice for gaming on a Linux desktop (which is definitely a great pick). But, depending on your hardware, you might have to try something else.
And, that is why we have compiled a list of Linux distributions suitable for gaming.
Why Are There Different Linux OSs?

If you're new to the Linux world, you might be wondering why can't I just install Ubuntu and be done with it.

Yes, you can. But different Linux distributions offer a variety of choices. If you're curious to know that, I will recommend reading our guide on "What is Linux?" to know more about it.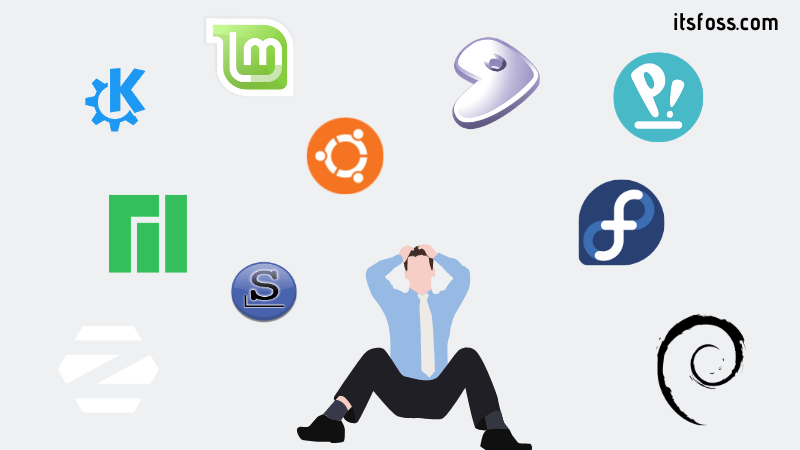 📋
I repeat. You can play games on most Linux distributions. I've filtered down my personal favorites and potentially the ones that are easy to use for first-time Linux users. They also have better support for newer graphics cards and game-related software.
1. Pop!_OS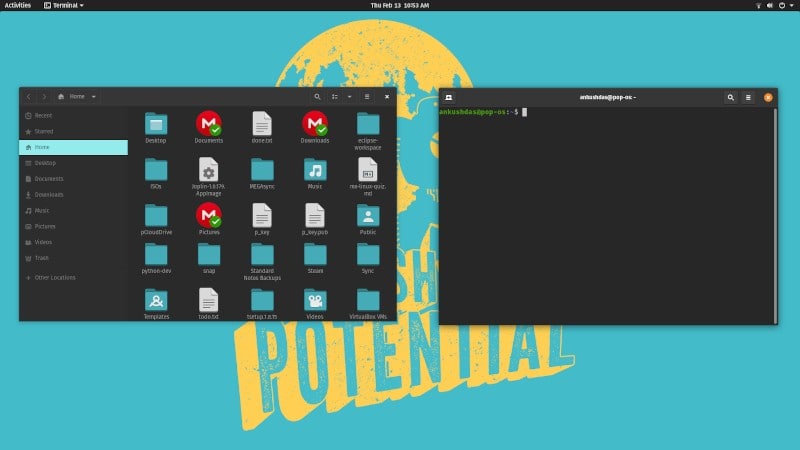 This is my personal favorite. Pop!_OS by System76 is based on Ubuntu, and you only get GNOME as the desktop environment.
It feels more polished than Ubuntu itself, and you can get most of the essential tools like Lutris, GameHub, and others from the Pop!_Store (app store for Pop!_OS). In addition to this, you also get separate ISO files for NVIDIA and AMD systems.
So, depending on the GPU on board, you can decide to install Pop!_OS using the correct ISO file, which should make your system ready to go out of the box. Not just limited to that, just because it is an operating system developed by a PC/Laptop manufacturer, you can expect it to be ready for the latest and greatest hardware.
In a nutshell, Pop!_OS is easy to use, perfectly suitable for beginners, and compatible with the latest hardware. Feel free to try out the latest LTS (Long-Term Support) version of Pop!_OS. You can explore more about it in our latest Pop OS 20.04 review.
2. Ubuntu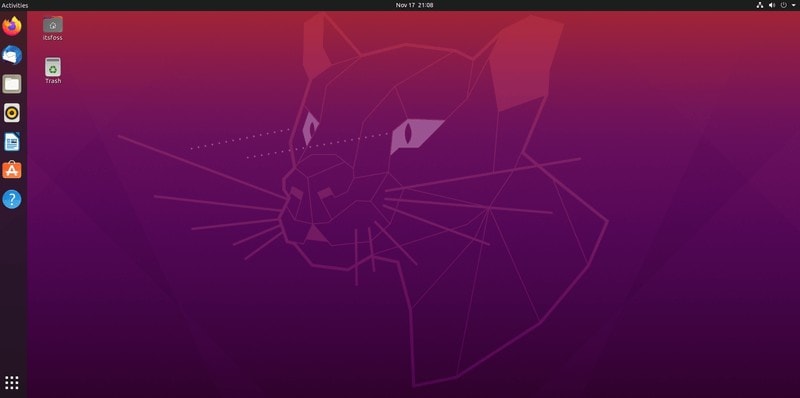 Ubuntu is a no-brainer. If you're new to Linux, Ubuntu is the most recommended starting point, whether you want it for work or gaming. I find Pop!_OS more appealing, but there are some differences that you may want to know.
You may not find all the features from Pop!_OS on Ubuntu, but you can try out some GNOME extensions available to get a similar feature set.
Overall, both Pop!_OS and Ubuntu should be a great choice, given that you have a decent hardware configuration (and not an ancient rig). Similar to what I mentioned for Pop!_OS, you should prefer using the latest LTS version.
In case you're not sure what that means, please go through our guide on which Ubuntu version should you be using.
3. Kubuntu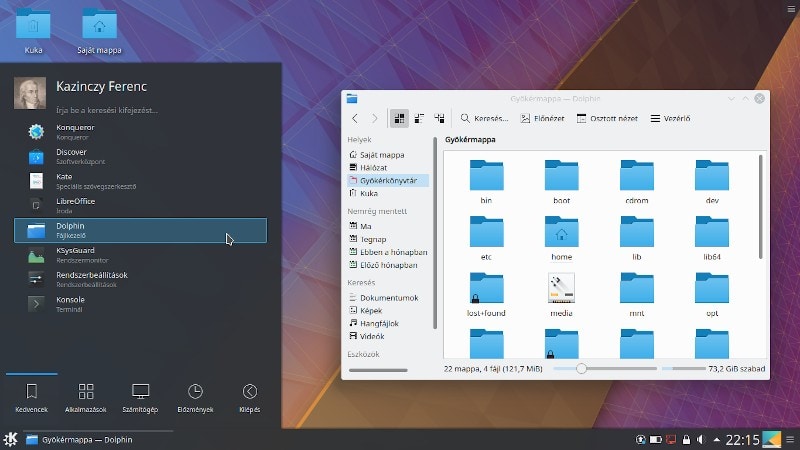 Before publishing this article, I asked for suggestions for favorite Linux distributions for gaming.
Not just limited to our forums (itsfoss.community) but also some Reddit threads pointed at Kubuntu as their preferred choice because users feel the KDE desktop environment is a lightweight option to improve the gaming experience.
Fret not, I'm not the only one saying this, but Jason Evangelho from Forbes also concluded that KDE is probably the best lightweight desktop environment in one of his older articles.
Of course, with updates to KDE, this might change shortly. But, it is lighter on system resources when compared to GNOME.
So, if you're worried about your old gaming rig, you can give Kubuntu a try.
4. Linux Mint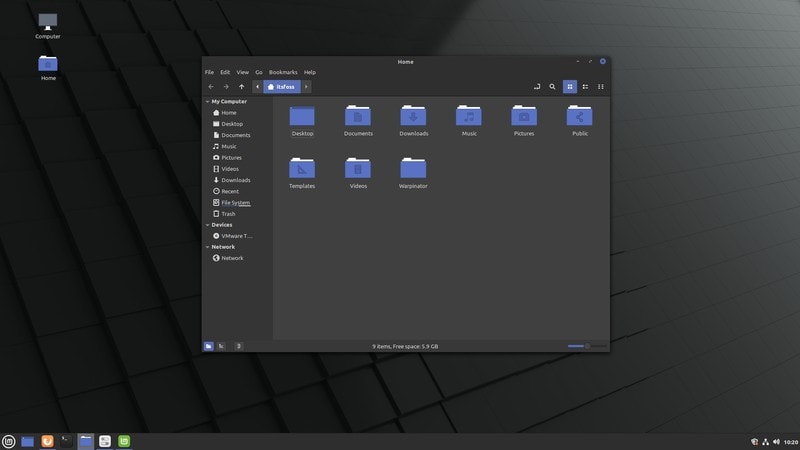 If you dislike your experience with Ubuntu, you can try Linux Mint. Technically, it does a few things better than Ubuntu.
Linux Mint also offers LTS releases similar to Ubuntu. Unlike some Ubuntu flavors (like Kubuntu & Lubuntu), which provide 3 years of system updates, Linux Mint offers 5 years of updates, regardless of what desktop environment you go for. You get the option to choose Xfce, MATE, or Cinnamon edition.
Overall, Linux Mint is easy to use, compatible with a wide range of hardware, and lets you install/remove the software without any hassle using its software manager app.
5. Manjaro Linux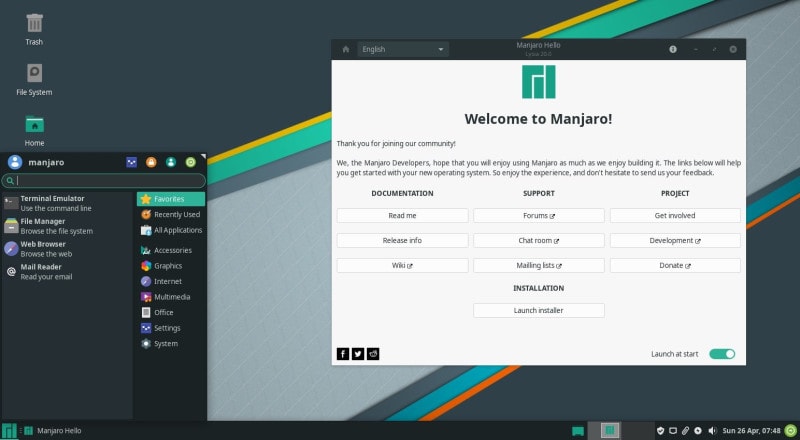 If you like to have the latest and greatest driver support along with a kernel upgrade, a rolling release distribution like Manjaro Linux would be a good pick.
I wouldn't recommend this to new Linux users, but if you think you can handle troubleshooting your system if something goes wrong, you can give it a try.
I know that a rolling release distribution is not ideally a "reliable" option for Linux gamers. But, if you are someone with an AMD graphics card, and you need the latest Mesa graphics driver (for instance, to play Cyberpunk on Linux), Manjaro can be an option.
6. Garuda Linux
Garuda Linux is a relatively less-known distribution but could be a good fit for general-purpose desktop computing and gaming.
It is based on Arch Linux and provides several GUI applications to efficiently manage the system. The one thing that you would like here is the Garuda Gamer application.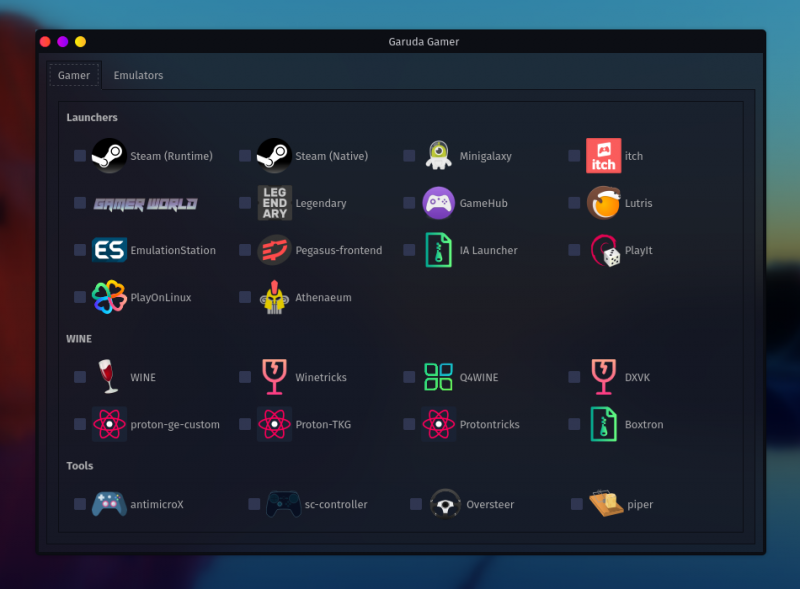 It's a GUI tool that lets you easily install gaming-related tools from one place. You can use it to install Itch, Wine, Play on Linux, Steam Proton, GOG, and many more such packages.
Here are Linux distributions specially crafted for gaming
There are so many distributions. Most of them are based on Debian, Ubuntu, Fedora, and Arch distributions. Some niche distributions focus on giving you out-of-the-box experience in a specific field.
Take this list of Linux distributions for hacking, for example. It's not like you cannot use Ubuntu or Fedora for penetration testing by installing security tools. But distributions like Kali or Parrot give you those tools without additional effort.
🚧
The gaming-specific distributions might not be suitable for general-purpose computing. Check their website for documentation and details.
7. Drauger OS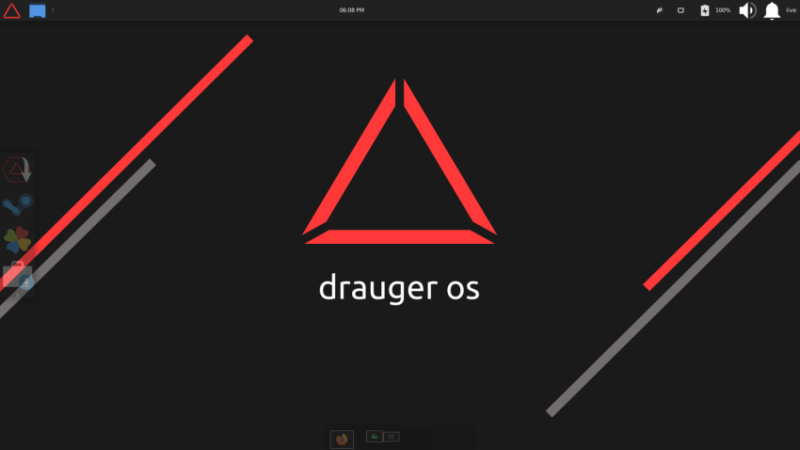 Based on Ubuntu 20.04 LTS, Drauger OS aims to provide a platform for gamers and "make it easy for anyone to game, whether they use a keyboard and mouse, or some sort of controller".
Please keep in mind that Drauger OS is NOT for everyday use. It doesn't come with other Linux applications essential for day-to-day activities like office suite, video editors, audio tools etc.
8. Bazzite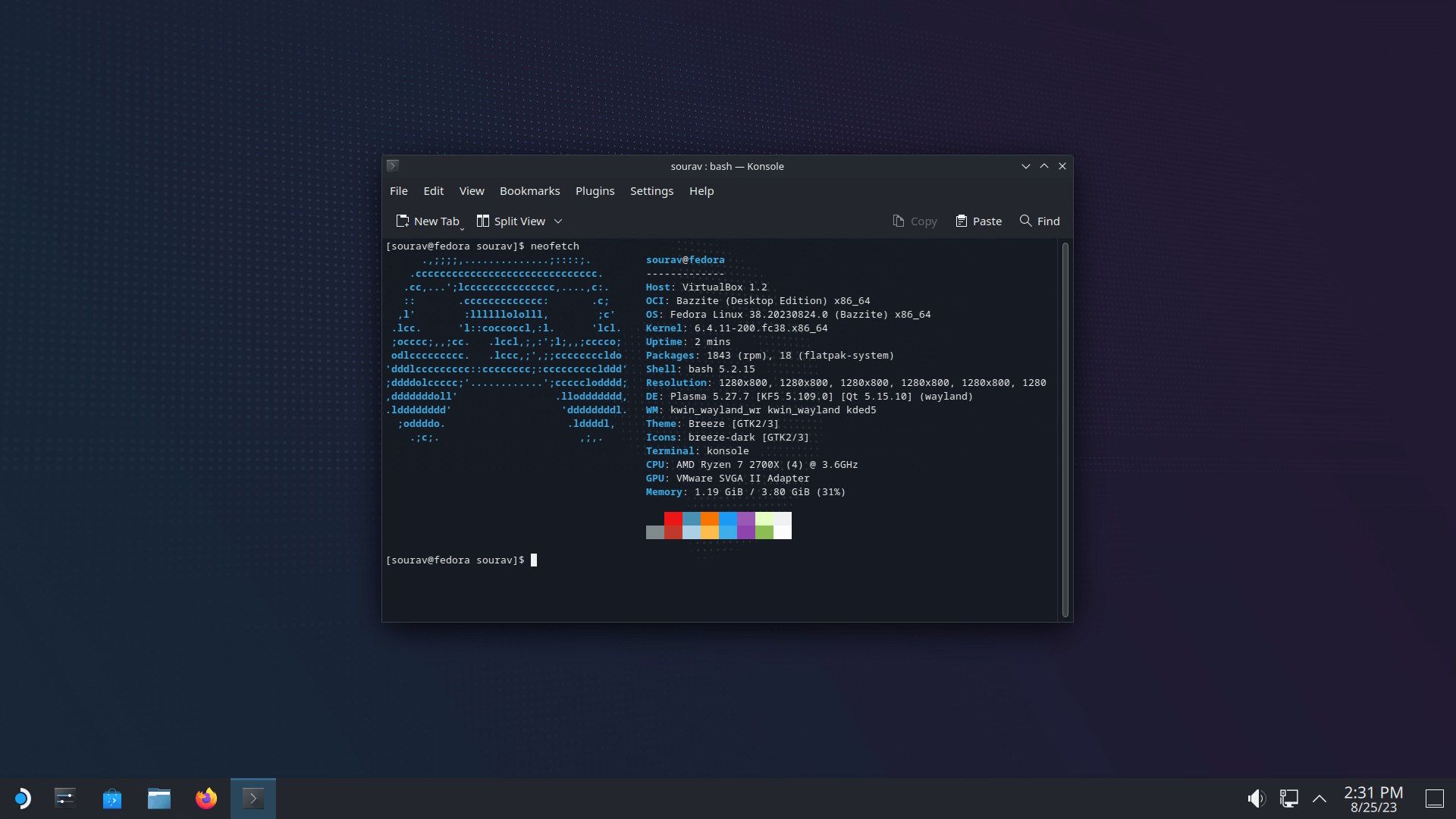 Bazzite is a Fedora-based distribution custom-made for gaming on Linux desktops and Steam Deck.
On top of the latest stable Fedora release, it adds expanded hardware support in the form of more drivers. So, a new gamer trying a Linux platform like Bazzite should have a hassle-free user experience.
Additionally, you get some pre-installed apps and controller support by default.
9. batocera.linux (for retro gaming with console feel)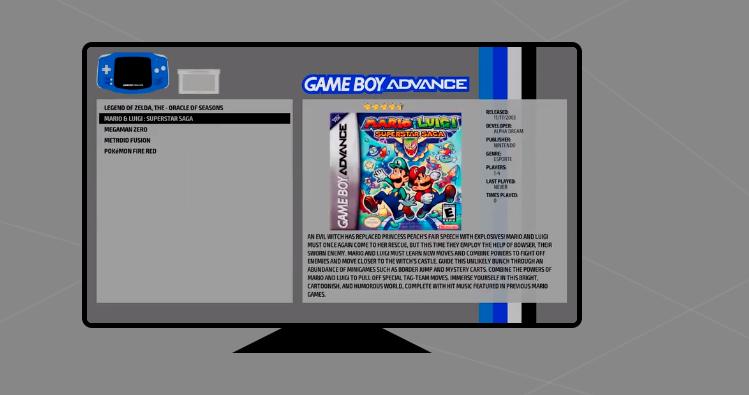 batocera.linux is a Linux distro for retro game lovers. You can play retro games from Atari, Super Nintendo, SEGA, Dreamcast, some GameBoy Advance games, and a lot more. However, you need to own the games in order to play them.
You do not need to install the OS by partitioning your hard drive, you just need a USB stick and you can boot directly from it to play the games you own. It also comes with Kodi Media Center integrated, so that you can switch to watching movies when you get bored with games.
10. Nobara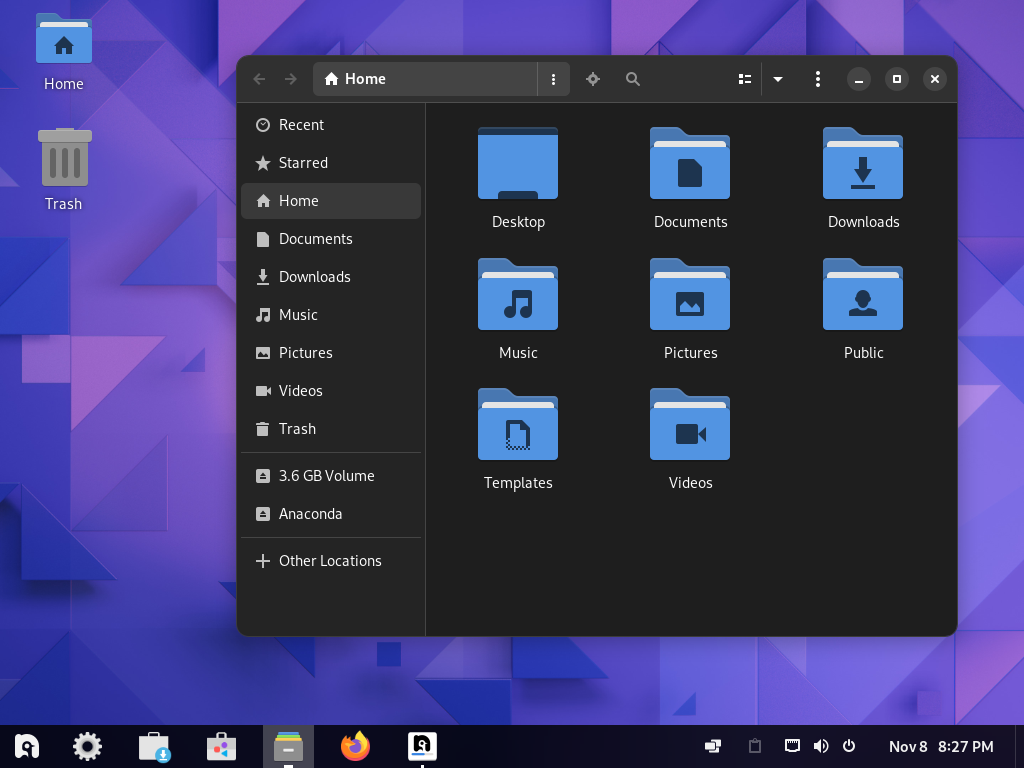 Nobara project is yet another distribution that offers a gaming-focused experience on top of Fedora with customizations.
It is an unofficial Fedora spin that comes with Lutris, Steam, OBS Studio, and Kdenlive pre-installed. So, you get some "streamer" and "gamer" essential applications loaded out of the box.
11. Lakka OS (convert old computer to retro gaming console)
This is a lightweight Linux distro that transforms a computer into a full-blown game console.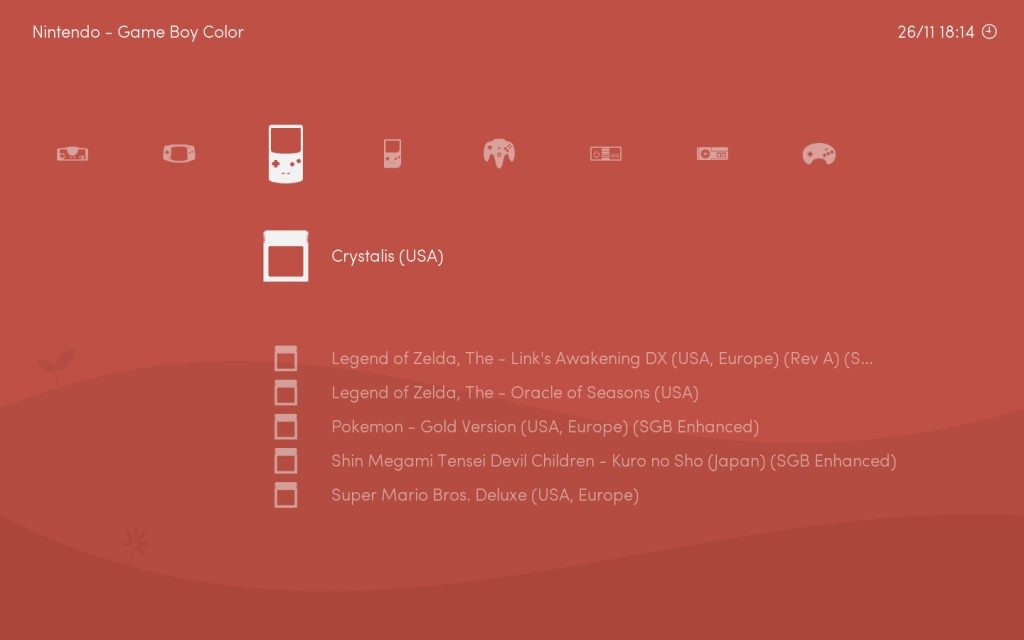 Lakka OS can emulate a wide variety of consoles. It brings all these console emulators under the gorgeous front end of RetroArch.
All the emulators are compiled with the best optimizations possible, and so Lakka OS runs the games more smoothly than the normal emulators. Most games will require very little hardware resource, except for the PlayStation or Xbox games.
The key features of Lakka OS are multiplayer, save states, shaders, netplay, rewind, and support for wireless joypads.
Honorable mention: SteamOS (Outdated)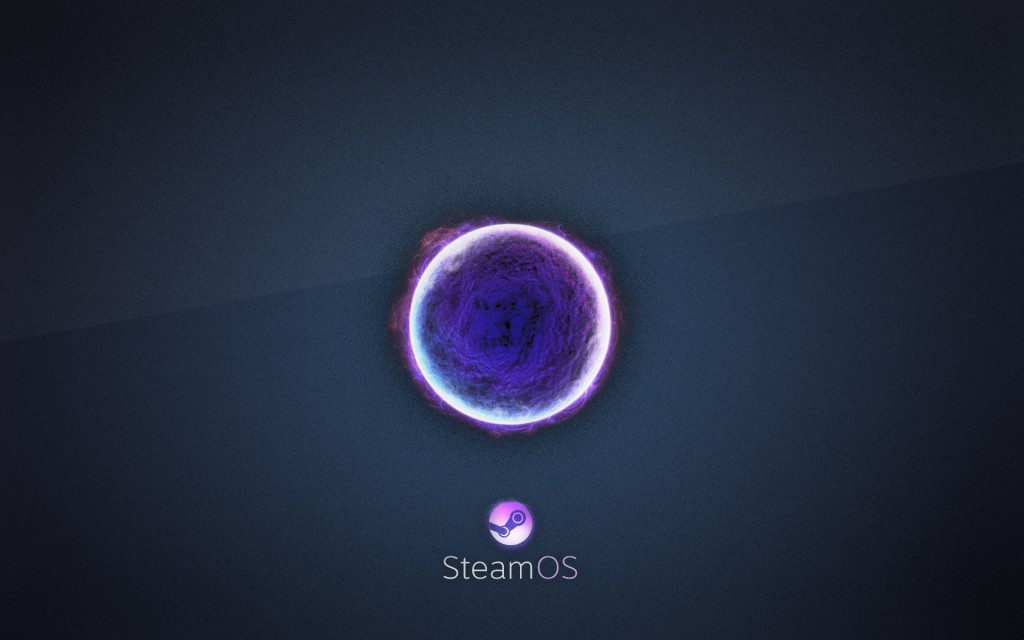 Note: SteamOS 3.0 is the new version based on Arch for Steam Deck users. Unfortunately, it not officially available as a separate offering for desktop users. You can read our dedicated article on SteamOS to learn more about it.
If you do not prefer any other platform except Steam, SteamOS can be a choice to go with for building a gaming machine with a console like experience.
SteamOS is not your usual desktop operating system. It is tailored for playing games via Steam on your machine. You may choose to run common Linux applications as well—but I'd suggest you to test it out only if you want to use Steam as your preferred platform for gaming.
It is not actively maintained and is outdated, but you can experiment with it if you have a spare system. It is a fork of Debian based on 8.x "Jessie" build which reached the end of life in June 2020.
Wrapping Up
Gaming on Linux has improved a lot in recent years.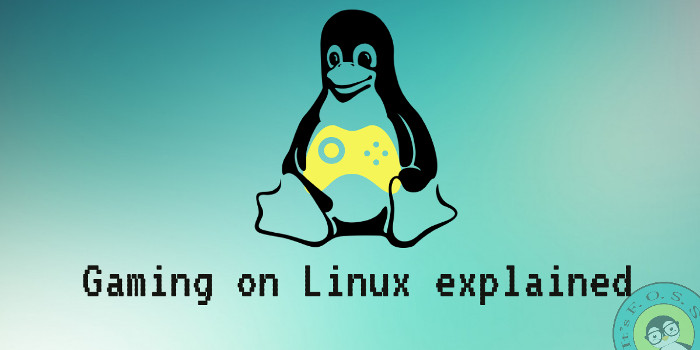 There is Steam Proton project bringing numerous game to Linux. And there are dedicated tools to work with specialized gaming hardware.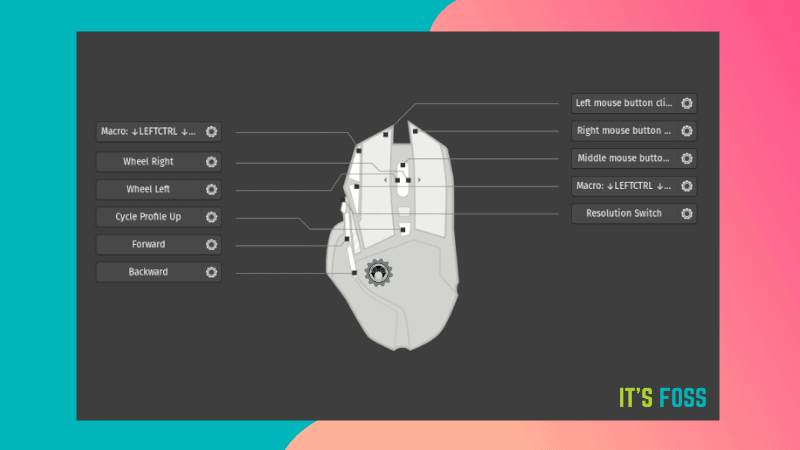 As I mentioned earlier, you don't need dedicated gaming Linux distribution. You need tools and you can get them on any distro.
What do you prefer to use for gaming on Linux? If you're new to Linux, what did you try among the ones listed above?
Please let me know your thoughts in the comments down below.