Proton-based Steam Play allows you to play Windows-only games on Linux. Here's how to use this feature in Steam right now.
What is Steam Play?
Game distribution platform Steam has implemented a fork of WINE; it's called – "Steam Play". With Steam Play, Linux users can play games available on Windows only. A compatibility tool "Proton" is used for Steam Play to make Windows games work on Linux.
Play Windows-only games in Linux with Steam Play (Proton)
You need to install Steam first.
Steam is available for all major Linux distributions. I have written in detail about installing Steam on Ubuntu, and you may refer to that article if you don't have Steam installed yet.
Once you have Steam installed and you have logged into your Steam account, it's time to see how to enable Windows games in the Steam Linux client.
Suggested Read 📖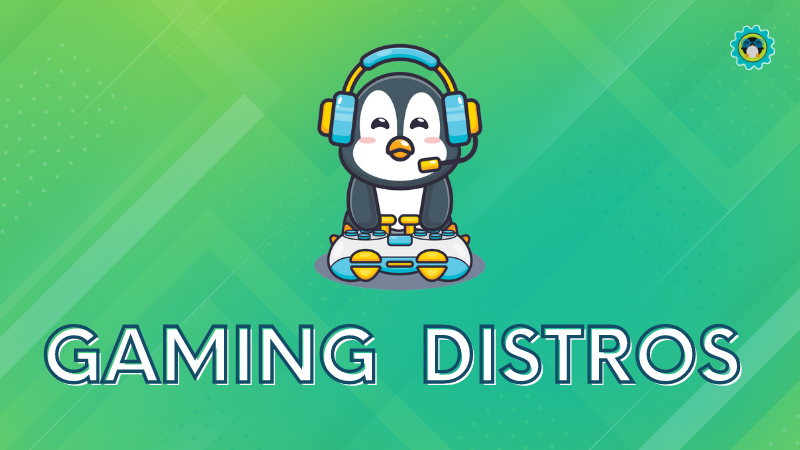 Step 1: Go to Account Settings
Run Steam client. On the top left, click on Steam and then on Settings.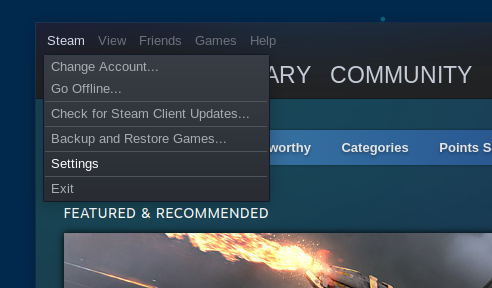 Step 2: Enable Steam Play
Now, you'll see an option Steam Play in the left side panel. Click on it and check the boxes:
Enable Steam Play for supported titles (This is usually checked by default to let you run supported Windows games seamlessly)
Enable Steam Play for all titles (With this option, you can try/experiment other games that may not be known to work)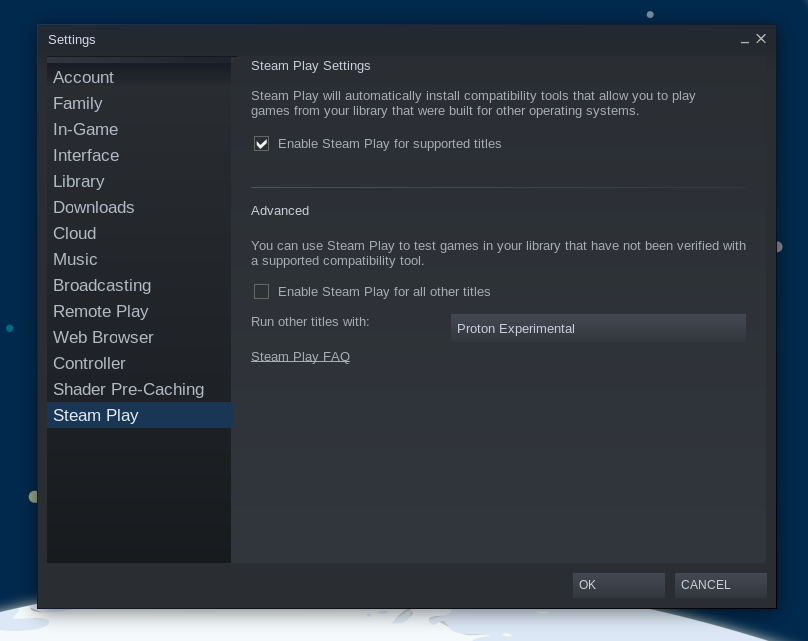 You can also opt to change the version of the compatibility layer (Proton) if you need it. Once you are done selecting the options, hit "OK" and proceed to restart steam in order for the changes to take effect.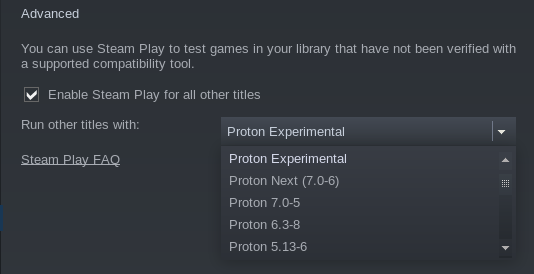 To get the latest compatible support, you may want to use "Proton Experimental". If you want to use a Proton version that is still in the testing phase, Proton Next should be the pick.
In either case, if the game supports a specific version as per your research, you can enable any of the available older versions as well.
Here's how it will work:
For example, I have Age of Empires in my Steam library, which is not available on Linux typically. But after I enabled Steam Play for all Windows titles, it now gives me the option for installing Age of Empires on Linux.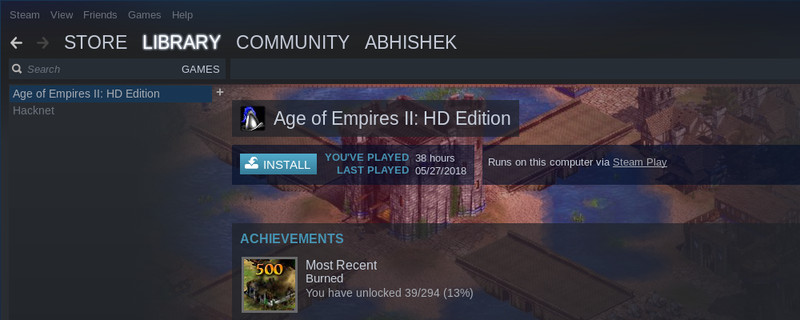 Things to know about Steam Play feature
There are a few things you should know and keep in mind about using Windows-only games on Linux with Steam Play:
A large number of Window-only games work on Linux using this feature. Some are AAA (triple A) titles, and some are indie games.
You should not expect for all games to work seamlessly. Some might crash, and some might need a little troubleshooting to make things work with your hardware.
You can always refer to ProtonDB or Steam Deck verified list to find games that you should try first.
If you have games downloaded on Windows via Steam, you can save some download data by sharing Steam game files between Linux and Windows.
In addition, you should refer to our Linux gaming guide for more information.
How Do You Identify Games That Work On Steam Play?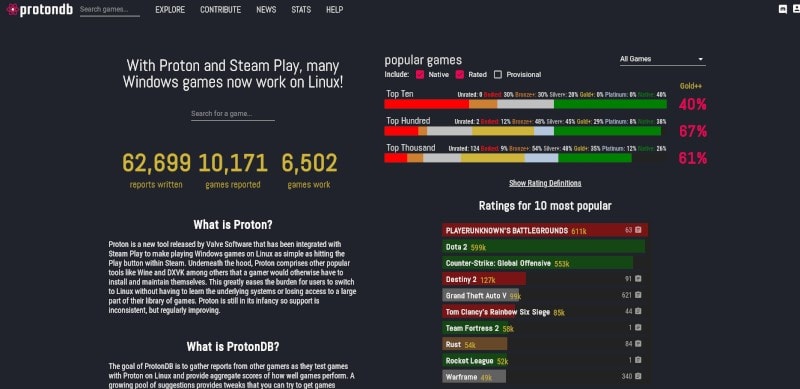 I'm sure that you don't have a lot of free time to download games one by one and test them with Steam Play.
As mentioned earlier, you can visit ProtonDB to check reports/stats contributed by gamers to see what games work and what do not.
Any game that has a rating of silver and above can be tried. However, it would make more sense to try Platinum/Gold-rated games first. The website also lists the games that are Steam Deck verified, which is also an excellent way to know what works on Linux.
You can use that as a reference to decide whether you should download/purchase a particular game.
I hope this tutorial helped you in running Windows-only games on Linux. Which game(s) are you looking forward to playing on Linux?