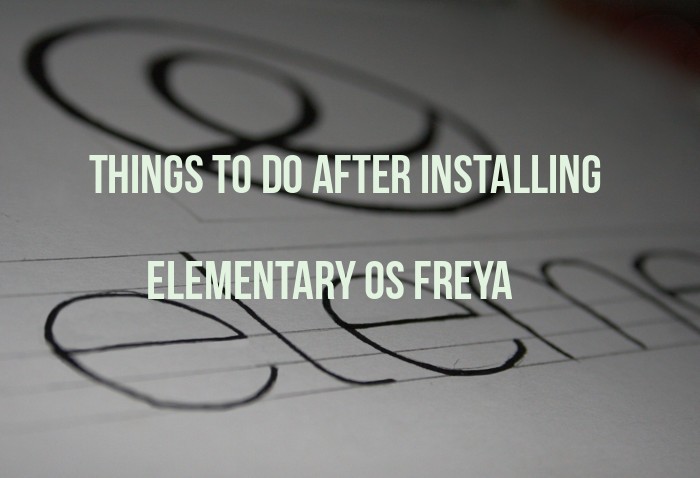 In a recent article we saw the new features introduced in elementary OS Freya. If you have just installed Freya, willing to do so in near future, here are few things to do after installing elementary OS Freya that will provide you a better desktop experience.
I know that this list varies from user to user, based on his preferences, his experience with desktop Linux, field of interests etc. But at the core of it, the steps listed here are some of the essential things to do after a clean install of elementary OS Freya. Since elementary OS is based on Ubuntu 14.04, these steps are very similar to things to do after installing Ubuntu 14.04.
Must to do things after installing elementary OS Freya
Enable Canonical Partners repository
The first and foremost thing you should be doing is to add Canonical Partners in the software sources. Basically, this will allow you to install applications developed by Canonical's (Ubuntu's parent company) partners. Enabling this repository drastically increases the number of application available for your system and you can install additional software such Skype etc.
To enable Canonical Partner repository, go to Slingshot (Applications in the top left corner of your desktop) and look for Software & Updates: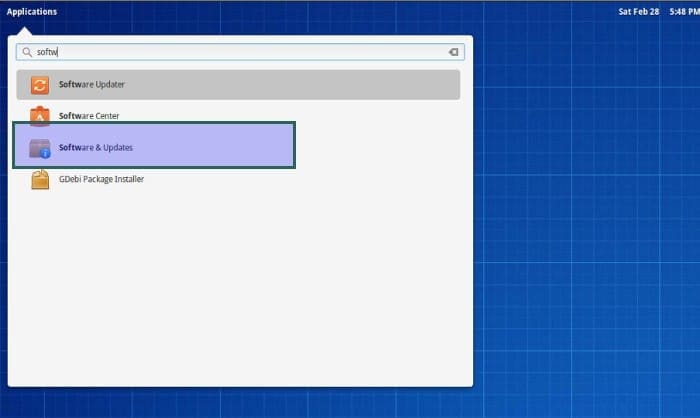 In here, go to Other Software tab and check the option of Canonical Partners.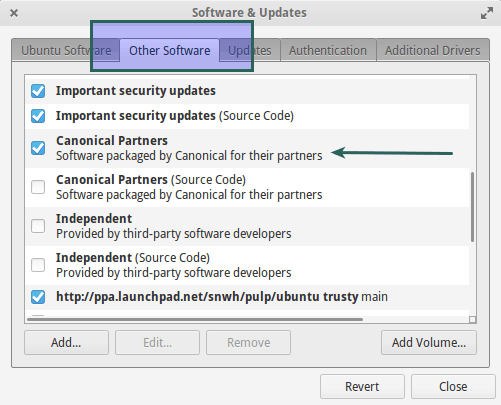 Update your system
The second thing which you must do after installing elementary OS Freya is to update and upgrade your system. Without doing this, you might face issue in installing applications via command line. Therefore an update is must.
Open a terminal (look for it in Slingshot) and use the following command:
sudo apt-get update && sudo apt-get upgrade
This will tale some time, depending upon your internet speed. You'll have to reboot the system for changes to take in to effect.
Install Ubuntu Restricted Extra
Due to legal constraints in several countries, multimedia codecs are not installed by default in Freya. But these codecs can be easily installed by installing Ubuntu Restricted Extra package. This package contains several media codecs including MP3 and Flash Player. With this installed, you should be able to play You Tube videos in Midori.
If you have Canonical Repository enabled (as mentioned in the steps above), you can install Ubuntu Restricted Extra using the command below:
sudo apt-get install ubuntu-restricted-extras
Almost at the end of the installation process, you'll see an EULA screen like the one below. Just press Tab to switch between the option and use Enter key to select the option.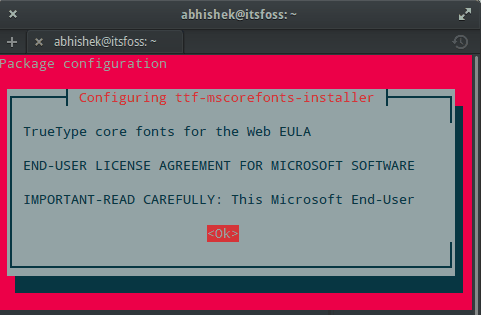 Install additional drivers
If you have NVidia graphics or BCM network adapter, then you can try installing proprietary drivers provided in Software Source. Just go to Software & Updates and check under Additional Drivers tab if there are any drivers available for your system. As you can see in the picture below, there are no additional drivers available for my system.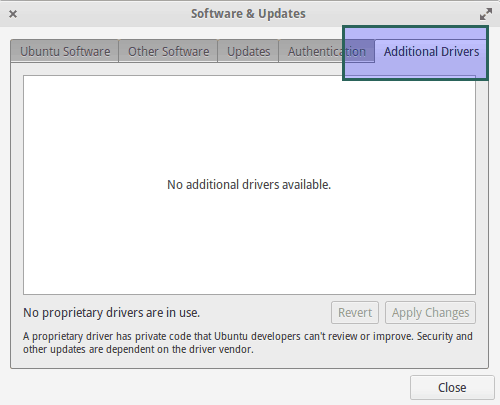 Tweak your elementary OS Freya
If you want to tweak your system as per your preference, you'll need to install Elementary Tweaks in Freya. With the help of this tool you can do a number of things to customize elementary OS. For example you can:
There are several other customization option which I leave up to you to explore. To install Elementary Tweaks, use the command below:
sudo add-apt-repository ppa:mpstark/elementary-tweaks-daily
sudo apt-get update
sudo apt-get install elementary-tweaks
Install additional web browsers
elementary OS Freya comes with Midori as the default web browser. While some like this lightweight browser, I prefer to use Firefox or Chrome as it has synchronization capability across devices. You can download these browsers by going to their respective websites.
Install VLC media player
Audience is the default video player in Freya but I am more of  a VLC fan because it provides a number of features that I can use with it. For example, I can automatically download subtitles with VLC or synchronize subtitles in VLC.
To install VLC, just the command below:
sudo apt-get install vlc
Install office suite
Quite surprisingly, elementary OS doesn't come with an office suite installed by default. The ISO image for Freya is around 900 MB which is more than the capacity of a general CD. Why not just put 100 MB more to it and include an office suite?
Any ways, you can install LibreOffice, perhaps the most popular open source office product right now. Use the following command in the terminal to install LibreOffice:
sudo apt-get install libreoffice
Install cloud services
One cannot live without a decent cloud service these days, can one?  There are various cloud services available for Linux system but I rely and recommend the following for quick and simple usage:
You can install these application by downloading the Linux client provided on their respective website.
Install Skype
Skype is still the most popular video chatting application. To install Skype in elementary OS, either you can download the installation file from its website or you can install it via command line using the following command:
sudo apt-get install skype
Install torrent clients
elementary OS doesn't have a torrent client installed by default. You can install Transmission bit torrent client using the command below:
sudo apt-get install transmission
Additionally, you can install Popcorn Time to stream movies from torrents.
Install image editing application
If you need image editing applications, you can install Gimp or Krita. Use the command below to install Gimp:
sudo apt-get install gimp
To install Krita, use the following command:
sudo apt-get install krita
Install Rar
To avoid issues with Rar archive format, install it in Freya using the command below:
sudo apt-get install rar
Install Java in elementary OS Freya
Even if you hate Java for one reason or other, chances are that you might require to install Java in Freya. To install Java quickly, you can use this command:
sudo apt-get install icedtea-7-plugin openjdk-7-jre
Reduce overheating and improve battery life
Overheating and battery drainage is plaguing the laptops worldwide. To reduce (not eliminate) overheating of the laptop and to get a better battery performance in elementary OS Freya, install TLP using commands below:
sudo add-apt-repository ppa:linrunner/tlp
sudo apt-get update
sudo apt-get install tlp tlp-rdw
sudo tlp start
Read more to know what to do when laptop is overheating.
What else?
This is what I think are the must to do things after installing elementary OS Freya. I hope you find this checklist helpful. What about you? What are your usual to do things which are missing from this list? Do let us know.