MEGA is a popular cloud storage service. It gives up to 20 GB of free, end-to-end encrypted storage.
You can access your files using a web browser. There are also applications for all major platforms like Windows, Linux, macOS, Android and iOS. This way you keep your files synced with all the devices you use.
MEGA is one of the few cloud storage service providers with a native Linux client. With zero-knowledge encryption, it makes a good choice of cloud service for all kinds of Linux users.
In this tutorial, I'll show you the steps for installing Mega on Ubuntu and other major Linux distributions.
MEGA claims to provide end-to-end encryption and thus keeping your data private. The encryption key is held by the user instead of the cloud service provider, claims MEGA.
Features of MEGA cloud service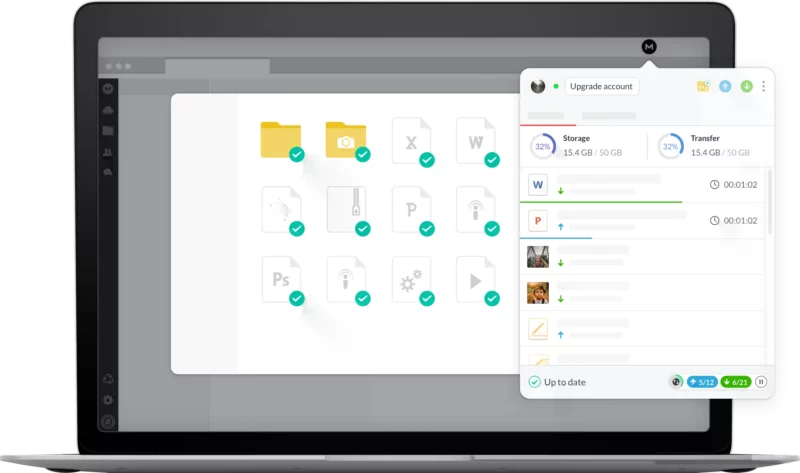 Following are some of the key features of MEGA cloud service:
Uo to 20 GB free cloud storage
End-to-end, zero knowledge encryption
Available in the web browser
Available on all platforms be it Linux, Windows, Mac OS X or mobile platforms like Android and iOS
File versioning
Secure file sharing
Privat chat options
Automatic camera upload from smartphones
Photo viewer and video player in the web browser
Selective sync for the applications
Stream media to your favorite player
Deleted data retention for 30 days
Installing MEGA desktop application in Linux
Unlike Google Drive, MEGA not only offers a generous 20 GB of free storage but also offers a native desktop client for Linux.
Binaries are available to easily install MEGASync (desktop sync client for MEGA) on all major Linux desktops.
Go to this page:
Click on the Mega Desktop App, if needed.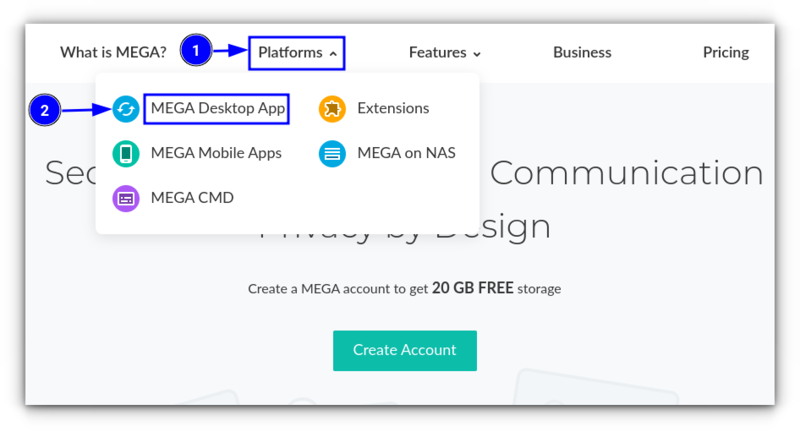 You can get the binary package for MEGASync on the download page.
Just choose your Linux distribution (or the distribution on which your Linux OS is based on). You can see Ubuntu, Fedora, SUSE, elementary, Debian and many more options here.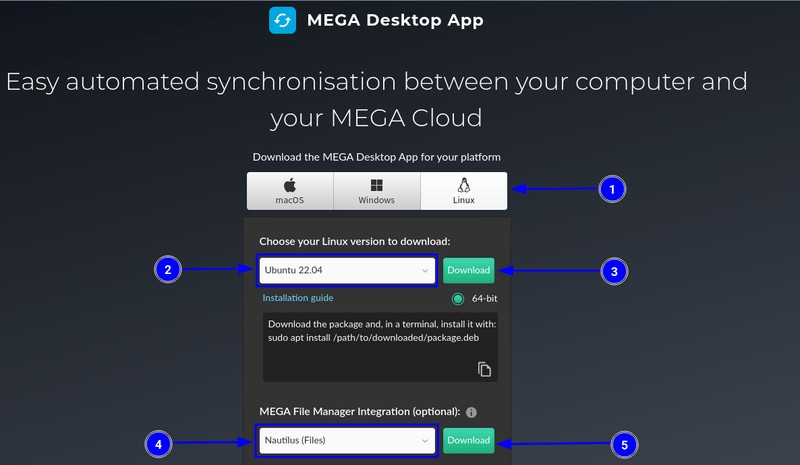 Once you have downloaded the correct binary file for your Linux distribution, go to Download folder and double-click on it to install it.
For Ubuntu, Debian, Mint etc, you'll get a .deb file. Go to the Downloads folder and double click on this downloaded file to install from this deb file.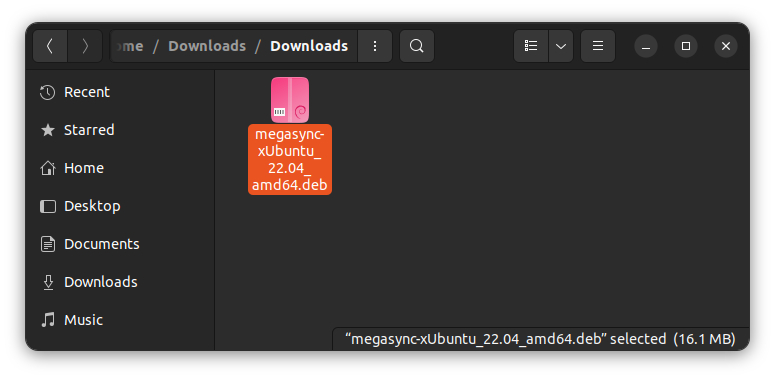 When you double click on it, it opens the Software Center. Click the install button to start the installation.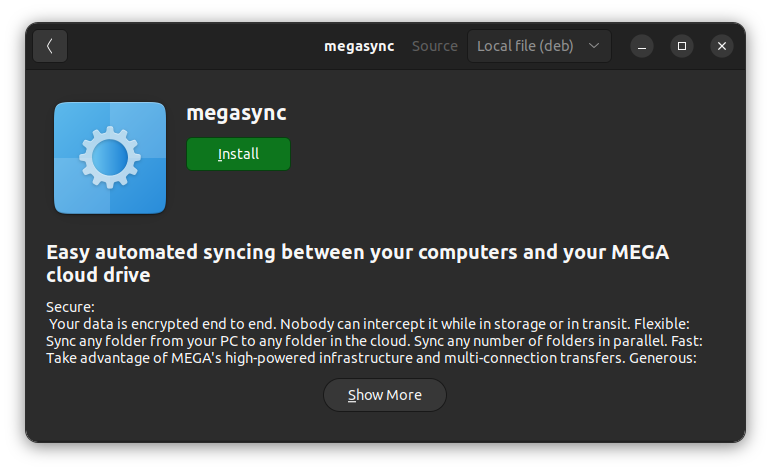 Using MEGASync in Linux
Once installed, start the application by looking for it in the menu:

On the first run, you'll be asked to log in to your existing account or create one.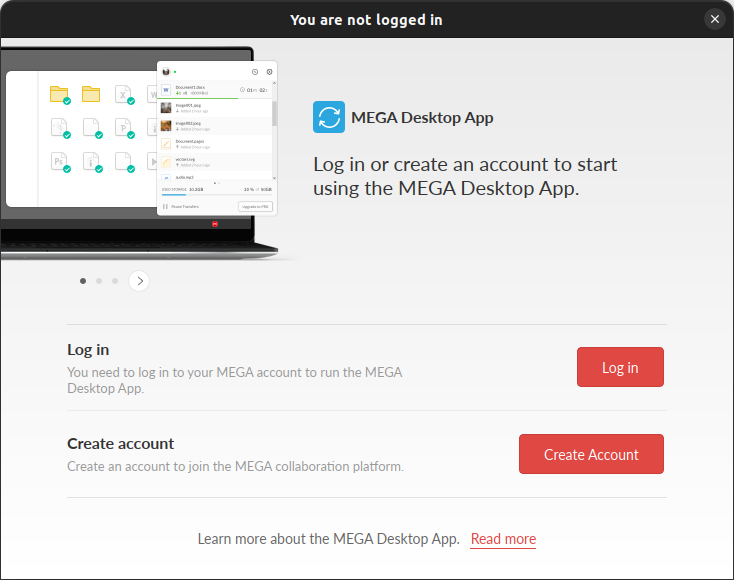 Once you are past that, you can choose whether you want to sync all the folders from cloud drive to the local or just a few. If you go for Selective Sync, you'll have to specify or create those local folders in the Mega folder to organize them. Unlike Dropbox, it doesn't automatically create individual folders.
MEGASync client also installs an indicator so that you can easily access it. The transfers tab list all the completed uploads.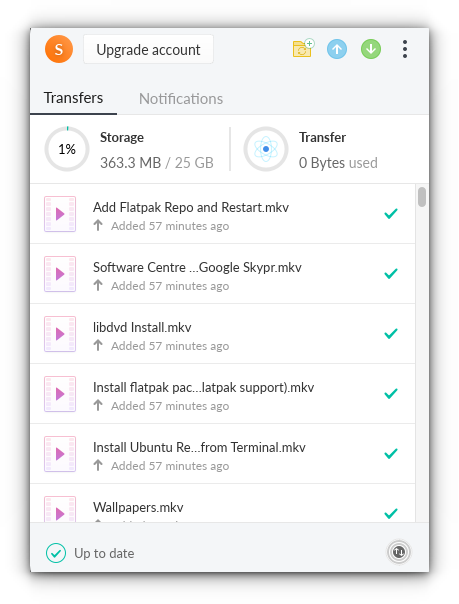 Bonus tip: Nautilus extensions
Mega also provides extensions for Nautilus (GNOME), Thunar (Xfce), Nemo (Cinnamon), and Dolphin (KDE) file managers. With the file manager extensions, you can sync any existing folder or file from the file manager to the cloud. You don't have to put them inside the MegaSync folder.
When you go to the download page to download the MEGASync client, you'll also find the option to download the file extensions there.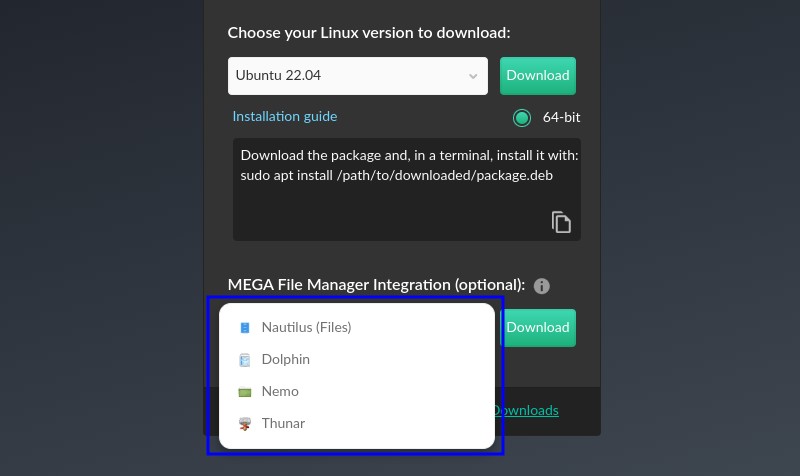 Updating Mega sync client
When there is a new version of the Mega desktop client available, it will notify you through desktop notifications. Click on it and it downloads and installs the new version automatically.
Removing Mega sync client
The mega sync client package is named as 'megasync'. So you can remove it using your distribution's package manager.
On Ubuntu and Debian-based distributions, you can use the following command:
sudo apt remove megasync
Worth a try?
Mega may not have the office suite feature like Google Drive. However, 20 GB of free cloud storage with end to end encryption is a good deal. The native Linux client is also a plus here.
Of course. you can always look for other cloud storage services on Linux. I use more than one to get more storage and segregate data. Mega is one of them and I can confidently recommend it to you.
[lasso ref="mega-link" id="97973″ link_id="52397″]