VLC is my all time favourite video player. I consider it one of the best open source software. Apart from playing almost all kind of media files, it can also do several other things which you will hardly find in other video players for Linux.
For example you can use VLC media player to watch videos from internet with subtitles. You can also synchronize the subtitles manually in VLC.
Talking of VLC and subtitles, I'll show you how you can make VLC download subtitles automatically and save some effort in going to Google and searching for one.
Use VLsub to download subtitles automatically in VLC
Previously, you had to manually install a plugin. However, now, it's a matter of a few clicks.
VLC now comes with a plugin called vlsub to enable VLC to download subtitles automatically. The plugin searches for subtitles for the file it is playing on opensubtitles.org based on the name or hash of the file.
I presume that you already have VLC installed.
Step 1:
Open VLC and head over to the "View" option from the menu bar: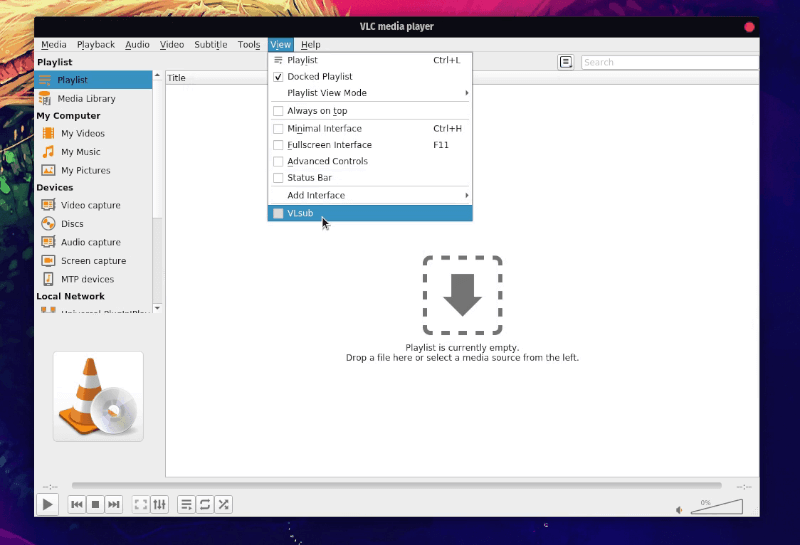 Next, hover down the options available and click on "VLsub" as shown in the screenshot above. This will open the VLsub interface where you can add details for searching and downloading subtitles.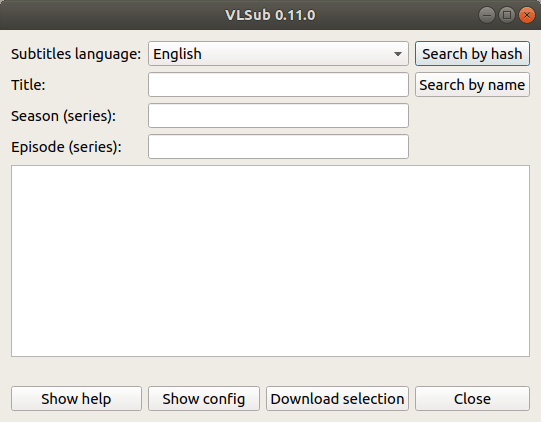 Step 2:
As you see in the picture above, there are two option of searching the subtitles: Search by name and search by hash.
Search by name searches by the name of the file you are playing while search by hash looks for the subtitles based on the hash of the video and look for the subtitle that matches the hash. The hash search won't work if you have converted the video file from another format.
When you click on any of the search option, it gives you a list of results. You can download any of them by clicking on the Download selection button.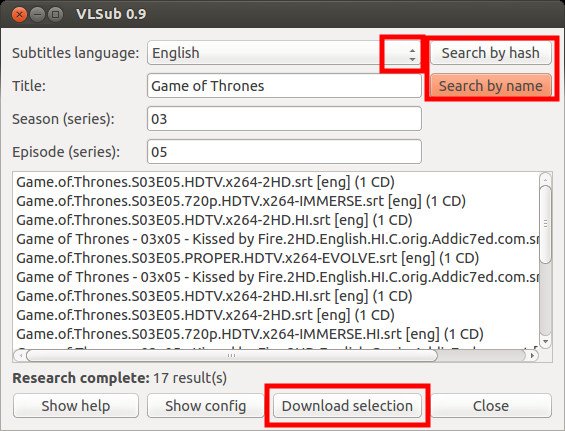 It's not that you can search subtitles only in English. You have configuration option here that allows you to search in a language of your choice. No guarantees that you'll find the subtitles in your language if there are none on opensubtitles.org.
Just click on the Subtitle language and you can choose the language of your choice from the drop down menu (see the previous picture). Alternatively, you can go to configuration option and set your preferences there.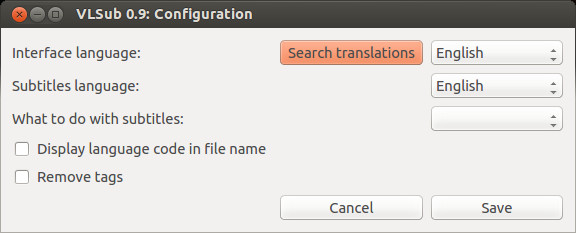 Good thing about VLC is that you can easily synchronise subtitles if they are out of sync a little.
Manually installing VLsub plugin (if you cannot find VLsub in VLC)

You can download the vlsub plugin from the Github. Its in a zip folder. Extract it and you will find the "vlsub.lua" file in it. All you need is this one file.

You need to add this file to VLC extension. For that you need to create the extension directory first. Use the following command to create the desired directory for vlsub.

sudo mkdir /usr/lib/vlc/lua/extensions/

Now move or copy the vlsub.lua file in the above mentioned directory. In case you are absolute beginner, try the following command to go to the downloaded directory:

cd ~/Downloads/vlsub-master/

And then copy the file to the extension directory:

sudo cp vlsub.lua /usr/lib/vlc/lua/extensions/
Over all this plugin is handy in use. You don't need to go on web looking for a subtitle, download it, extract it and then add it to VLC. It saves some time for sure.
Drawbacks include lack of subtitles sources. It has just one subtitle source: opensubtitle. This limits the search. Apart from that, plugin is good to use. What say?
Since we are discussing subtitles, you may want to check out Penguin subtitle player. It allows you to watch online videos with subtitles.
How do you use subtitles in media player (if you use it at all)? Do you have a better trick to share? Do let me know in the comment. Ciao :)