You're probably using Windows or macOS if you're reading this. No matter what you're using currently, you will find a lot of use-cases where Linux is better than Windows and also cases where it's better than Mac.
In case you're new to all this and confused about what "Linux" actually is — I recommend you to first read one of our previous articles to know what Linux is.
Now that I assume you know what Linux is — I must make it clear that I'm not leaning towards the statement — "Linux or nothing". But, if you haven't used a Linux distro, you're missing out on a lot of good things.
So, if you're planning to give Linux a try — there are several reasons to do so.
In this article, I'm going to highlight ten reasons why you should Linux and never look back.
Here's why you should switch to Linux
While Linux already powers all the top 500 fastest supercomputers worldwide, in this article, we focus on desktop Linux for an average Joe like you and me.
1. It's free: No license, no fees
Linux is completely free to use unlike Microsoft Windows or macOS. You don't need to purchase any kind of licenses (or shell out cash for specific hardware) to use it for personal or commercial use.
With a couple of hundred bucks saved, you can use it to upgrade your hardware, purchase premium services or anything better that you can think of. Isn't that exciting?
2. More Secure: Antivirus not required
To be honest, every platform has its share of issues. However, Linux is one of the most secure platforms when compared to macOS and Windows.
With a big community of developers/users, even if someone finds a problem, it gets fixed quickly. However, sometimes with macOS and Windows, I've noticed that it takes a lot of time for them to fix the issues in a future update.
And, of course, you don't necessarily need an antivirus program on Linux. So, you also save on yearly/monthly subscriptions for Antivirus programs on Windows/macOS.
Yes, one could argue that the market share of Linux on Desktop is lower than Windows/macOS. So, attackers don't always target Linux users and hence, there aren't any widespread security issues being spotted.
Even if that's true (let's assume), would you prefer to use something that's safer to use or something that's a magnet to virus, malware, and adware? I'll respect your decision with that.
3. Compatible with old and low-end hardware
Microsoft's latest Windows 10 doesn't work very well with older computers and you know that. macOS is a different story because you don't really have the option of choosing your own hardware — so there's nothing to talk about here.
But, Linux is easily compatible with low-end hardware and IoT devices as well.
In fact, you will find some specific lightweight Linux distros tailored for old computers.
Not just limited to that, you can also fire up a Linux distro on a Raspberry Pi or its alternatives to set up a basic system or work on DIY project. If you still don't believe me, I recommend you to check out the best Raspberry Pi OS available out there.
4. It's not that complicated to use
With Linux distributions like Pop!_OS, Ubuntu, Manjaro and many others, Linux is easier than ever.
You can get almost anything done using a GUI (Graphical User Interface) and you don't need to type any commands.
Yes, you can do a lot of things if you know how to use the terminal quickly. And, you might come across some distributions that are meant for experienced Linux users. But, you will find plenty of documentations/help resources online to follow without relying on anyone.1
5. Drivers installed automatically
Drivers scene has improved on Windows 10 as well but it has always been better on Linux.
Almost all drivers are automatically installed on your system. If there are more than one drivers available, you can choose to install the one you want.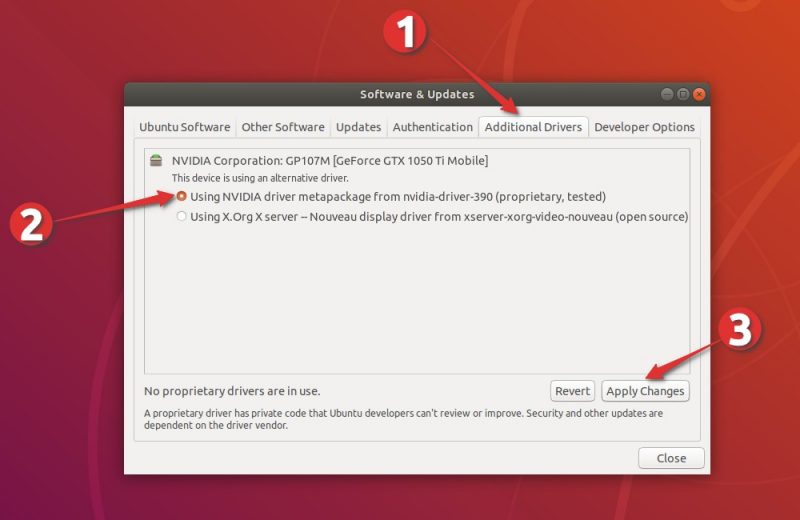 6. Customize the looks of your desktop as much you like
Starting from the icon pack to the application window, you can change the look and feel of a Linux distro in minutes.
In case you want to explore, you can refer to our list of the best GNOME themes and best icons for your Linux distro.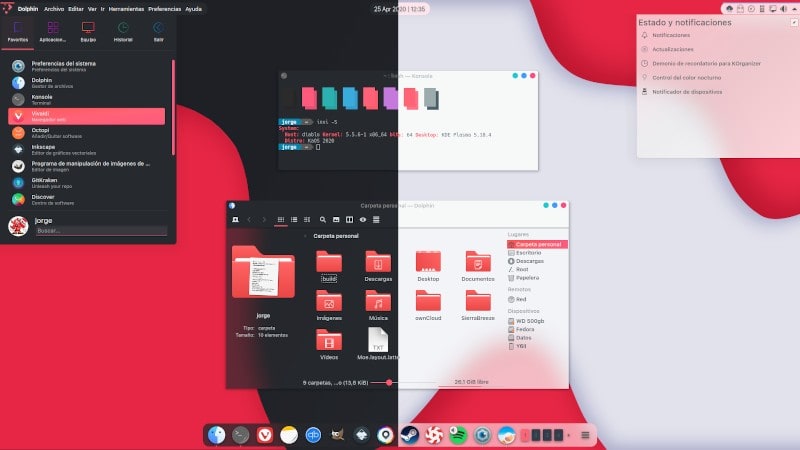 Not just limited to theme, you can also change the desktop environment of your distro to KDE, GNOME, MATE, and others. A Desktop Environment basically changes the overall user interface of your OS.
You can take a look the best desktop environments available to know what I'm referring to.
In case you want a Windows-like interface on Linux, fear not, you have plenty of Windows-like distributions that you can install.
7. Software center to get all apps in one place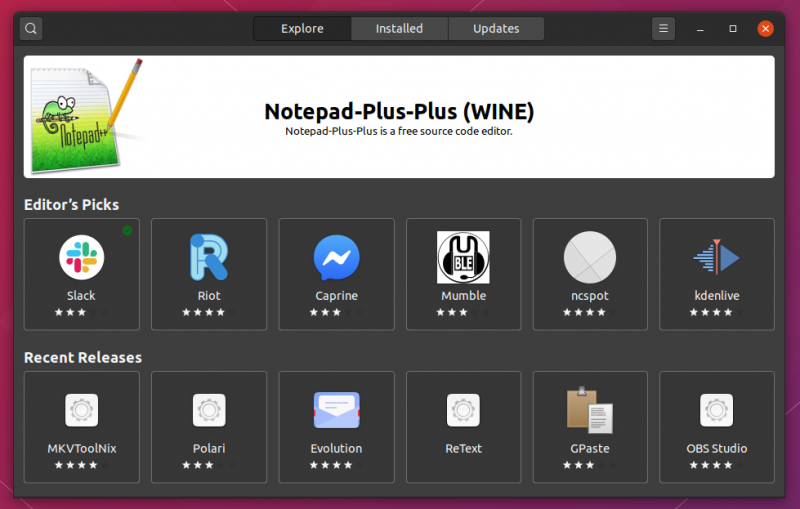 It's easy to install software on Linux using the software center (or the app center or the package manager). The collection of software available is usually huge and actively maintained.
This is not something exclusive to Linux, you can find Microsoft Store for Windows as well. But, the point is, it's not difficult to find and install applications on Linux.
8. Hassle-free updates: Update your system as well as installed software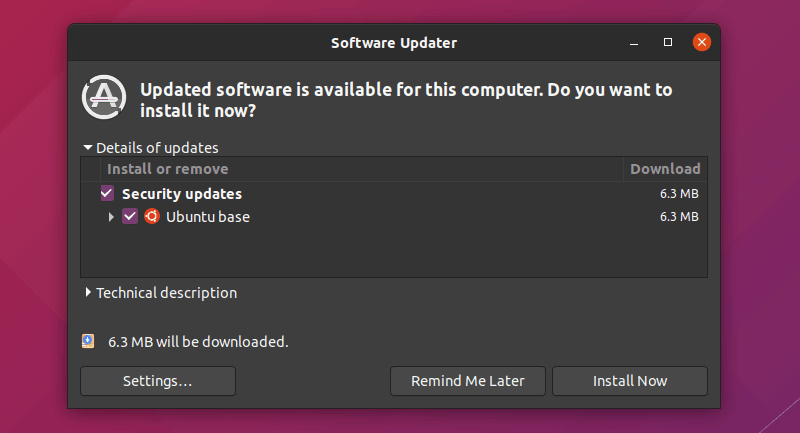 Linux has got a strong track record of hassle-free updates unlike Windows. It not only updates your system but it also updates installed software. How cool is that!
Not to mention, I have to re-configure my audio configuration every time a Windows update arrives. In a nutshell, with every Windows update, something goes wrong. If you're lucky enough, you may not have noticed any issues but it's a mess with Windows updates.
Also, the most annoying thing with Windows is its background update download and later forcing you to update your system.
Wait, you also have to reboot every time you get a Window/macOS update? That can be inconvenient.
Fortunately, on Linux, you don't necessarily need to reboot and the updates are mostly error-free. And, that's why Linux is the perfect choice for enterprises and servers.
In fact, there's an entertaining video by the fine folks at SUSE which highlights "don't reboot it, just patch it".
10. Gaming on Linux
In the past, one of the major constraints while switching to Linux was gaming.
While Linux had some native games, thanks to Steam Play, now you can play 'Windows only' games on Linux.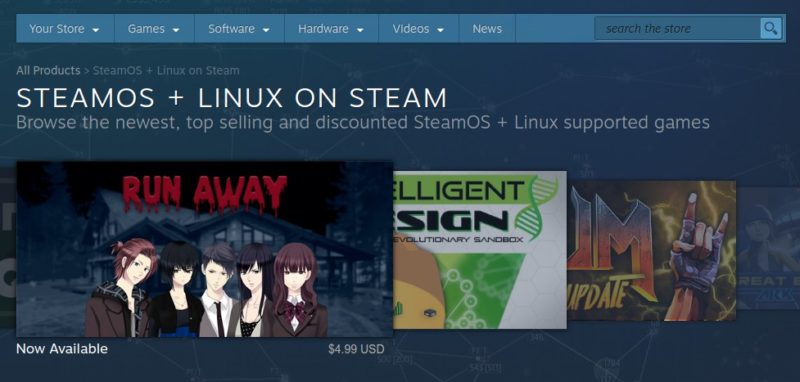 You may not be able to play "every" Windows game on Linux yet. However, you can enjoy most of the latest AAA games and older titles without any issues.
You can read more about gaming on Linux to see all the options to game on a Linux system.
10. Community support
Probably the best thing about Linux is the community of users itself.
Not just blogs/publications like ours — but you can interact with people to get help on numerous forums. You will find a lot of helpful users online who will go an extra mile to help you out. So, you're not alone, we're a family here!
Well, we also have our own Linux forum if you need any help.
11. Linux is Open Source
If you like to have transparency on what you use on a day-to-day basis, Linux (in general) is the perfect choice to have.
Unlike Windows/macOS, Linux relies on the concept of open-source software. So, you can easily review the source code of your operating system to see how it works or how it handles your data.
For instance, you get a car but you're not allowed to see what's inside, wouldn't you be annoyed? That's how Windows/macOS works — but with Linux, you are allowed to see what's inside without any restrictions.
Fret not, if you don't have the required expertise to understand the source code, there are thousands of developers/contributors who constantly work on fixing the issues (if there's anything at all).
You don't have to trust a company, right? So, with an open-source community, it's the people/users who're largely responsible for fixing issues or help to improve it.
Wrapping Up
Linux is something that anyone ranging from an average Joe to a system admin can utilize. So, if you find these reasons compelling enough, make the switch!
Personally, I've been using Linux for several years now and I've never looked back. What about you? Feel free to share your thoughts in the comments below.