The rumors of Docker not doing too well in the business seems true. Mirantis announced that it has acquired the Docker Enterprise platform business. Even though we don't know the price of the acquisition, there's still a lot of details to take a look at.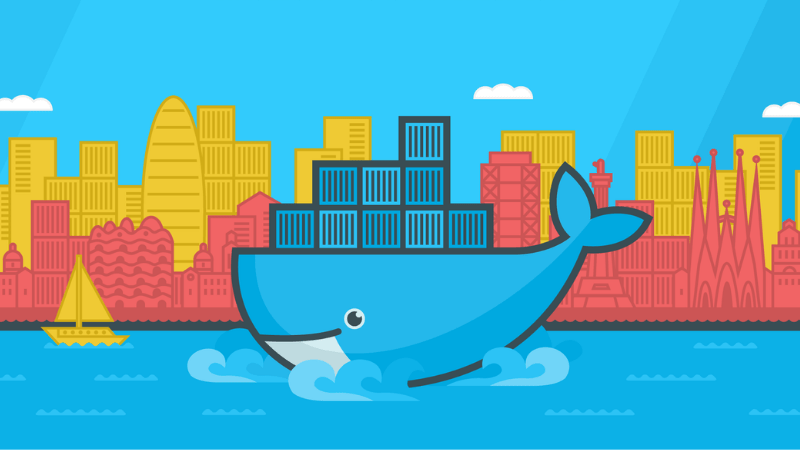 It is worth noting that Docker (independent of Mirantis) will continue working on tools to improve the workflow for developers while its Enterprise business will be handled by Mirantis.
In case you did not know, Mirantis delivers Kubernetes-as-a-Service to compete with the likes of VMWare with an affordable pricing plan (compared to its competitors).
Following the acquisition, the team & customers with Docker Enterprise will be merged together.
As per the official announcement, Mirantis will gain about 750 customers while assuming their contracts.
What Exactly Did Mirantis Acquire?
The acquisition of Docker's Enterprise business includes the products, technology, IP, customer and partner relationships, and also the former employees of Docker Enterprise without affecting the customer service.
Further, the Docker technology includes Docker Enterprise Engine, Docker Trusted Registry, Docker Unified Control Plane, Docker CLI.
Keep in mind that the field marketing and the sales team of Docker will remain separate for now, as reported by Tech Crunch.
What Changes Now?
Mirantis CEO, Adrian Ionel, discusses why Docker Enterprise has been acquired and what Mirantis plans to do in future.
Of course, there should be no immediate changes to Docker's Enterprise platform. However, Mirantis will potentially upgrade the Docker Enterprise platform by adding its resources.
Here's what they'll add as per the details shared by Adrian lonel (CEO, Mantis):
Its K8s-as-a-Service technology and expertise
A shared product vision to deliver a consistent developer experience on any infrastructure, powered by K8s
A sound financial foundation with a proven track record of long-term success
Ongoing commitment to open source development and open standards
The Mirantis as-a-service model for simpler customer experience with greater economic value
It will surely help Mirantis to accelerate their vision of Kubernetes-as-a-Service for developers while providing a wider range of choices in the near future. With this acquisition, Mirantis is now in a better position to compete with VMWare/IBM/Red Hat.
This is also a big boost for Docker because Docker hasn't been profitable and they needed to raise money to stay afloat.
[interaction id="605435df74df1900091c6f35″]
Wrapping Up
If you are a Docker Enterprise customer (or partner), you could take look at the FAQ published to address the changes after the acquisition.
While its a bummer to know that Docker wasn't doing well after Kubernetes came into the scene – but the acquisition could be reassuring in a way to keep the brand alive with its Enterprise business.
What do you think about this acquisition? Let us know your thoughts in the comments below.