Brief: In this Antergos review, we analyze why Antergos is the first choice if you want to go the Arch side of Linux distributions.
If you want to go to the Arch side but find it difficult to install Arch Linux, go with Antergos. It is one of those distros which I recommend with an air of upbeat confidence. And it has never let me down. I, being a distro hopper with an average of 3 distros per week, have found the love of my life in Antergos. It's the marrying kind.
Sadly, Antergos is also one of the most underrated members of Linux family. We'll talk about that later though. First, we see why Antergos is awesome.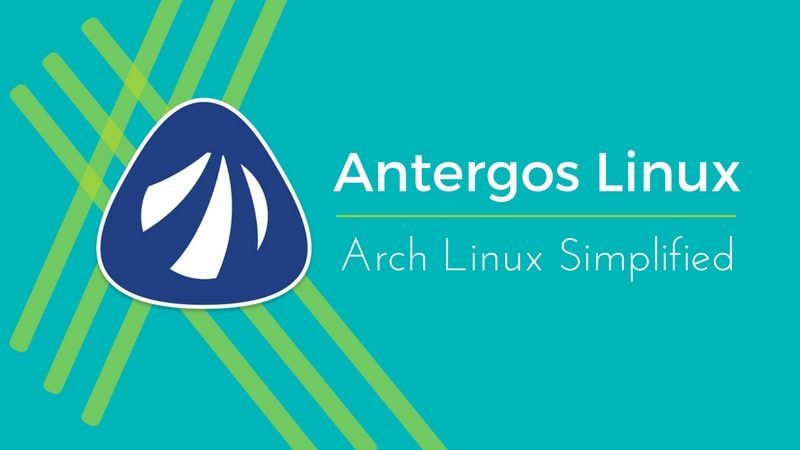 What is Antergos Linux?
Antergos is an Arch Linux based distro. Not a GUI based Arch installer but an Arch based distro (there's a difference). It'd be not wrong to say, Antergos is to Arch what Linux Mint or Ubuntu is to Debian.
Antergos fully adheres to the Arch principles of simplicity, modernity, pragmatism, user centrality and versatility. And it also provides a GUI installer for easily installing Antergos.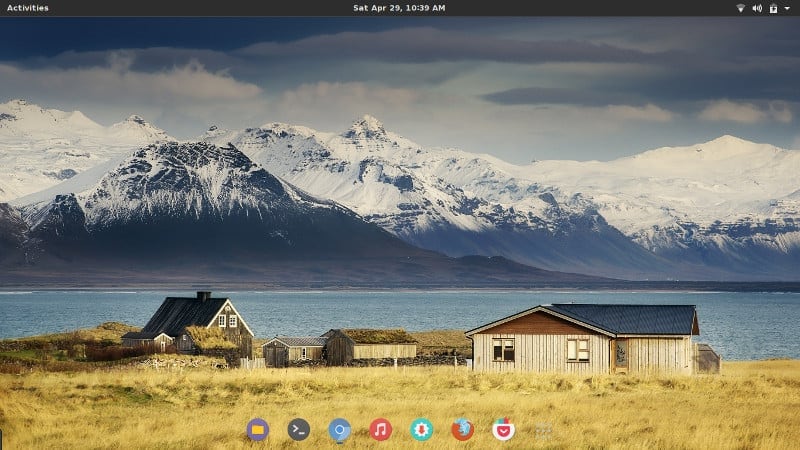 The Interface
Antergos provides all the major desktop environments namely Gnome, Cinnamon, KDE, Xfce, Mate and Openbox. All these desktop environments come with a touch of Antergos.
Antergos has teamed up with Numix to bring about beautiful icons and serene themes which altogether provide a superior feel. It's default backgrounds are impressive too.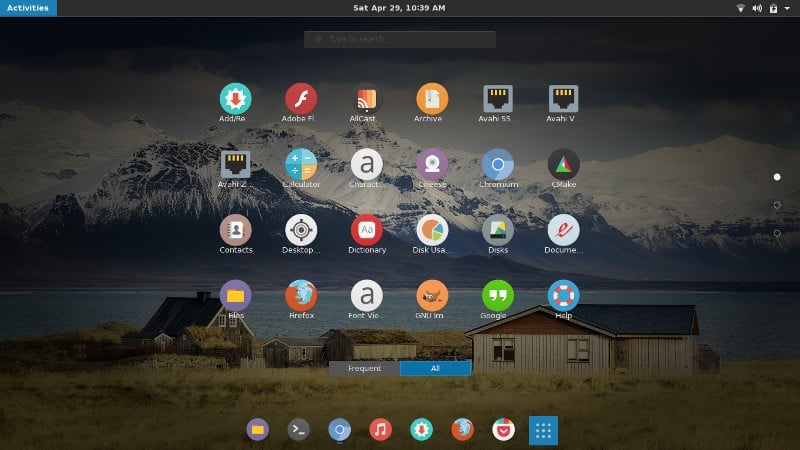 There is no shortage of Linux distros. But if one thing divides them, it is finesse. Hundreds of distros run the Gnome desktop environment. But the ones that display finesse will rise. Antergos definitely makes the list.
Antergos is the successor of CinnArch (Cinnamon+Arch). Who doesn't love Cinnamon? So I gave Cinnamon a try on Antergos and honestly, Antergos is the best Cinnamon distro out of the box. *Mint scowls*. I did say out of the box.
[irp posts="7946″ name="How To Create Live USB Of Antergos Linux"]
Preinstalled software
Antergos is a 100 percent functional out of the box. But the number of software pre-installed is small. Zero bloats. Yes, you get a good video player, music software, Text editor and other essentials (based on the desktop environment of choice). From there on, you build on the OS as per your needs and preferences. That's the Arch way, right?
Additional software can be installed using the Pacman package manager. Antergos uses the Arch Linux repositories. They contain the newest version of all the software. Plus point for anybody looking to stay on the bleeding edge.
Performance and stability
Low bloat operating systems seldom pose the question of performance. Antergos is fast, blazing if you pick a lightweight desktop environment. I use Gnome and am more than satisfied with the performance. No freezes or glitches at all.
Stability of a Linux distro is heavily dependent on the software delivery and management method (apart from the human factor). Pacman is an efficient package manager. I think it would be safe to say it is the best package manager in the world of desktop Linux. Although bleeding edge, Arch Linux never compromises stability and integrity. The version numbers of packages are upped only after extensive testing and examinations.
And then there are some software which are dependent on certain versions of packages (Eclipse on JDK). Install the newer version of such dependencies and the software breaks. So, Such older dependencies are also kept in repos for this purpose. Arch developers know what they are doing. And bleeding edge does not mean you cannot access older packages at all. Arch Linux Archive is a maintenance of every version of every software to ever pass through the Arch repositories. Pretty huge advantage for programmers and developers.
Arch Linux does not provide the latest of all the software at the expense of stability. Dependencies, frameworks and packages are all extensively tested for compatibility before they are pushed to the general public. So this also applies to Antergos and other Arch-based distros too.
[irp posts="8220″ name="How To Dual Boot Antergos Linux And Windows UEFI"]
Gaming
Gaming on Linux platform is growing at an accelerated pace. More and more game developers are acknowledging the potential of Linux as a gaming platform. And Steam has an undeniable role in that progress. It took on a herculean task and did pretty good. More than 1000 titles on Linux. Ok, that's a lot more than pretty good.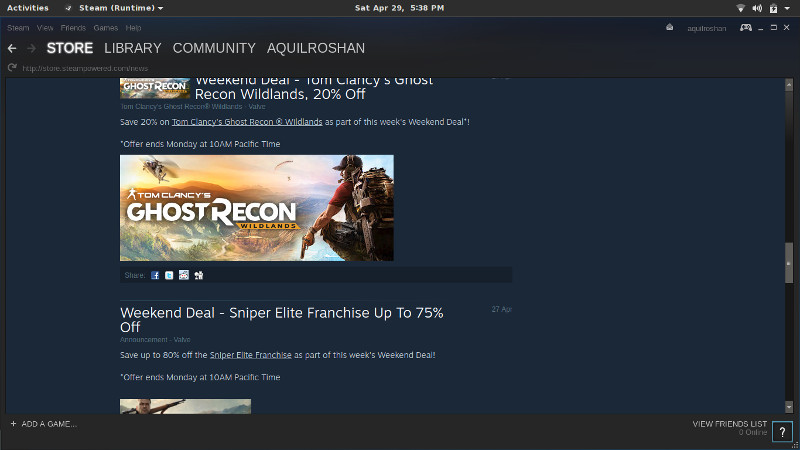 Of course, Antergos is not officially supported by Steam. No other distro except Ubuntu is, at the moment. But Steam works fine. No issues there. Plus, you get a plethora of non-steam games from the official repositories and the Arch User Repository (be there in a moment).
[irp posts="12361″ name="10 Amazing Websites Every Linux Gamer Must Follow"]
Arch User repository
The official Arch Linux software repositories are huge. They contain almost all the stuff you'd need. But Linux is growing as a platform and a lot of new software are created every day, and frankly, all these cannot be included in the official repositories immediately. That does not mean you have to stay away from all the goodies.
Enter Arch User Repository. The Arch User Repository (AUR) is a community-driven repository for Arch users. It contains a huge number of software. Both well-known as well as lesser-known ones. The chances are, if it runs on Linux, it's probably there in the Arch User Repository.
There is no hassle of searching the internet for repositories to download software. All you have to do is run a 'yaourt' command and pick from the options, all without even leaving the terminal. Honestly, this convenience played a huge role in me moving to Antergos.
Support
Antergos has a devoted and helpful community. It has an active forum, wiki as well as an IRC which make sure newcomers don't feel lost. And did we forget about the ArchWiki?
Of all Arch things amazing, we cannot simply ignore ArchWiki, the most comprehensive and professionally maintained documentation any Linux distro has. Details of every package are documented. Any problem you can encounter is solved for you. Any problem. And it's all organized. You won't see rants, upvotes, downvotes, fanboy confessions… nope nothing of that. One answer that will solve your issue.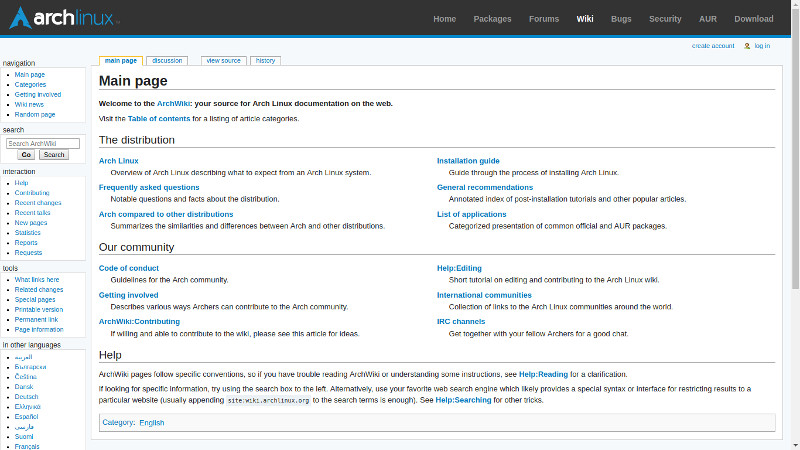 So you can go ahead with Antergos rest assured any issue that you might face will be solved with just a google search.
Why is Antergos underrated?
Any long time Linux user will know to never guide a Linux newcomer in the general direction of Arch Linux. Well, even a lot of Linux users will not wander into the Arch Linux territory. Arch Linux is for the advanced peeps, period. This is a stereotype. And Arch Linux derivatives are not spared by thins stereotype either. So what's really going on here?
Arch Linux is an advanced distro alright. But that's because of it's rather complex installation method. I agree Arch installation is heavily overwhelming for a newcomer, and even to people with some Linux experience. But that's it. Once you get an Arch Linux system installed with a GUI, it's easier to use and manipulate than the simplest of Linux distros. Installation is what demands advanced Linux knowledge.
Antergos provides a simple graphical installer. All the major languages are supported. There are no confusing or stuck up moments during installation of Antergos. So you should be just fine on it whether you're an advanced user or a newcomer.
[irp posts="14589″ name="7 Reasons Why I Use Manjaro Linux And You Should Too"]
Installation
Installing Antergos Linux is both simple and self-explanatory. But there's one little issue. The Cnchi installer used by Antergos is still in beta. So you might want to keep in mind the following points.
You need an active internet connection for installation. It's a major drawback.
When you boot into a live session, connect the PC to the internet and wait for the installer to open automatically. It will update and open.
If the installation fails at any moment during the process (IF), restarting the installation won't work. You need to reboot the PC.
Generally, it takes some time to install the OS as it has to fetch the latest packages from the internet. Depends on the desktop environment you choose and your internet speed.
An option to install proprietary graphic drivers, Flash Addons and the browser pf your choice is given at the installation itself.

Conclusion
Antergos is a polished and an elegant distro. It caters to the OS needs in an effective and efficient way and at the same time being stupidly simpler.
While Arch has the reputation of being 'experts only', Antergos makes it easier for less experienced users to try out Arch Linux. Manjaro and Apricity OS do the same but since Apricity OS has been discontinued, it is up to Antergos and Manjaro to make Arch Linux accessible to everyone.
Do give it a try. I'm sure it'll make an impression. And don't forget to share your experience with us. Do share this Antergos review in your circle. Cheers.