So, you've been reading about the reasons to switch to Linux and the benefits of using it, and you've finally decided to give it a try. Good.
Now, after further reading on the internet, learning people's views about which Linux version is the best for beginners, you've decided to install Ubuntu. A wise decision.
You have several options here. You can install Ubuntu alongside Windows or you can replace Windows with Ubuntu.
Perhaps at this point, you're wondering about which Ubuntu you should choose and how you should proceed with installing Ubuntu.
Wait! Did I say 'which Ubuntu'? If you're surprised by that expression, it means you need to learn a little about Ubuntu before you go on to install it.
Why are there so many types of Ubuntu? Which Ubuntu should I pick?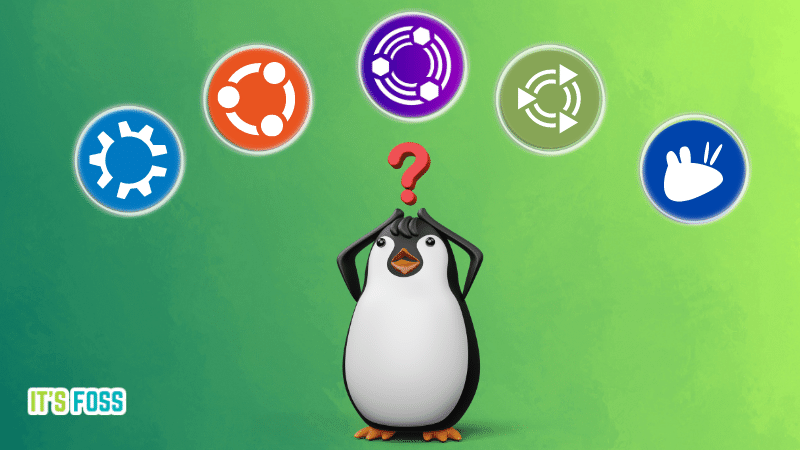 If you've been reading forums and blogs, you might have come across a few terms like Kubuntu, Xubuntu, Lubuntu, etc. These are various versions of Ubuntu that are categorized according to their specific purpose or the desktop environment they use.
When it comes to Linux, you have the freedom to select your 'desktop environment'.
💡
A
desktop environment
is basically a bundle of components that provide common graphical user interface elements such as icons, toolbars, wallpapers, and desktop widgets. Most desktop environments have their set of integrated applications and utilities so that users get a uniform feel while using the OS.
Basically, it changes the look and feel of the operating system you use, and at times, the programs you use.
Still confused? Let me give you a rather loose analogy. It's like wearing clothes. If you dress like a hippie, you'll seem like a hippie. If you have hippie hair, there'll be a uniform feel of being a hippie.
So, what's the advantage of using one desktop environment over another? In the previous analogy with clothes, if you wear skinny jeans, you might look smarter but you can't necessarily run faster. There are compromises, you see.
Similarly, some desktop environments focus on the use of graphics, but then they demand a better hardware configuration. On the other hand, some desktop environments run better on low configuration computers but may not look that good.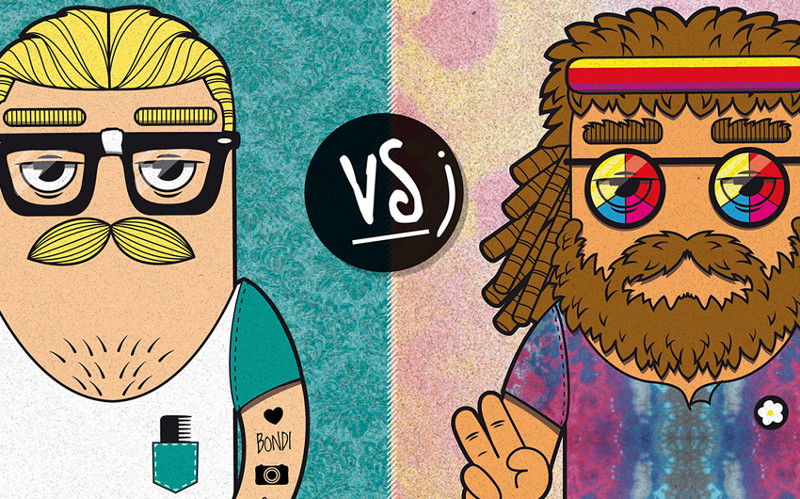 Picture courtesy of Tuttly
What are the different kinds of Ubuntu available?
In the desktop Linux world, the desktop environment variants are also referred to as 'flavors'. Below is the list of official Ubuntu flavors:
Ubuntu GNOME (default Ubuntu flavor)
Xubuntu
Lubuntu
Kubuntu
Ubuntu Mate
Ubuntu Budgie
Ubuntu Kylin
Ubuntu Studio
Ubuntu Unity
Ubuntu Cinnamon
I specifically mentioned that these are the 'official' flavors. These flavors are endorsed by Canonical, Ubuntu's parent company. They release a new version at the same time as the main Ubuntu (default GNOME edition) releases. They follow the same development cycle and release schedule.
Since these are the official flavors, does this mean that there are other Ubuntu variants as well?
Yes, but they're not associated with Canonical. In other words, unofficial Ubuntu remixes. They're created by hobbyist Ubuntu users who want to use other desktop environments that are not supported officially by Ubuntu.
As you know, unlike Windows and macOS, Linux users have the 'freedom' to use their system at will and try out new things. You can install various desktop environments on your Linux system, in parallel with the already installed default desktop environment.
For example, if you're using Ubuntu GNOME, you can try to install MATE on Ubuntu and switch between the two desktop environments at will.
While you can install desktop environments on your Ubuntu setup, explicitly installing it may not provide you a seamless experience and end up with conflicts/bugs.
And, that's why, dedicated Ubuntu flavors are released so that users get a perfect experience with their selected desktop environment out of the box without needing to install it separately.
So, which Ubuntu is best suited for you?
That depends on your needs. Let me list the features and purposes of each official Ubuntu flavor, and then you can decide which one is good for you.
1. Ubuntu or Ubuntu Default or Ubuntu GNOME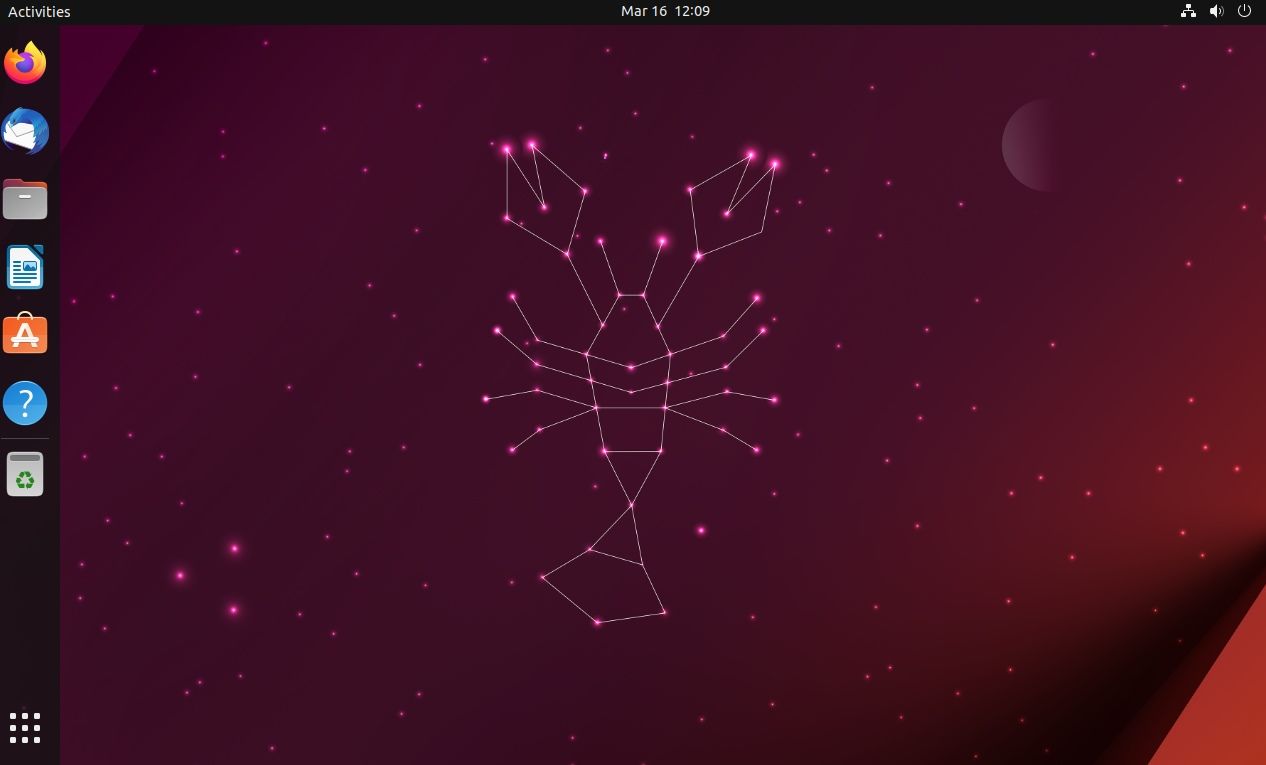 This is Canonical's Ubuntu with a unique user experience. Anything else is a variant or a remix of Ubuntu, as this is the default Ubuntu experience.
It is easily the most popular Linux distribution out there. You can find it pre-installed on several laptops, systems, and it also has versions for server-use.
Hence, if you have trouble with your Ubuntu system, the internet is full of resources that can help you quickly troubleshoot. Additionally, there are many forums (including our It's FOSS Community forum) where you can ask for help, and find quick answers.
The default Ubuntu performs good. However, make sure you have at least more than 4 GB RAM on a decently modern computer to try it out.
Suggested Read 📖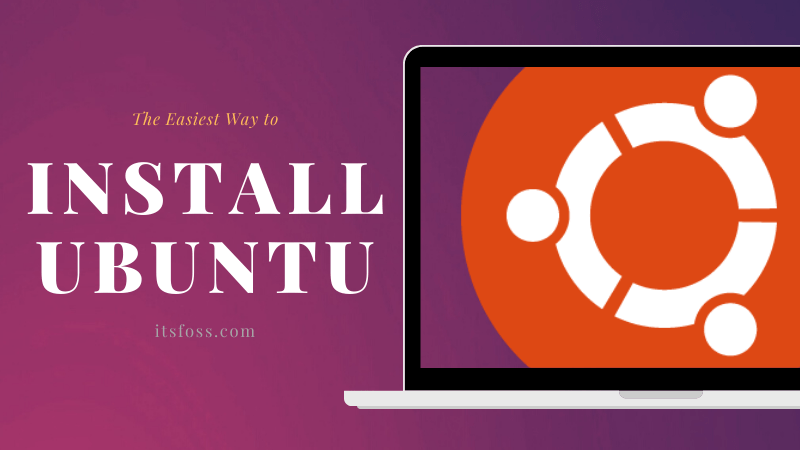 2. Kubuntu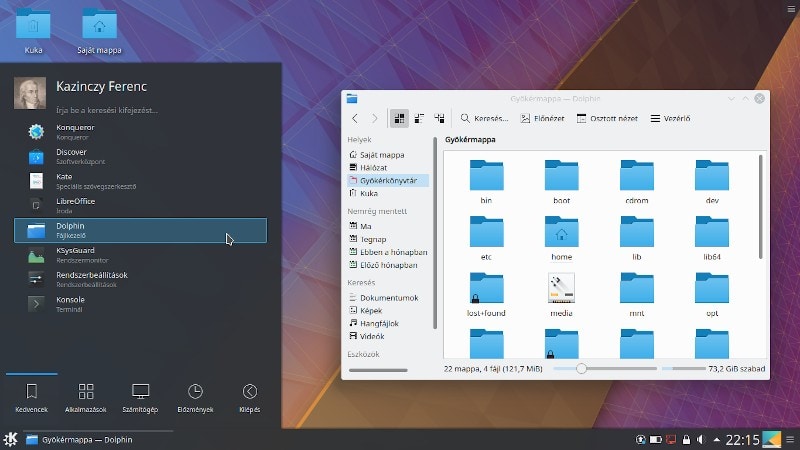 The major difference between Kubuntu and Ubuntu is KDE. The KDE Plasma desktop environment is known for its point-and-click configuration options. Plasma is modern and sleek-looking.
Plenty of tweaks are available around the desktop like widgets, etc. If you like to customize your desktop, this would be a good choice. We have a KDE customization guide if you are curious.
While Kubuntu is not exactly the best option for old computers, it can run on various hardware configurations, considering KDE Plasma is a lightweight and flexible desktop environment.
3. Xubuntu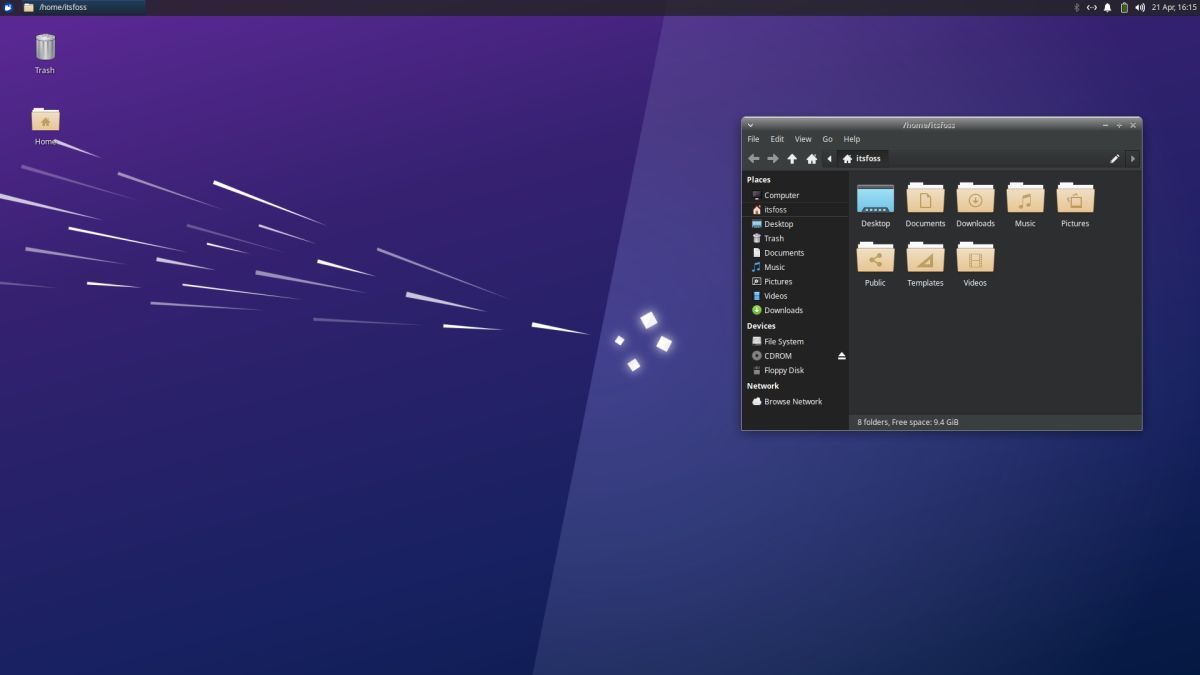 Xubuntu uses the Xfce desktop environment. It is an old-school desktop environment that provides you with various desktop customization options. The focus of Xubuntu may not include providing the prettiest experience, but if you want something light on your system resources, simple, and stable, it is your pick.
Of course, you should ensure to have a decent minimum specification on your system. But, you can give this a try with 1 GB of RAM.
Suggested Read 📖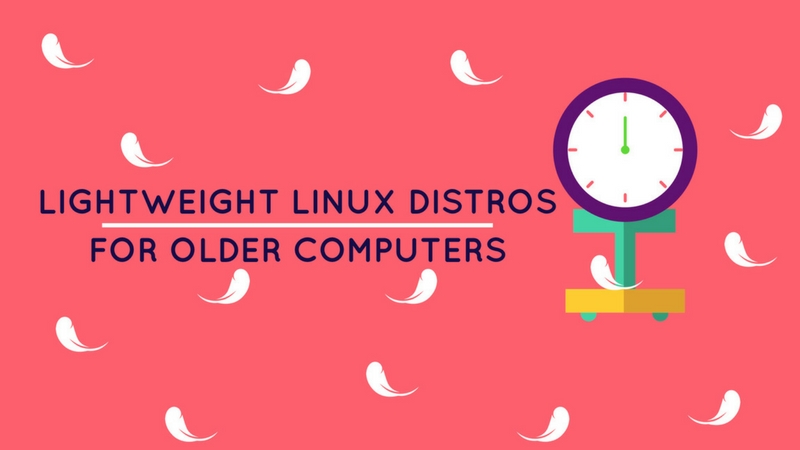 4. Lubuntu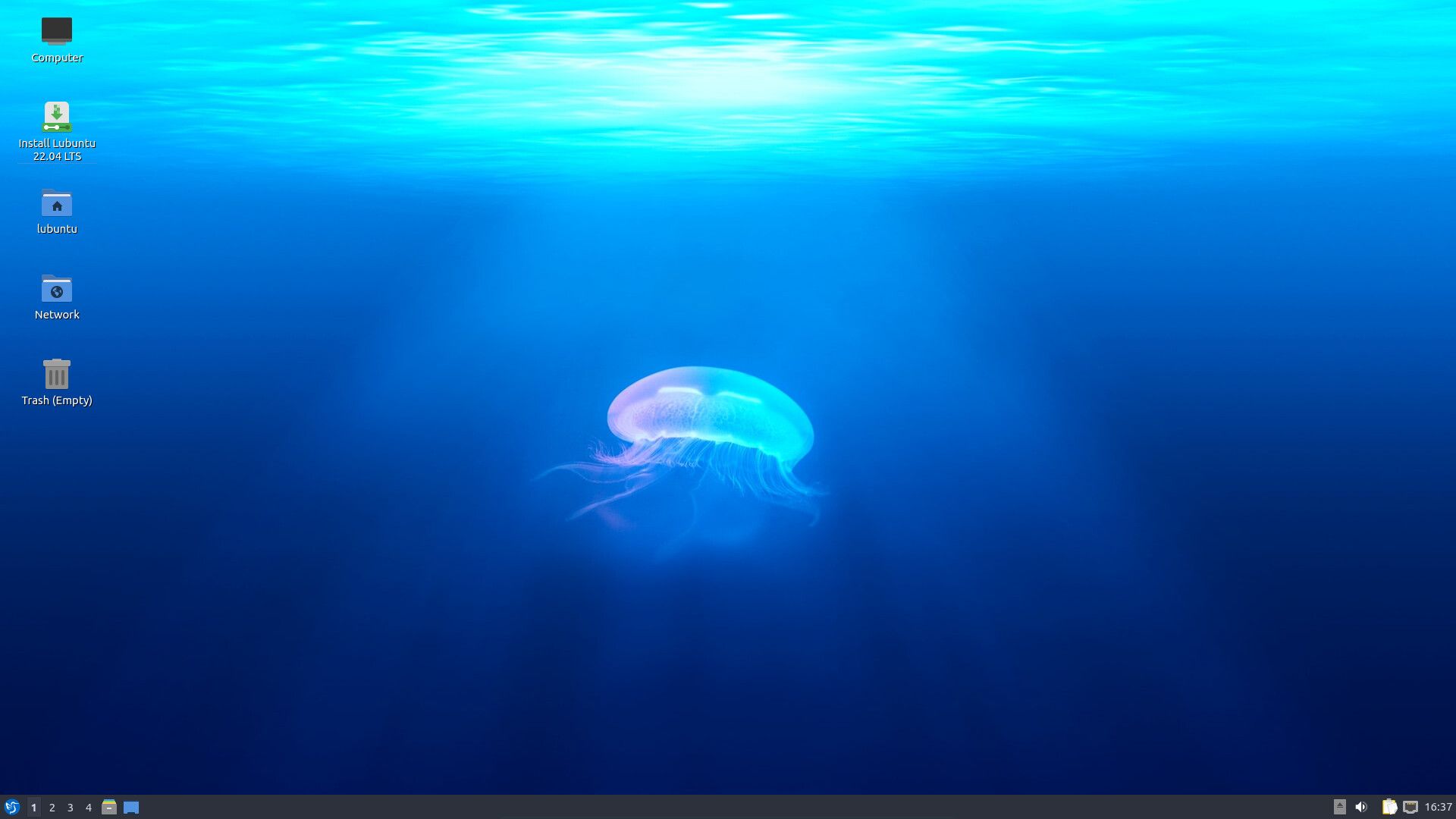 Like Xubuntu, Lubuntu also caters to the needs of lower-end systems. It uses LXQt with the recent release instead of LXDE on older versions. LXQt is a lightweight, power-efficient desktop environment. If you are coming from Windows XP, it should have a similar feel for the layout.
Lubuntu is the lightest of them all. Even if you have a system with less than 1 GB of RAM, Lubuntu can handle it. w
With LXQt on board, you do get a modern-look, if not the best, while being able to run on less system resources. You can also read our review on the latest Lubuntu 20.04 LTS to get an idea.
5. Ubuntu Unity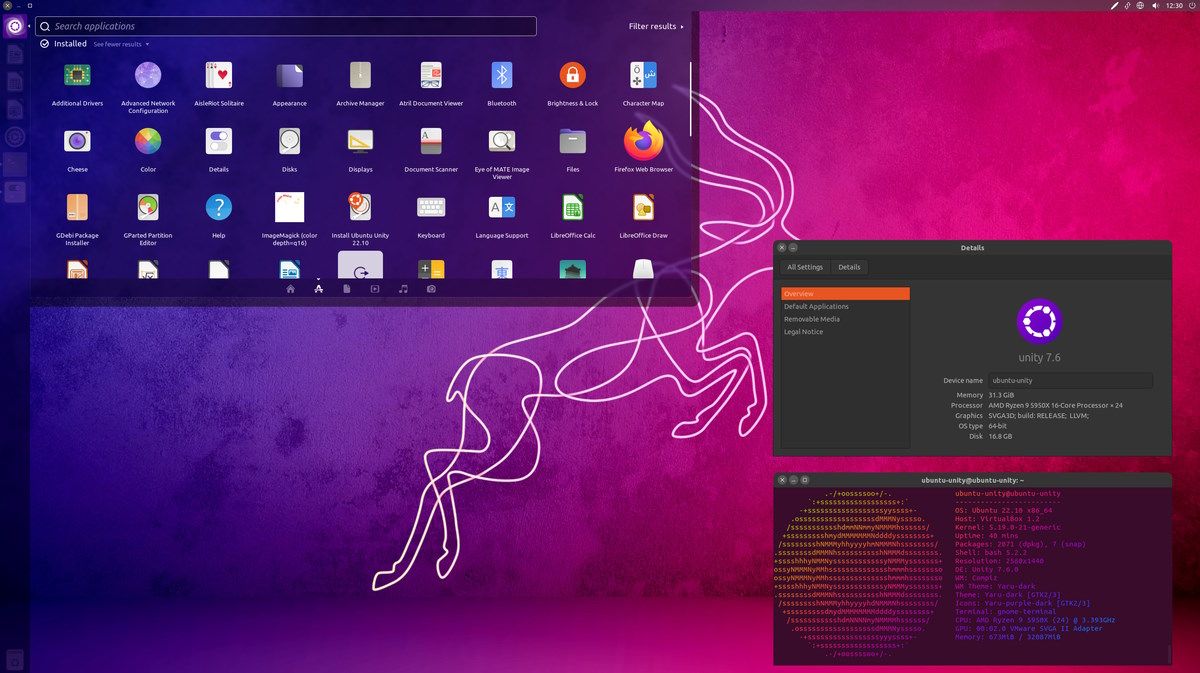 Back from the dead? Well, if you did not know, Ubuntu Unity used to be the default interface on Ubuntu until 2016. In 2017, Ubuntu dropped Unity as the default desktop in favor of GNOME.
In 2022, the Unity desktop was revived by a developer and the Ubuntu Unity Remix finally became an official flavor. Ubuntu Unity is a unique experience and not everyone may like it.
6. Ubuntu MATE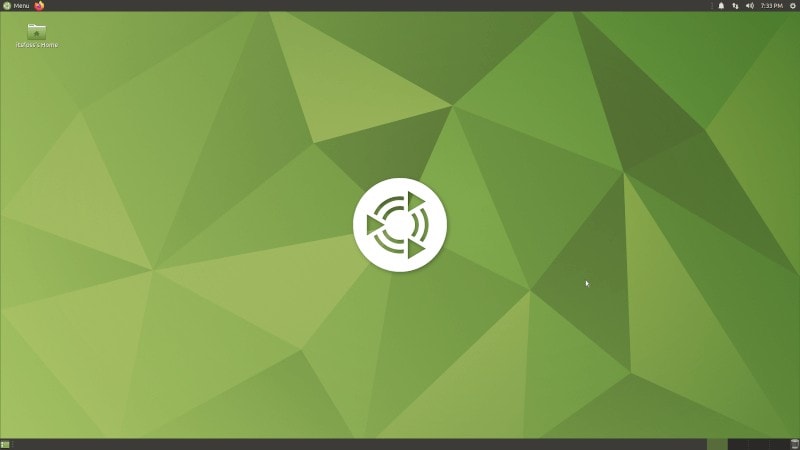 Ubuntu MATE uses the MATE desktop environment, which is forked from GNOME 2. Unlike the current GNOME (version 3), GNOME 2 had a more traditional desktop approach. Many people did not like the new interface of GNOME 3 and this resulted in the birth of the MATE desktop environment.
If you have a lower hardware configuration, and you like a more traditional desktop, you'll enjoy Ubuntu MATE. This video shows Ubuntu MATE 20.04 in action:
7. Ubuntu Budgie
Ubuntu Budgie is a flavor of Ubuntu that stands out from others. As the name suggests, it uses Budgie as the desktop environment. Thanks to its modern and elegant looks, Budgie has quickly developed a good fan following.
Budgie provides you with a macOS-like notification area and a GNOME-like side launcher. The overall UI is aesthetically pleasing. Go for it if you want a modern-looking desktop.
8. Ubuntu Kylin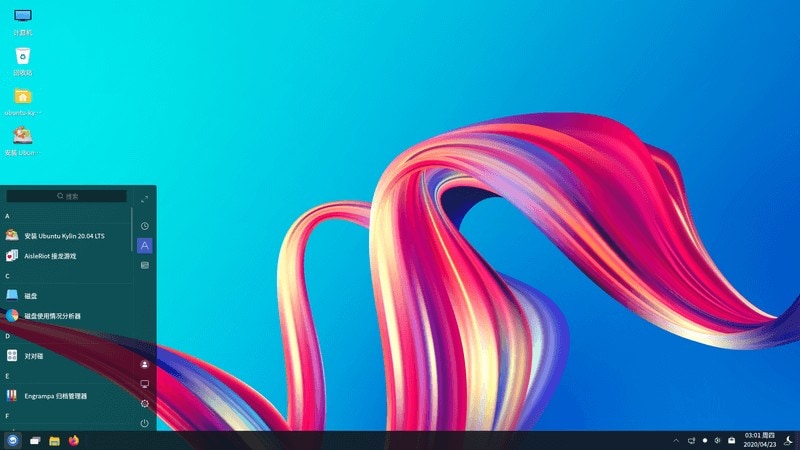 This Ubuntu flavor is specifically aimed at Chinese users. It provides support for the Chinese language and a few other things more suited to Chinese users.
9. Ubuntu Studio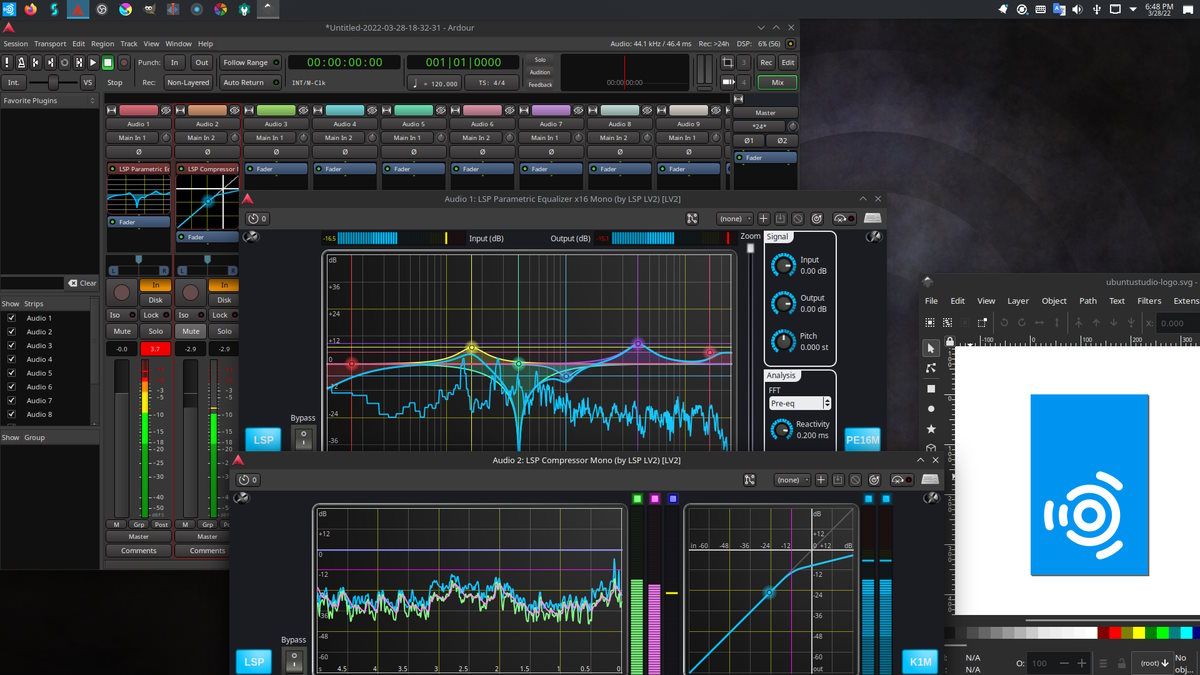 Ubuntu Studio uses the KDE and comes pre-installed with tools for audio, video, photography, and graphics creators.
If you're in the creative field, and want the best creative tools out-of-the-box, this is for you.
10. Ubuntu Cinnamon
Ubuntu Cinnamon uses the same desktop environment that you get with Linux Mint's flagship edition.
The Cinnamon desktop is maintained by Linux Mint. However, it supports other distributions as well.
It is a fairly new flavor that debuted in 2023. But, if you want an Ubuntufied experience over the tweaks applied by Linux Mint, Ubuntu Cinnamon is a good pick.
Suggested Read 📖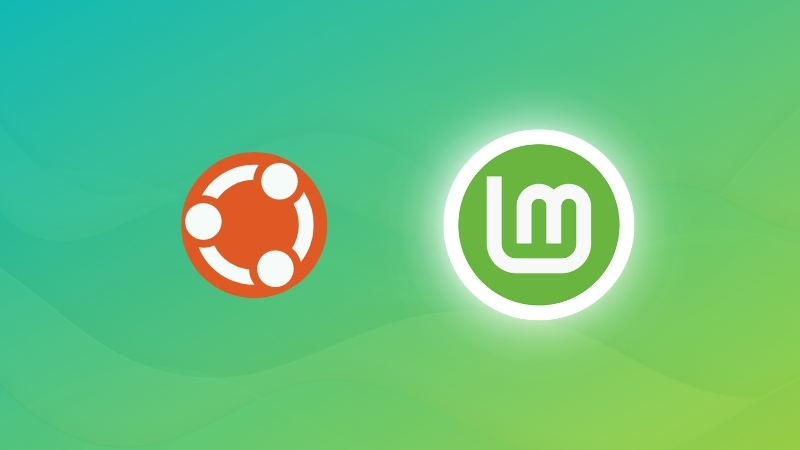 Discontinued Flavours
There are some flavors that are no longer active. Some of them are:
Which Ubuntu to choose and how?
To sum up, as an average desktop user, your focus should be on the default Ubuntu.
If you dislike the layout/experience with it, go with some other popular choices like Kubuntu, Xubuntu, and Ubuntu MATE.
In either case, you can always try all of them by creating live USBs of the Ubuntu and then decide what suits you the best.
I just chose my Ubuntu flavor, but I can't figure out which version to use
That's another question that might trouble you. You might find yourself wondering if you need to install Ubuntu 20.04, 22.04, 22.10? You might even be wondering what those numbers are exactly.
To understand those versions, you need to be familiar with the Ubuntu release cycle. An Ubuntu version number actually consists of the year and the month that it was released. So, when you see Ubuntu 18.04, you know that it was first released in April 2018.
Ubuntu releases a new version every six months, and this happens in the months of April (04) and October (10). There are two types of releases:
Normal release: Released after every 6 months and is supported for 9 months.
Long-Term Support (LTS) release: Released after every 2 years and is supported for 5 years.
The pros of a normal release are that you get the latest features and applications, and the newest version of the various software packages. However, you'll need to upgrade every nine months. For example, if you choose to install Ubuntu 19.04 (any flavor), it will not get any updates after Jan '20. This will leave your system unsecured.
If you pick an LTS release (any flavor) like Ubuntu 22.04 LTS, you don't need to worry about upgrading to a newer release every 9 months. However, it may take some time before you have the latest versions of some software. LTS releases are preferred for production system machines, and this is why only the stable versions of many programs are made available to them.
At the time of updating this article, if you're wondering which Ubuntu version to select, I suggest Ubuntu 22.04. You'll be covered until 2027.
That's all fine, but should I go for 32-bit or 64-bit Ubuntu?
Finally, you might ask whether you need to install 32-bit or 64-bit Ubuntu.
For all the latest releases, you will only find 64-bit support. So, if you need 32-bit support, you will have to look for older releases.
You can refer to our guide on checking if you have a 32-bit or 64-bit system on Linux and Windows.
If you have Linux installed, you can just type in the following command in the terminal to find out:
lscpu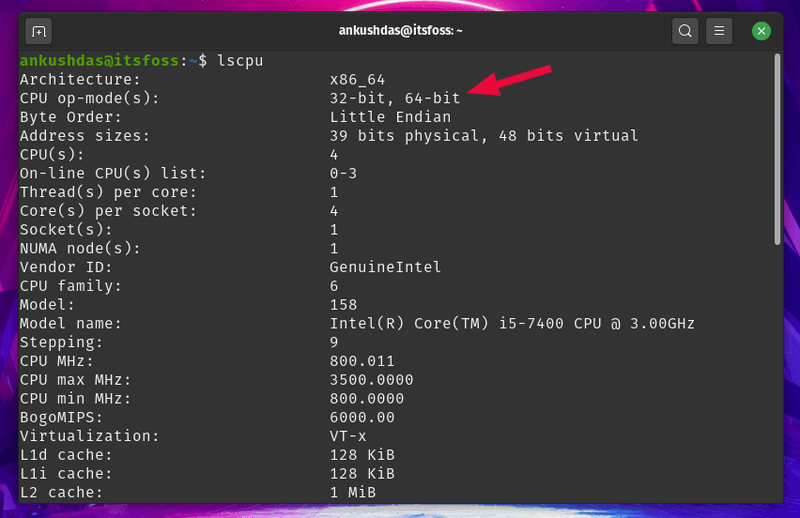 If your system supports 64-bit, and you have more than 2 GB of RAM, install 64-bit Ubuntu.
If your system supports 32-bit or if it has less than 2 GB of RAM, install 32-bit Ubuntu MATE or Lubuntu, or any other option available that offers 32-bit support.
Suggested Read 📖