Fedora 32 has finally arrived! Just a few days after Ubuntu 20.04 LTS release, fedora fans can get their hands on the latest Fedora 32 as well!
In this article, I am going to highlight the new features available on Fedora 32.
What's new in Fedora 32?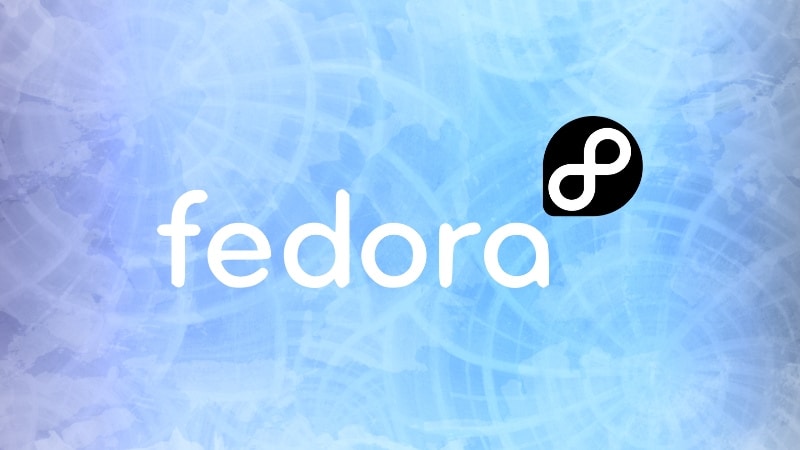 EarlyOOM Enabled
With this release, EarlyOOM comes enabled by default. To give you a background, EarlyOOM lets users to easily recover their systems from a low-memory situation with heavy swap usage.
It is worth noting that it is applicable to the Fedora 32 Workstation edition.
GNOME 3.36 Added
The new Fedora 32 Workstation also comes included with the new GNOME 3.36.
Not just limited to Fedora 32 Workstation – but you'll find it on Ubuntu 20.04 LTS as well.
Of course, the improvements in GNOME 3.36 translates to Fedora's latest release as well – providing a faster and better experience, overall.
So, with that being said, you get some of the following visual highlights:
Re-designed Lock Screen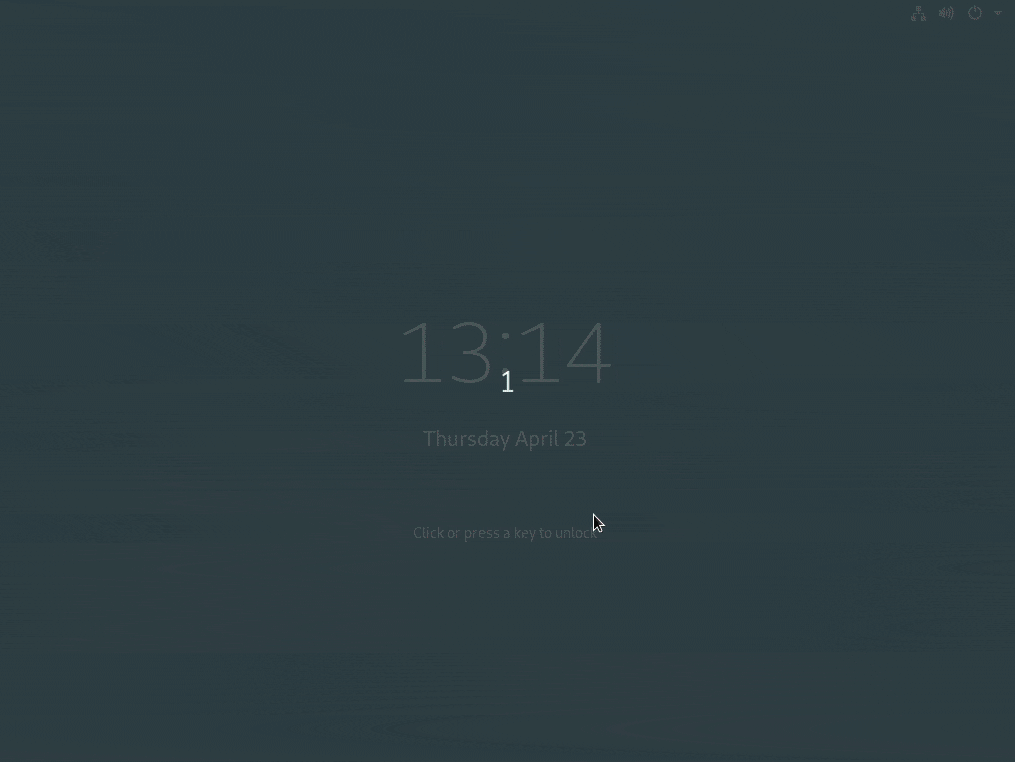 The lockscreen is completely something new with a focus on better and faster user experience.
Supports The New Extensions App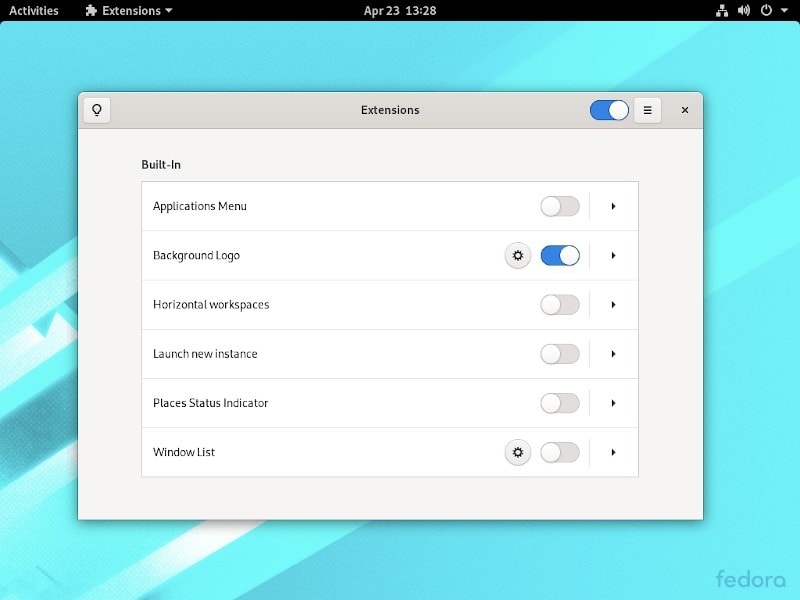 You no longer need to utilize the GNOME Tweaks tool to separately install/manage extensions. Fedora 32 features the new extension app which lets you manage GNOME extensions directly.
However, you won't find it pre-installed. You will have to look through the software center to get it installed or simply type in the following command:
sudo dnf install gnome-extensions-app
Revamped Settings Menu
As part of the new GNOME 3.36, you will find the Settings app to be re-organized and more useful than ever before. You can get more information about your system and access the options easily.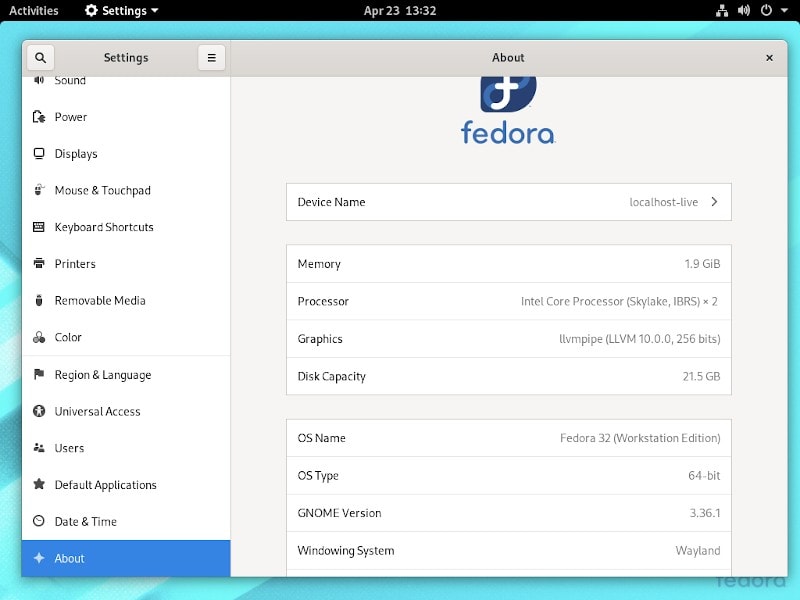 Notifications Area Redesign With Do Not Disturb Toggle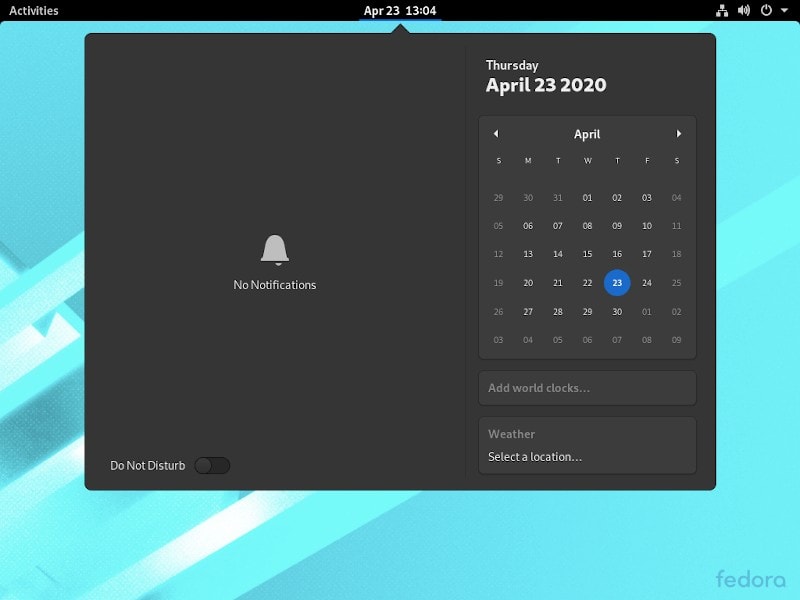 The best thing about GNOME 3.36 is the notification area or the calendar pop-over redesign. And, Fedora 32 has it nicely set up as well in addition to the Do Not Disturb mode toggle if needed.
Redesigned Clock App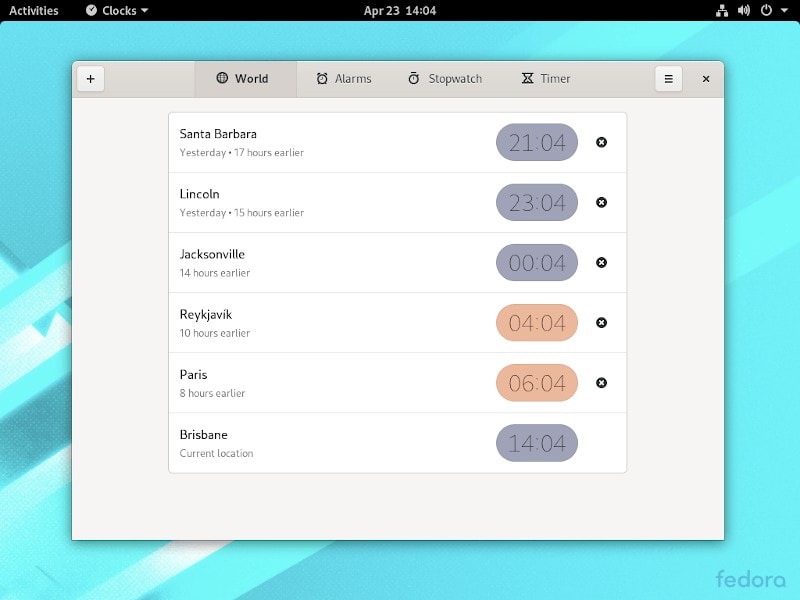 Fedora 32 also includes an overhaul to the design of the clock app. The latest design also fits well with smaller windows.
Package Updates
Fedora 32 release also updates a lot of important packages that include Ruby 2.7, Perl, and Python 3.8. It also features the latest version 10 of the GNU Compiler Collection (GCC).
Other Changes
In addition to the key highlights, there's a lot of things that have changed, improved, or fixed. You can take a detailed look at its changelog to know more about what has changed.
Upgrade Fedora 31 to Fedora 32
You can simply head to the software center to find the latest update available or head to the terminal to upgrade your system from Fedora 31 to Fedora 32.
If you need help with that, we have an article on how to upgrade a Fedora version to assist you.
Download Fedora 32
Now that Fedora 32 has finally landed. You can get started downloading it.
However, before you give it a try, I'd also suggest taking a look at the official list of know bugs for the current release.
In the official announcement, they mentioned the availability of both Fedora 32 workstation and the server along with other popular variants.
To get the Workstation and the Server edition, you have to visit the official download page for Fedora Workstation and Fedora Server (depending on what you want).
For other variants, click on the links below to head to their respective download pages:
Have you noticed any other new feature in Fedora 32? Feel free to leave a comment below.