Were you told that Linux is just for programmers? That is so wrong! It also has numerous great tools for digital artists, writers, and musicians.
You also get access to many essential applications on Linux, in case you want to use it as your daily driver for work.
We have covered numerous such tools here. This time, it's going to be slightly different. Instead of talking about creating new digital content, let's talk about consuming it.
You have probably heard of media servers? Basically, this software allows you to view your local or cloud media (music, videos, etc.) through an intuitive interface – sometimes involving dedicated gadgets. You can even use a media server to stream your content to other devices on your network. Sort of like your personal Netflix.
In fact, setting up a media server is one of the most common DIY Raspberry Pi projects.
In this article, we will talk about the best software available for Linux that you can use as a media player or media server – according to your requirements.
Some of these applications can also be used with Google's Chromecast and Amazon's Firestick.
✋
Non-FOSS Warning! Some of the applications mentioned here are not open source. They have been included in the context of Linux usage.
Best Media Server Software for Linux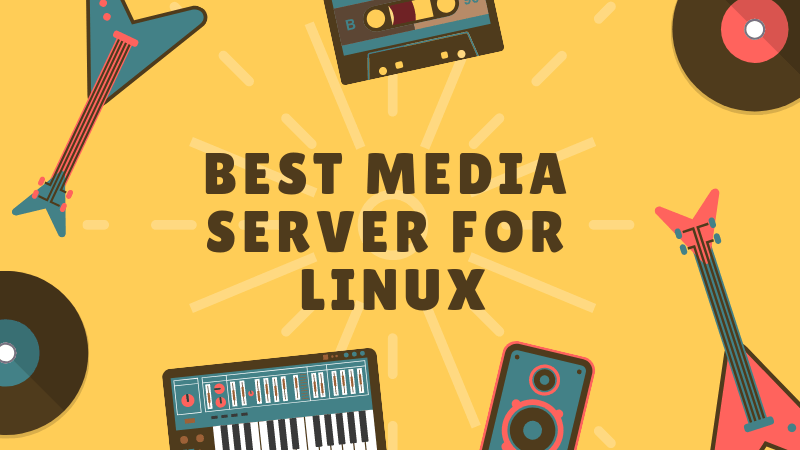 The Linux media server software mentioned is in no particular order of ranking.
I have tried to provide installation instructions for Ubuntu- and Debian-based distributions. It's not possible to list installation steps for all Linux distributions for all the media servers mentioned here. Please take no offense at that.
Note: We tend to highlight some media players along with the list of media server software.
1. Kodi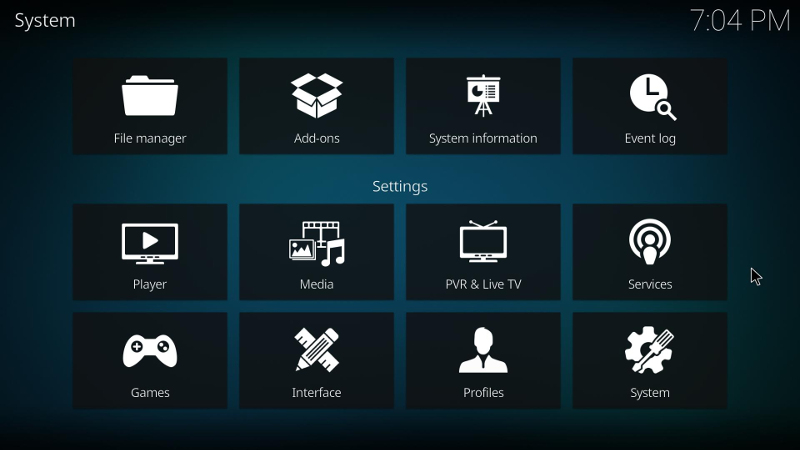 Kodi is one of the best media players that goes as a perfect combo with a media server software.
It is completely free and open-source software. An active community for discussions and support exists as well. The user interface for Kodi is beautiful. I didn't have the chance to use it in its early days – but in more recent versions, I was amazed to see such a good UI for a Linux application.
It has great playback support – so you can add content from any supported 3rd party media service or manually add ripped video files to watch.
How to install Kodi
Type the following commands into the terminal to install the latest version of Kodi on Ubuntu from its official PPA.
sudo add-apt-repository ppa:team-xbmc/ppa 
sudo apt-get update 
sudo apt-get install kodi
To know more about installing a development build or upgrading Kodi, refer to the official installation guide.
2. Plex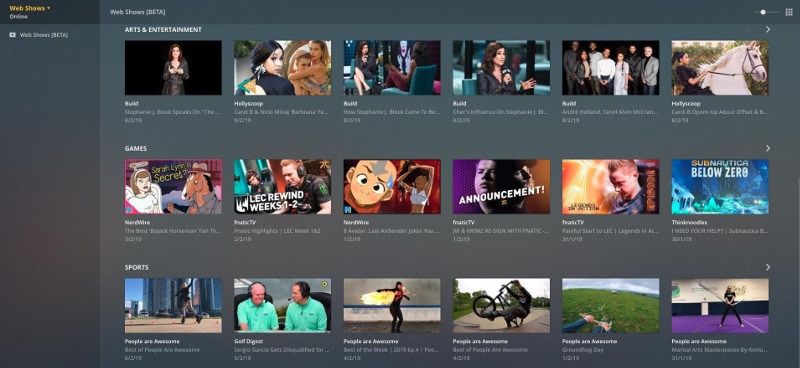 Plex is another impressive media player that can be used as media server software. It's a great alternative to Kodi and is mostly used to create an offline media collection that can be synced and watched across multiple devices.
Unlike Kodi, Plex is not open-source. It does offer a free account for its users. But it also offers premium pricing plans that allow you to unlock more features and have greater control over your media, while also being able to get detailed insights into who's using Plex and what they're using it for.
If you're an audiophile, you'll love how Plex integrates with the TIDAL music streaming service. You can also set up Live TV by adding it to your tuner.
How to install Plex
You can easily install Plex on Ubuntu by simply downloading the .deb file available on their official webpage and installing it directly (or using GDebi). They also have their desktop player available on Linux as a Snap.
3. Jellyfin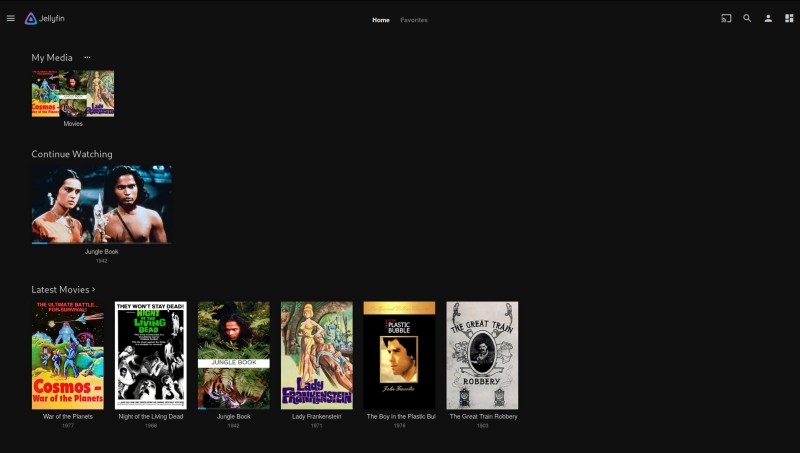 An open-source media server software with several features. Jellyfin is actually a fork of the Emby media server. It may be one of the best out there, available for 'free'.
It supports various Linux distributions, Windows, and macOS and offers a portable package.
How to install Jellyfin
Jellyfin provides detailed documentation on how to install it from the binary packages and images available for Linux, Docker, and more.
You will also find it easy to install it from their repository via the command line for Debian-based distributions. Check out their installation guide for more information.
4. LibreELEC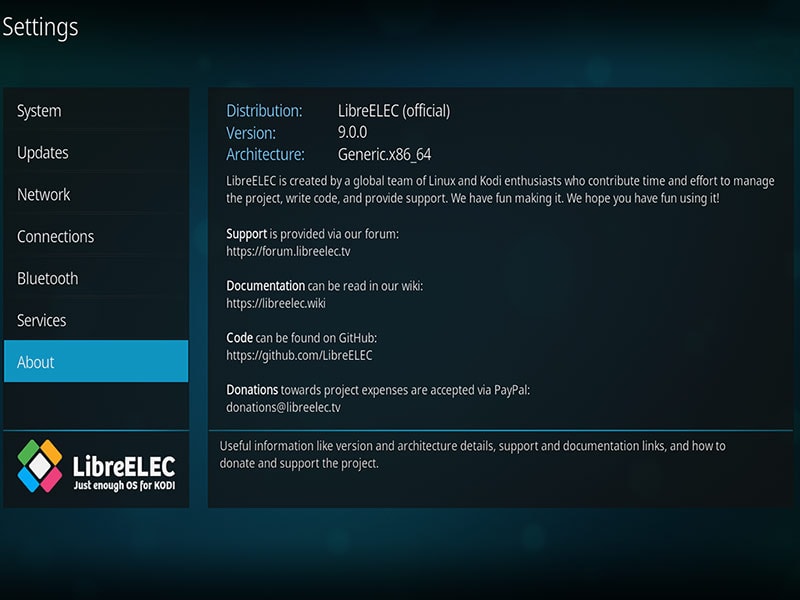 LibreELEC is an interesting media player based on Kodi. It also includes numerous features to pair it with a media server software like Emby or Plex.
Of course, being based on Kodi, it also has DRM support, so you can play protected contents.
LibreELEC also has special builds for single board computers like Raspberry Pi. You can install this special operating system on your Raspberry Pi and get a media center device ready in minutes.
How to install LibreELEC
You can download the installer from their official site. For detailed instructions on how to use it, please refer to the installation guide.
5. Emby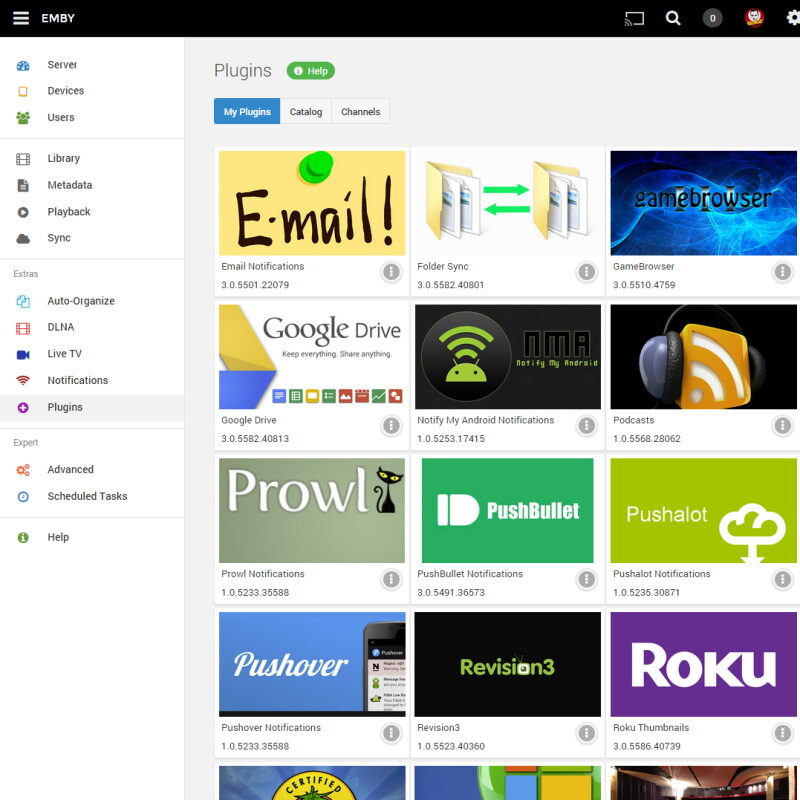 Emby is a popular proprietary media server that supports FreeBSD, Linux, macOS, and Windows.
You can get started for free, but to unlock all the features, including full support for Android, PS4, Xbox One, you need to purchase licenses for all your devices. There are also numerous functionalities like backup/restore and folder sync that you get with an Emby Premiere subscription.
How to install Emby
You can find deb packages for various architectures for Ubuntu Linux systems. It is also available in the Arch Linux repositories, and you can find instructions for Fedora, CentOS, Debian, and more on the official download page.
6. Gerbera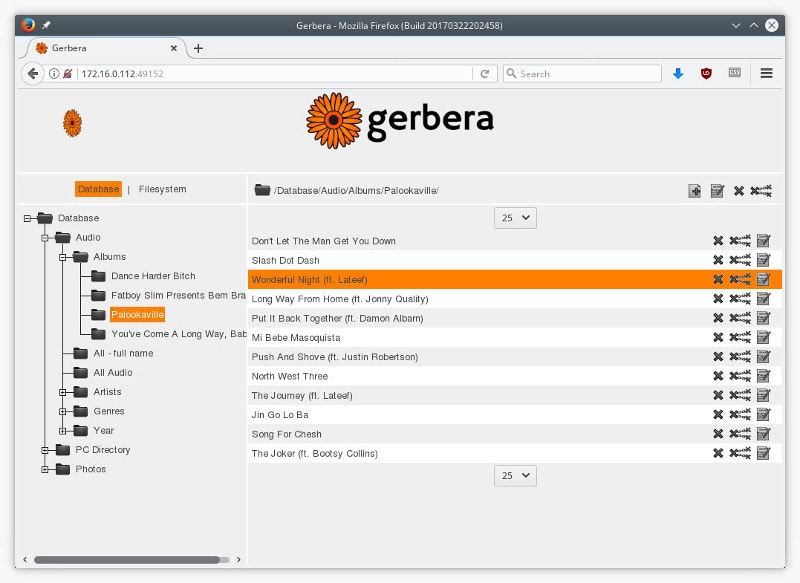 This simple implementation allows a media server to stream using your local network. It supports transcoding, enabling it to convert media into the format your device supports.
If you've been keeping up with the different media server options for a very long time, then you may recognize this as a rebranded (and improved) version of MediaTomb. Even though it's not a popular choice among Linux users, it can still be used when others fail or if you prefer a straightforward and basic media server.
How to install Gerbera
Type the following command into the terminal to install it on any Ubuntu-based distro:
curl -fsSL https://gerbera.jfrog.io/artifactory/api/gpg/key/public | sudo apt-key add - sudo apt-add-repository https://gerbera.jfrog.io/artifactory/debian
For other Linux distributions, refer to the documentation.
7. OSMC (Open Source Media Center)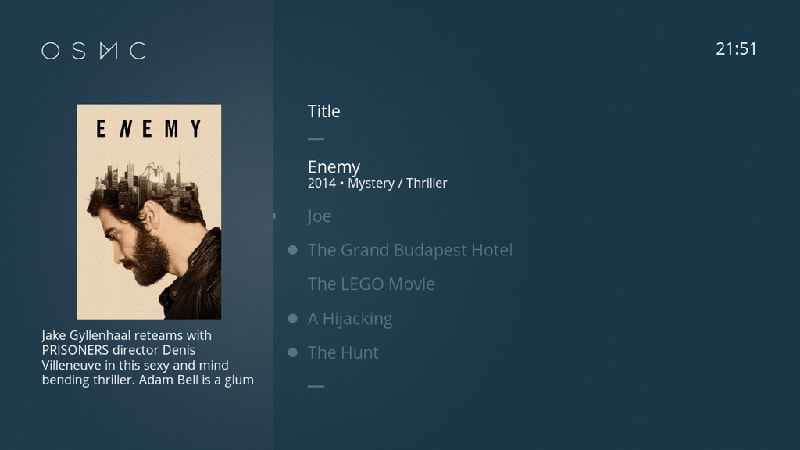 This is an elegant-looking media player, originally based on the Kodi media center. I was quite impressed with the user interface. It's simple and robust, and is a free and open-source solution. In a nutshell, it has all the essential features you would expect in a media server.
You can also opt-in to purchase OSMC's flagship device, Vero 4K+. It will play just about anything up to 4K standards with HD audio. In addition, OSMC supports Raspberry Pi builds and the 1st-gen Apple TV.
How to install OSMC
If your device is compatible, you can just select your operating system, download the device installer from the official download page and create a bootable image to install.
8. Universal Media Server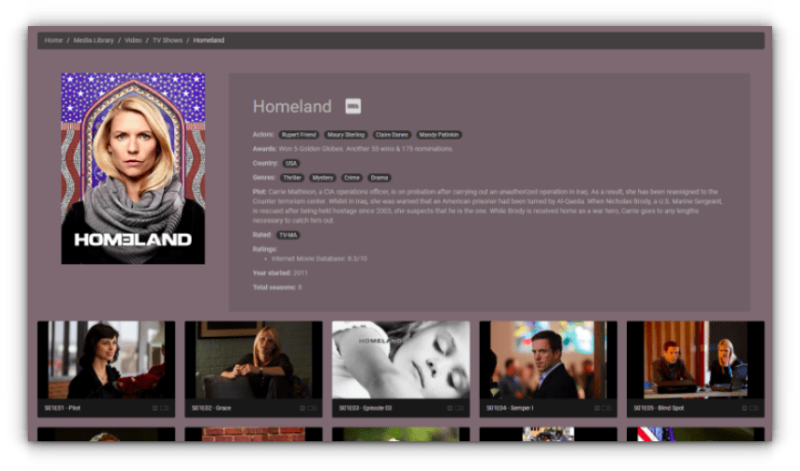 Yet another simple addition to this list. Universal Media Server does not offer any fancy features but just helps you transcode/stream video and audio without needing many configurations.
It supports Xbox 360, PS3, and just about any other DLNA-capable device.
How to install Universal Media Center
You can find all the packages listed on FossHub, but you should check the official forum to learn more about how to install the package you download.
9. Red5 Media Server
A free and open-source media server tailored for enterprise usage. You can use it for livestreaming solutions, whether for entertainment or just video conferencing.
They also offer paid licensing options for mobiles and high scalability.
How to install Red5
Although it's not the quickest installation method, follow the installation guide on GitHub to get started with the server without needing to tinker around.
10. Serviio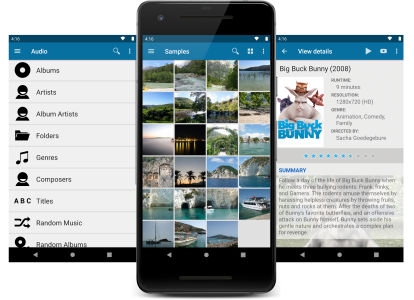 Serviio is an interesting free media server. Note that it is not an open-source solution, but supports Linux.
It offers all the essential features and provides a separate pro edition to access more options with the media server.
The Android app is restricted to pro users. But, you can easily stream local/online content with transcoding support for free.
How to install Serviio
A tar package is available for Linux. It also recommends Linux users install FFmpeg as a prerequisite. So, it is best to follow the official instructions in the provided guide online.
Wrapping Up
Each media server program listed here has its advantages—you should pick some up and see which one suits your requirements.
Did we miss one of your favorite media server tools? Please let us know about it in the comments below!