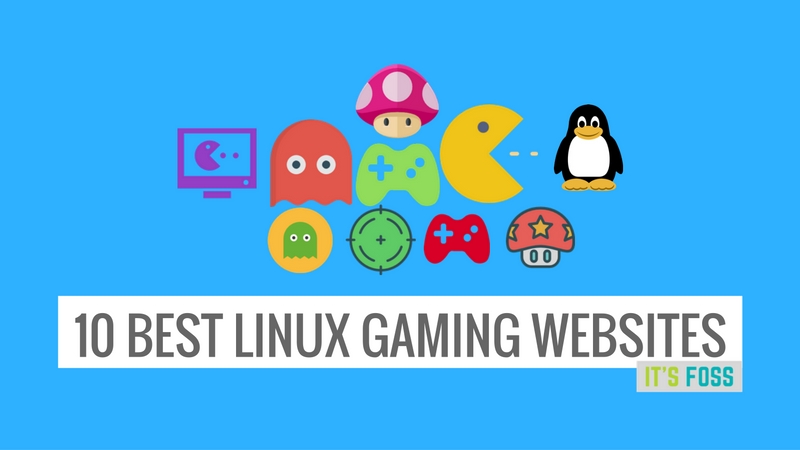 Gaming on Linux is getting traction. We also covered a couple of gaming-centric lists such as the best free linux games, and best linux games on steam.
A few readers asked about how can they be updated about the latest happenings in the world of Linux games.
Even though we'll try to cover more content for Linux games but our focus isn't primarily "gaming on Linux".
So, in this article, we share with you the best Linux gaming websites we could dig up, in the world of Linux gaming:
Best Linux gaming websites
1. Gaming On Linux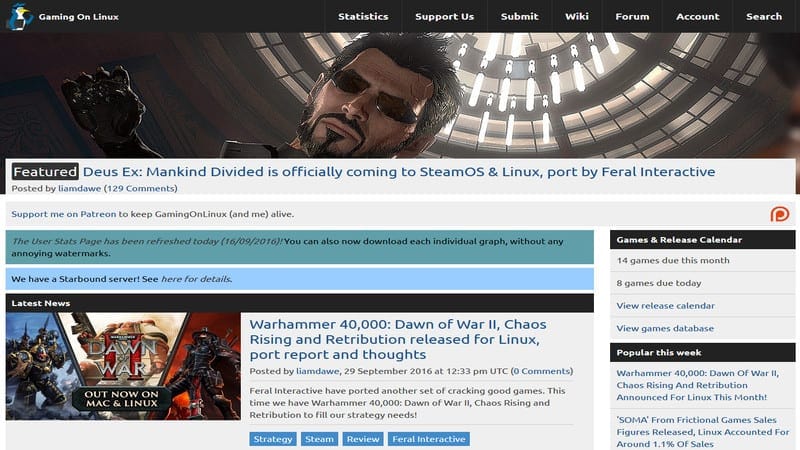 This site easily makes it to the top of our list because of its sheer amount of regular updates and efforts to support the Linux gaming world. Run by Liam Dawe, Gaming on Linux is a very active portal which will keep you updated about the latest news of upcoming games, reviews and more.
2. Boiling Steam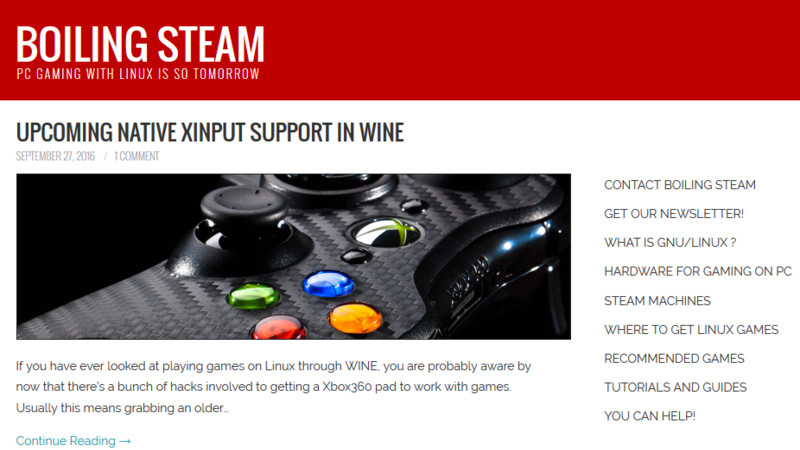 "PC Gaming With Linux Is So Tomorrow" is their notable caption, which reveals their immense enthusiasm in the Linux Gaming Community!
Though not affiliated in any way with Valve Software's Steam platform, Boiling Steam focuses on covering the world of PC Linux Gaming and the related Steam Machines launched since November 2015.
Ekianjo is the owner of BoilingSteam who is a long time Linux user both on the desktop or mobile devices. It is worth noting that the owner focuses gaming mostly on Linux, and tries to avoid Windows as much as possible.
The website isn't much active as before – but you can take a look.
3. Linux Game Consortium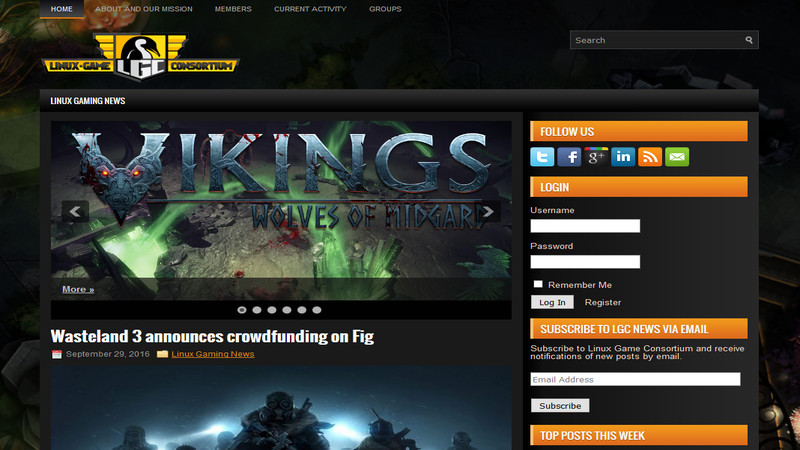 Linux Game Consortium aims to maintain the foundation of the Linux community and Linux gamers by keeping you up to date with the latest content available. They encourage providing various news and information posts, Twitter comments/postings, social media content and more.
It is good to know that they boldly focus on disproving the statement: "Linux gaming is not widely supported outside of the community" without hesitation. Linux Game Consortium looks toward encouraging not only existing Linux gamers but also new ones who have just ventured into the world of Linux gaming.
4. LinuxGameCast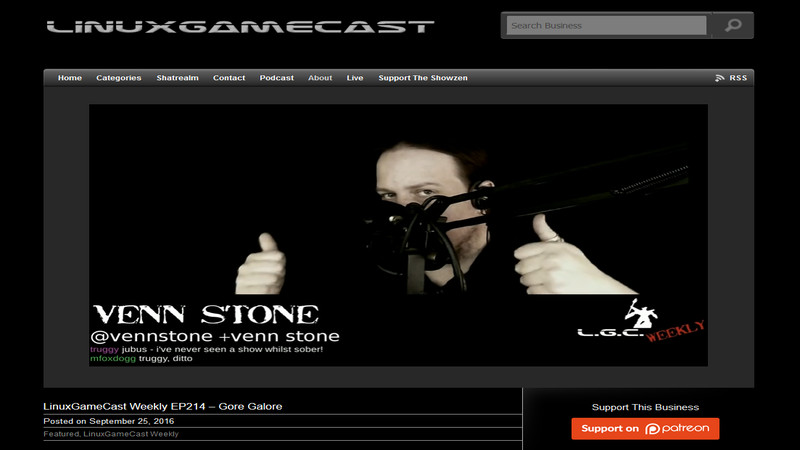 This website though focused on Linux gaming, particularly belongs to the game webcasting genre which is pretty much exciting to see for every Linux gaming fan! LinuxGameCast aims to provide quality Linux game capture, news, reviews and more.
They are very welcoming towards viewers, Linux game developers and knowing about fresh Linux game news from fans! BTW, they sure have a hilarious way of announcing gaming news! You can check out one of their recent videos here:
They play their Linux games on Ubuntu, Fedora, and Kubuntu (it may not be the case always!). By the way, if you like gaming webcasts, you should know that you can also follow their work on Twitch.
5. GamersOnLinux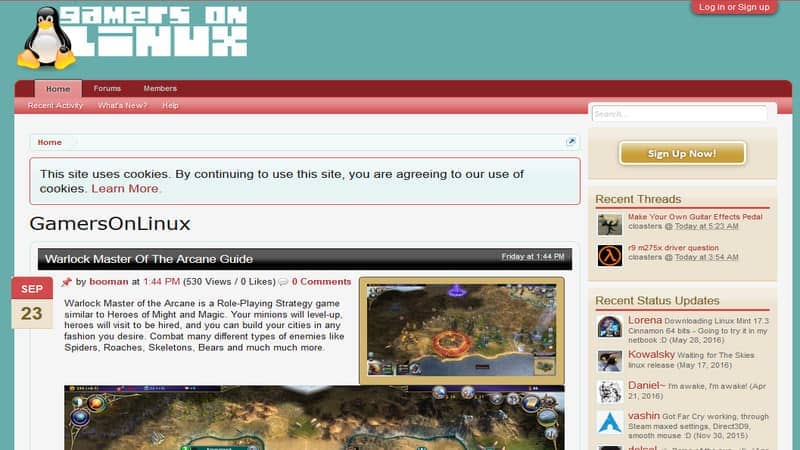 GamersOnLinux is another amazing website on Linux gaming particularly because of their efforts to contribute to the world of Linux gaming.
Their forum, in particular, was very active back in the days but you can still find some important information on their forums.
6. RootGamer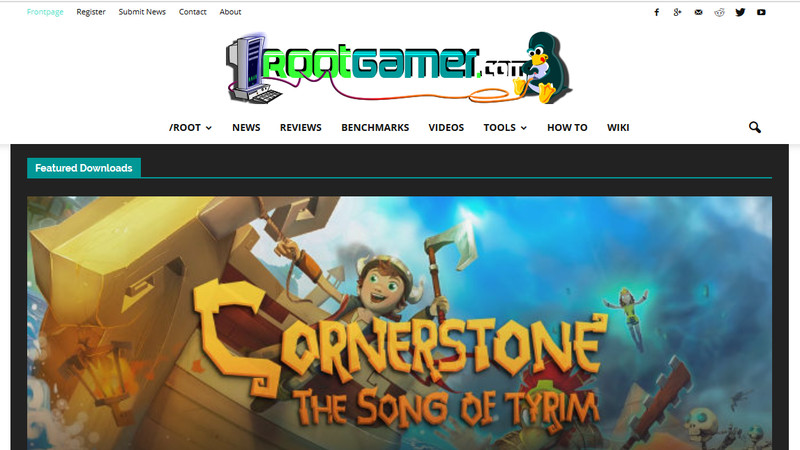 Note: No longer posts new content!
The word "root" clearly shows the focus on the Linux platform and how serious they are about Linux as a gaming platform! RootGamer is a Linux-gaming website that aims to create awareness of the fast growing community of Linux gamers.
It is worth noting that even though you can access their website – you may not find latest content available, feel free to take a look at it!
Created by Linux users, RootGamer.com was launched in 2012 because of their strong belief in the potential of Linux as a gaming platform.
7. Play Deb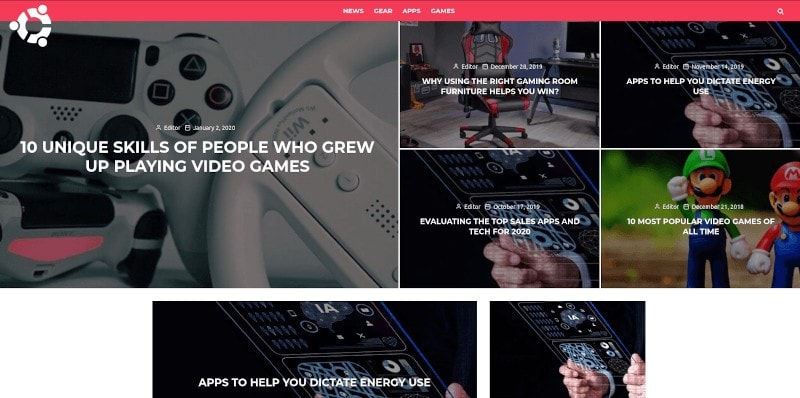 Note: No longer provides relevant content!
PlayDeb was particularly targeted to Ubuntu gamers, which is an unofficial project with the goal of providing the latest open source and freeware games for the current Ubuntu Linux release, in a user-friendly way.
However, it has been inactive for a long time and the site has been redesigned with little to no content.
8. PenguSpy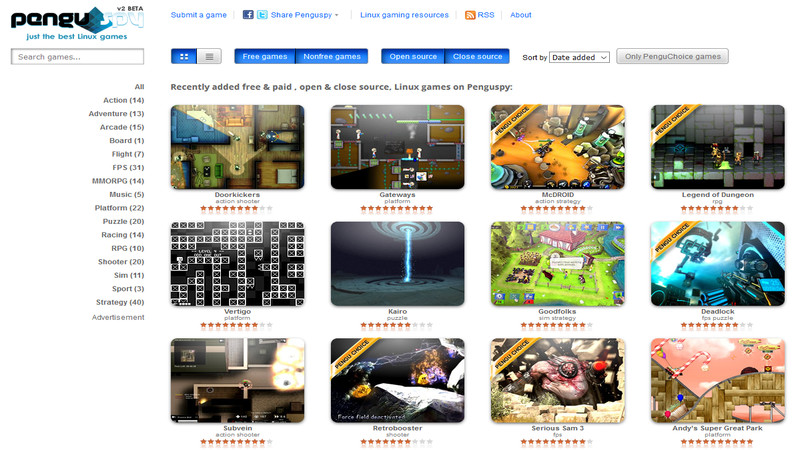 The creator of PenguSpy, Kostas Mavropalias takes Linux gaming very seriously after abandoning the Windows Operating System. Kostas loves Linux as much as Linux games. Being a professional designer & developer, the owner decided to create Penguspy as a contribution to the Linux world.
The goal of this project was to raise awareness of Linux as a gaming platform.
While this may not be actively maintained, you can find an interesting list of games that you can still explore.
9. SteamDB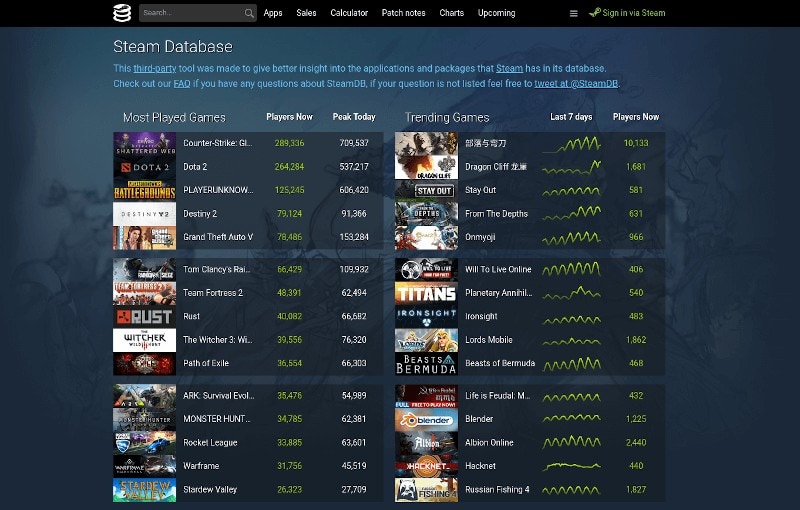 Though not an actual Linux gaming website, in particular, this regularly updated page can definitely not be ignored if you want to stay updated about news on Steam games.
You can know about the lowest price for a game that was on sale, get insights on the game and also know if the game supports Steam Play or not.
In other words, get all the necessary information regarding Steam games using SteamDB.
10. ProtonDB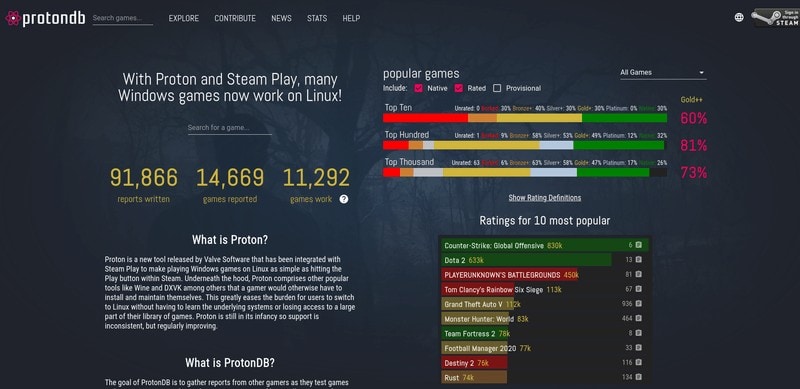 Even though you can try many Windows games (on Steam) using Proton or Steam Play on Linux — not everything works as expected.
So, if you want to know what works on Linux and what doesn't, you might want to check ProtonDB. The users who test the games on their Linux system often report their experience here and you'll find plenty of data to know about some of your favorite games originally supported on Windows.
Of course, you can also contribute your test data to help fellow Linux gamers.
Add your favorites to the list of best Linux gaming websites?
If you know about more such amazing sites on Linux gaming, feel free to enlist them via comments. We will be happy to know your favorite Linux gaming websites.