Brief: Ubuntu 18.10 has been released. Take a look at the new features in Ubuntu 18.10 Cosmic Cuttlefish.
Ubuntu 18.10 codenamed Cosmic Cuttlefish is releasing today. It's time to take a look at what's coming to this new release.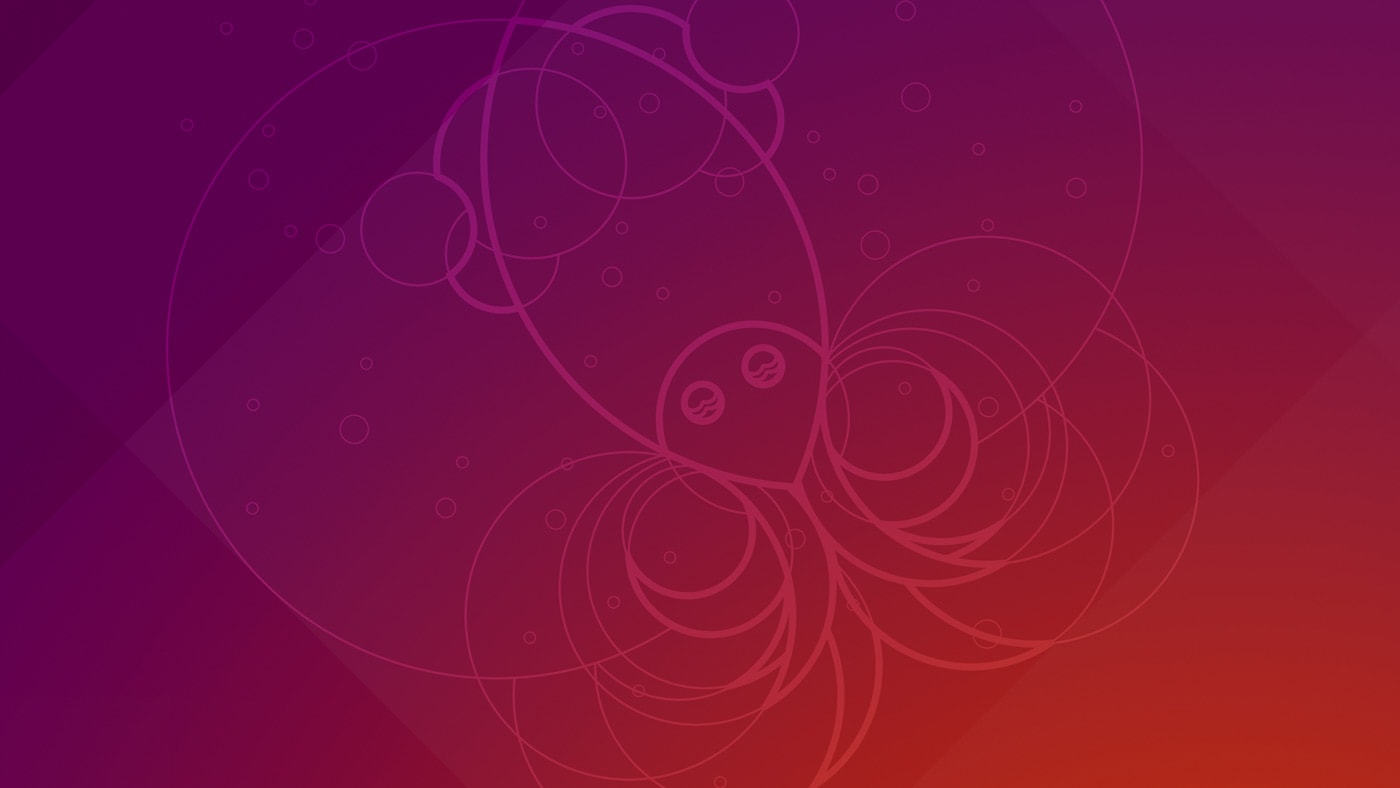 Trivia: Ubuntu codenames are in incremental alphabetical order, we now have Cosmic Cuttlefish after Ubuntu 18.04 Bionic Beaver. These codenames are composed of an adjective and an animal, both starting with the same letter.
New Features in Ubuntu 18.10
Before you read this list of new features in Ubuntu 18.10, you may want to check out the major changes in this release. Watch this video from our YouTube channel:
1. GNOME 3.30
GNOME 3.30 was released in September'18. Ubuntu 18.10 will have this new GNOME version. Most of the visual and under the hood changes in GNOME 3.30 will be seen in Ubuntu 18.10 as well.
2. New default theme and icons
Ubuntu 18.04 was supposed to have a new look with the community developed Communitheme. This theme could not be completed in time for the 18.04 release. Ubuntu 18.10 has the Yaru Community theme installed by default, giving it a ravishing fresh look.
3. Better battery life for laptops

Taking cue from Fedora 28, Canonical (Ubuntu's parent company) is also working to improve battery life for laptops. Linux kernel has options to switch HDD controllers, USB controllers and other such devices to a low power state when not in use. This lowers the overall power consumption and thus improves the battery life.
However, doing this automatically causes problem and this is why Ubuntu didn't have this behavior enabled in the past. Ubuntu development team is further exploring these options to see what could be done to improve battery life without impacting the stability of the system.
4. Support for fingerprint scanner
Ubuntu 18.10 will have support for fingerprint scanner. This means if your computer has a fingerprint scanner, you would be able to unlock your Ubuntu system with fingerprint.
5. Startup time boost and XDG Portals support for Snap applications
Continuing its focus on Snap packages, Canonical is bringing some useful improvements to it. Snap applications will take less time to start. With XDG portal, you should be able to install Snap in a few clicks from the Snapcraft Store website.
6. Linux Kernel 4.18
Ubuntu 18.10 has Linux Kernel 4.18. This Kernel version has some improvements for AMD and Nvidia GPU, USB Type-C and Thunderbolt, and performance optimizations in CPUfreq among several other features.
7. 32-Bit support diminishing from flavors
The default Ubuntu GNOME has stopped providing 32-bit ISO since Ubuntu 17.10 release. Some other Ubuntu flavors like Ubuntu MATE, Kubuntu etc still provided 32-bit iso download till 18.04 release.
But it seems to be changing now. Ubuntu MATE has announced that there will be no 32-bit image for Ubuntu MATE 18.10. Ubuntu Budgie and Kubuntu have also announced that they are dropping 32-bit release.
Existing 32-bit users will still get support till 2023.
8. Faster installation and boot with new compression algorithms
Working with new compression algorithms like LZ4 and ztsd, Ubuntu 18.10 is supposed to have around 10% faster boot. The installation will be slightly faster as well. Which is definitely a good news for all Ubuntu users.
9. Miscellaneous other changes in Ubuntu 18.10
Some other changes in the upcoming Ubuntu 18.10 are as follows:
UI and UX improvements to GNOME Software (possibility)
DLNA support for connecting Ubuntu with DLNA supported Smart TVs, tablets and other devices
A new and improved installer (less likely to be completed before 18.10 release)
Ubuntu Software removes dependencies while uninstalling software
Ubuntu Software will show a green verified tick for Snap applications developed by the owner of the brand. The same can be found on the recently redesigned Snap store website.
[irp posts="27132″ name="New Features elementary OS 5.0 Juno!"]
Bummer! No Android integration
It was being predicated that Ubuntu 18.10 GNOME might also have Android integration. With this feature, you could connect your Android smartphone with Ubuntu and transfer file wirelessly, see Android notification etc. This would have been achieved by enabling GSConnect by default in 18.10.
Unfortunately, this feature is not ready for Ubuntu 18.10 release. Let's see if Ubuntu 19.04 will have it.
Upgrade to Ubuntu 18.10 from Ubuntu 18.04
I wouldn't advise upgrading to Ubuntu 18.10 from 18.04. This is because 18.10 is supported for nine months only and you will need to upgrade again after nine months. 18.04 on the other hand is supported till the year 2023.
But if you like living on the edge, you can upgrade from existing Ubuntu 18.04 install to Ubuntu 18.10.
Here is what you need to do to upgrade Ubuntu version.
Go to Software & Updates:

In here, make sure that the "Notify me of a new Ubuntu version" is set to "For any new version":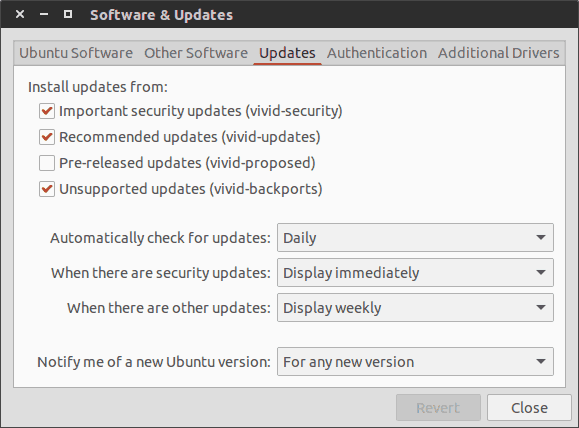 If you run the update manager now, you should be notified that Ubuntu 18.10 is available. Hitting on the upgrade will download the necessary files and upgrade your Ubuntu 18.04 to 18.10. Your home directory remains as it is but it is always better to make a backup.
Download Ubuntu 18.10

You can download Ubuntu 18.10 Daily Builds for now. This ISO is as good as the final stable release it self.
Otherwise, you can look for the Ubuntu 18.10 ISO on Ubuntu's website. Ubuntu 18.10 is releasing today and it should be available soon.

What else?
This is pretty much all the major new changes in Ubuntu 18.10 Cosmic Cuttlefish. What features are you looking forward to in Ubuntu 18.10?