Brief: Fedora 28 has been released. Take a look at the new features of Fedora 28.
Fedora Linux has just released its latest stable release version 28. The new release brings battery improvement on laptops, slightly different initial setup and a possible secure Thunderbolt 3 support among other things.
New Features in Fedora 28
I made a video showcasing some of the new features of Fedora 28. You can watch the video for a quick overview.
Subscribe to YouTube Channel for more Ubuntu Videos
1. Improved battery life on laptops
No more manual tweaks! Fedora 28 will deploy several tweaks on its own to provide improved battery life. As explained in a talk at FOSDEM 2018, Fedora 28 will have the following power management tweaks:
Enabling auto-suspend for Intel HDA codecs saves around 0.4 W
Enabling SATA ALPM by default saves up to 1.5 W
Enabling i915 Panel Self Refresh by default saves around 0.5 W
With these tweaks in place, some laptop models will see up to 30% of battery life improvements.
While 'power users' can do these tweaks manually and achieve the same result, the idea is to provide an out of the box experience to every Fedora user. Indeed a good thinking there.
2. Reduced Initial Setup Redundancy
To make Fedora more beginner friendly, Fedora 28 Workstation will have fewer 'questions' to answer at the install time. There will be no root password anymore and the user password itself will be sufficient for the root actions, same as Ubuntu.
There will be some more code changes to reduce the redundancy between Anaconda installer and gnome-initial-setup.
[irp posts="27132″ name="What's coming to elementary OS 5.0 Juno!"]
3. Third-Party Repositories
By default, Fedora only provides free and open source software. Keeping user's comfort in mind, Fedora 28 now has the option of third-party repositories. Enabling the third party repository will give you access to popular applications like Google Chrome, PyCharm, NVIDIA Graphics drivers and Steam gaming client.

4. GNOME 3.28
Fedora 28 will also feature the latest version of GNOME desktop environment, GNOME 3.28. GNOME 3.28 has some improvements to the Calendar, Contacts and Clock apps. The default Cantarell font has been updated as well. Default video and music players of GNOME now support more media formats.
A new Usage application has been introduced in GNOME 3.28 for examining CPU and memory consumption.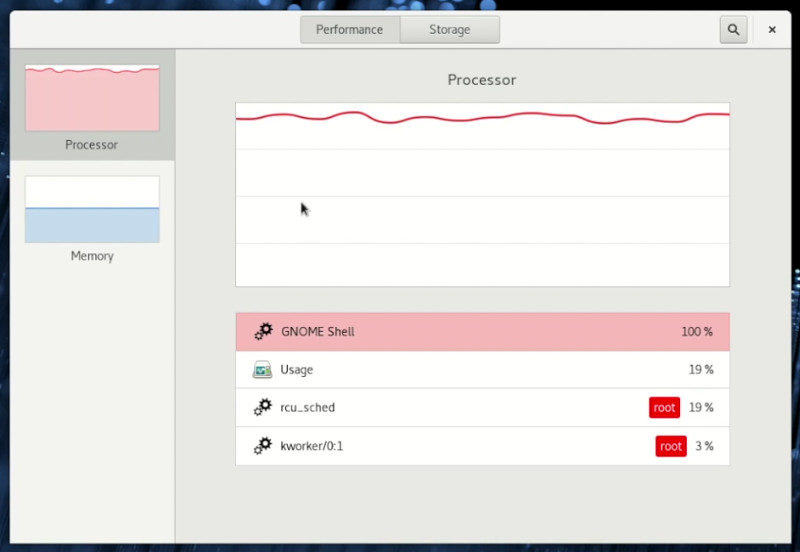 You can find the new features in GNOME 3.28 on its official website.
5. New supplemental wallpapers
This is only for hardcore Fedora fans. As usual Fedora 28 will also have a new set of wallpapers.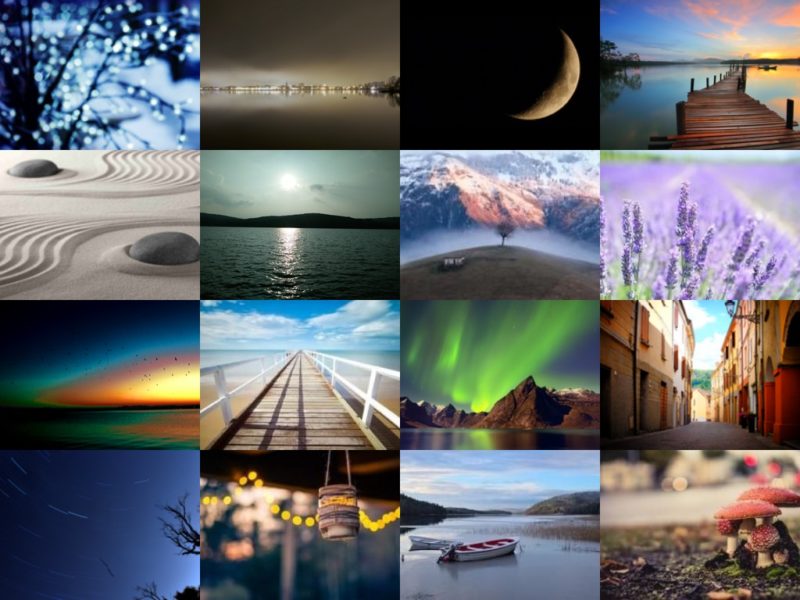 You can download these wallpapers from the link below:
6. Improved VirtualBox support
Fedora 28 will see the addition of guest-drivers to the Fedora kernel package, packaging the userspace-tools (VirtualBox Guest Additions) and adding the VirtualBox Guest Additions package to the default package list for the Workstation product.
This means using Fedora in VirtualBox will have a better experience.
7. Thunderbolt support
Fedora 28 has support for secure Thunderbolt. It comes with the boltd daemon for securely connecting Thunderbolt devices and GNOME shell changes to support Thunderbolt devices.
If a user with admin access uses a Thunderbolt device, it will be registered and the future connections will be automatically authorized for the said device and the user.
8. Other notable changes in Fedora 28
Users can type either emoji annotation or Unicode names on the same dialog
GNOME Photos replaces Shotwell as the default image viewer
Improvements on the Anaconda installer
Ruby 2.5
GCC 8
Django 2.0
Erlang 20
GHC 8.2
Golang 1.10
You can have a look at other proposed features in Fedora 28 here.
[irp posts="28556″ name="How to Upgrade From Fedora 27 to Fedora 28″]
Download Fedora 28
Fedora 28 is available to download now. It is available in various formats mainly Fedora Workstation for desktops, Fedora Server for servers and Fedora Atomic for containers.
As a desktop user, you should get Fedora Workstation.
Download Fedora 28 Workstation
If you do not like the default GNOME desktop, you can go for a Fedora Spin and get it with XFCE, KDE, LXQT, MATE, LXDE etc. The choice is all yours.
If you are using Fedora 27, you should be given the option to upgrade to Fedora 28 soon. Just keep your system updated.
What else?
Fedora releases a new version every six months and typically a release is supported for thirteen months. This means that once you install or upgrade to Fedora 28, you can continue using for next one year before doing an upgrade to a newer version.
If you use Fedora, what Fedora 28 features you liked the most here? Are you planning to upgrade soon?