When it comes to computers preloaded with Linux, it's Ubuntu that gets the biggest piece of pie. From Dell to System76, from ZaReason to Logic Supply, everyone has Ubuntu (with Unity).
It doesn't mean that are not other options. You can buy Ubuntu Mate preloaded system from Entroware. Linux Mint has got its own branded Mintbox series.
KDE, one of the best Linux desktop environment, had nothing so far.
But this is going to change soon. KDE users will be soon able to buy KDE branded laptops and man it looks beautiful, as beautiful as KDE Plasma itself.
[irp posts ="12889″]
Meet KDE Slimbook, made with KDE, for KDE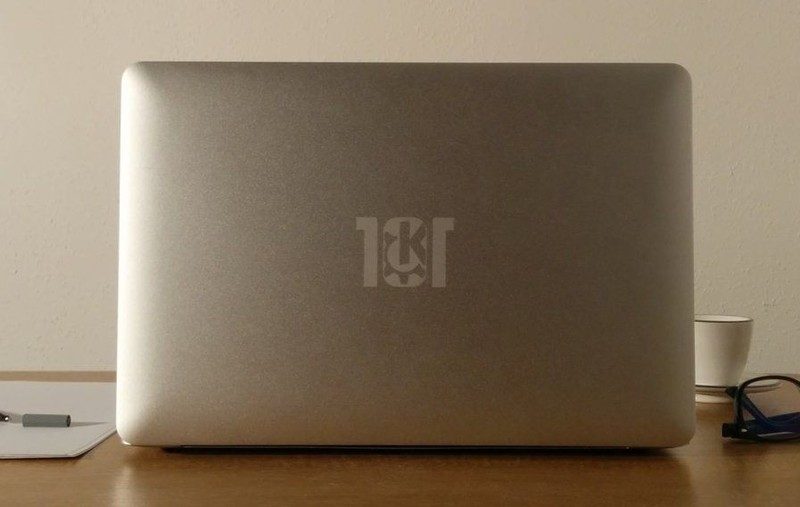 Spanish company Slimbook has just announced a new range of KDE powered laptop called The KDE Slimbook. It will be running KDE Neon which means 100% fresh KDE experience.
If you never heard of Slimbook before, don't despair. I didn't too. Looking deeper into it, I found that their Slimbook series (thin, MacBook Air like laptops) already runs on Linux and provides options like Ubuntu, Fedora, OpenSUSE and Antergos. KDE is an addition to this series but it comes with full support from KDE community.
In fact, KDE Slimbook has been tested by KDE devs itself. Slimbook approached KDE with their idea of KDE laptops and KDE didn't lose time in putting its designers and developers on this project.
"when the Spanish laptop retailer Slimbook approached KDE with the idea to offer KDE-branded laptops that come pre-installed with Plasma and KDE Applications. We were excited about the idea, and put our designers and developers to the task of creating a branding for such a device and making sure that KDE neon runs without any hardware-related issues on it."
And thus born KDE Slimbook, to provide you a seamless KDE experience without any hardware issue.
[clickToTweet tweet="Meet KDE Slimbook. A #Linux laptop by and for the #KDE Community." quote="Meet KDE Slimbook. A laptop by and for the KDE Community." theme="style3″]
KDE Slimbook specification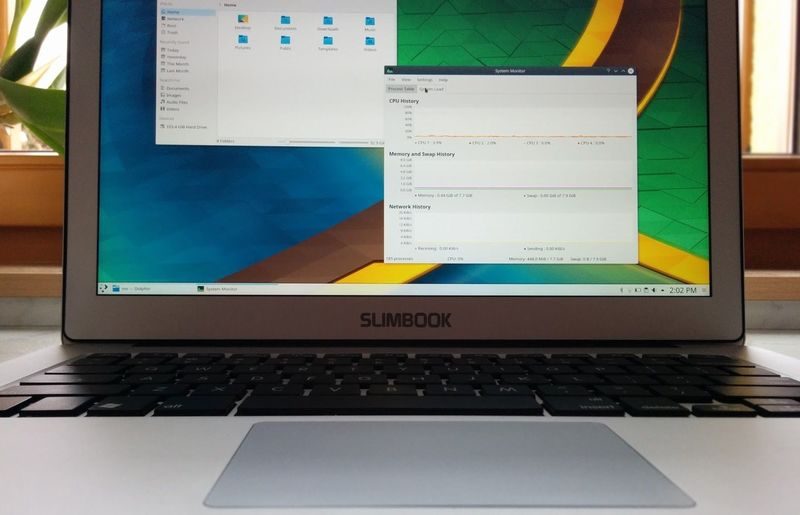 There are two models available for now, KDE Slimbook i5 and KDE Slimbook i7. No prizes for guessing that the difference between the two is Core i5 and Core i7 processor.
Both models have 13.1 inches Full HD (1920*1080p) LED display. Since it's an ultrabook series, it weighs only 1.36kg. Which also mean that it doesn't come cheap.
Specification for both KDE Slimbook i5 and i7 are the same except for the processor (and the price):
Intel i5-6200U, 2.3GHz, Turbo Boost 2.8GHz, 2 Core 4 Threads, 3M Cache (for KDE Slimbook i5)
Intel i7-6500U, 2.5GHz, Turbo Boost 3.1GHz, 2 Core 4 Threads, 4M Cache (for KDE Slimbook i7)
Intel Graphics HD 520
4GB, 8GB or 16GB DDR3 RAM
120GB or 250GB or 500GB SSD
Screen 13.3″ Full HD 1920x1080px LED
Keyboard LED back-lighting
Bluetooth 4.0
Wireless: Intel Dual Band: 3160 or 7265 N or 7265 AC
2 USB 3.0 ports
Only mini HDMI port
SD card reader
6800mAH high lithium battery
1.36 kg
Price for KDE Slimbook i5 starts from €729 whereas i7 version starts at €849. Prices will go up if you try to upgrade the RAM and SSD.
More information on KDE Slimbook can be found on its website:
Getting KDE Slimbook
KDE Slimbook is available for pre-order at present but the shipping won't start before mid-March this year. if interested, you can place your order on the page below:
What do you think of KDE Slimbook?
In my opinion, this is what we need more and more in Linux world. A good collaboration between the software providers and hardware vendors. This will give the end user an out of the box, no trouble, seamless Linux experience.
What do you think? Will you tend to buy such Linux laptops over the regular ones available on the market?