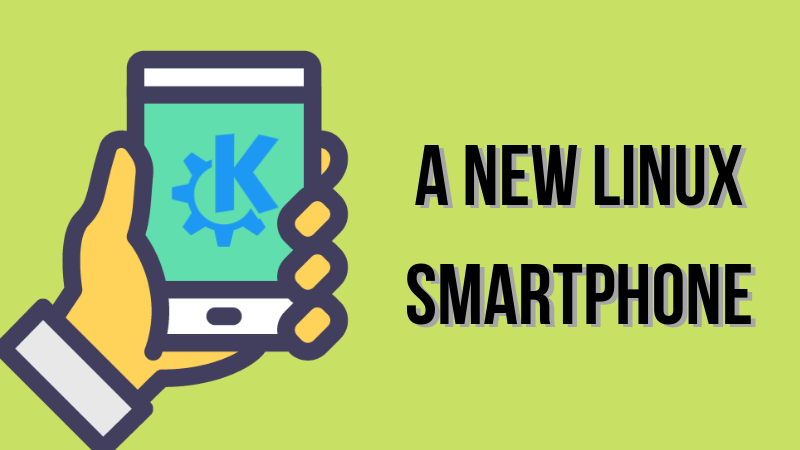 It's a confirmed news that Pine64 is considering a budget Linux smartphone running KDE Plasma.
Pine64 is a hardware vendor famous for its Linux-based Single Board Computers like Pine A64. These ARM boards are inexpensive and cost only $15-$20.
Pine64 also has an $89 Linux laptop called Pinebook. This laptop actually runs the Pine A64 underneath it.
Pine64 works with a few Linux distributions to provide a smooth running operating system for Pinebook. KDE Neon is one of those Linux distributions and it seems that this partnership will have some new and exciting ventures in future.
It's FOSS is the official media partner of Open Source Summit, Europe edition. I am in Edinburgh these days to cover this event and this is where I met Jonathan Riddell at the KDE booth.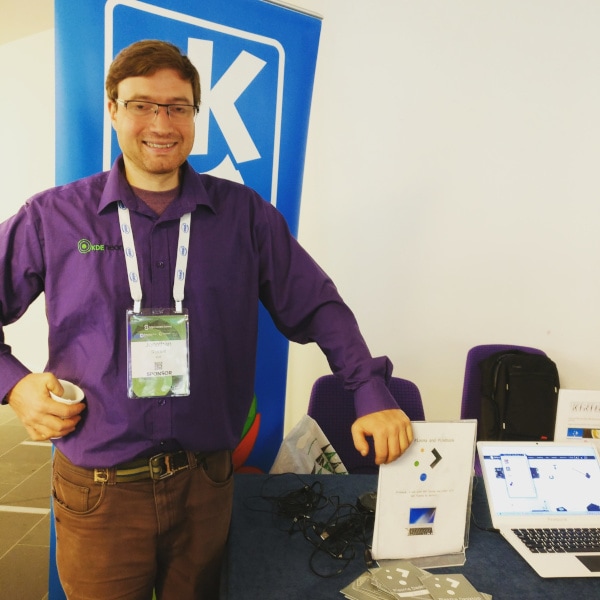 Jonathan Riddell created KDE Neon a few years back when he wasn't satisfied with the way Kubuntu was progressing with KDE.
KDE booth was displaying KDE Neon running on the high-end Slimbook and low-end Pinebook. When I asked why they don't have a Librem5 smartphone running KDE Plasma, Riddell told me that Librem is more with GNOME than KDE.
And this is where he revealed that people from Pine64 have expressed their interest in creating inexpensive Linux-based tablets and smartphones that run KDE Plasma.
I contacted Pine64 team and TL Lim, founder of Pine64, confirmed the plans for a Linux-based smartphone and tablet. These devices are called PinePhone and PineTab.
PinePhone: Linux-based budget smartphone
Lime revealed some information about PinePhone development.
The first PinePhone developer kit will be given to selected developers for free on November 1. This is a combo kit of PINE A64 baseboard + SOPine module + 7″ Touch Screen Display + Camera + Wifi/BT + Playbox enclosure + Lithium-Ion battery case + LTE cat 4 USB dongle.
This combo kits will allow developers to jump starts PinePhone development. The PINE A64 platform already has mainline Linux OS build thanks to PINE64 community and support KDE neon.
The PinePhone all-in-one developer board with 5.45″ 1440×720 panel will be released before FOSDEM and targets to demo at FOSDEM.
The actual phone design has already started but will not be finalized until Q2, 2019 after getting inputs from developer board and also pending on open software progress.
Lim said that they are using this three steps approach to avoid other Linux Phone misstep failures. The PinePhone separate out SoC and LTE module due to mainline binary blobs and GPL concern.
The targets price should be in $100+ range for 2GB RAM and 16GB storage configuration.
What do you think of PinePhone?
If you have doubts that KDE, a desktop environment, will be able to run on mobile devices, I should let you know that KDE also has its mobile version called Plasma Mobile.
Pine64 has already created a budget laptop called Pinebook. Creating a Linux-based tablet running on ARM-board should not be a difficult task for them. In fact, PineTab will be released before PinePhone.
I completely understand that creating a working Linux-based smartphone is altogether a different thing. I have used the Ubuntu Phone in the past and the experience was below par.
Would you buy the PinePhone or PineTab when those are released? Is it really a good idea to go for a Linux smartphone? Do share your views.