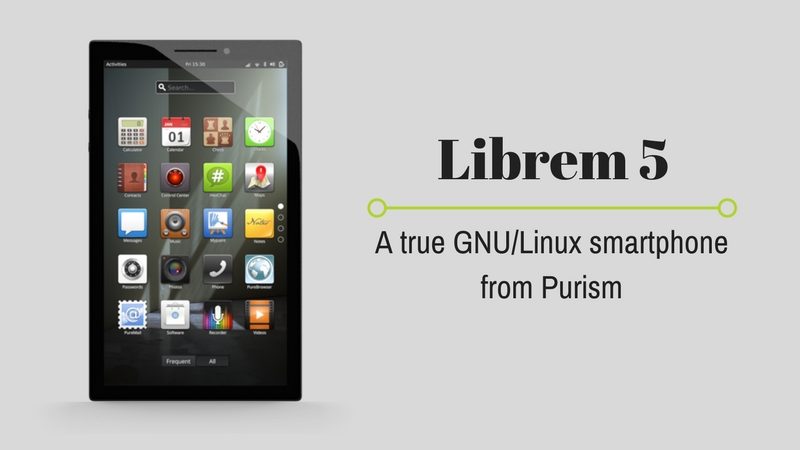 What are your options when you are going to buy a new smartphone? Android, iOS and in some rare cases, Windows. There are a few other open source mobile OS but they are way too rare.
As an ardent Linux user, you might have longed for a real Linux based operating system on your phone. Seems like your dream may come true.
Purism, a company known for making high-end Linux laptop with the focus on privacy and free software, successfully ran a crowdfunding campaign for a brand new smartphone called Librem 5.
This 5 inches, privacy-focused Linux phone will be running on Purism's PureOS Linux distribution. Pricing starts at $599 putting it among the high-end smartphones.
Librem 5 Features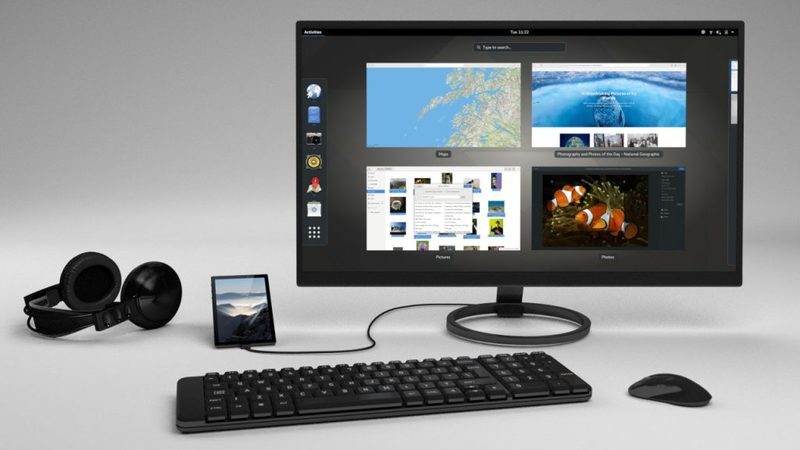 So what exactly sets Librem 5 apart from the crowd and what are its unique selling points? Here are some of the highlights of Librem 5:
Runs PureOS or another Linux distribution of choice. This means you can get to use Ubuntu, SUSE, Fedora and even Arch Linux on your phone.
Privacy protection by default. Your data is secured and not shared by third parties.
No tracking. Your phone is completely owned and controlled by you not your Big Brother.
World's first ever IP-native mobile handset
End-to-end decentralized communications via Matrix
Security focused by design
Works with 2G/3G/4G, GSM, UMTS, and LTE networks
CPU separate from Baseband
Hardware Kill Switches for Camera, Microphone, WiFi/Bluetooth, and Baseband
HTML 5 apps
Librem 5 Specifications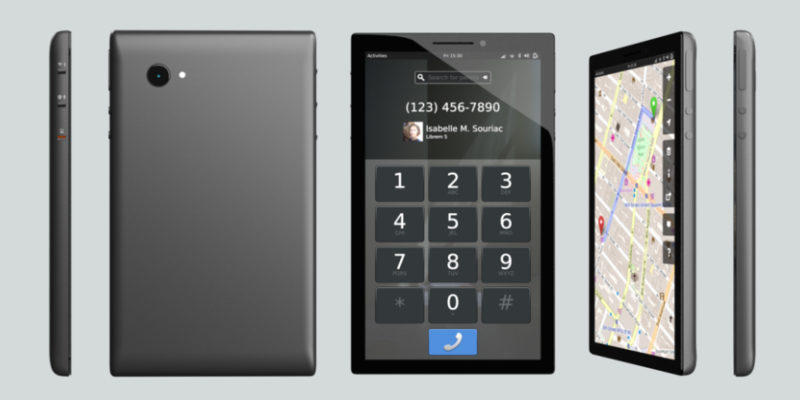 Since it is in early phases, specifications may change over the time. At present, this is the proposed specification:
5″ touchscreen
i.MX6/i.MX8 CPU
Vivante GPU (Etnaviv free software accelerated driver)
Separate mobile baseband
3GB LPDDR3 RAM
32GB eMMC
MicroSD slot
Front and back camera
Headphone and Microphone Jack (some elite smartphones don't have this feature)
WiFi 802.11
Bluetooth 4
USB Type-C
Sensors: GPS, Accelerometer, Gyroscope, Compass, Ambient Light and Proximity
Hardware kill switches for Camera, Microphone, Baseband, WiFi/Bluetooth
Librem 5 Release Date
The first Librem smartphone is expected to ship in January 2019 and Purism team is determined to keep this deadline. The development kit costing $399 will be shipping before that if you had ordered any.
So you have plenty of time to wait and watch.
Librem 5 has got support from the Linux community
The Linux community is definitely looking up to Librem 5 with hope and anticipation. Purism team is collaborating with KDE and GNOME teams to bring these two desktop environments to Librem 5.
UBports, the project continuing the dead Ubuntu Touch, is also working with Purism to offer Ubuntu Touch on Librem 5.
What do you think of Librem 5 Linux phone?
With the demise of Ubuntu Phone, it's difficult to imagine another Linux phone. If a big organization like Canonical couldn't succeed with Ubuntu Phones, can Purism succeed with Librem? That's the big question that can only be answered in future.
If I have to speculate, I think Canonical's inexperience with hardware might be one of the reasons behind Ubuntu Phone's failure. At the same time, Purism has a track record of producing top-notch hardware for Linux. Perhaps they will be able to do the same with mobile as well.