Podcasts are still something that's in the trends. Look around yourself and you'll find more and more people listening to podcasts in their favorite niche. How about Linux? What are the best Linux podcasts that you should follow?
I asked this question on social media to know about the podcasts that Linux users follow. Based on the feedback, I present you some of the most loved Linux podcasts that you should be following as well if you aren't already.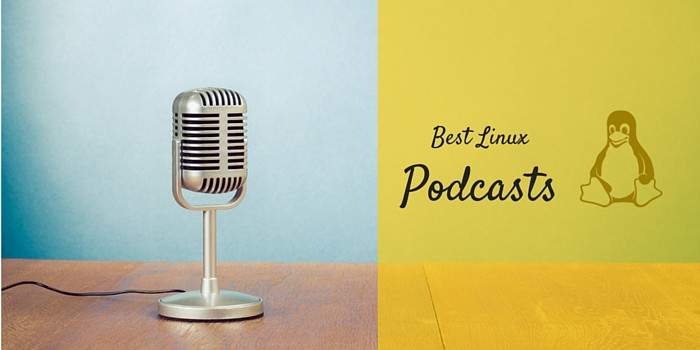 Why podcasts?
Of course, you can always rely on some of the top Linux magazines. This way you stay updated with the latest happening in the Linux and open source world, know about various applications and cool tricks that you were unaware of.
But podcasts have their own advantage. You can listen to podcasts when you are on the move or while doing some work.
Not just limited to the convenience of listening to podcasts – but podcasts are often immersive to listen to. Especially, if you find a couple of speakers discussing stuff.
Even though you utilize free online resources to learn Linux, podcasts help you get a deeper insight on what's going on with the current trends in an interactive or immersive way.
15 podcasts for Linux lovers
Ready to see what are the podcasts that other Linux-ers are listening to these days? Here we go:
1. This Week in Linux

This Week in Linux is a quite popular podcast that's also a part of Destination Linux Network. It is a weekly podcast that covers the latest news in the world of Linux.
They cover a wide variety of topics from application/distro releases to Linux Gaming and even news about core system topics like the Linux kernel itself.
This Week in Linux is hosted mainly by Michael Tunnell who has also co-hosted the famous Linux Action Show podcast in the past.
You can find more details about This Week in Linux on its website.
2. Destination Linux

Destination Linux is the flagship podcast show in the Destination Linux Network. It started around the time when the longest running Linux podcast Linux Action Show was cancelled.On Destination Linux you will also find some interviews along with the latest news.
Michael Tunnell of This Week in Linux is also a co-host here. The other two hosts are Ryan and Noah.
Destination Linux is also a weekly podcast. You can find more details on their website.
3. Late Night Linux

Late Night Linux podcast has been born from the ashes of now dead Linux Luddites podcast.
In fact, it is run by some of the same voices behind Linux Luddite podcast.
Joe and Jesse from Linux Luddites have been joined by Ikey (of Solus Linux) and Felim (a seasoned sysadmin).
This biweekly podcast mainly focuses on the important news, Linux and Android applications, listeners' feedback and reviews of OS, programs and gadgets.
Good thing about these podcasts is that they clearly specify the segments of the podcast on their website. So you know which segment is at what time and you can skip to the desired section if you don't want to listen to the entire episode.
4. Linux Unplugged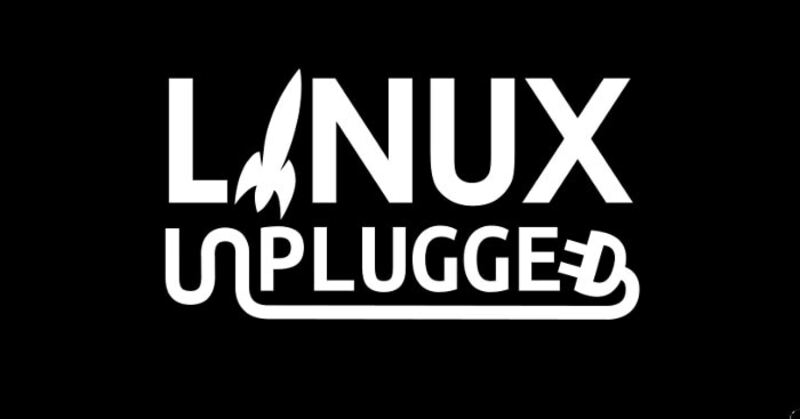 Linux Unplugged is another offering by Jupiter Broadcasting and is hosted by Chris, yes the same Chris of Linux Action Show fame. Unlike Linux Action Show, Linux Unplugged is more casual than Linux Action Show. And, it's fantastic to listen to!
Linux Unplugged is more oriented towards users and listeners. When the podcast is live, guests and chat room members can interact directly with the show.
5. Sunday Morning Linux Review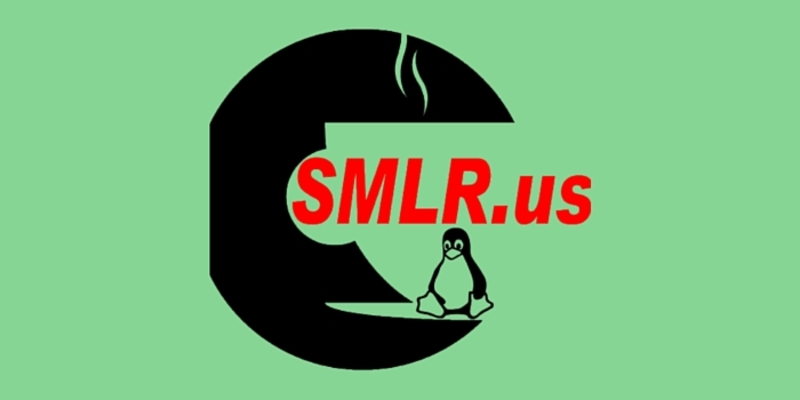 As the name suggests, it's a weekly podcast that mainly focus on Linux distribution and programs review. Hosted by Tony Bemus, Mary Tee and Tom Lawrence, Sunday Morning Linux Review also covers Linux and Open Source News along with the reviews.
Apart from listening to the podcasts, you can watch some of their old videos on their YouTube channel because they aren't active on YouTube anymore.
6. The Linux Link Tech Show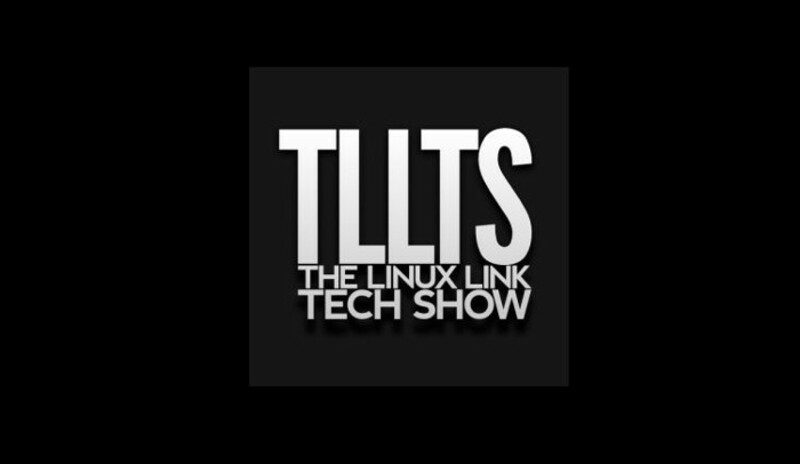 The Linux Link Tech Show is a casual, discussion-oriented podcast where the host chat among themselves about Linux and the world around it. This is again a lengthy show with each episode running for around two hours.
Several guests also join the show from time to time so you get to listen to a variety of people.
7. Choose Linux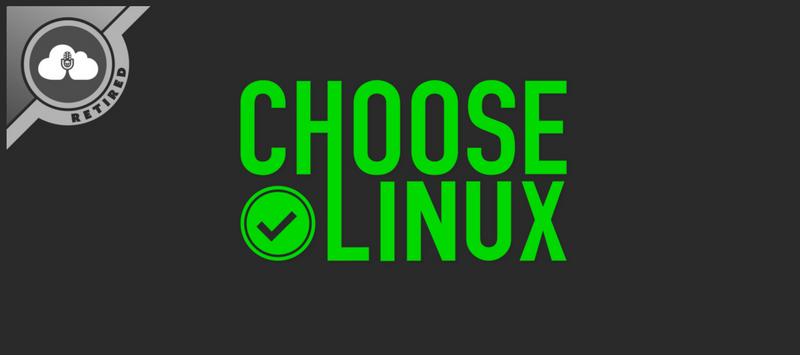 Choose Linux is a show that is all about discovering Linux. It is a great podcast series to learn about open source concepts, contributing to open source, how you can find your community, single board computers, and so on.
You may not find it to be super active, but you get some good content to listen to. And it is produced by Joe, Ell, and Drew, who talk about what they have discovered in the world of Linux and Open Source. You can listen to the podcast on various platforms, including Spotify.
8. Command Line Heroes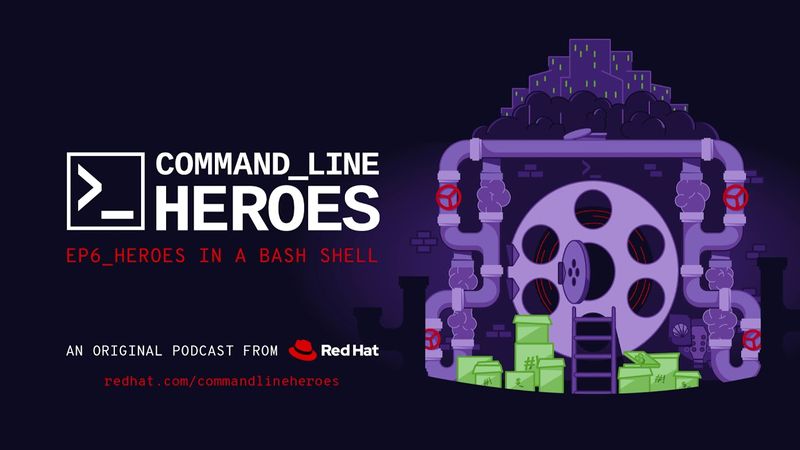 Command Line Heroes is another cool podcast to learn more about Linux and open source world. It is an original podcast about the people who are transforming technology from the command line up. It is presented by Red Hat.
So far, the podcast series has four seasons, and you will find lots of episodes related to programming languages, open source hardware, minicomputers, and so on.
In short, Command Line Heroes talks about true epic tales of how developers, programmers, hackers, and other open-source people are revolutionizing technologies.
Though, the podcast is not completely about Linux but technology as a whole.
9. Linux For The Rest Of Us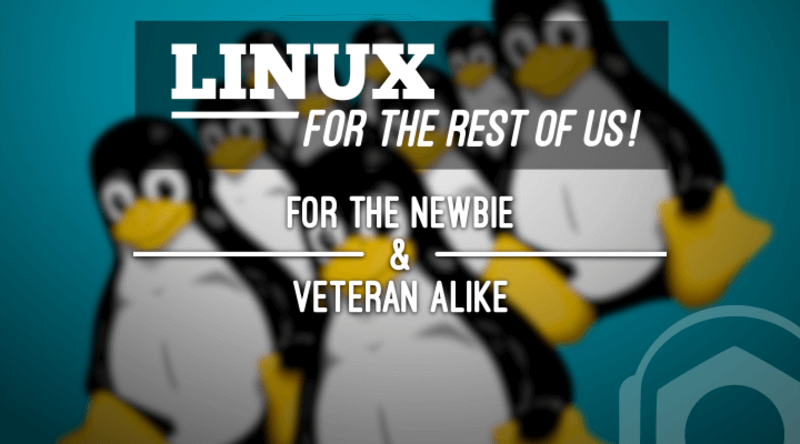 Linux For The Rest Of Us is a great podcast for anyone who is interested in Linux or wishes to learn Linux. The podcast covers quite a lot of info related to Linux. Like, you will get access to Linux news, distros, open-source software, and much more.
The podcast is hosted by Steve Cherubino and Steve McLaughlin. The podcast is available on various platforms, including Apple iTunes, Spotify, and so on.
10. Linux Headlines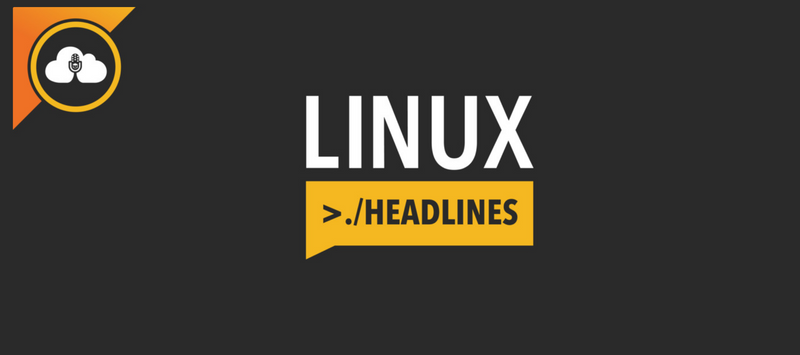 Linux Headlines is a podcast hosted by Chris Fisher and DrewDevore (who also hosts the Choose Linux podcast). As you can see, the name, the podcast, is focused on delivering Linux headlines.
The coolest part of this podcast is that it is only about 3 minutes, and it arrives every Monday, Wednesday, and Friday. So there is no need for you to listen to long podcasts to know what's new happening around the Linux world.
11. Linux For Everyone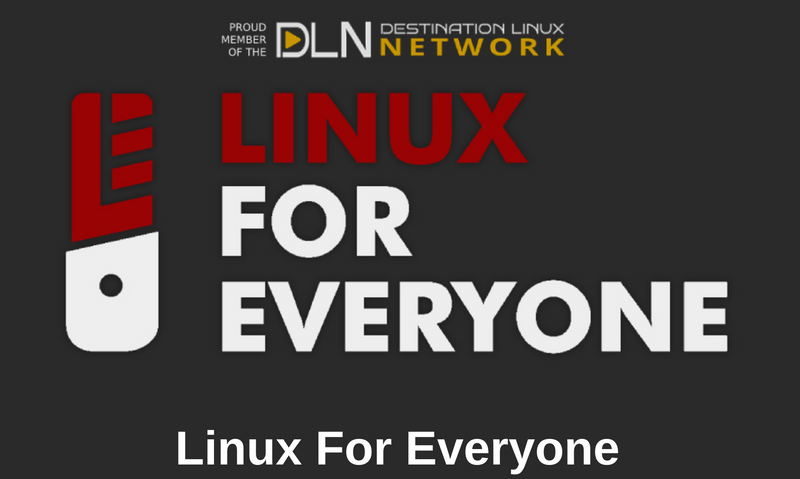 Linux For Everyone is another cool Linux podcast that you can hook up. The podcast is hosted by Jason Evangellho.
It covers the thrilling world of Desktop Linux, open source software and the community creating it. The podcast is made for beginners and veterans and everyone who is interested in Linux.
The podcast releases new episodes every Wednesday. And it is available on various platforms like Spotify, YouTube, Google Podcast, and more.
12. LinuxGameCast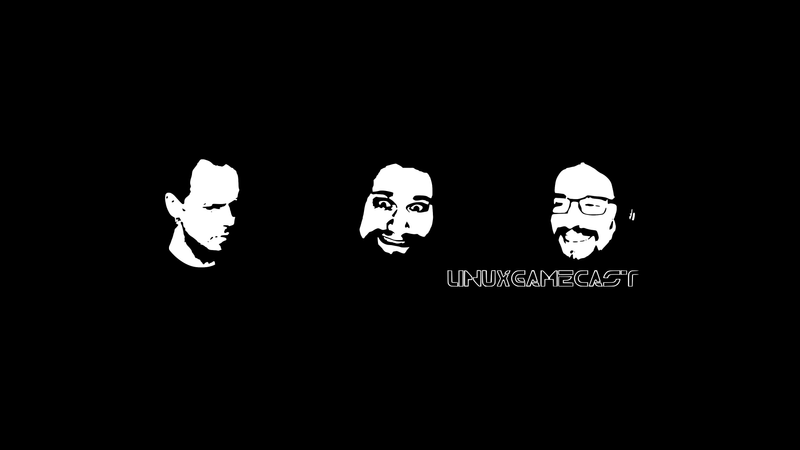 The name pretty much explains what it is all about. Linux Game Cast is your one stop solution for Linux gaming news, reviews, and everything about it. The podcast is hosted by Venn Stone, Jordan Cwang, Pedro Mateus, and Jill Bryant.
13. Self-Hosted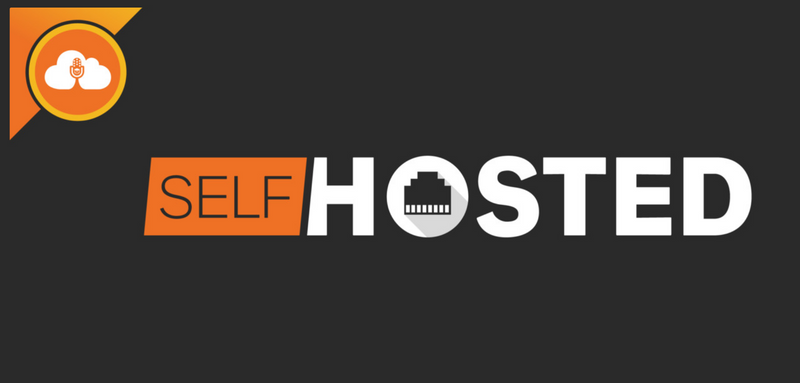 Self-Hosted is A Cloud Guru podcast showcasing free and open source technologies that you can host by yourself.
It will help you to discover new software and hardware to get the best out of your network, control smart devices, and secure your data on cloud service. The podcast is hosted by Alex Kretzschmar and Chris Fisher.
14. Sudo Show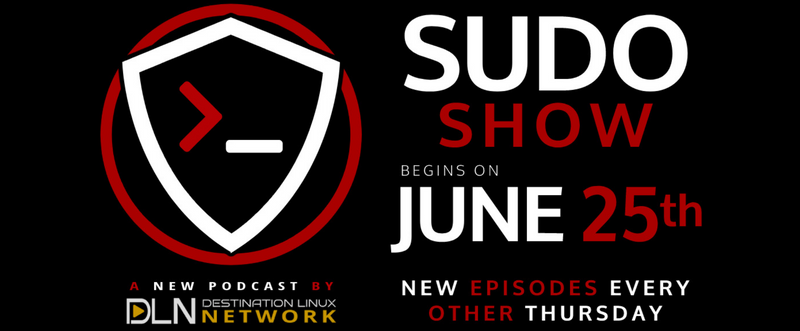 Sudo Show is not a podcast that only talks about technology. But it discusses methodologies like DevOps and how to change your team and company culture. The podcast covers various topics from Enterprise's open-source to cloud management.
The podcast comes with new episodes every other Thursday, and it is hosted by Eric The IT Guy, Brandon Johnson.
15. Arrested DevOps

Arrested DevOps is a podcast that helps you learn and understand, develop good practices, and operate your team and organization for maximum DevOps awesomeness. The podcast is hosted by Matt Stratton, Trevor Hess, Jessica Joy Kerr, and Bridget Kromhout.
Linux Action Show [Discontinued]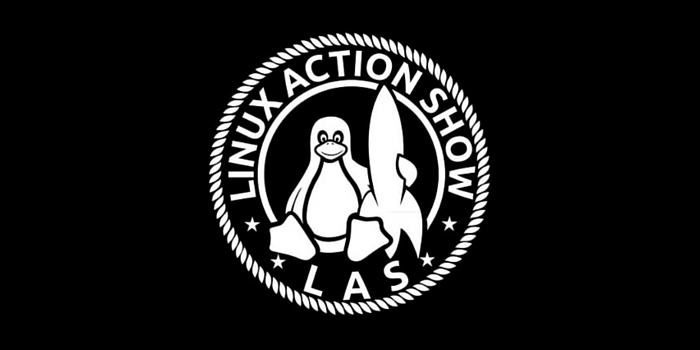 Linux Action Show claimed to be the world's number 1 Linux podcast. While I did not find a source that backs their claim, but Linux action Show (also known as LAS) was indeed a hugely popular Linux podcast.
Linux Action Show ran for ten long years before closing down in 2017.
Chris Fisher hosted it and it focused on news, feedback and a featured subject such as a gadget review. You can still listen to the podcast as well as watch the video, either on YouTube or Jupiter Broadcasting website.
The one downside, as per me, was the long running time of the show. On an average, an episode of Linux Action Show ran for two hours which is a bit long for my taste.
Linux Voice [Discontinued]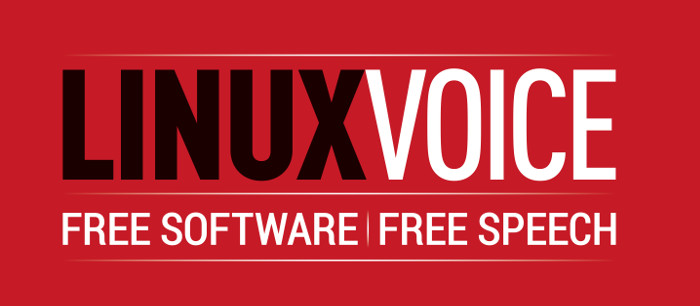 Linux Voice was a popular Linux magazine that was created after a successful crowdfunding campaign. It gives back 50% of the profit back to the Linux community. Usually, the magazines are up for purchase, either in digital or in print. But the digital copies are also made available under Creative Commons BY-SA license when they are a few months old.
Linux Voice magazine also had their own weekly podcast. They take readers' opinion before each episode and then discuss their feedback on the topic in the next episode. Other topics were also included in the podcast.
Linux Voice is no longer an independent magazine. It is part of the Linux Pro Magazine now.
You can get the RSS feed for the podcast from the link below and use it in an RSS feed reader such as Lifera or Feedly.
Honorable mentions
Since it is a post about podcasts for Linux overall, I did not include Ubuntu Podcast and MintCast as it focuses on a single distribution for the most part. But if you are an Ubuntu or Linux Mint user, do check these podcasts as well.
Your favorite Linux podcast?
What Linux podcasts do you listen to? Was it included in the list here, if not, why not share it with rest of us?
On the same note, would you prefer to have an It's FOSS podcast? Keep in mind that I am an Indian and thus have an accent :)