Brief: This article lists some of the best Linux magazines you can subscribe to, either in digital format or in print format.
Magazines were a popular source of information and entertainment. They are still popular but perhaps just not as much as they used to be, especially in the print edition.
Easy internet access and the rise of websites and blogs have changed the landscape of magazine world. It's often debatable if people still read magazines. I am not going to discuss that.
I was crazy about magazines as a teenager. I had tons of magazines on a variety of topics, technology, science, literature, stories and what not. But things changed gradually as I become more accustomed to reading on the internet.
I still consume a lot of information from my favorite websites and through social media, but it is not the same as reading magazines. A few weeks back I came across a print edition of Wired magazine while I was waiting for an appointment.
It was after years that I read a print magazine. And that intrigued me to look for Linux magazines I could subscribe to. And this is how this article came into existence.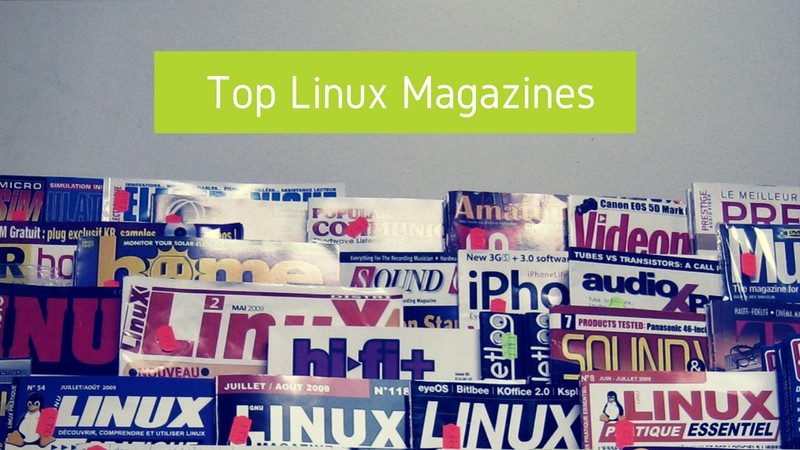 I spend some time on finding what Linux magazines are available, what are their features, how much they cost and if they are available in various geographic locations (in print format).
I am compiling this list with my 'research' so that it saves time for you in case you are looking for something to read on Linux and to stay informed about the latest trend in the Linux world.
Top Linux magazines
Apart from magazines, you can also stay informed with Linux podcasts. Podcasts are completely free and share news and reviews more frequently.
Before we see the list of Linux magazines, I just want to clarify, this list is not in any specific order. Number 3 does not imply that it is better than number 5.
1. Linux Format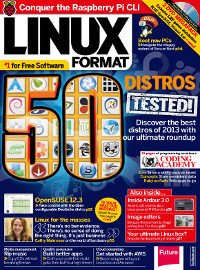 Started in the year 2000, Linux Format is the leading Linux magazine from the UK. This magazine is published monthly (actually 13 issues a year) and is sold around the world.
Linux Format highlights the latest developments in the world of open source, explores new software and Linux related book releases. It also covers hands-on tutorials. Interviews with key Linux players is also covered frequently.
Intended audience ranges from beginners to advanced Linux users. It is available only in English.
The magazine is available in both print and digital format. Print format of the magazine also includes a 4Gb DVD.
Price depends on several factors such as the format of the magazine, country of residence and subscription duration. For people outside the UK, there are shipping charges for the print version.
The digital format of the magazine costs $15 for a quarter or $60 for a complete year. The print version is relatively expensive with $150 for a year. You can check the pricing at this page.
All subscribers get the right to download selected articles in PDF format on magazine's website. Cover disc is also available to download.
You can get more information on Linux Format website.
2. Linux Magazine aka Linux Pro Magazine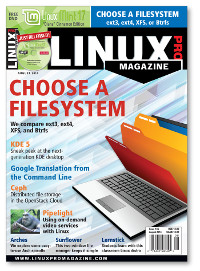 Linux Magazine also known as Linux Pro Magazine in the North America is also one of the oldest Linux magazines.
First published in German language back in 1994, Linux Magazine is today published in English, Spanish, Polish and Brazilian Portuguese.
It is published monthly and includes a free DVD with each edition. This DVD mostly contains a Linux distribution.
Linux Magazine caters to the readership of experienced Linux users. The articles are written on advanced technical topics in details.
Topics include but not limited to interoperability, rootkits, virtualization, and cryptography. Thorough reviews of new products. Practical advice on tools and strategies for system administrators and tips on programming in the Linux environment.
Linux Magazine is available in both print and digital format. Both print and digital format cost $9.99 with shipping. The yearly subscription charge is $99.95 sans DVD. For an additional $15, print subscribers can also get the digital subscription. More details on subscription can be found here.
3. Linux User and Developer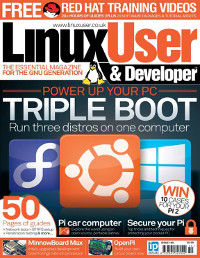 This magazine used to have its own website linuxuser.co.uk but the website now redirects to gadgetdaily.xyz. The new website is owned by the same company, though.
This made me doubt if the magazine is still published. Going by their Twitter account, it seems that they still publish this magazine.
Linux User & Developer covers tips, tricks and tutorials to help readers do more with Linux system and expand their programming knowledge. It also covers Raspberry Pi projects.
Every issue comes with a free live-booting DVD packed with selected Linux distributions and Free and Open Source Software.
Magazine is published in English language and is available in print and digital format both. You can find the information about the subscription and the pricing on the link below:
4. Open Source For You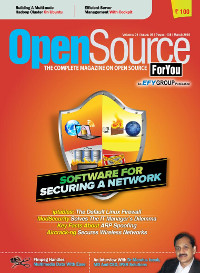 Open Source For You is by EFY Group, perhaps the oldest tech magazine publishing group in India.
It is published once a month in English language and is available only in print edition.
Magazine focuses on FOSS (Free and Open Source Software). It covers tech articles on Linux and open source for new Linux users, sysadmins, developers and open source lovers. It also strives to help organizations enhance their Return-on-Investment (RoI) by deploying Linux and/or open source solutions.
A yearly subscription costs $120 and is shipped worldwide. The Indian edition is relatively cheaper. You can find details of the subscription on this page.
5. Linux Journal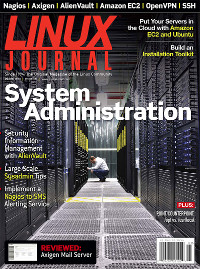 Linux Journal is also one of the oldest Linux magazines. Like Linux Magazine above, Linux Journal was also started in the year 1994 by Phil Hughes and Red Hat co-founder Bob Young. It is based in the United States.
While started as a print magazine, it switched to a digital-only format in 2011. It is published in English language only.
Linux Journal focuses on a variety of topics such as in-depth technology coverage, how-to, interviews, best practices for sysadmins and product reviews. Intended readership ranges from intermedia to expert Linux users.
Good thing is that Linux Journal is not expensive. It costs just $29.50 for 12 digital issues. If you for 24 digital issues, the price decreases to $49.50. Value for money, I would say.
You can get more details about Linux Journal on its website.
Honorable mentions
Some other magazines I would like to mention here. You can see them as free Linux magazines.
Full Circle Magazine: Full Circle is an independent, free monthly PDF magazine focused only on Ubuntu Linux. It also has a weekly podcast. Visit the website and download the magazines to read.
PCLinuxOS Magazine: PCLinuxOS Magazine is an independent, free monthly PDF magazine focused only on PCLinuxOS. If you use PCLinuxOS, you could read them regularly.
Linux Voice: Linux Voice was a popular Linux magazine. It was Linux Magazine (mentioned above) last year and now it has a dedicated section inside Linux Pro Magazine. Older editions of the magazines are still available, for free, to download and read.
Your say
There are more Linux magazines available in other languages. You can try finding them as well.
Do you already read any of the above magazine or some other Linux magazine perhaps? Share it with us in the comment section below.
One more thing. Would you be interested if It's FOSS starts a monthly magazine or would you rather prefer it to keep focused on the blog itself?