Brief: A comprehensive article showing the release date, new features and everything important associated with Linux Mint 19.
Linux Mint 19 "Tara" has been released. Let's have a look at the new features in Linux Mint 19.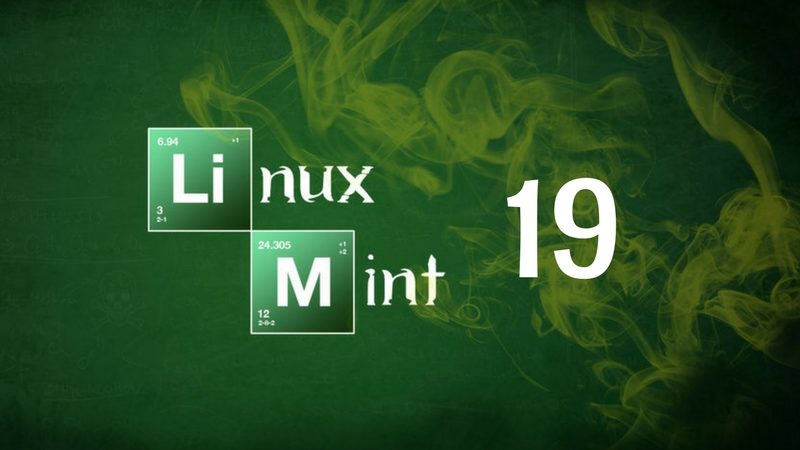 What's new in Linux Mint 19?
There are a number of improvements and changes in Linux Mint 19. I made a video review of the Linux Mint 19 features so that you can see them in action:
1. GTK 3.22 gives a fresh look and feel
Linux Mint 19 is using GTK 3.22 and this gives Linux Mint 19 a refined look. You'll notice that application windows and interface has a more flat and sleek look. This subtle change makes the Mint 19 UI more pleasant on the eyes.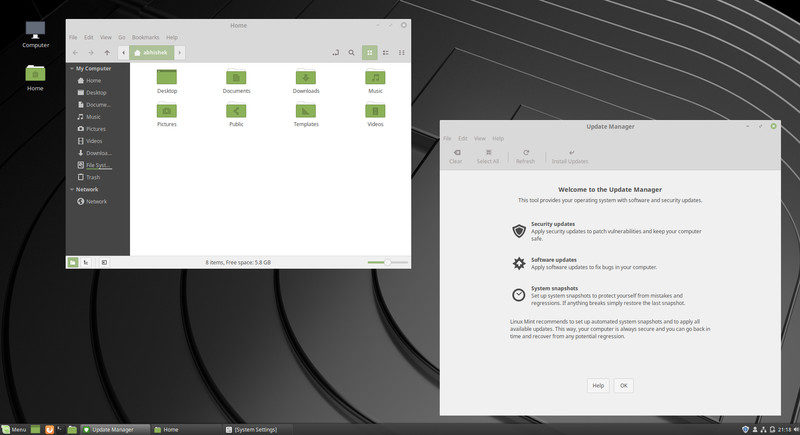 2. Revamped Mint welcome screen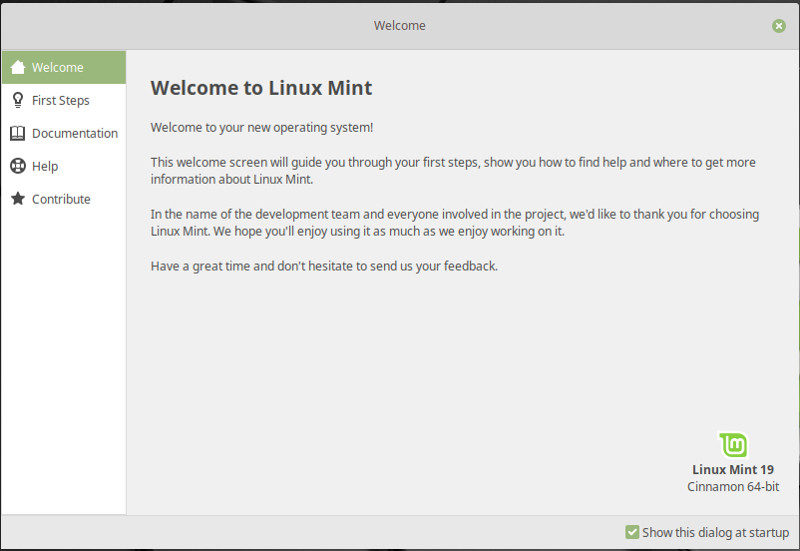 The Mint welcome screen has a revamp UI with links to the user guide and hint at things a user might want to do such as install codecs, popular apps, backups, opt for popular settings etc.
3. Cinnamon 3.8
Cinnamon 3.8 has been released for other Linux distributions but it won't come to Mint 18 just yet. Linux Mint 19 will be the first Mint version to get the new Cinnamon desktop. You can read about the changes in Cinnamon 3.8 on Linux Mint official blog.
[irp posts="29652″ name="Things to do After Installing Linux Mint 19″]
4. Cinnamon opens apps faster in Linux Mint 19
Linux Mint team noticed that applications load faster in MATE and Xfce editions of Linux Mint. This led to an investigation of Cinnamon's performance in launching applications.
Based on the investigation, Cinnamon 3.8 has been improved to open applications quickly. Which means you Linux Mint 19 Cinnamon will feel slightly faster. A welcoming news for Cinnamon users.
5. Easy to use Backups with Timeshift
Linux Mint's Timeshift is an excellent backup tool for Linux. With new and improved features, Timeshift becomes an integral part of Linux Mint.
With Timeshift, you can take snapshots of your system automatically and in case of a problem, you can easily revert your system to a previous state. This is an excellent new feature in Mint 19.
6. Changes in Mint Update
Mint Update has seen an overhaul as well. By default, it doesn't show updates into various levels of recommendation anymore. Instead, it has Updates categorized into types: security, kernel and software update.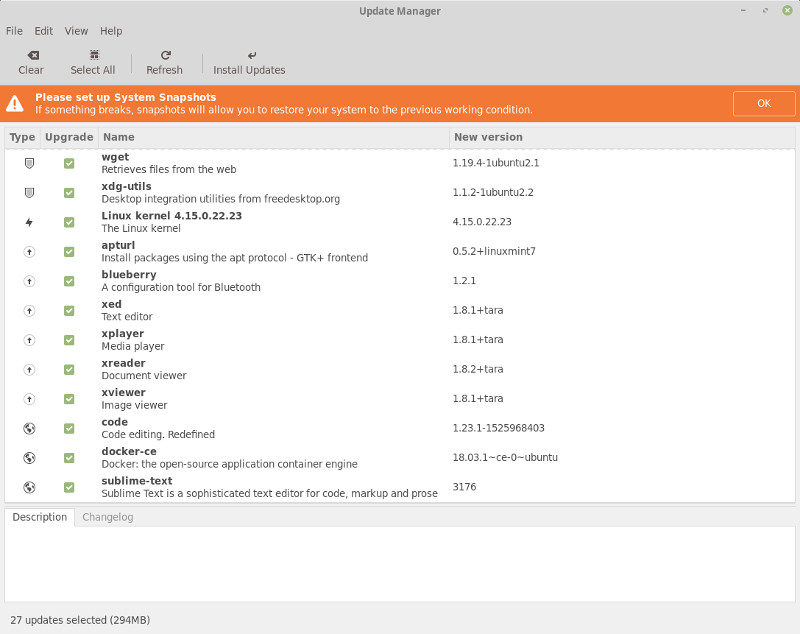 Update manager relies on Timeshift backups for the stability of the system. If the Timeshift is not set up, you'll see a warning.
You can also enable automatic updates easily now. This way, your Linux Mint system will be updated on a regular basis without any manual intervention.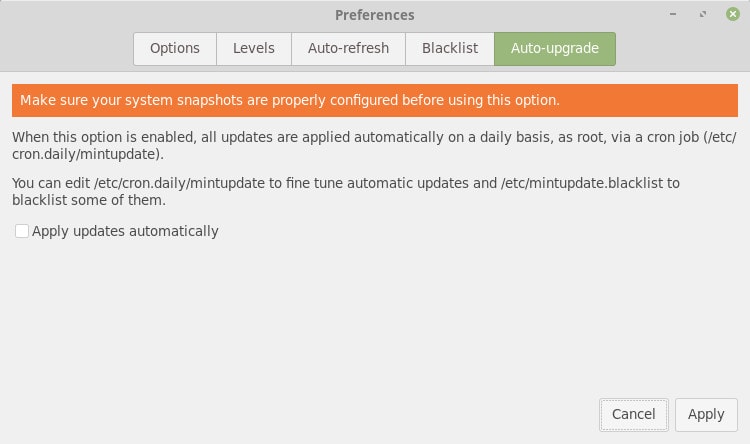 7. Revamped Software Manager
The user interface of Software Manager has been refined and new transition animations have been added. Search has become faster and it now allows to search within a category. Which means if you are in Games category, you'll see only games for your searched query.
Flatpak support is enabled by default but this has been the case since Mint 18.3.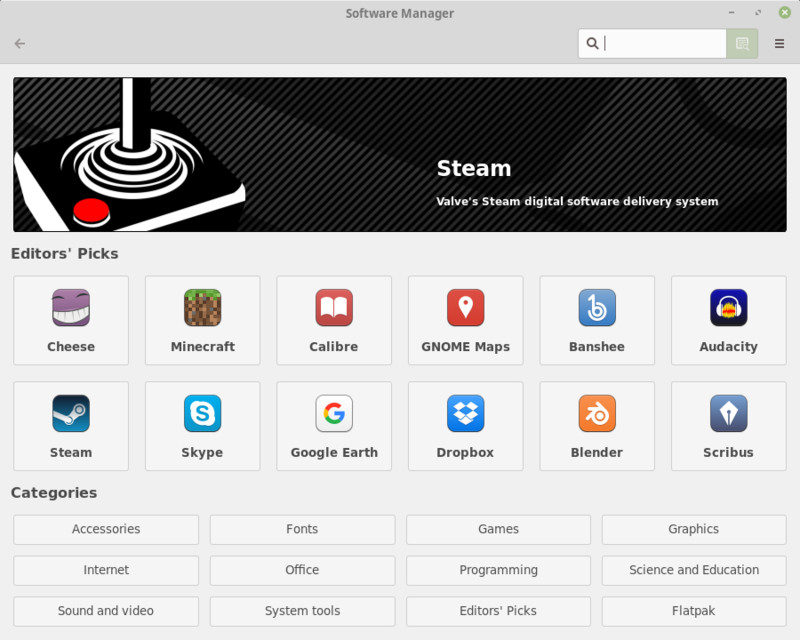 8. Configurable maximum volume
In earlier versions of Linux Mint, if you wanted to increase the volume beyond 100%, you could do that from the audio settings. However, this was not linked with the volume button on your system. You couldn't go beyond 100% with the multimedia key.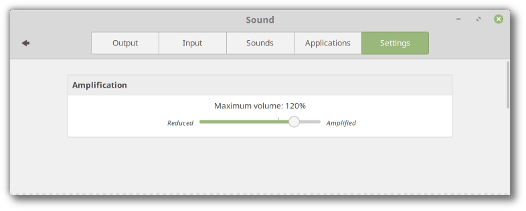 This is changed in Linux Mint 19. You can now set a maximum volume anywhere between 0 to 150%. When you use the volume buttons on your system, it won't go beyond the maximum volume you have set.
9. Improvements on the default PDF reader
The default PDF reader, Xreader, has been improved. You can now set the size of thumbnails, remove annotations and save ePub documents. Smooth-scrolling is also improved.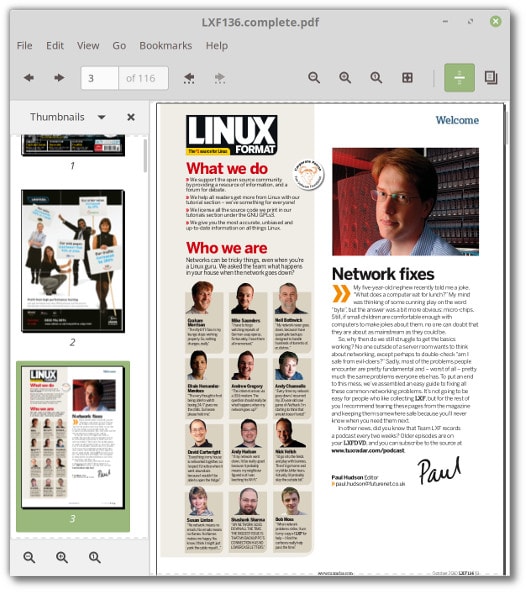 Based on your privacy settings, Xreader will show you recently opened documents.
10. Improvements in Nemo file manager
There are some performance improvements in Nemo file manager. It is now faster at showing directory contents and it doesn't lag anymore while moving files to USB devices.
Search in Nemo is now faster and you can save the searched result by 'adding a star' to it. You can see your saved searches by right-clicking on the star icon.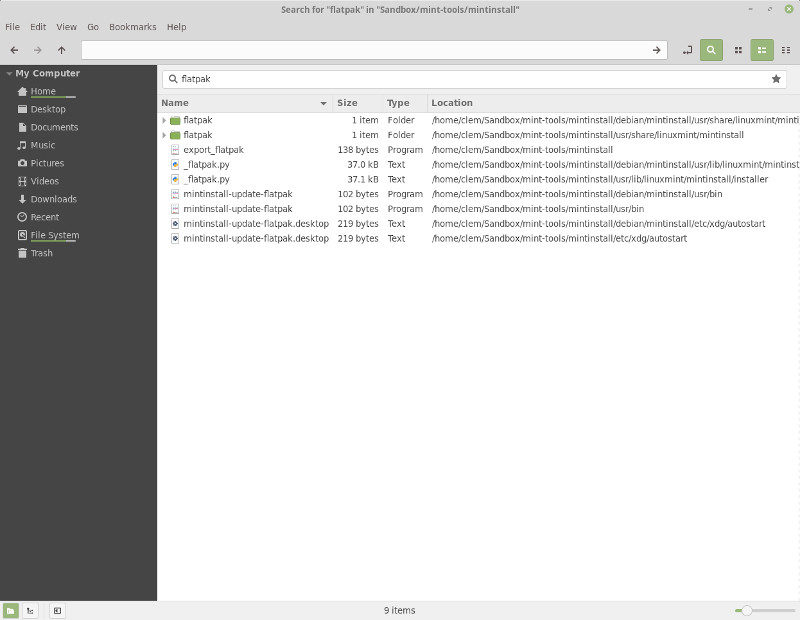 11. No KDE edition
Linux Mint 18.3 was the last release to have an official KDE version. KDE is being dropped from Linux Mint 19. You can still install KDE on top of Linux Mint 19 (unofficially) and port Mint software to Kubuntu.
12. No data collection
One of the most talked about 'feature' in Ubuntu 18.04 was the collection of hardware stats and application preference stats. Though Linux Mint 19 is based on Ubuntu 18.04, it won't be collecting any such data. One more reason why Linux Mint is better than Ubuntu?
13. Under the hood performance optimization
There is improved support for HiDPI. Expect a better-looking Cinnamon desktop on HD displays.
Apart from the visual changes, there are slight performance improvements as well. The Cinnamon desktop is slightly faster at boot. Compiler optimization brings optimized compiled binaries for Cinnamon/Xapps.
Download Linux Mint 19
You can download the ISO from Linux Mint's official website: