Brief: Ubuntu based lightweight Linux distribution Linux Lite 4.0 has been released. Check out the fresh look and new features in the latest release.
Linux Lite, one of the top lightweight Linux distributions, has released its latest major version 4.0. Based on Ubuntu 18.04 LTS, Linux Lite 4.0 has a fresh new look and a couple of new applications.
If you didn't know already, Linux Lite is an Ubuntu-based distribution and it uses Xfce desktop along with a bunch of lightweight applications to target older devices with low hardware specification.
New features in Linux Lite 4.0
Some of the main new changes and features in Linux Lite 4.0 are following:
No more 32-bit ISO downloads for the latest version
I'll start with the 'negative features' first. Linux Lite 4.0 doesn't have a 32-bit ISO anymore. Existing Linux Lite users can still use version 3 till April 2021.
Minimum system requirements increased
Another not so good news is that the minimum system requirements have been raised to be more realistic. Now you need at least 1GHz processor (preferred 1.5 GHz), 768MB RAM (preferred 1GB) and 8GB HDD/SD (preferred 20GB).
Now that you are aware of the 'negatives,' let's switch to the positive side and see what's new in Linux Lite 4.0.
Fresh new look
The first thing you'll notice apart from the new default background is the fresh new theme. Linux Lite 4.0 uses Adapta theme and Papirus icon. You can easily change the looks with another icon theme.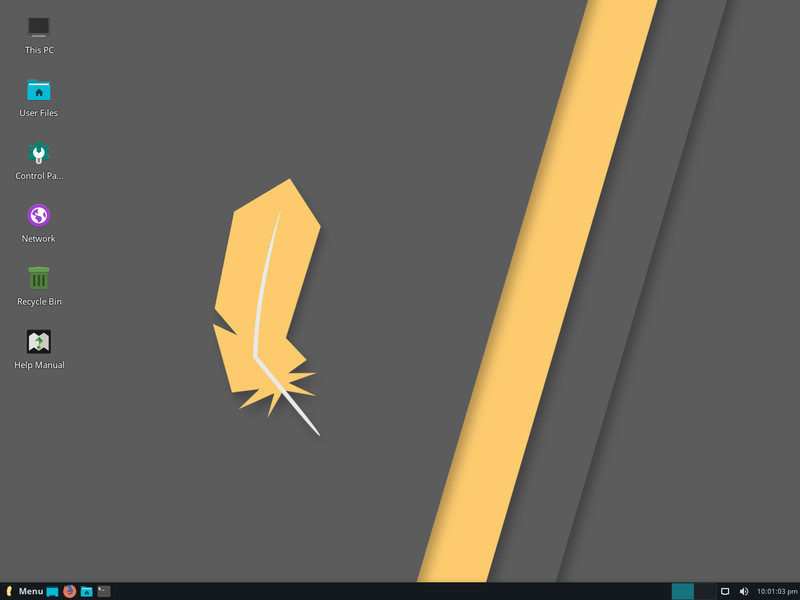 Introducing Lite Desktop
Linux Lite 4.0 also adds something called "Lite Desktop" which is basically set of desktop icons for quickly accessing useful applications and frequently accessed locations.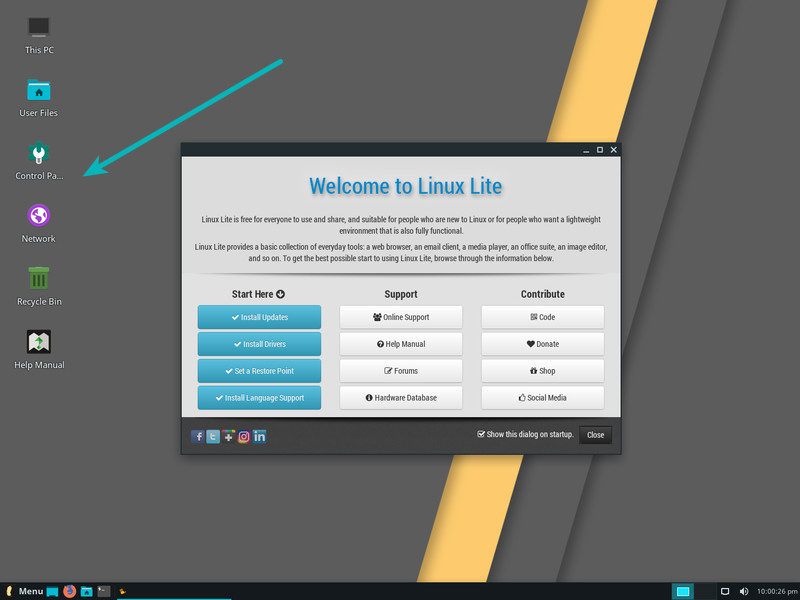 Improved Help Manual
The help manual has been improved considerably as well. Users new to Linux Lite will have all the required information for getting started with this operating system.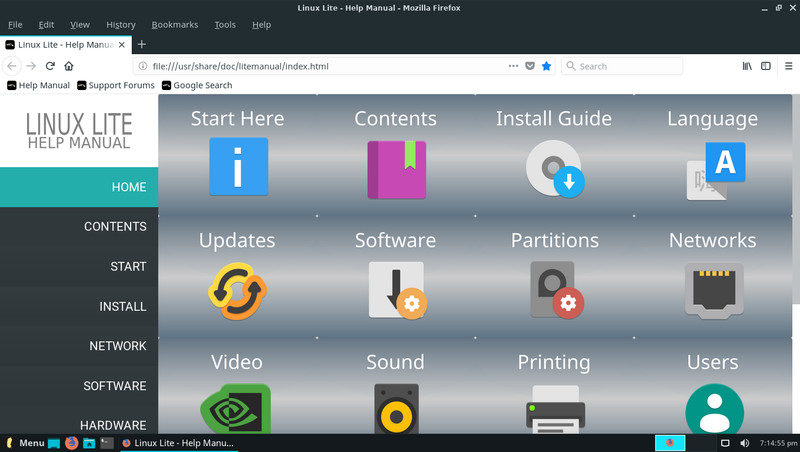 Configure system sounds with Lite Sounds
Linux Lite 4.0 has a new setting called Lite Sounds. You can find it under menu->settings. With Lite Sounds, you can configure various kind of sounds such as system sounds, login/logout sounds, etc. It' not something groundbreaking but it is definitely handy.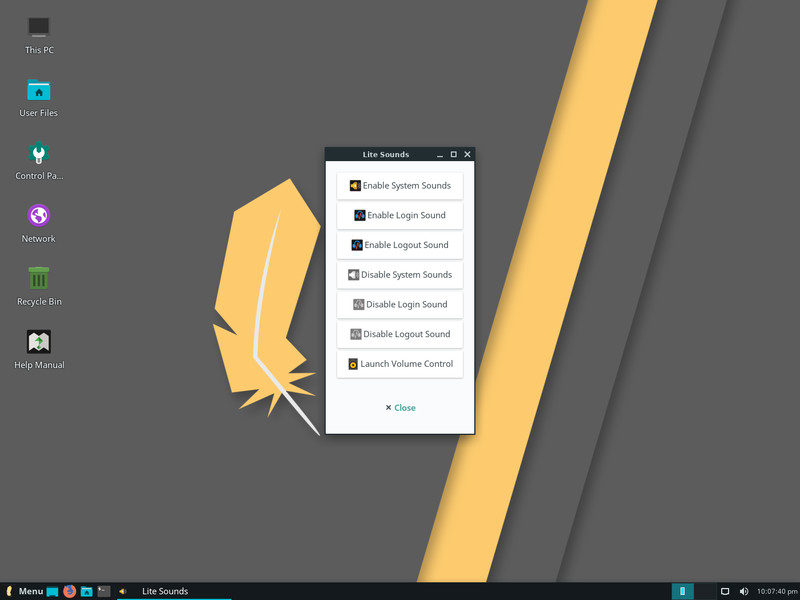 Xfce terminal replaces LXTerminal
Based on users' feedback, Linux Lite now uses Xfce terminal instead of LXTerminal. Powerline shell prompt has been added by default as well.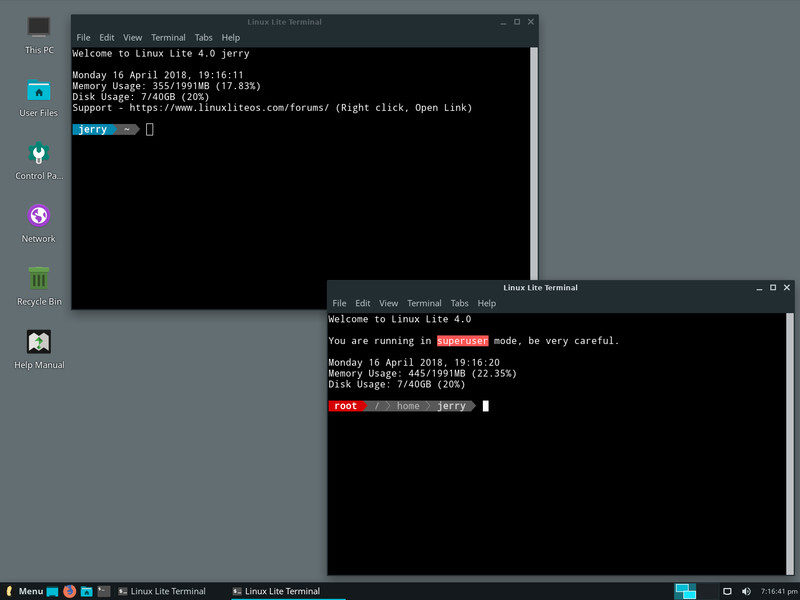 MenuLibre
With the introduction of MenuLibre, you can customize the menu.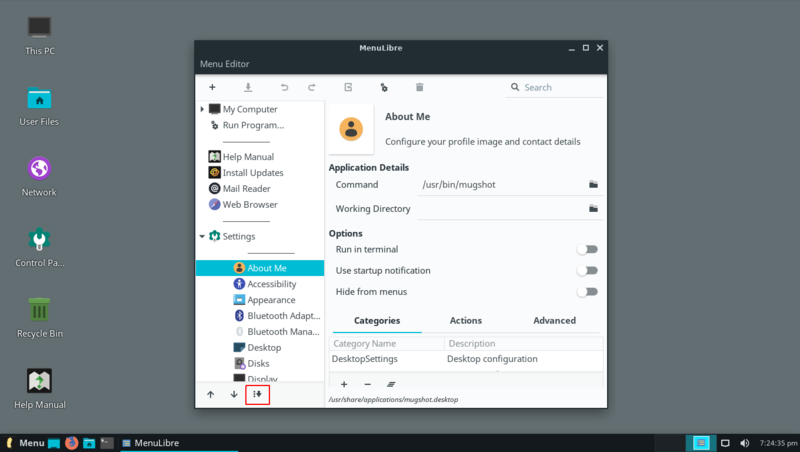 Linux Lite branding
You'll see increased branding of Linux Lite in the new version. Linux Lite exclusive applications have darker backgrounds and can be easily distinguished in the settings. It's not particularly useful for the end user though.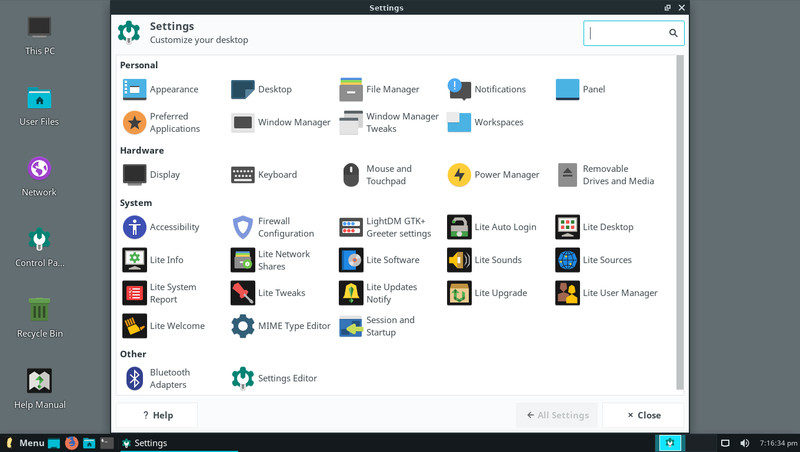 Other new features
Improved language support
Timeshift is the default backup tool
Shotwell is the default image viewer
New bootsplash and Grub screen
Linux Kernel: 4.15.0-22
Updated software
Download Linux Lite 4.0
Installing Linux Lite is the same as installing Ubuntu. You can download the 64-bit ISO of Linux Lite 4.0 from the link below. Both direct and torrent downloads are available.
I am not sure if existing Linux Lite 3 users will be given an easy option to upgrade to Lite 4.0. Their website provides no such information.
In the end
Linux Lite is one of the few distributions that have gradually carved a niche user base. I have used Linux Lite in the past and the experience was smooth. Since it's based on Ubuntu, the distribution is apt for beginners with a not-so-powerful computer.
For your information, It's FOSS is one of the community sponsors for Linux Lite project. We donate $20 per month to help them continue their awesome work. You can read about other projects we have donated to in the past here.
What d do you think of the new features in Linux Lite 4.0? Do you use Linux Lite or have you ever used Linux Lite? How's your experience with it?