Earlier, we have seen how to install Facebook Messenger in Linux and WhatsApp desktop client in Linux. Both of these were unofficial apps. I have one more unofficial app for today and it is Google Hangouts.
Of course, you can use Google Hangouts in the web browser but it is more fun to use the desktop client than the web browser one. Curious? Let's see how to install Google Hangouts desktop client in Linux and how to use it.
Install Google Hangouts on Linux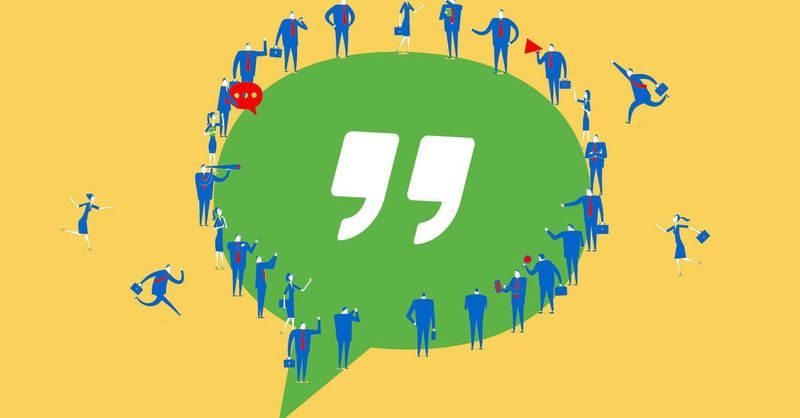 We are going to use an open source project called yakyak which is unofficial Google Hangouts client for Linux, Windows and OS X. I'll show you how to use yakyak in Ubuntu but I believe that you can use the same method to use it in other Linux distributions. Before we see how to use it, let's first take a look at main features of yakyak:
Send and receive chat messages
Create and change conversations (rename, add people)
Leave and/or delete conversation
Desktop notifications
Toggle notifications on/off
Drag-drop, copy-paste or attach-button for image upload.
Hangupsbot sync room aware (actual user pics)
Shows inline images
History scrollback
Sounds good enough? Let's see how to install YakYak.
Using Snap packages
Good thing is that YakYak is available as Snap package now. You can easily install it on Ubuntu 16.04 and above with the following command:
sudo snap install yakyak
[irp posts="25064″ name="Franz Combines all Your Messaging Apps in a Single Application"]
Using Source code
If you don't want to use Snap, you can download the installation files from the link below:
Download Google Hangout client yakyak
The downloaded file would be compressed. Extract it and you will see a directory like linux-x64 or linux-x32 based on your system. Go in to this directory and you should see a file named yakyak. Double click on it to run it.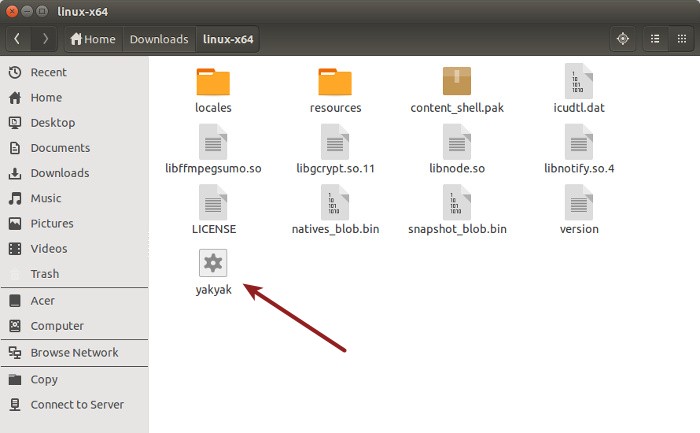 You'll have to enter your Google Account credentials of course.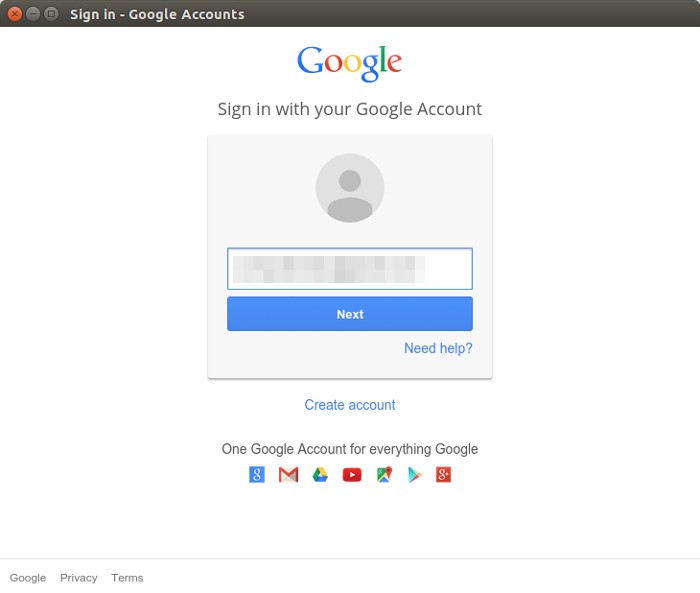 Once you are through, you'll see a screen like the one below where you can chat with your Google contacts.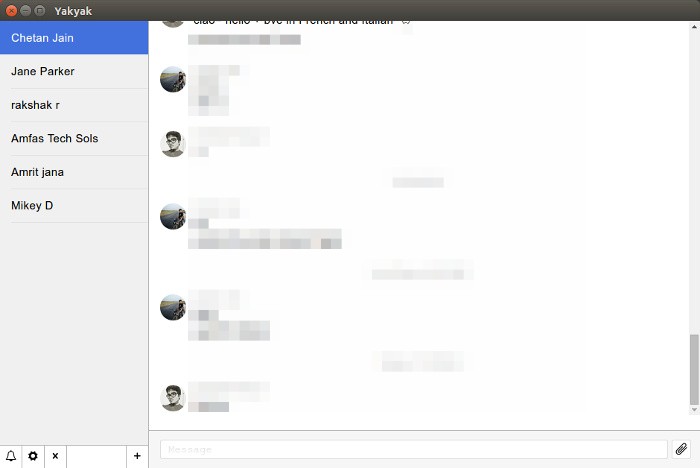 If you want to show profile pictures of the contacts, you can select View->Show conversation thumbnails.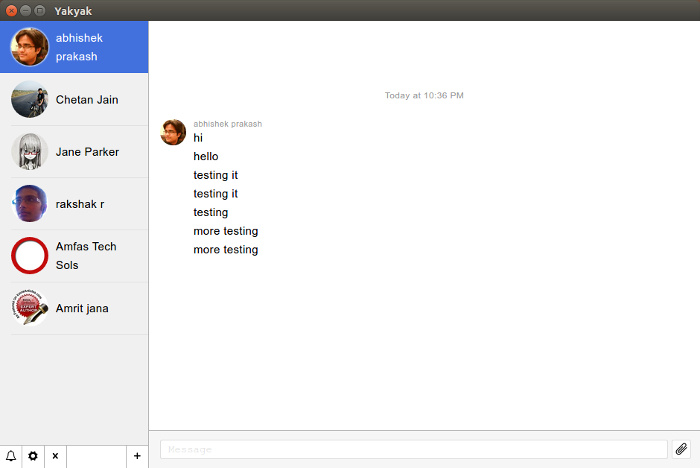 You'll also get desktop notification for new messages.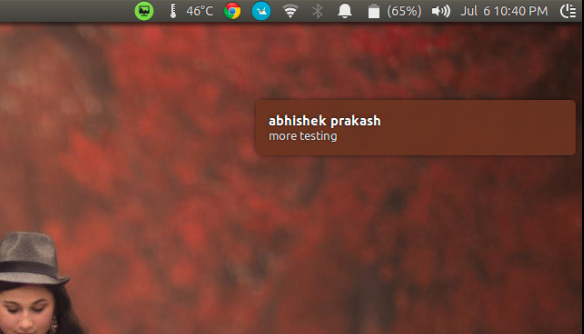 Worth a try?
I let you give it a try and decide whether or not it is worth to install Google Hangouts client in Linux. If you want official apps, take a look at these instant messaging applications with native Linux clients. Don't forget to share your experience with Google Hangouts in Linux.