As the desktop Linux usage is growing, messaging on Linux is no more restricted to those IRC chats. There are a number of 'mainstream' messaging apps for Linux available these days.
When I say mainstream, I mean the popular instant messaging applications that are available on a variety of platforms, especially on mobile devices. A desktop companion to its mobile counterpart always comes in handy when you are in no mood to type on your smartphone.
So, in this article, let's take a look at some of the best messaging applications for Linux.
Some applications mentioned here are not open source. They are listed here because they are available on Linux and the article's focus is on Linux.
Best messaging apps for Linux [personal usage]
Please note that this list is not about any third party instant messaging clients that integrate with popular services such as Facebook, Yahoo, etc. In other words, I am not talking about the universal chat clients like Pidgin, Empathy, etc. I have also deliberately excluded browser-based messaging apps such as Typer.
Here, I shall talk about some of the popular messaging services that provide a native Linux client. Let's see what are the messaging services available for Linux.
1. Skype [not open source]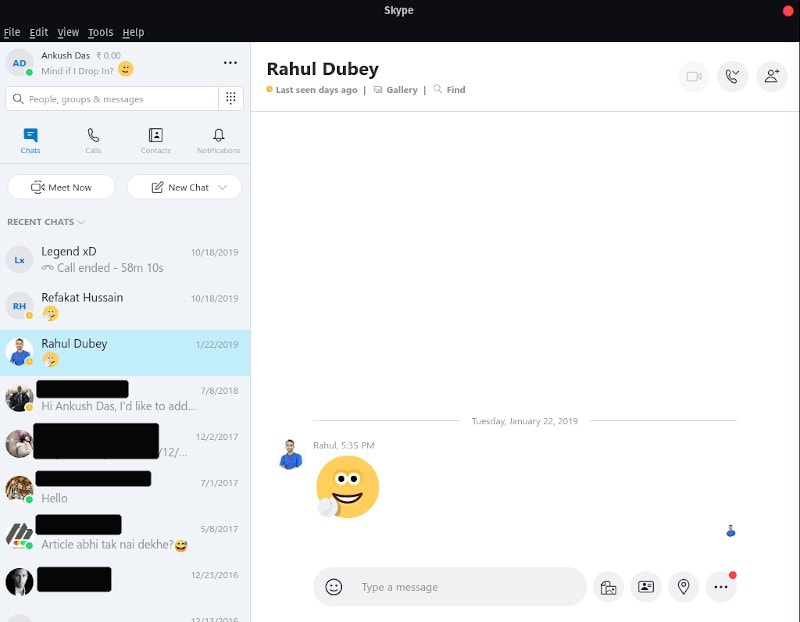 I know starting the list with a Microsoft product is not a good idea. But you'll have to accept that Skype is one of the most popular messaging services, especially on the desktop. With Skype getting popular even for college and job interviews, you might end up in a situation where you'll have to use Skype.
Skype had a Linux client even before Microsoft bought it. You can download a .deb file or a Snap file to get it installed on your Linux distro. If you're still not sure what to do, you can read my tutorial on how to install Skype in Ubuntu for clarification.
Also, it works pretty great and integrates well in most Linux desktop environments.
2. Telegram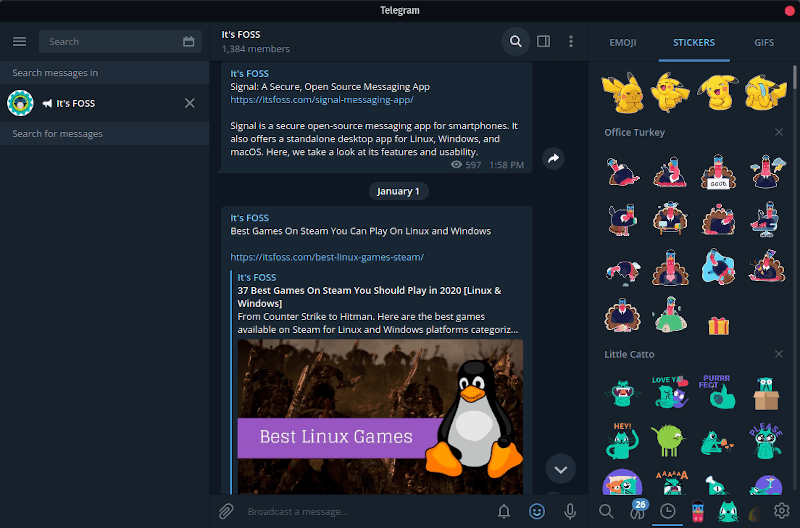 Telegram is yet another popular messaging app that is partially Open Source (check GitHub) and a privacy-focused messaging application that is available for all desktop platforms and mobile operating systems and thus can be termed as a true cross-platform application.
Telegram is also a very popular alternative to WhatsApp, so if you are on the lookout to replace WhatsApp with a messaging service that supports Linux, you can bet on Telegram.
Telegram looks good and works flawlessly on desktop Linux. So, you must try it out!
3. Viber [not open source]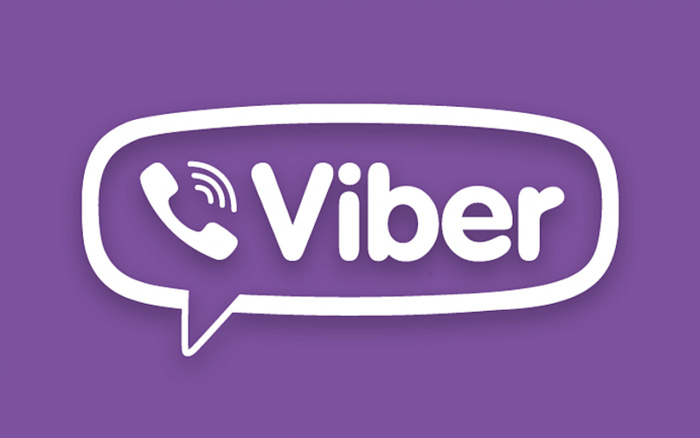 Viber is more of an alternative to Skype. It provides text, audio and video chat options.
With a native Linux client, Viber has been sneaking into the Skype userbase. No surprises that your chat history is synchronized between the desktop and the mobile app (as in Telegram and Skype).
It also integrates well with most of the desktop environments, including GNOME. Installation packages are available for Ubuntu and Fedora Linux distributions but only for 64 -bit systems.
You might have an issue of unmet dependencies while installing on Ubuntu 18.10 or newer. If you have Ubuntu 18.04, you should be good to go.
4. Wire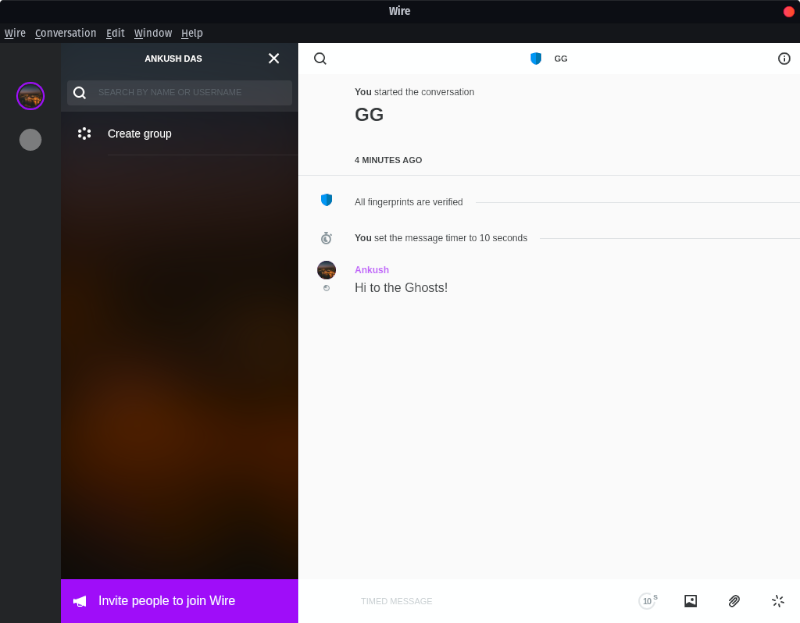 Wire has generated quite a buzz because of its modern, clean interface and focus on privacy. With end to end encryption for text, audio, and video, Wire pitches itself as the ultimate private messaging app.
You can utilize it for personal use or for your team/business. So, it also an open source alternative to Slack – in case you're looking. You might find it listed in the software center – however, you can also check out their GitHub releases for the latest version.
5. Signal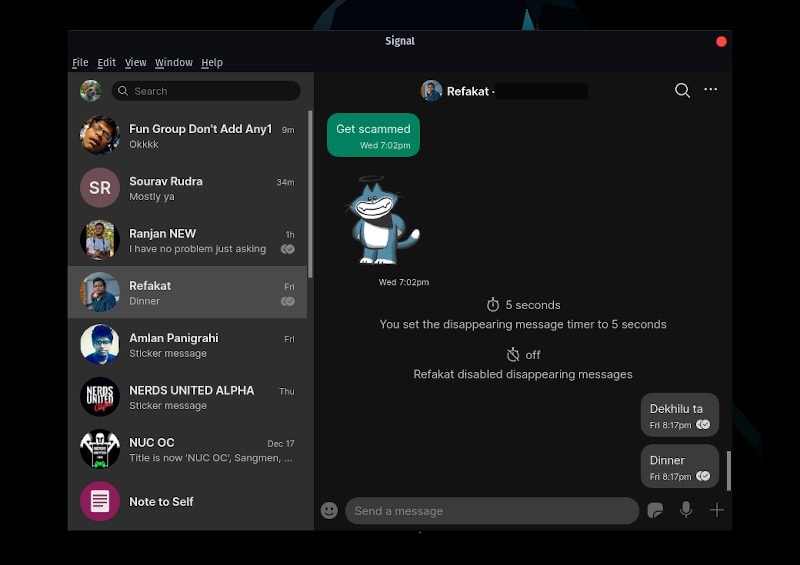 Signal is yet another interesting messaging app for smartphones that offers a native Linux desktop client.
It focuses on privacy and security while being an open-source messaging app for Linux. You can learn more about the app and how to get it installed in our separate coverage about the Signal app.
6. Session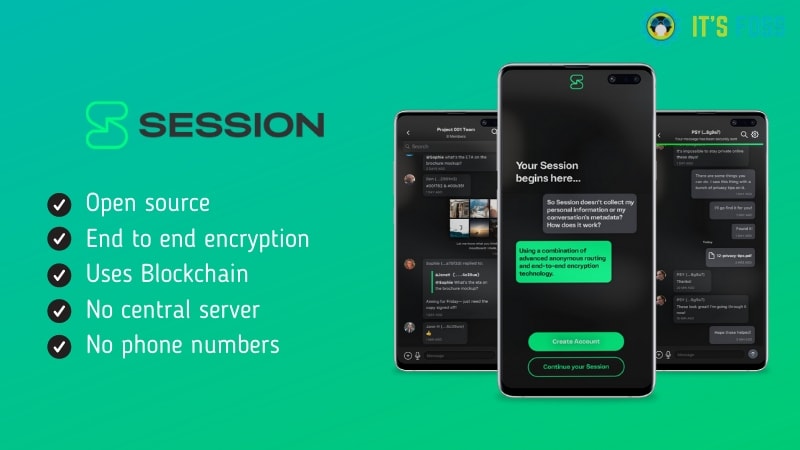 Session is yet another interesting app that happens to be a fork of Signal. We've already covered the Session app in a separate article.
But, to let you know in brief – Session app focuses on privacy and does not require a phone number in order to use the service. So, if you want something like that for your personal usage, Session is quite good.
Best messaging apps for Linux [Team/business usage]
7. Wickr [not open source]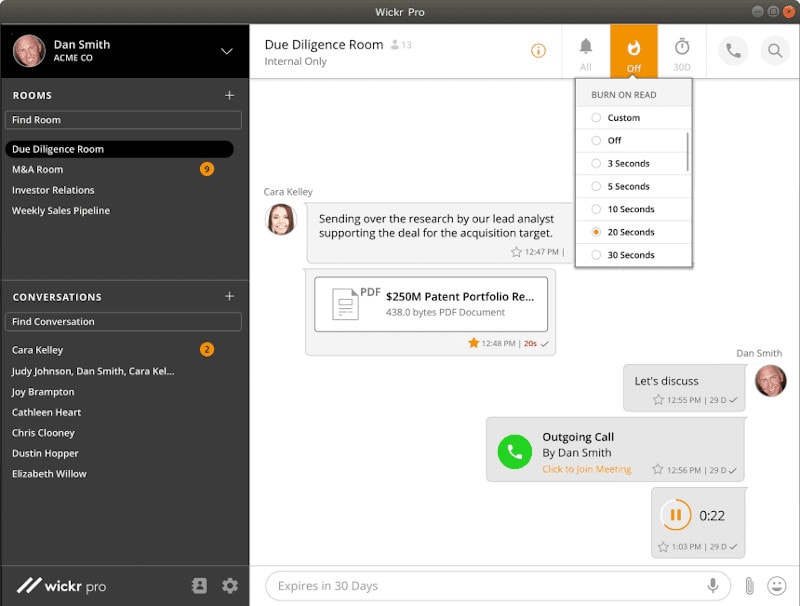 Available for individuals as well as businesses, Wickr is a quite popular secure texting app.
Wickr has a self destruct feature which makes the communication virtually untraceable. It is free to get started – however, if you want more than 10 team members and want to unlock its potential features while getting rid of the limitations, you can opt for the premium plans.
8. Slack [not open source]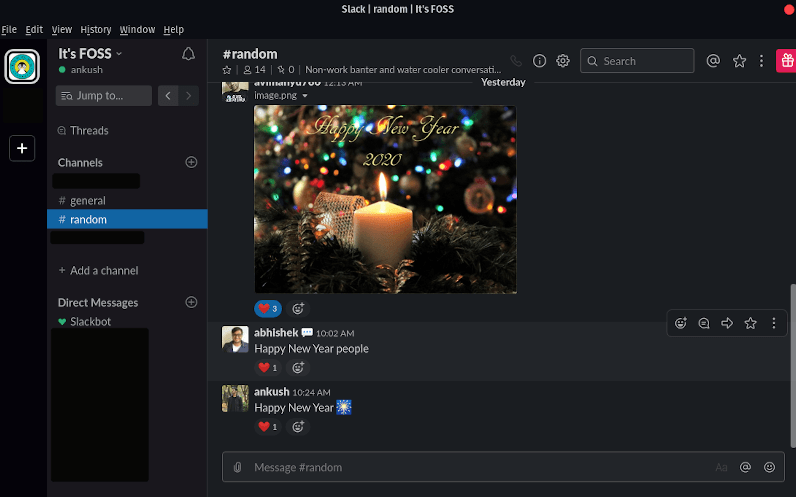 Lately, Slack has become the substitute of Linux's famed IRC (Internet Relay Chat). It's more suitable for startups, small and large scale businesses.
Even though it is not an open-source application, it is one of most popular go-to team communication apps that provides native Linux support as well.
It also includes a lot of third-party integrations. This way, you can view Dropbox files, see Trello cards, etc. Even GitHub can be integrated into Slack so that you get notified for new commits.
You can easily install Slack in Linux to get started.
9. Riot
Riot is one of the best open source Slack alternatives that you can utilize on Linux.
You can choose to use it for your personal usage or opt for professional usage with collaboration capabilities. Riot takes a decentralized approach. So, you can use the public Matrix server or opt to purchase a premium hosted servers. You can even host it yourself if you want.
10. Rocket.Chat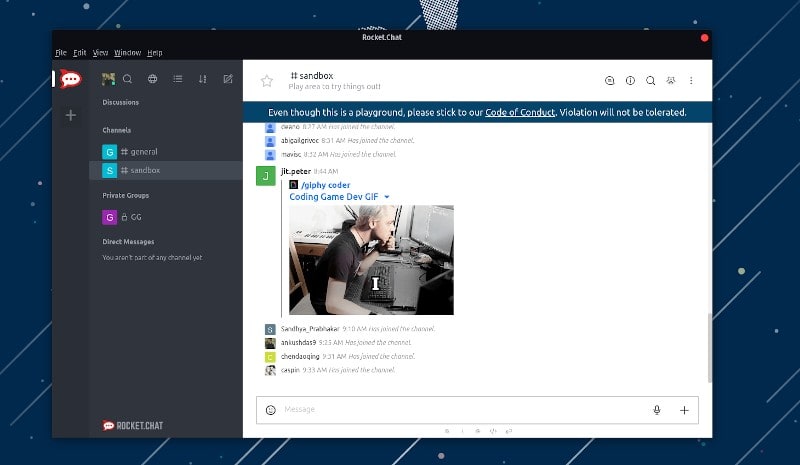 Yet another open source slack alternative that's potentially one of the best messaging apps available for Linux.
It's perfectly tailored for work and team communication. In addition to the necessary features, you get to choose if you want to host it yourself or opt for a premium hosted plan.
The user experience is impressive and it features most of the essential features for a Linux user.
Wrapping up
I'm sure there are a couple more messaging apps that you can easily use on Linux. Did I miss listing any of your favorites? What's your favorite messaging app in Linux?
Let me know your thoughts in the comments below.