As the desktop Linux usage grows, messaging on Linux is no more restricted to those IRC chats. There are a number of 'mainstream' messaging apps for Linux available these days.
When I say mainstream, I mean the popular instant messaging applications that are available on a variety of platforms, especially on mobile devices. A desktop companion to its mobile counterpart always comes in handy when you are in no mood to type on your smartphone.
So, in this article, let's take a look at some of the best messaging applications for Linux.
🚧
Some applications mentioned here are not open source, but are available for Linux. They have been highlighted to clarify it.
Best messaging apps for Linux (Personal Use)
We focus on messaging apps that provide a native desktop experience. Some apps may end up as a wrapper to their web app in the form of a desktop app.
1. Wire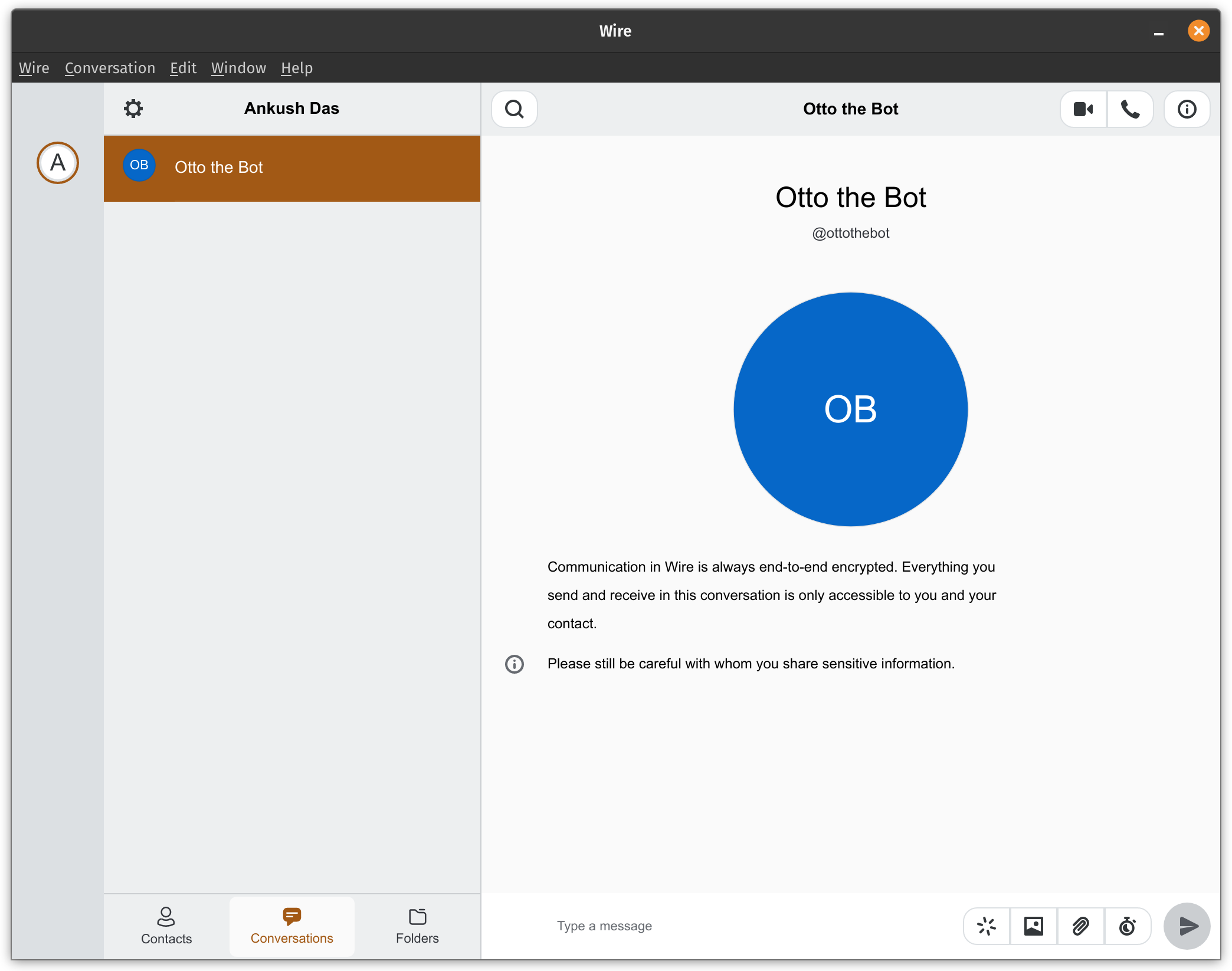 Wire is an impressive option for its modern, clean interface and focus on privacy. With end-to-end encryption for text, audio, and video, Wire pitches itself as the ultimate private messaging app.
You can utilize it for personal use or for your team/business. So, it also an open source alternative to Slack – in case you're looking. You can find it listed in the software center; however, you can also check out its GitHub releases for the latest version.
Suggested Read 📖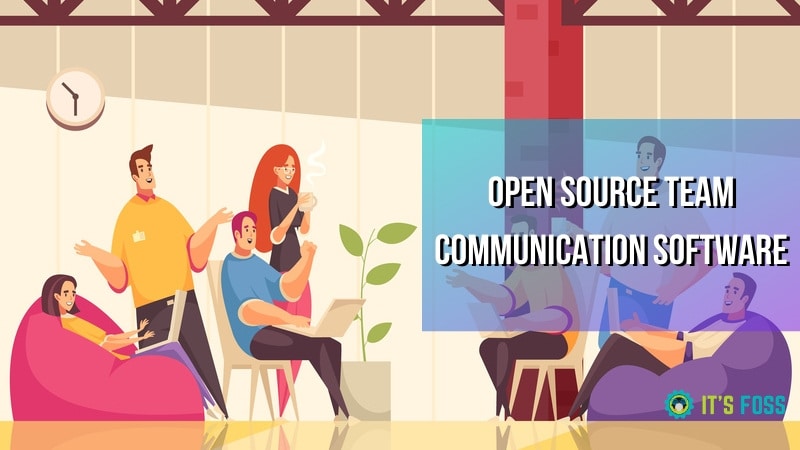 2. Signal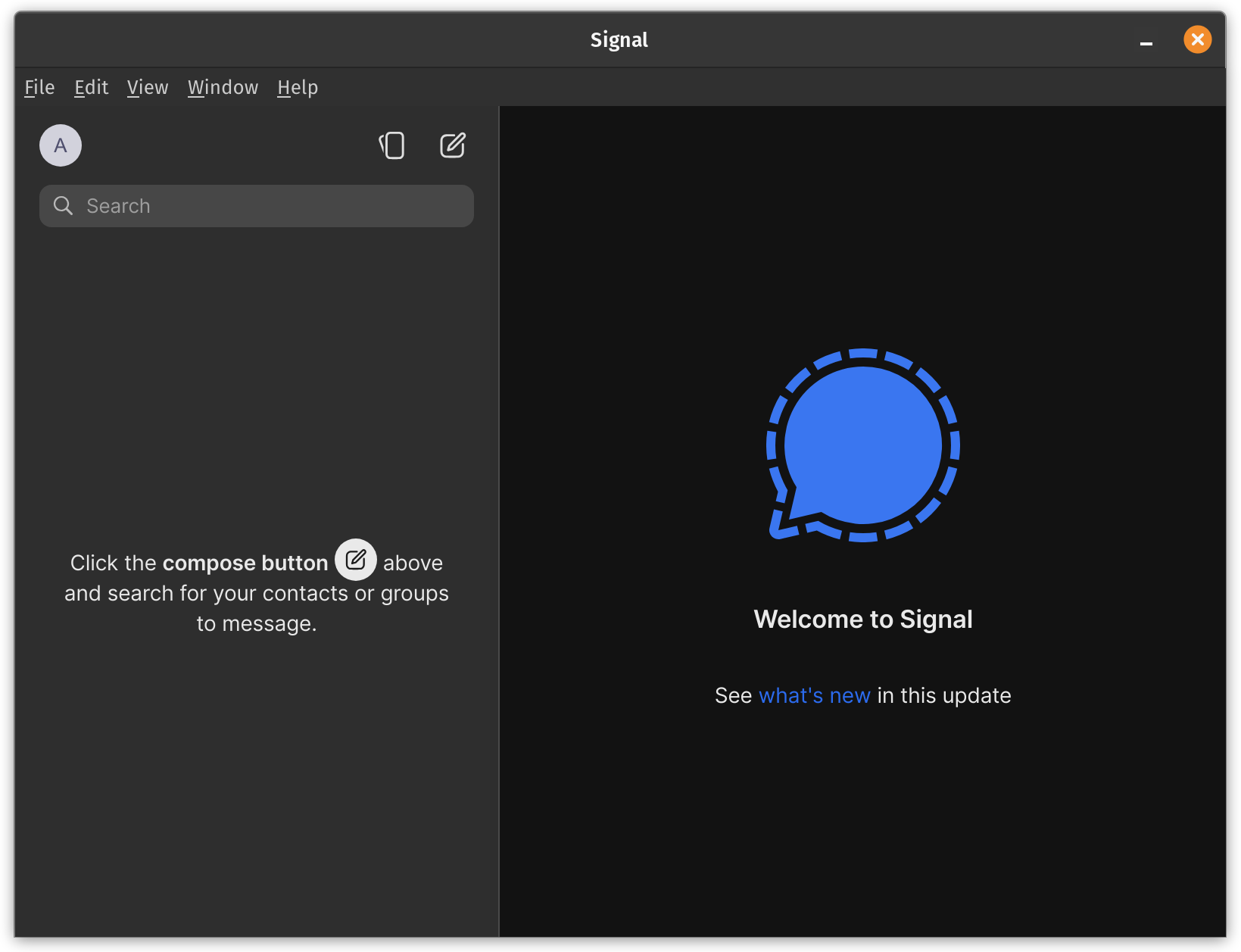 Signal is a popular WhatsApp alternative known for its privacy-first approach. You get a native Linux desktop client.
Signal always offered a desktop app for Linux, even when it was not as popular. So, it is a pretty good choice for many Linux users.
3. Session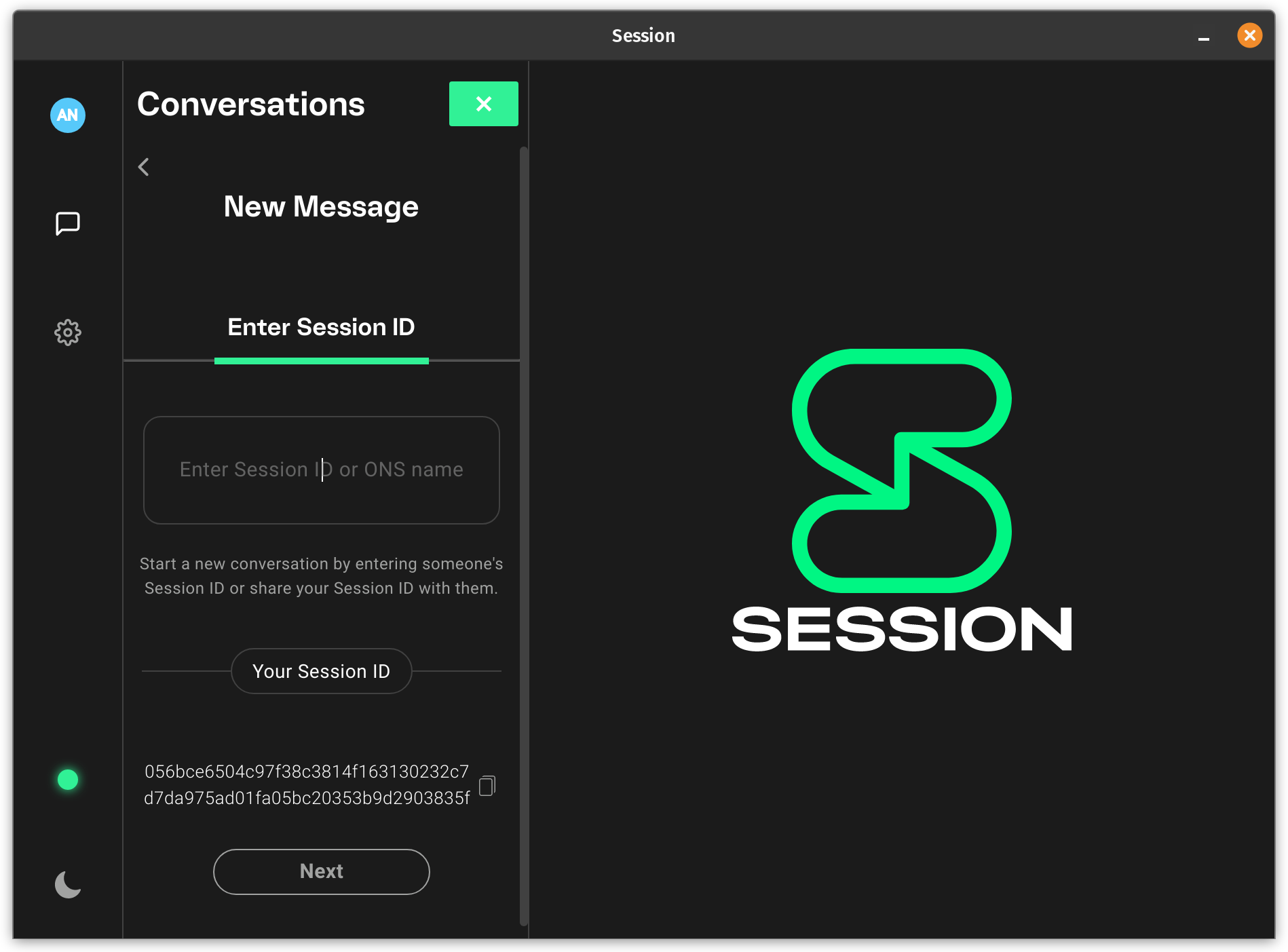 Session is yet another interesting app that happens to be a fork of Signal.
Session focuses on privacy and does not require a phone number to use the service. So, if you want something like that for your personal usage, Session is perfect.
4. Jami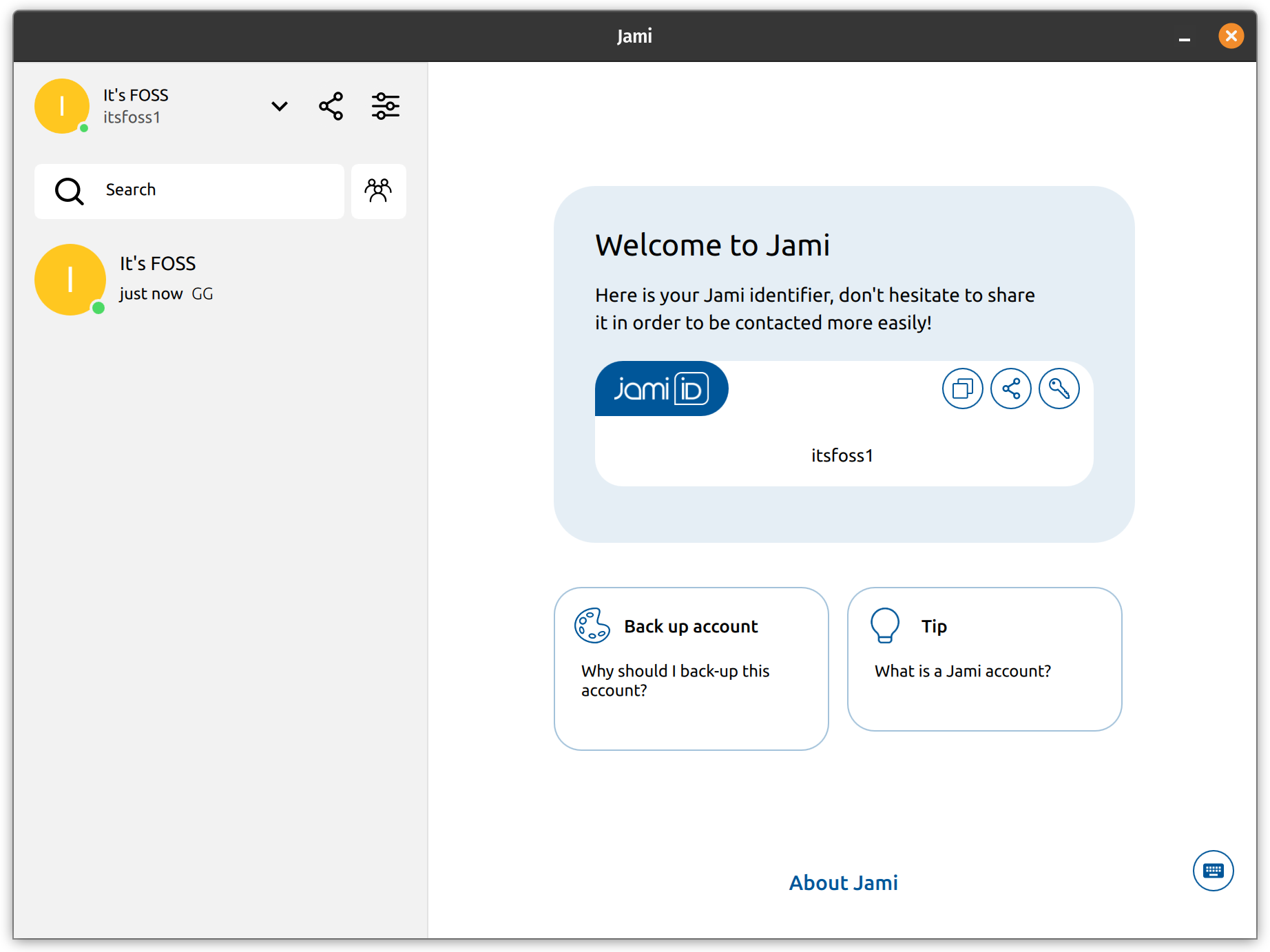 Jami is an open-source decentralized end-to-end encrypted messaging platform. You can text, join a voice call and initiate a video call as well.
You do not need to share any personal information to get started. Just create a username to go with, and share it along with your colleagues or friends to connect.
5. Skype (Not FOSS)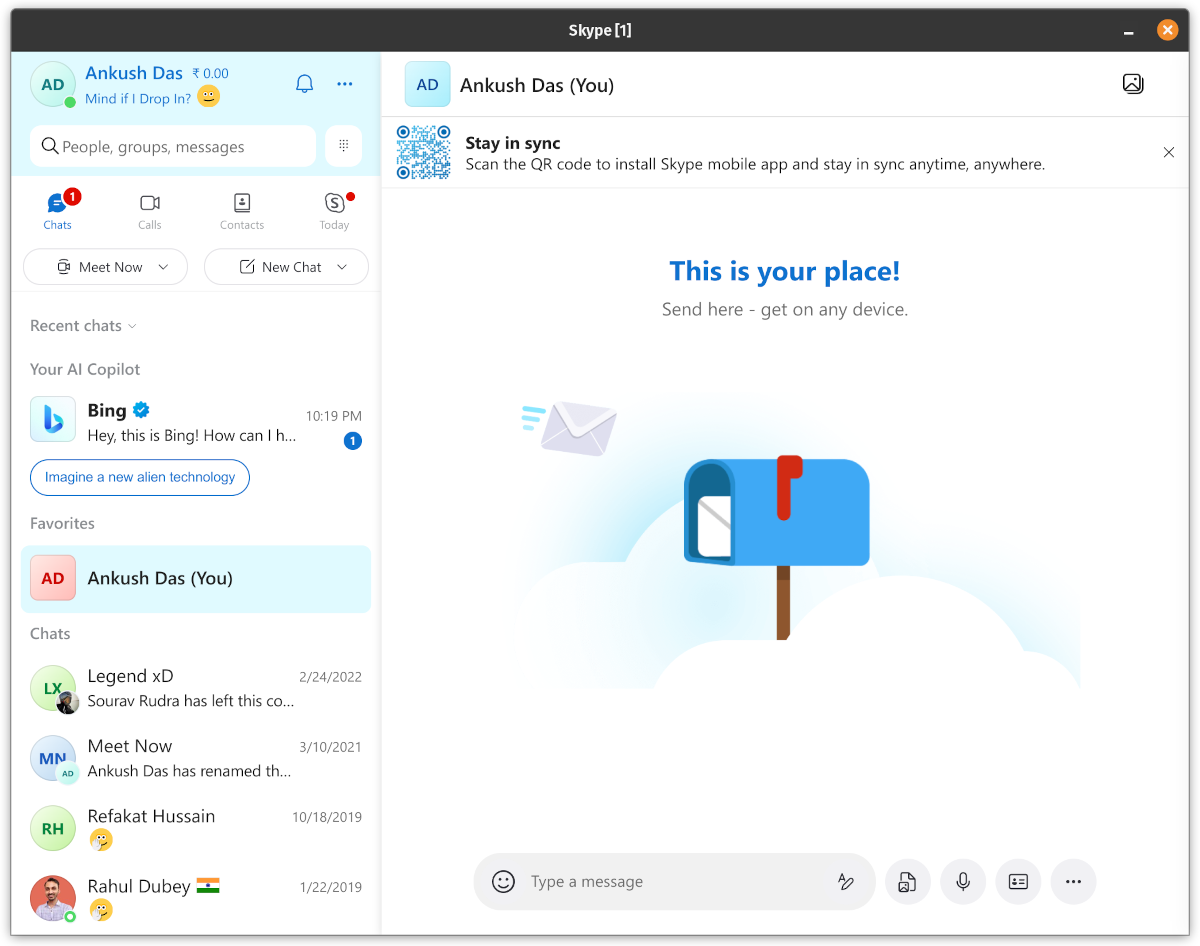 I know listing a Microsoft product is not a good idea. But Skype is one of the most popular messaging services for desktop. Even with Microsoft Teams around, Skype is one of the choices for many users, personal and business.
You get a Snap package for Skype's desktop client. If you're still not sure what to do, you can read my tutorial on how to install Skype in Ubuntu for clarification.
Furthermore, it works pretty great and integrates well in most Linux desktop environments.
6. Telegram (Not FOSS)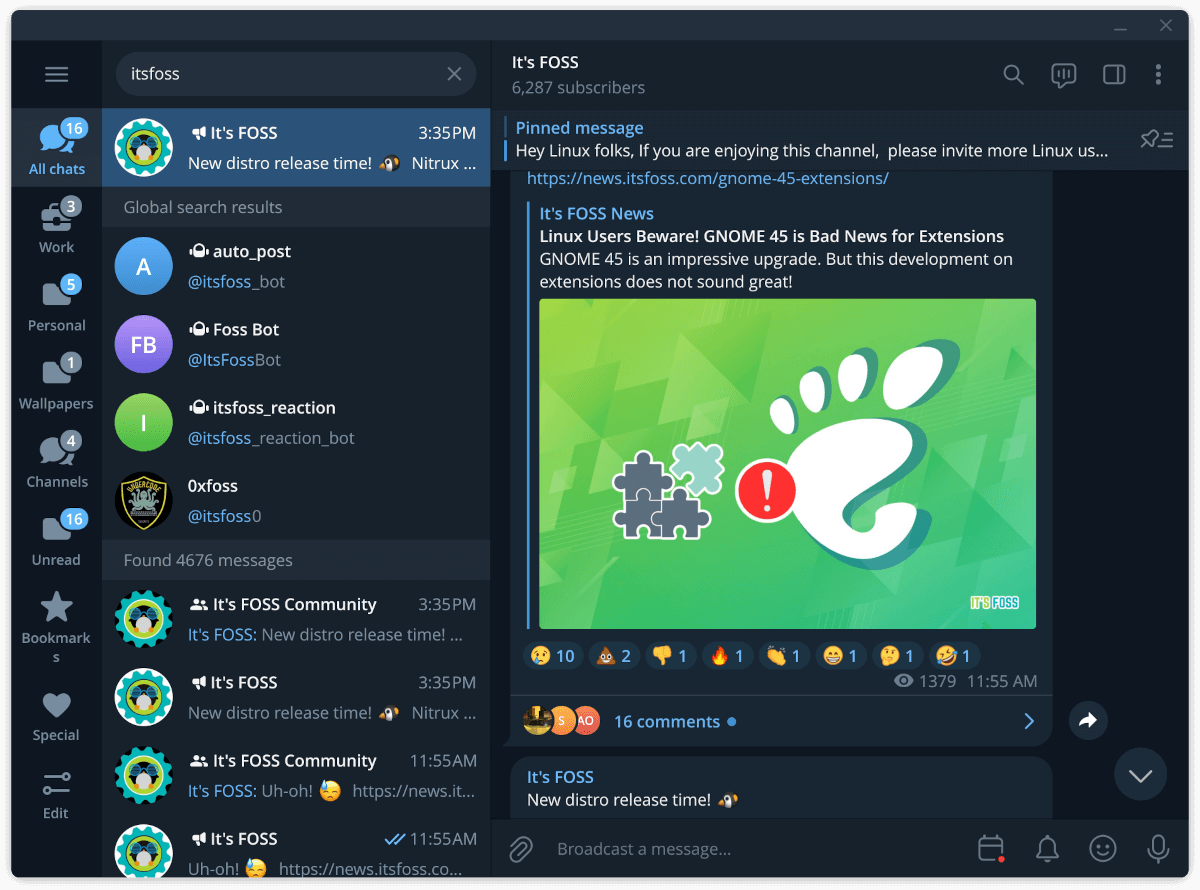 Telegram is yet another popular messaging app that is partially Open Source (check GitHub) and a privacy-focused messaging application that is available for all desktop platforms and mobile operating systems and thus can be termed as a true cross-platform application.
It is also a very popular alternative to WhatsApp, so if you are on the lookout to replace WhatsApp with a messaging service that supports Linux, you can bet on Telegram.
Telegram looks good and works flawlessly on desktop Linux. So, you must try it out!
7. Viber (Not FOSS)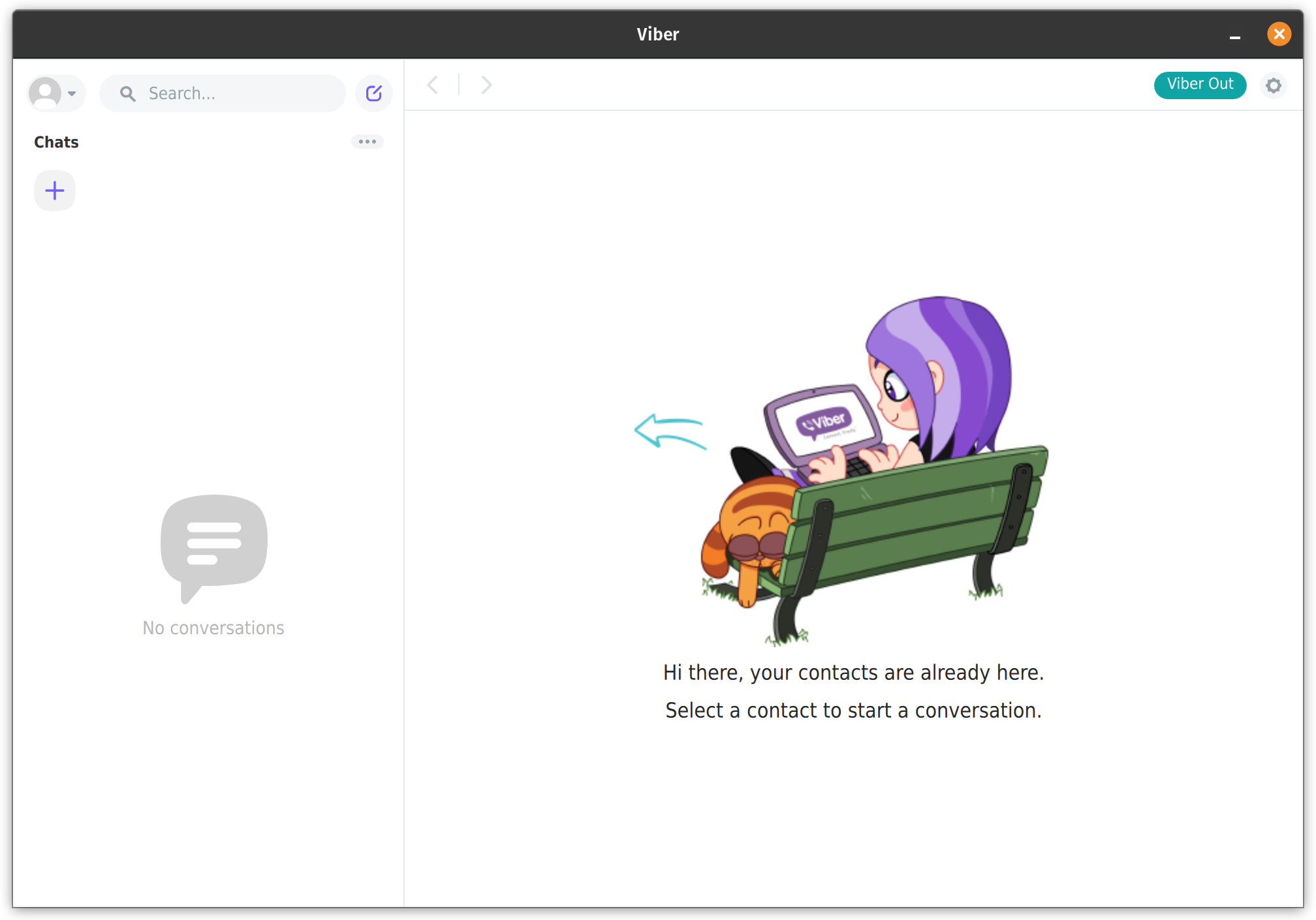 Viber is more of an alternative to Skype. It provides text, audio, and video chat options. It is not a suitable option for privacy-focused users, but it is a usable option for Linux users.
With a native Linux client, Viber is a decent option. No surprises that your chat history is synchronized between the desktop and the mobile app (as in Telegram and Skype).
It also integrates well with most of the desktop environments, including GNOME. You can use the AppImage file or get the .deb/.rpm packages to install.
8. Discord (Non FOSS)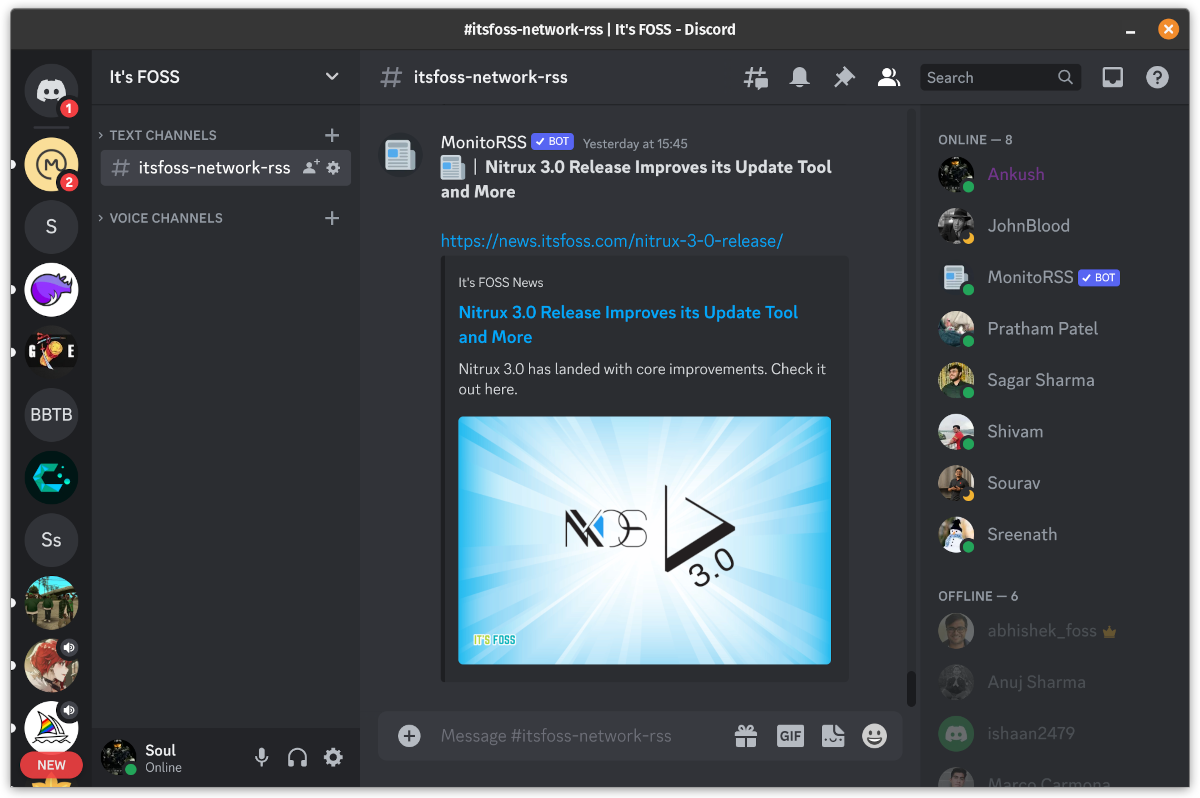 Discord is an all-in-one platform for teams and individuals. You can just hang out with your friends while sharing your screen, join a conference video call or voice call.
When you create your own Discord server (for free), you can tweak plenty of things in it using Discord bots. Unlike some others, it is a fun option with lots of features.
Suggested Read 📖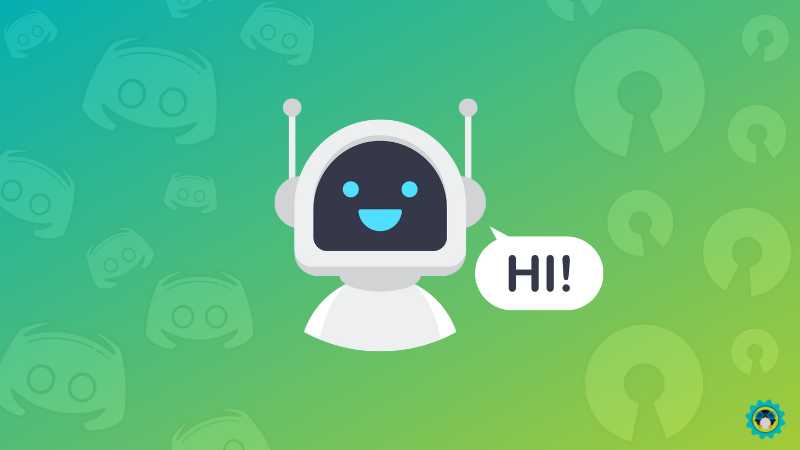 Best messaging apps for Linux (Teams)
While you can choose to use some apps above for teams, let me highlight some options purely for business usage.
9. AWS Wickr (Not FOSS)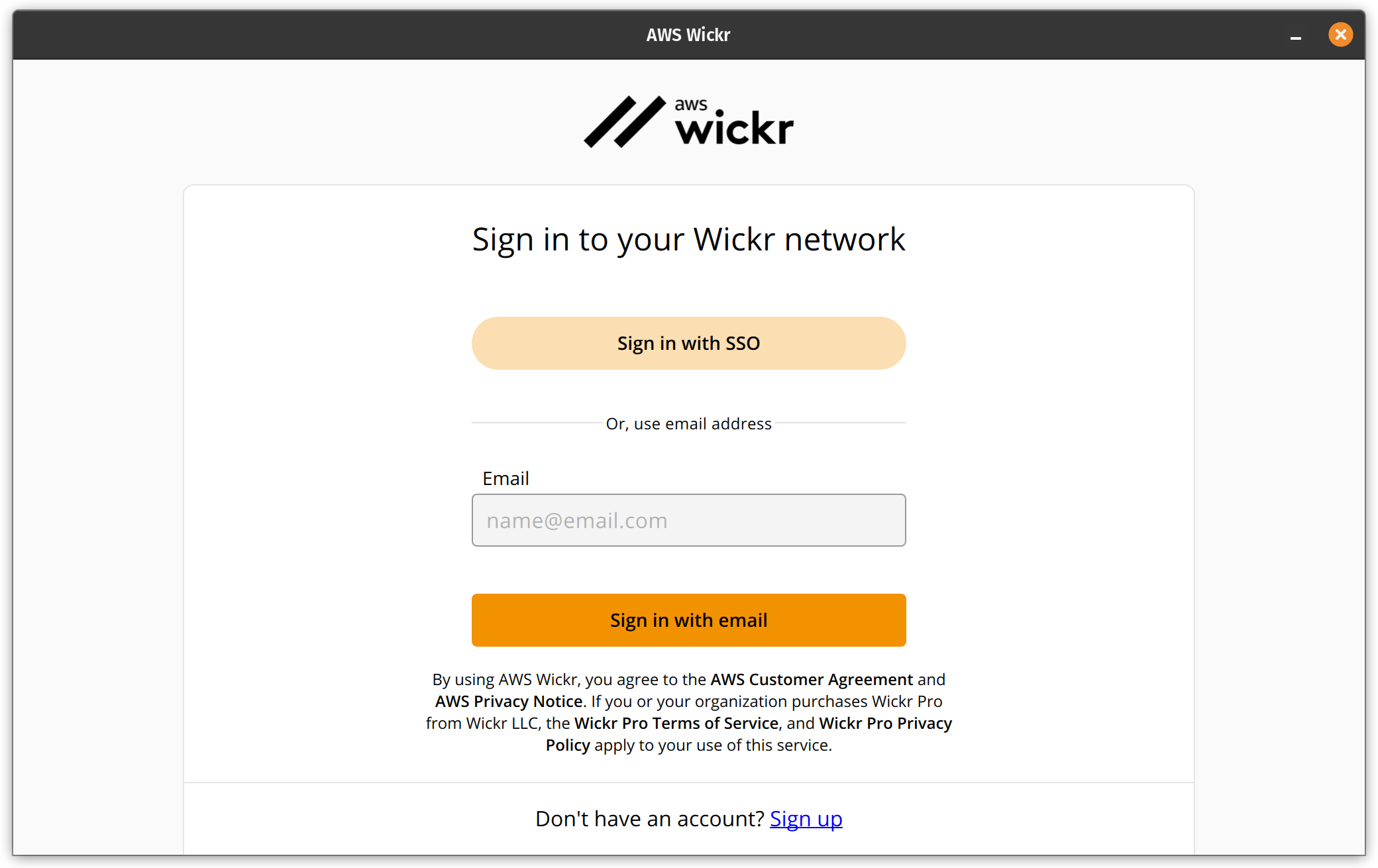 Wickr was a decently popular option for both individuals and businesses. Now that it is a part of AWS offerings, it would best suit users who use AWS services and prefer using them.
It features end-to-end encryption like most others, and provides advanced security features for your business/team.
10. Slack (Not FOSS)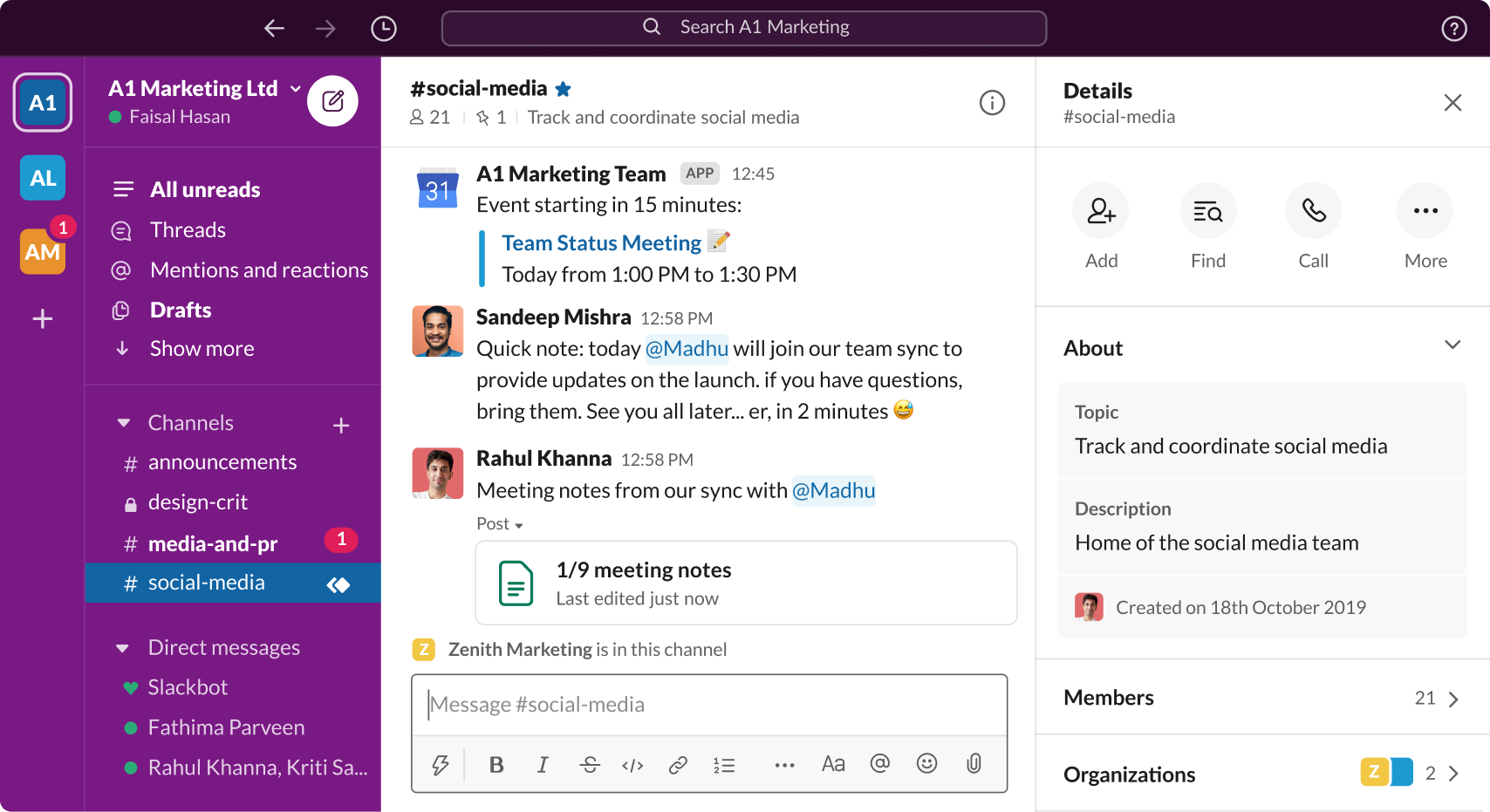 Slack is immensely popular. It is more suitable for startups, small and large-scale businesses.
Even though it is not an open-source application, it is one of the most popular go-to team communication apps that provides native Linux support as well.
It also includes plenty of third-party integrations. This way, you can view Dropbox files, see Trello cards, etc. Even GitHub can be integrated into Slack so that you get notified for new commits.
You can easily install Slack on Linux to get started.
11. Element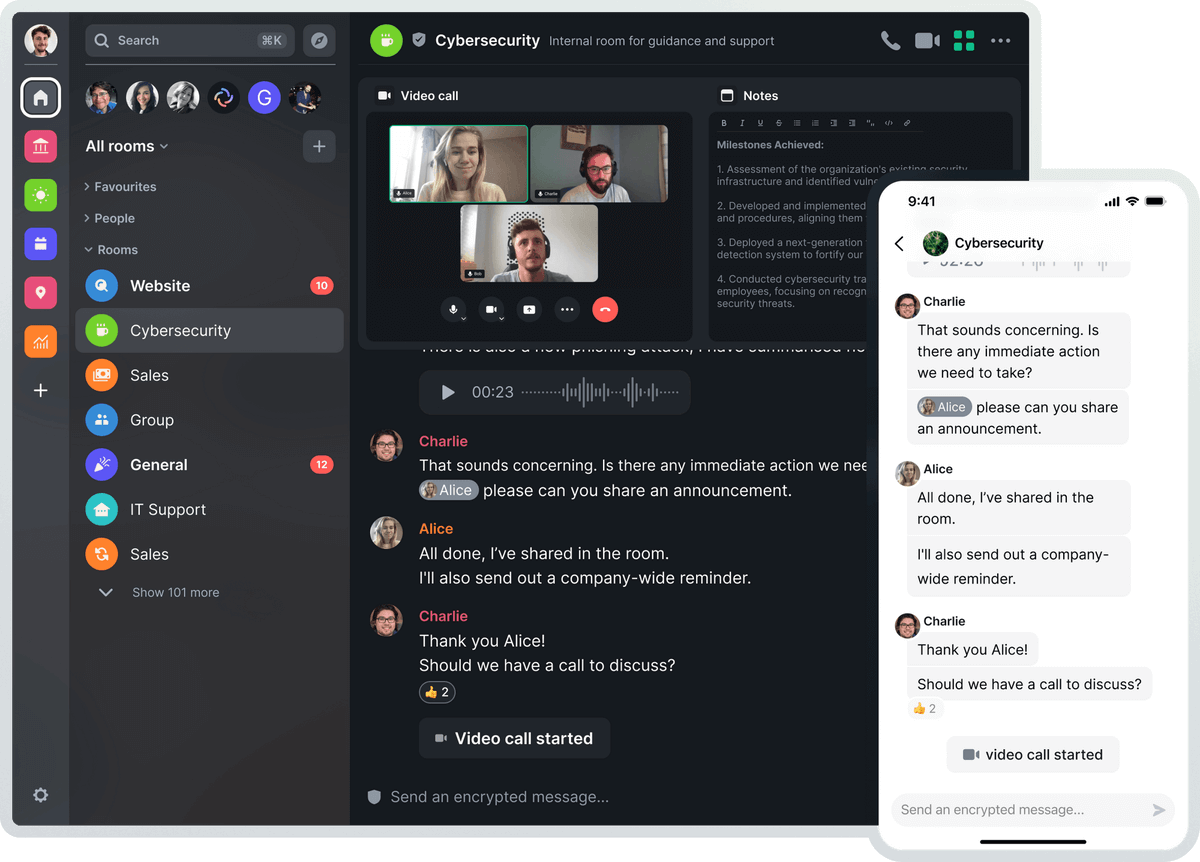 Element is one of the best open source Slack alternatives that you can utilize on Linux.
Whether it is for your personal usage or professional usage with collaboration capabilities, Element is a good option. It takes a decentralized approach. So, you can use the public Matrix server or opt to purchase a premium hosted servers. You can even host it yourself if you like.
You can also explore other Matrix clients if you prefer decentralized messaging.
Suggested Read 📖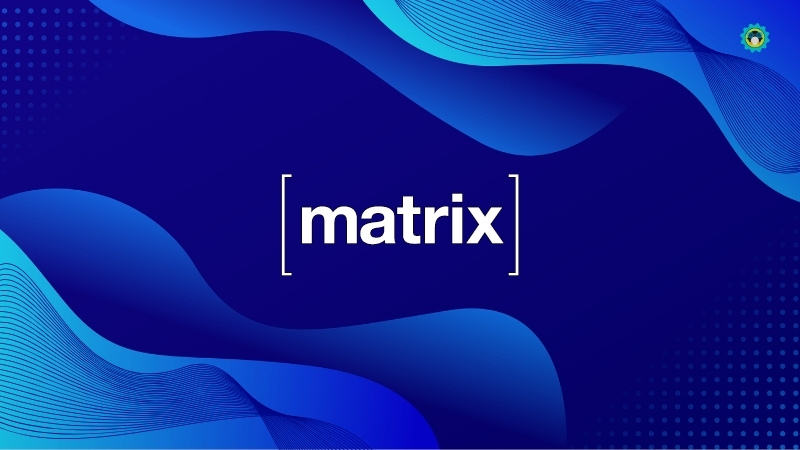 12. Rocket.Chat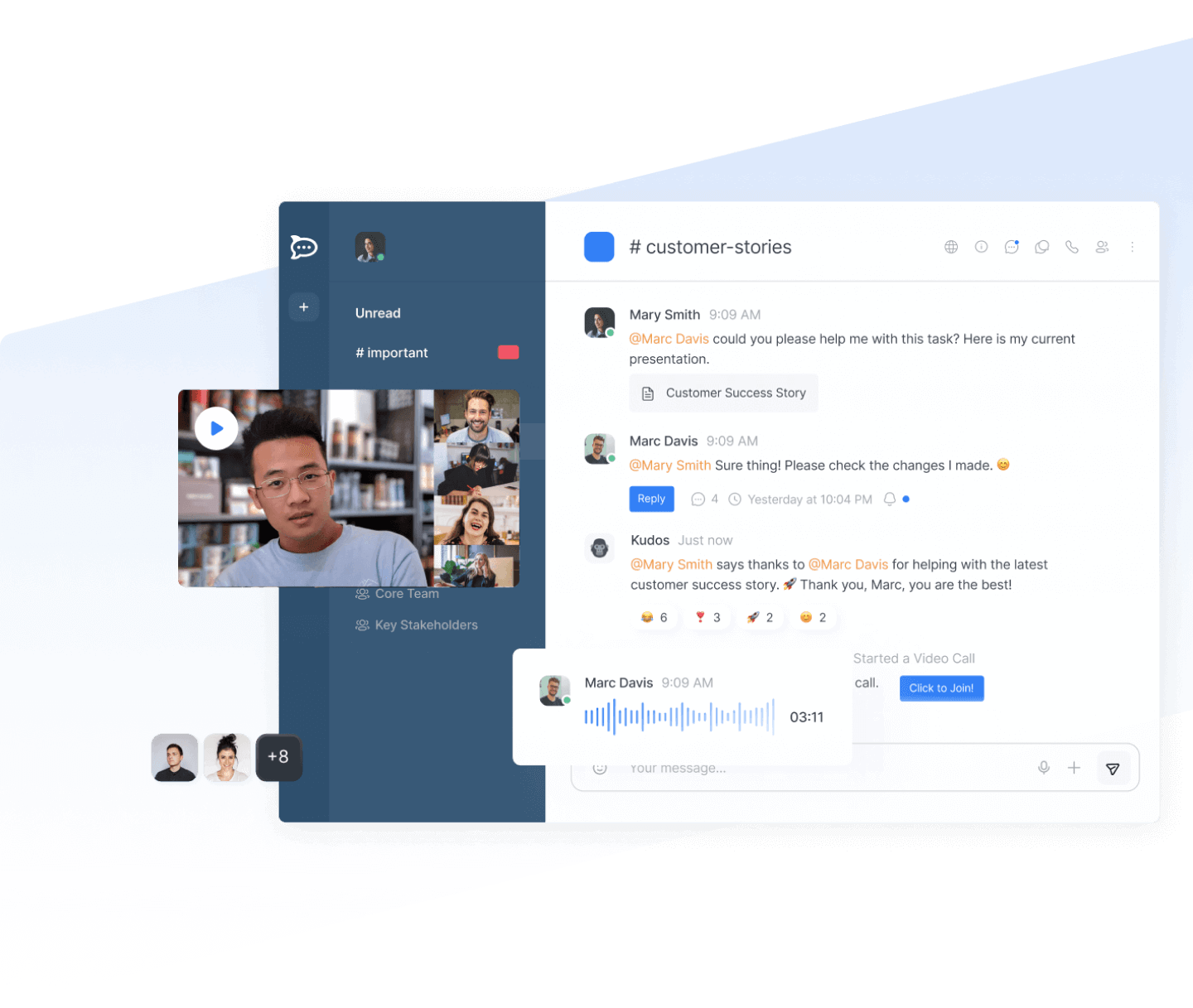 Yet another open-source slack alternative, potentially one of the best messaging apps available for Linux.
It's perfectly tailored for work and team communication. In addition to the necessary features, you get to choose if you want to host it yourself or opt for a premium hosted plan.
The user experience is impressive, and it features most of the essential features for a Linux user.
Wrapping up
I'm sure there are several more messaging apps that you can easily use on Linux.
💬 Did I miss listing any of your favorites? What's your favorite messaging app on Linux? Let me know your thoughts in the comments below.