It won't be an exaggeration if I say that GIMP is the most popular image editor in the Linux world and perhaps the best open source Photoshop alternative.
GIMP released GIMP 2.10, six years after the last major release of version 2.8. Version 2.10 is still the major release, with minor point releases being added to it. The next major release will be GIMP 3.0, but it is still under development.
🗓️
The project was started in 1996 and in the last 25+ years, it has become the default image editor on almost all major Linux distributions. It is also available on Windows and macOS.
Install GIMP on Ubuntu and other Linux distributions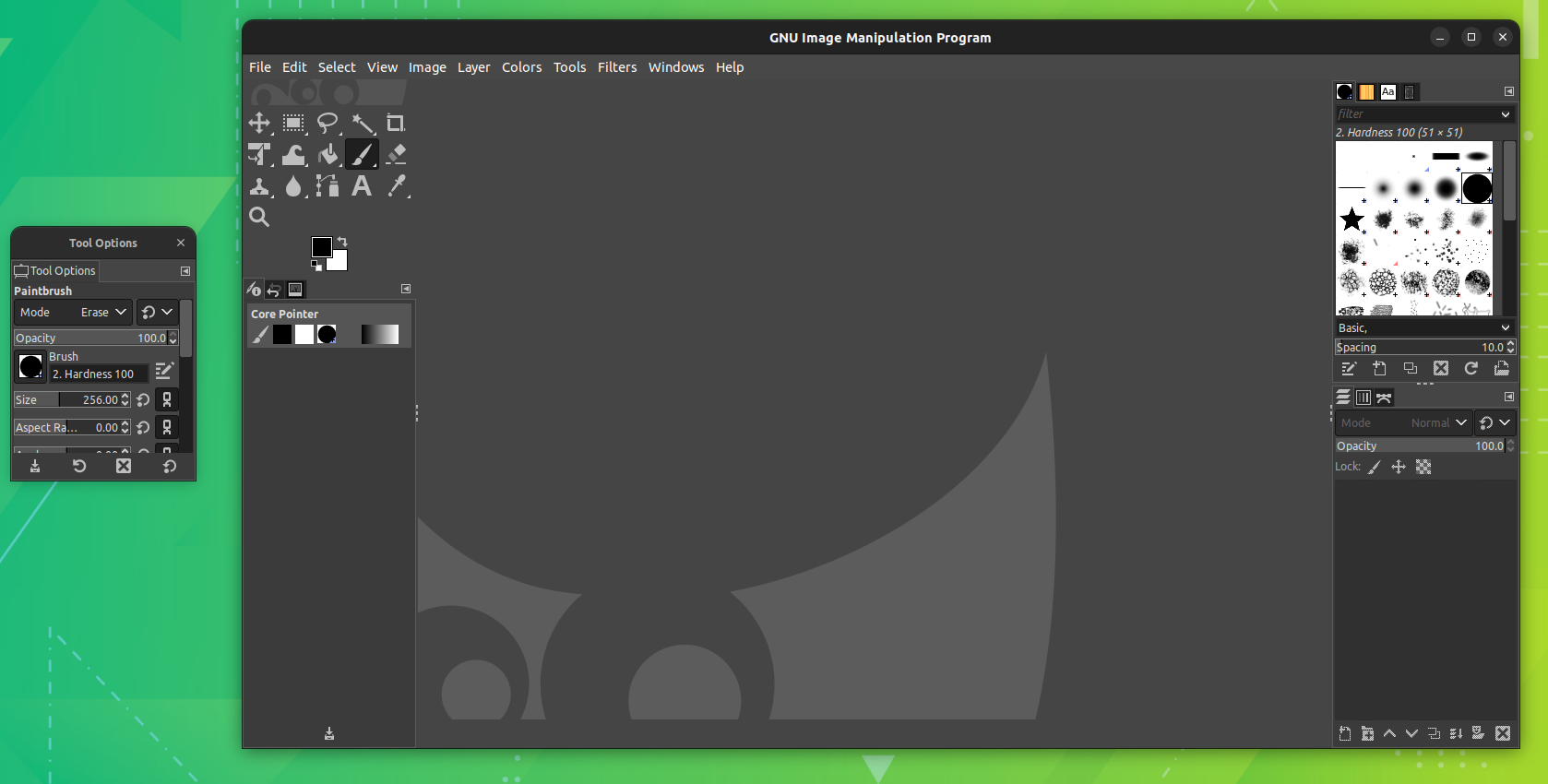 Since it has been some time from the release, GIMP 2.10.x should be now available for most Linux distributions.
On Ubuntu, you can find the snap version of GIMP in the Software Center and install it from there.
I advise checking the software center or package manager of your Linux distribution and see if it provides GIMP 2.10.x or not. If it does not, use either Snap, Flatpak, PPA or source code methods to install GIMP.
Method 1: Installing GIMP via Distribution Package Repositories
Since it's been some time since the release of version 2.10, various releases of Ubuntu offer different point release versions of Gimp 2.10. If you want to install it from the official repository, then open the terminal and enter:
sudo apt install gimp
To remove Gimp, open a terminal and run:
sudo apt remove gimp
sudo apt autoremove
Method 2: Installing GIMP via Snap Package
You can use Snap for installing the latest version of GIMP. If you are using Ubuntu, you are good. For other Linux distributions, please ensure that you have Snap support enabled.
Now, open the Software Center and search for Gimp.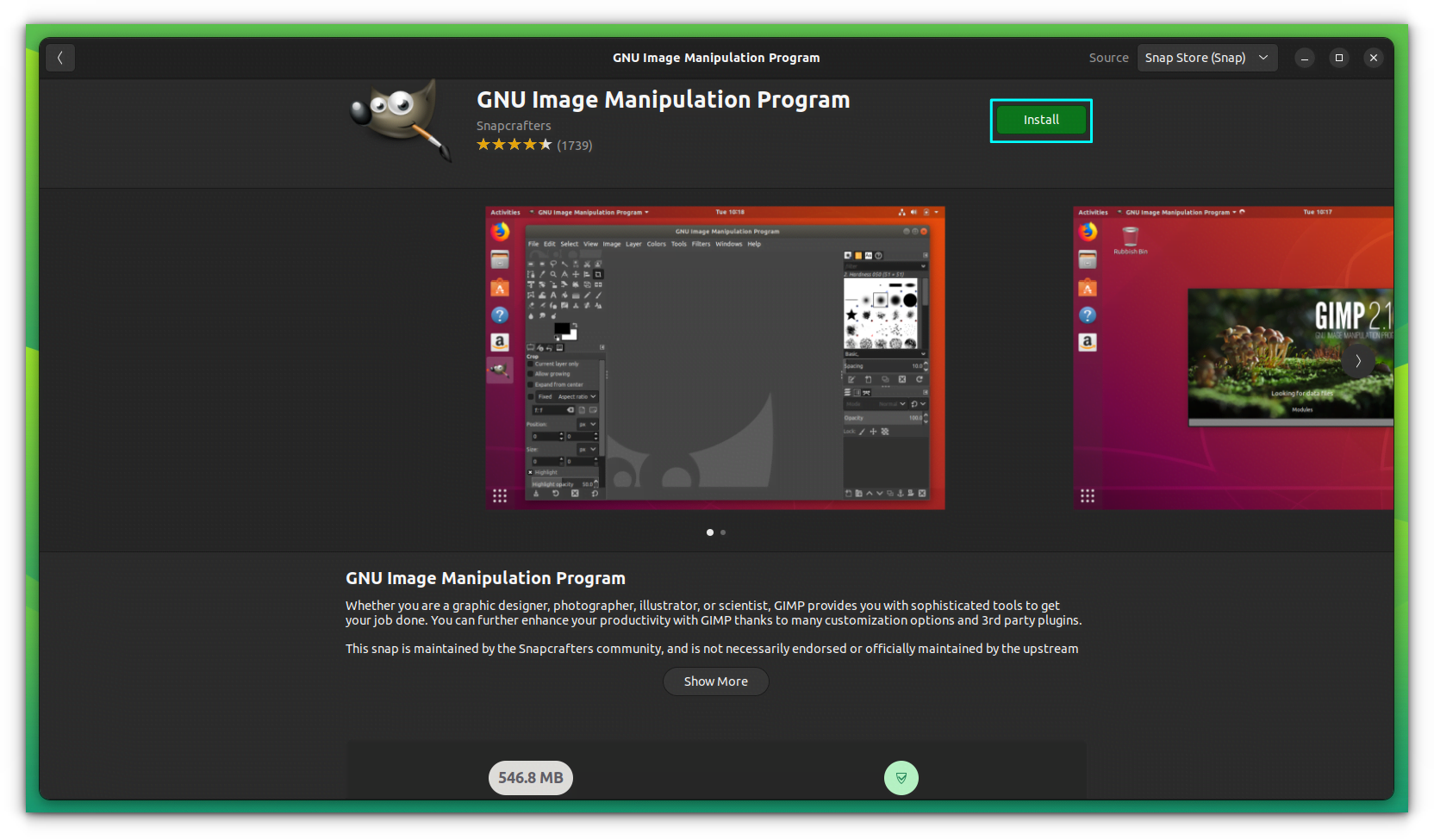 Click on "Install" button to install GIMP on your system.
Or you can use the command line to install:
sudo snap install gimp
That's it. GIMP 2.10.x will be installed.
To remove it, use the Software Center. Or open a terminal and run:
sudo snap remove gimp
Related Read 📖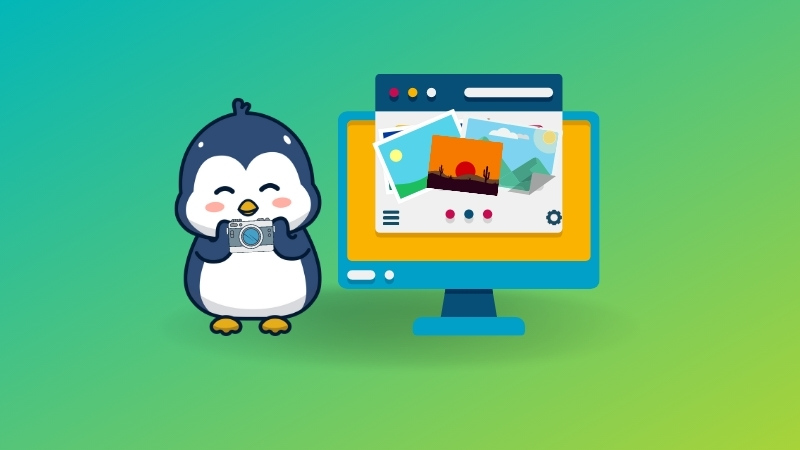 Method 3: Installing GIMP via PPA in Ubuntu-based Linux distributions
Dislike Snap or Flatpak? No worries. Just install it using apt package manager:
There is an unofficial PPA available that you can use to install the latest GIMP version on Ubuntu 20.04+, Linux Mint and other Ubuntu-based Linux distributions right now.
sudo add-apt-repository ppa:ubuntuhandbook1/gimp
sudo apt update
sudo apt install gimp
If you already have GIMP installed, it will upgrade to the latest version provided by the PPA.
Revert the updated GIMP version installed using the above method thanks to PPA Purge tool:
sudo apt install ppa-purge && sudo ppa-purge ppa:ubuntuhandbook1/gimp
You can learn more about PPA's by referring to our guide on how to manage PPA on Ubuntu.
Wrapping Up
GIMP is undoubtedly an essential tool for graphic designers using Linux. It is capable of doing everything you can expect from a professional image editor. It requires learning, of course.
Now you know how to install GIMP on Linux. What about learning how to remove the background of an image using GIMP? Here's a quick tutorial for it: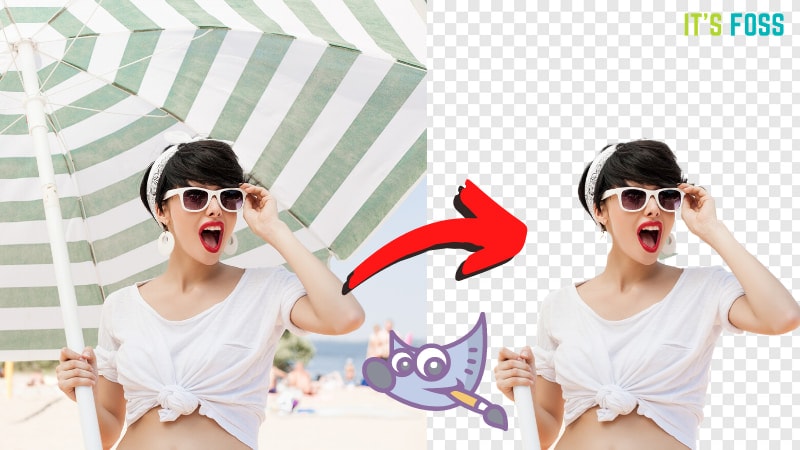 Moreover, if you want to look further and explore vector graphics editors, here are some options: