When it comes to Linux applications, there are so many choices and alternatives. But often, there are only a few good options for a task.
Originally, one of our readers requested to make a list of decent Linux photo management software, something that could replace the now defunct Picasa on Linux. And here we are with the list!
It turns out, though not many, there are some superb applications for managing photo libraries available out there. Whether you have a massive collection of photos or only a few of them, one of these options ought to suit your needs.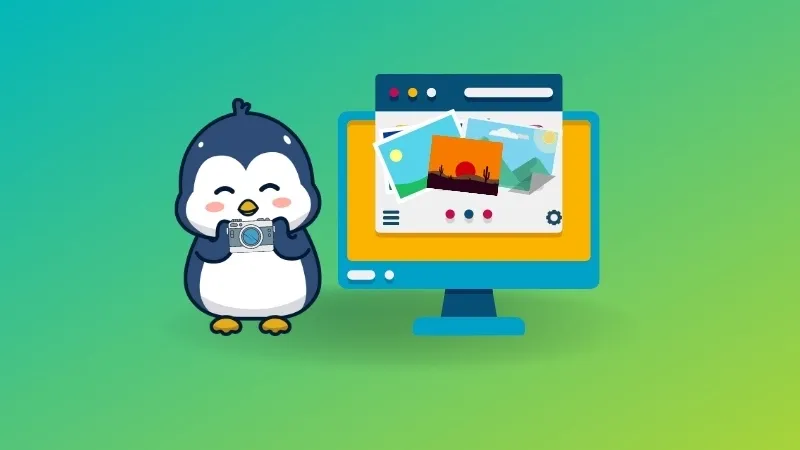 This list of best photo management applications for Linux differs from our list of best photo applications for Linux. That list contains image-related applications in general, such as editing, painting, etc., while this deals with only photo managing applications.
We have primarily mentioned the installation commands for Ubuntu and its derivatives. All you need to do is open a terminal and run those, if you do not prefer the software center (or cannot find it there).
📋
The list is in no particular order of ranking.
1. gThumb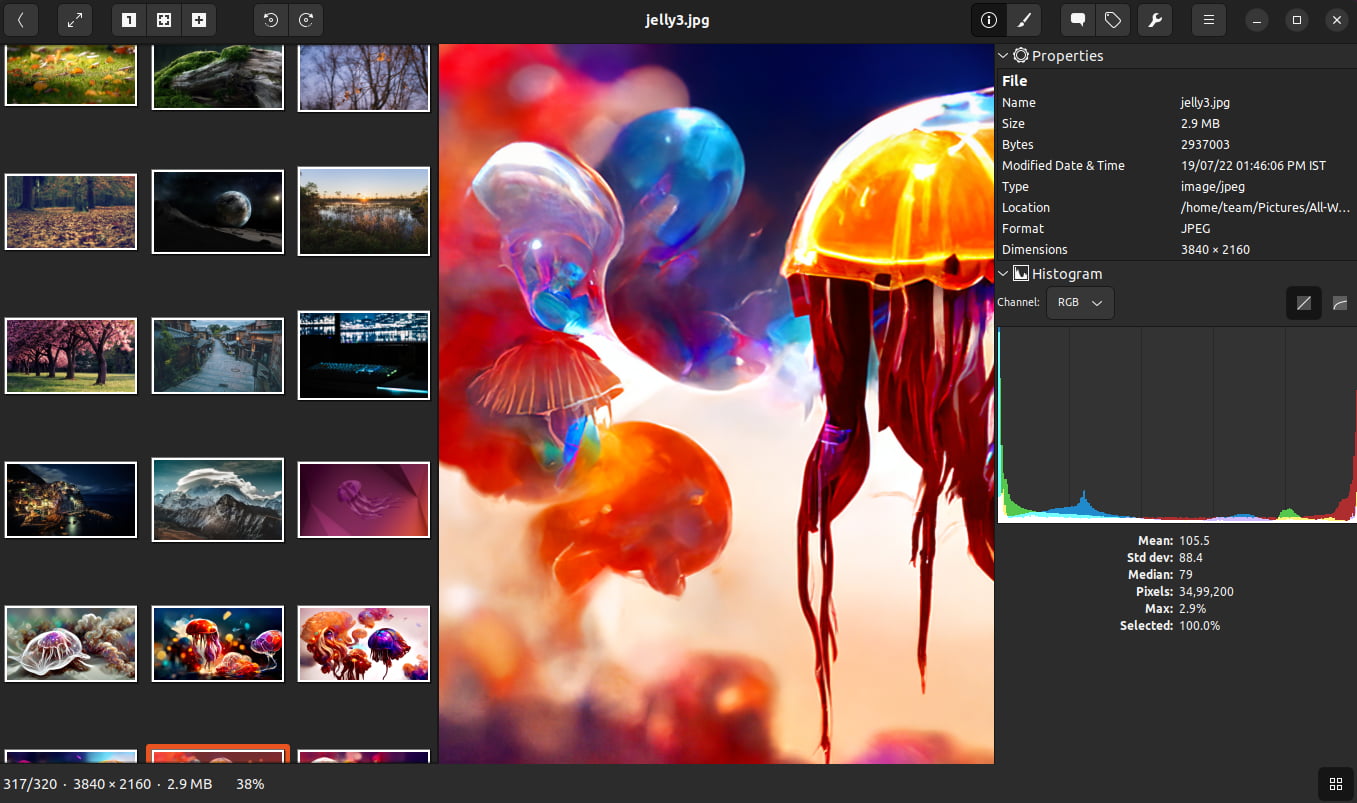 gThumb is a lightweight photo management application built mainly for the GNOME desktop environment. It includes all the basic photo management features as well as some editing and advanced operations. Some features of gThumb include:
Image Viewer: Supports all the major image format (including GIF) and metadata (EXIF, XMP etc).
Image Browser: All the basic browsing operations (thumbnails, move, copy, delete etc) and bookmarking support.
Image Organizer: Organize photos with tags, catalogs and Libraries. Importing photos from Digital Cameras. Web albums (Picasa, Flickr, Facebook etc) integration.
Image Editor: Basic photo editing operations, filters, format conversion etc.
You may check out the official gThumb feature list to know more. If you use GNOME or GNOME based desktop environments (like MATE), you should try this one out.
gThumb Installation
You can find it in the software center or pre-installed with the GNOME desktop environment in some distributions.
For Ubuntu-based distros, you can enter the following command in the terminal to get it installed:
sudo apt install gthumb
2. digiKam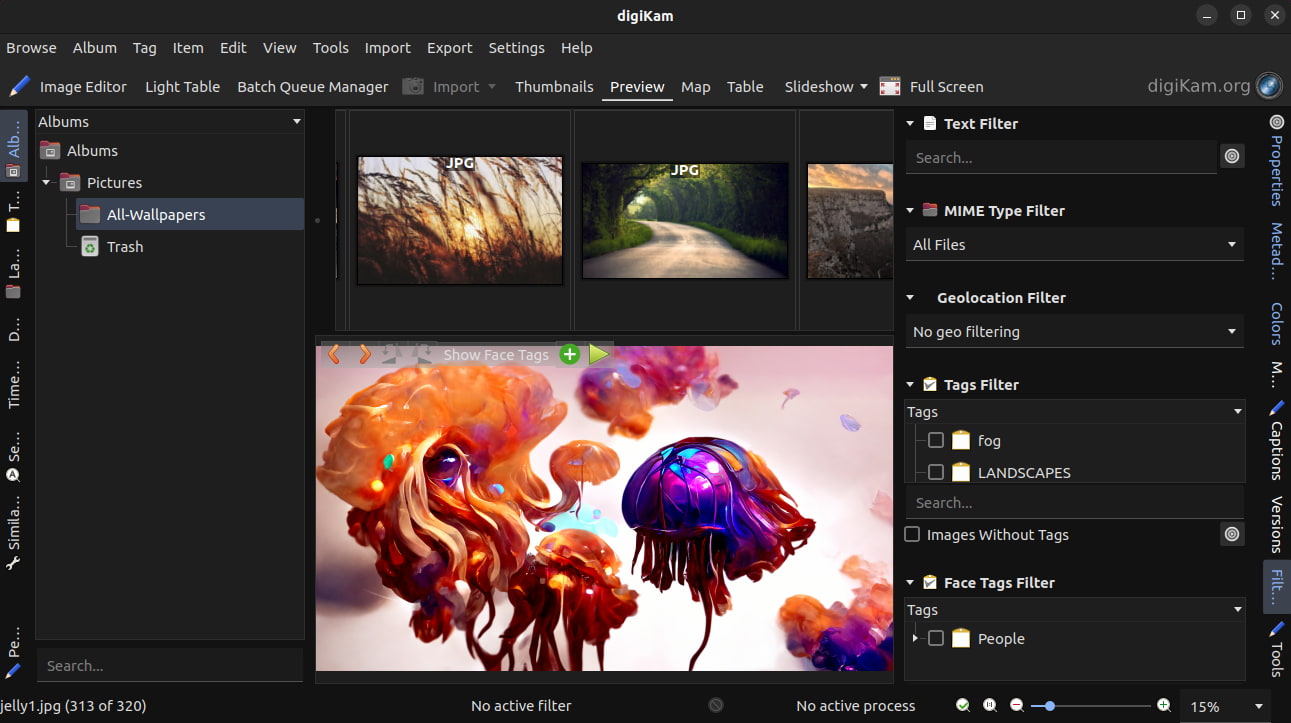 digiKam is mainly developed for KDE, but works just as well on other desktop environments. It comes with numerous features with an interface that works nicely. The main features of digiKam include:
Photo Organizer: Albums, sub-albums, tags, comments, metadata, sorting support.
Photo Importer: Import support from Digital Cameras, USB devices, Web Albums (including Picasa & Facebook) and some other features.
Photo Exporter: Export support for various online platforms and format conversion.
Photo Editor: Wide range of photo editing operations.
digiKam is certainly one of the most impressive Linux photo management software, if not the best.
digiKam Installation
digiKam is listed in the software center and available in the official repositories of several Linux distributions.
For Ubuntu, you can use the following command to get started:
sudo apt install digikam
3. Shotwell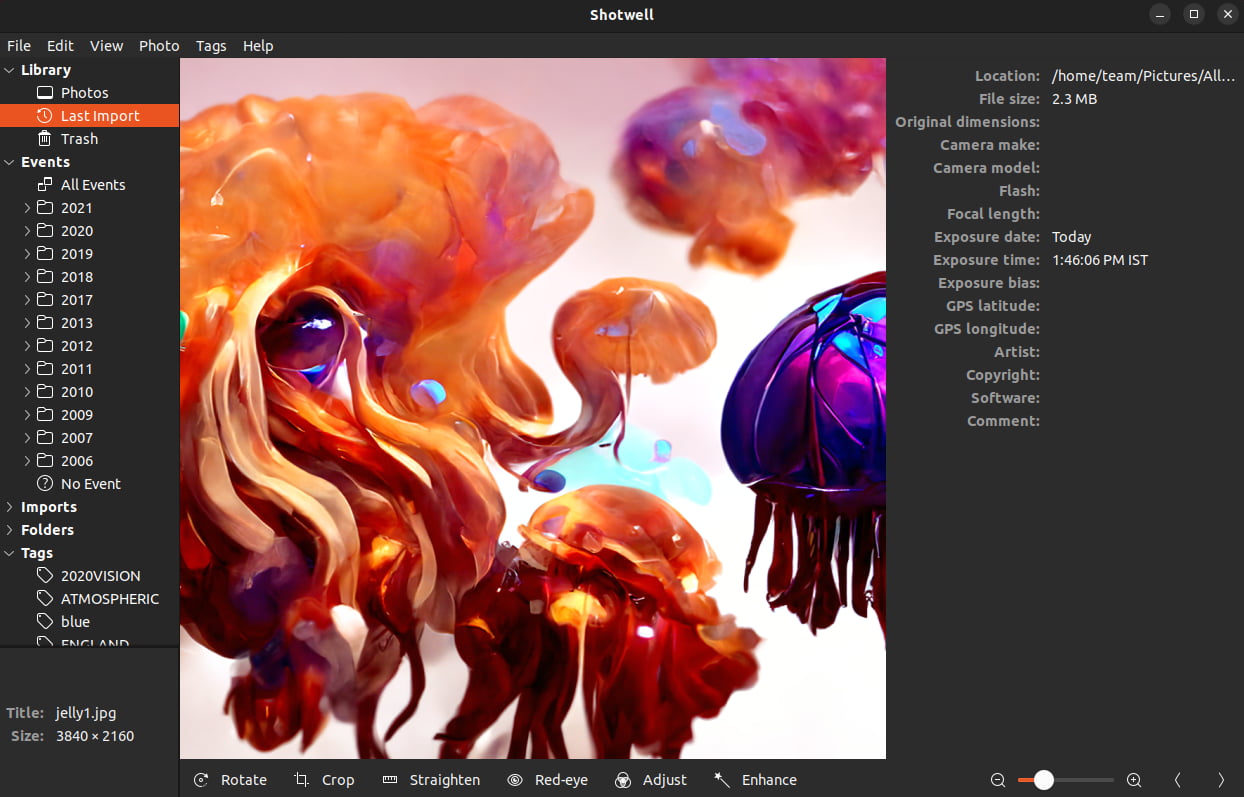 Shotwell photo manager is also primarily tailored for GNOME desktop environment. While it was not originally a feature-rich photo management tool, it has made improvements along the way.
Some features include:
Import photos from Disks or Digital Cameras.
Event, tags, and folder-based organization.
Basic photo editing features and format conversion.
Video and RAW photo support.
Share to services like Flickr, Tumblr, and YouTube.
If you want something simple, you can check this one out.
Shotwell Installation
You can easily find it in the software center and the official repositories. For Ubuntu-based distros, you can install it using the command:
sudo apt install shotwell
4. KPhotoAlbum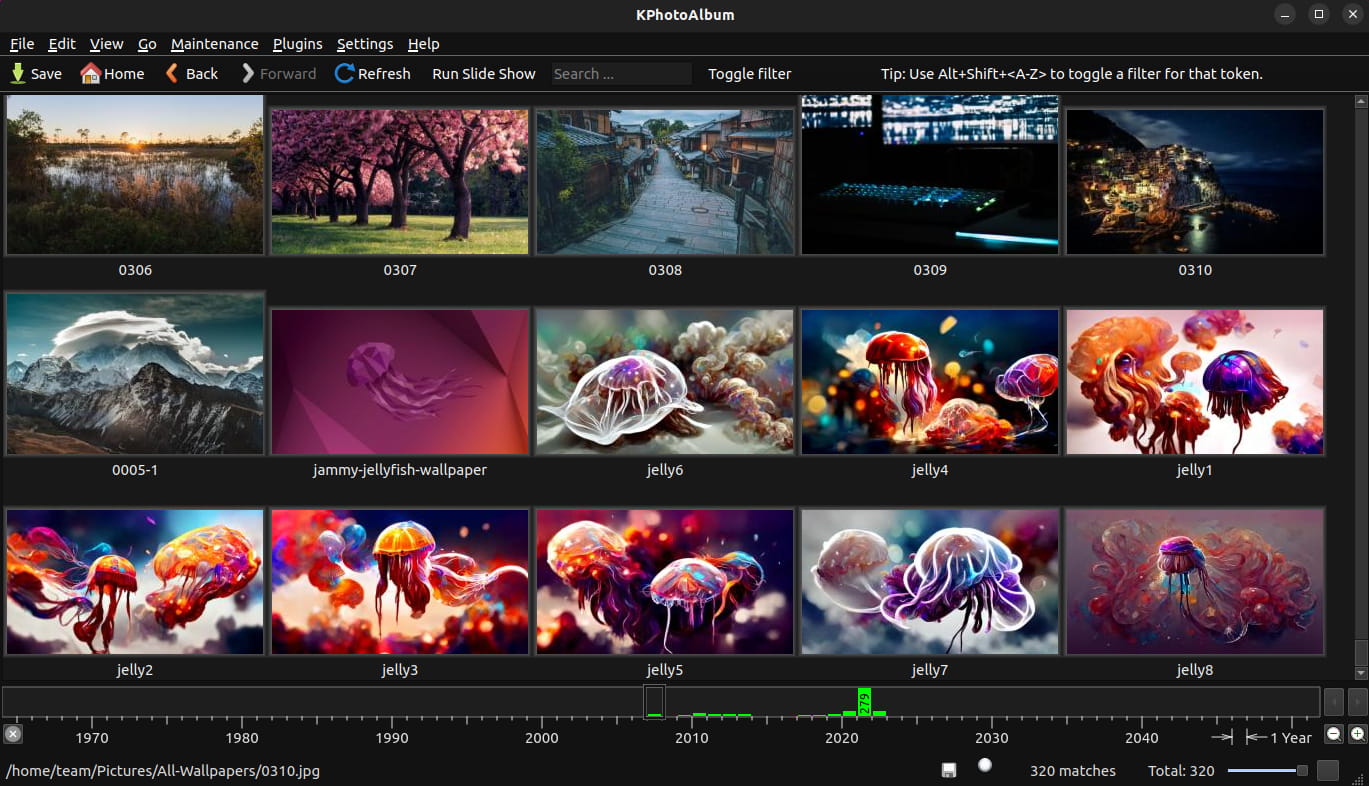 KPhotoAlbum is a photo management application primarily built for the KDE desktop environment. What makes KPhotoAlbum unique is its categorization process and time-based browsing. You can categorize photos by people, places, events etc. And for time-based browsing, it has a dedicated timeline or Date Bar to let you scroll through it.
KPhotoAlbum comes with a range of features for photo management and editing. Some features include:
Advance photo organization (with categories, sub-categories, tags, metadata, annotation support and much more).
Wide range of import and export options (including almost every major photo sharing platforms).
Various editing options (includes batch operations).
All these advanced organization features do have their downsides—it may not be super intuitive and requires effort. But if you're a KDE lover, this can be a good pick. You can use KPhotoAlbum on other desktop environments too.
KPhotoAlbum Installation
For Ubuntu-based distros, you can install it using the command below:
sudo apt install kphotoalbum
In either case, you should find it in the Discover portal or software center as well.
5. Darktable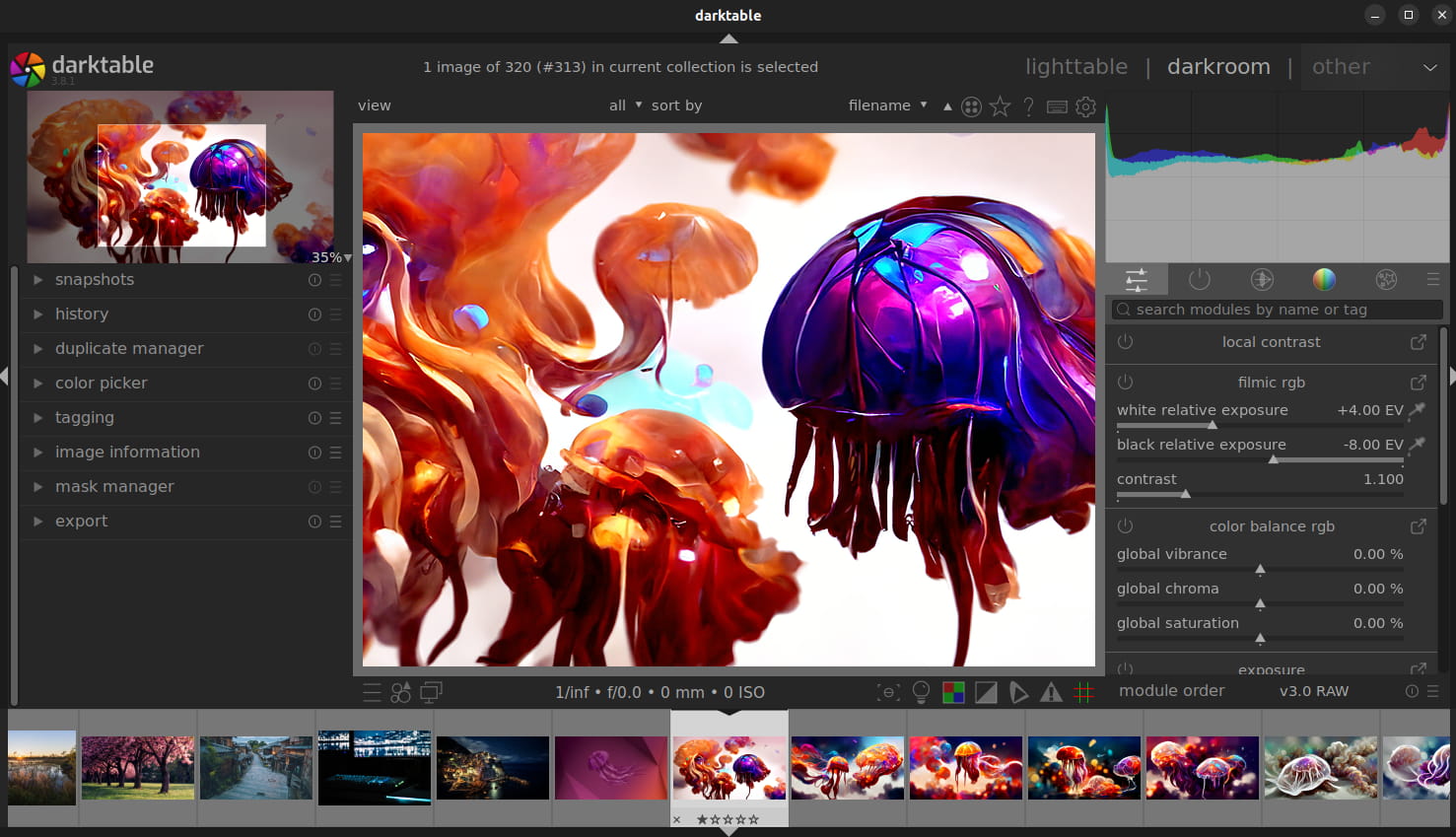 Darktable is more of a photo editing application than an organizer, available for Linux and other platforms. Darktable stands out for its user interface regardless of the desktop environment you might be using, and of course for its editing capabilities.
The only reason we keep it here is that photographers tend to use it as a basic photo management software while developing raw images and enhance them.
Features include:
Basic photo organization.
Advance and feature-rich photo editing.
Professional color management
Powerful export options
If you're into photo editing and retouching, Darktable is a good tool to have installed.
Darktable Installation
First, check the software center or the package manager of your distribution, it should be available.
If you prefer the terminal on Ubuntu-based distros, you can type in the following to install it:
sudo apt install darktable
6. Geeqie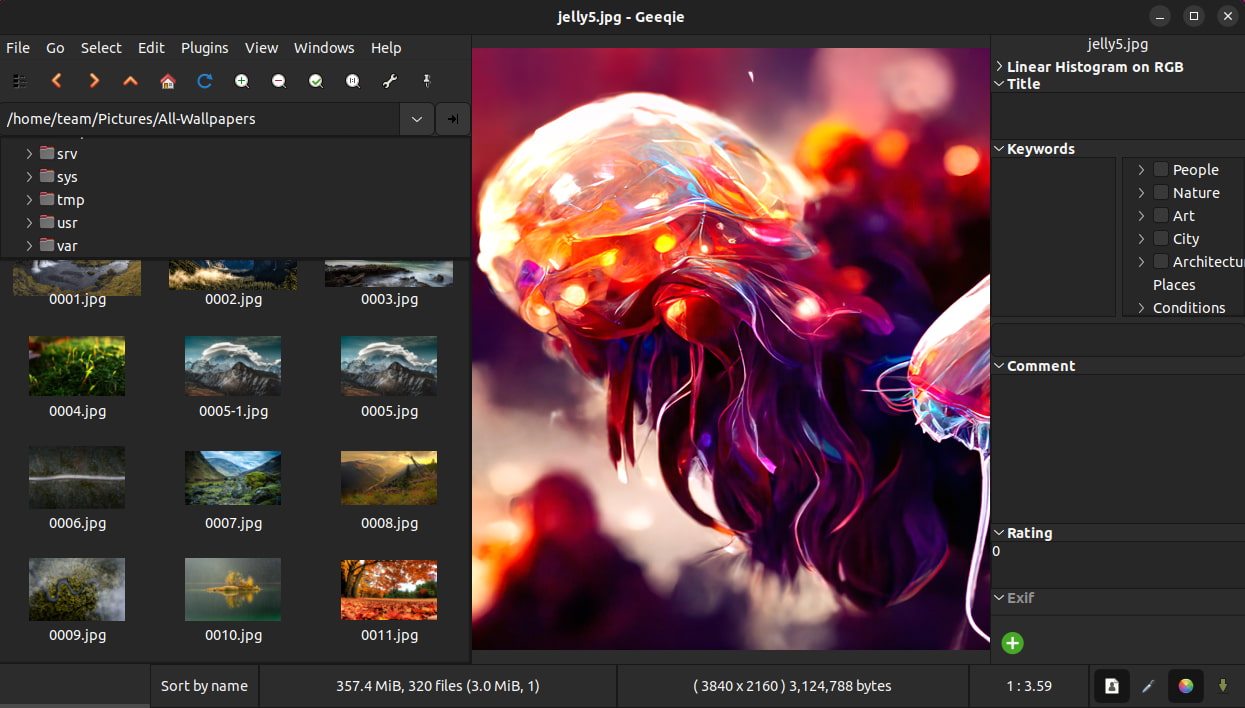 Geeqie is a free and open-source image viewer. It is a successor to GQView (no longer maintained) available for Linux, BSD and other Unix Operating Systems.
It offers a simple user interface while providing many essential features like:
Fast preview for many raw image formats.
Split view for image comparison.
Integrates with other software for editing images.
Exif, IPTC and XMP metadata formats are supported.
Printing multipage and sample page.
Geeqie Installation
You can install the Flatpak package available for any Linux distribution. For Ubuntu, you can search for it in software center or install it using the command below:
sudo apt install geeqie
7. RawTherapee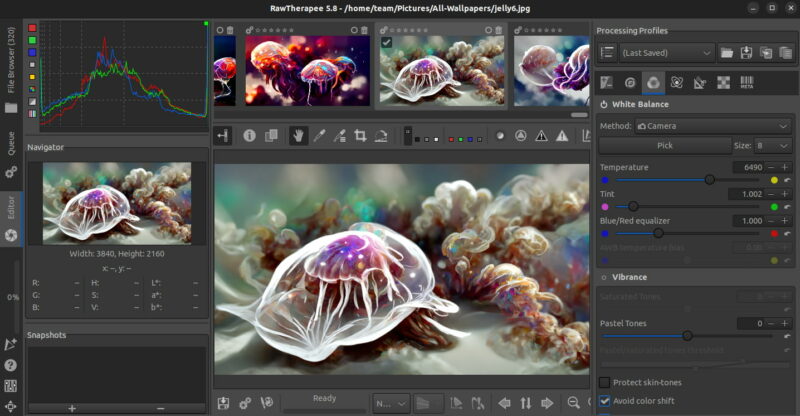 RawTherapee is a cross-platform free and open-source application designed for developing raw files from a broad range of digital cameras, as well as HDR DNG files and non-raw image formats. It targets newcomers to semi-professional photographers.
If you want something similar to Darktable, to view and analyze images while getting some basic management options to scroll through your photos, this can be an option.
While offering many powerful features, it lacks some, such as digital asset Management, printing, uploading, etc. Important features offered by RawTherapee:
Tools to develop images of the highest quality from your raw files (including High Dynamic Range DNG).
Working with multiple-frame raw files.
Dark frame subtraction.
Hot/dead pixel correction.
RawTherapee Installation
You can download an AppImage version from their website. If you prefer the terminal for Ubuntu-based distros, you can use the command below to get it installed:
sudo apt install rawtherapee
Other Options
If you are still interested in trying a few more options, some options include:
GNOME Photos (Photo viewer for GNOME desktop environment)
Gwenview (Photo viewer for KDE desktop environment)
Are you using any one of these applications? Which, according to you, is the best photo management application for Ubuntu or any other Linux distros?
💬 Do you have any favorites to term as the ultimate Linux photo manager? Share your thoughts in the comments below.