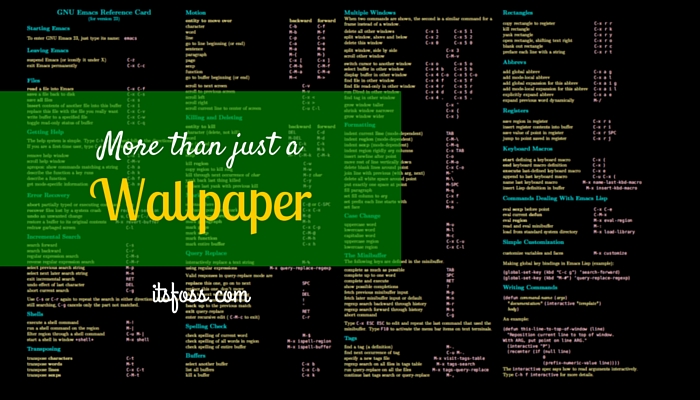 Looking for some cool Linux wallpapers to download? What could be cooler for a Linux user than command line? How about using desktop backgrounds that also double up as cheat sheets? After all Linux command cheat sheets often come handy.
If you ask me, I am a fan of cheat sheets but not as wallpapers. I do create cheat sheets or better to call it as quick reference guides, whenever I start working on something unfamiliar. In an earlier article, I did provide a Vi cheat sheet download. I had created it long back when I started working on Vi.
But cheat sheets as wallpaper!! Hmm! Honestly, I don't even see enough of my desktop these days. But cheat sheets wallpaper could come handy. Specially if you have a desktop PC and your desktop is visible most of the time. It is like posting those periodic table charts or maps on the wall, for quick reference and for memorizing them.
Enough talking. Let me show you some of the cheat sheet cum wallpapers that could help you learn Linux command lines or a command line editor. Ready to roll? Here we go:
Download Linux cheat sheet wallpapers
I have tried to provide the link to the origin of these wallpapers. But in case one of those links goes dead some day, I have also saved a copy of these wallpapers with me and have included the link as an alternative download.
However, I insist that you use the official download links, not the alternative ones.
Linux command line cheat sheet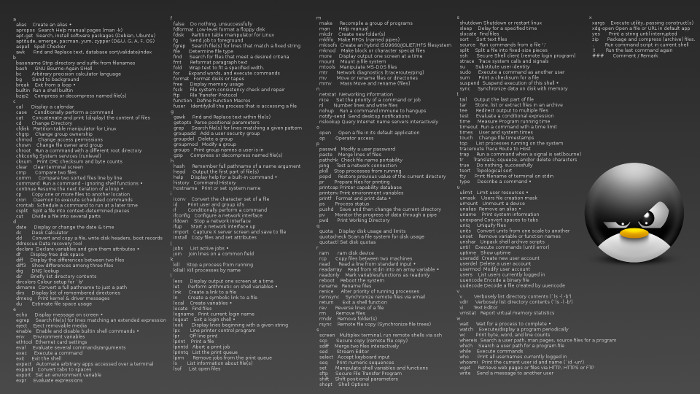 Thanks to C Rogers, here is a command line cheat sheet that you can double as a desktop background:
[irp posts ="14267″]
GNU Emacs cheat sheet wallpaper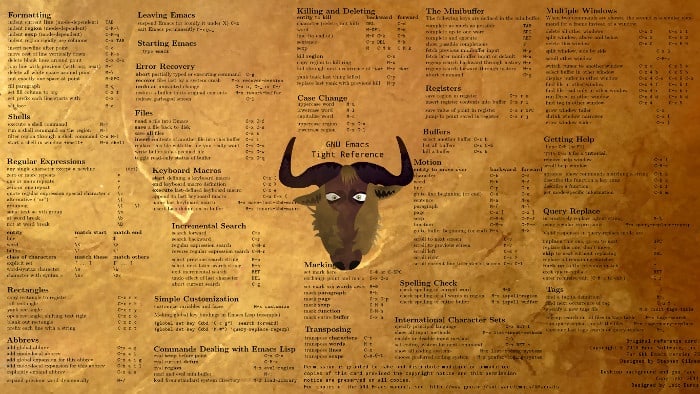 No matter how many modern code editors for Linux come and go, Emacs has a loyal fan following that stays strong. Avoiding the infamous editor war, here is the link to download this wallpaper.
Alternative download.
Linux file system wallpaper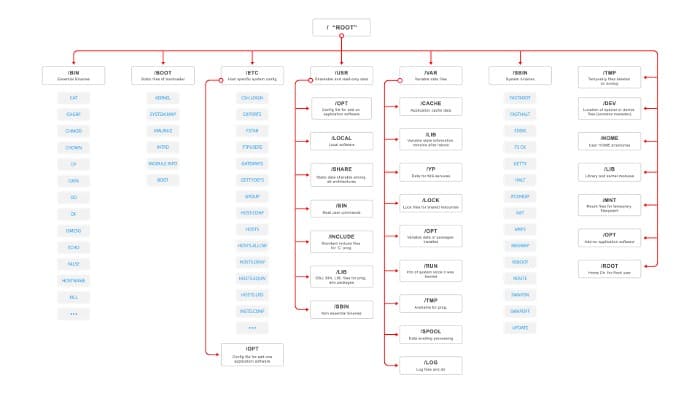 This is my least favorite among this list. First reason for my disliking this wallpaper is that it uses uppercase for all the file/directory names. Even a beginner to Linux knows that Linux is case sensitive and these names are all in lower cases.
Secondly, I think the wallpaper could have been better looking. Just my personal opinion. If you wish to download, here is the link:
Alternative download of this wallpaper.
Dark Emacs cheat sheet wallpaper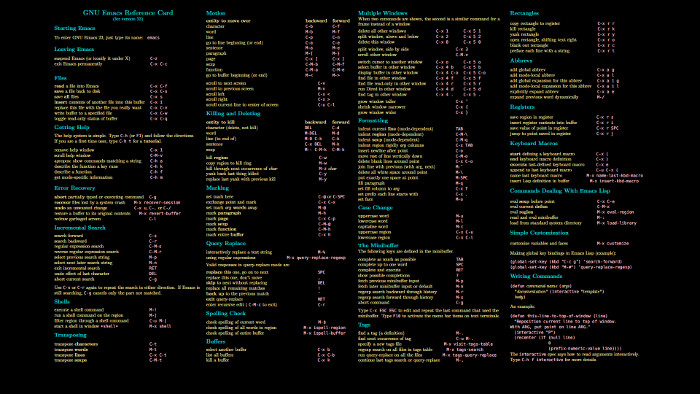 Coming back to Emacs. Here is a dark wallpaper with quick reference to Emacs and its shortcuts. You can download the wallpaper from Imgur link below:
Alternative download is here.
Linux file system wallpaper (again)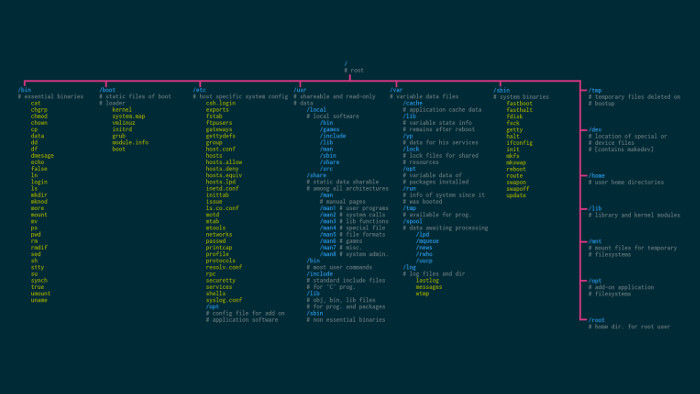 Here is another wallpaper displaying Linux file system. However compared to the earlier one, this is more accurate. At least, it is in the lower cases.  You can download the wallpaper from the link below:
Alternative download.
Vim cheat sheet wallpaper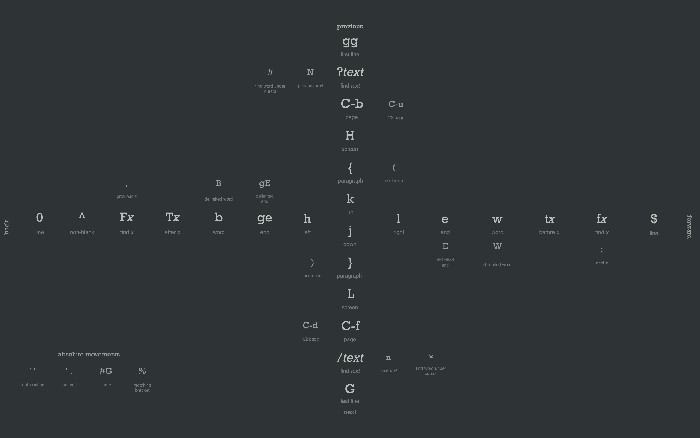 We have talked about Emacs. To avoid the infamous editor war, I would like to include a Vim cheat sheet wallpaper in this list. This wallpaper has a quick reference of most used shortcuts of Vim. You can download the wallpaper from the link below:
Download Wallpaper
There are few more variants of the same wallpaper. You can find them here. Alternative download of the above wallpaper is here.
Regex cheat sheet wallpaper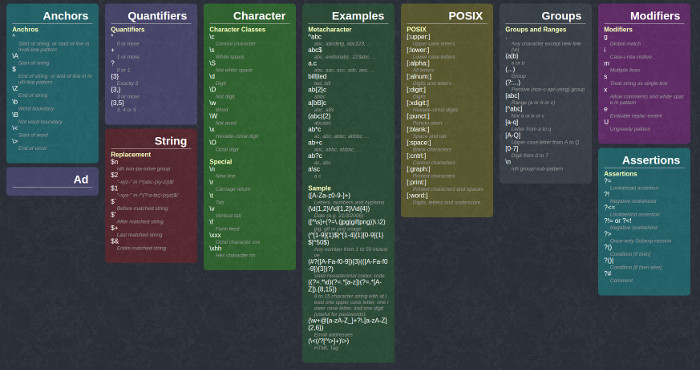 I'll be honest. This is not really a wallpaper in true sense. It's a screenshot I took from OveAPI. But it's in good enough high quality to be used as a desktop wallpaper, even if the resolution is not perfect. Don't you think?
GNU/Linux Wallpaper with Linux command line cheat sheet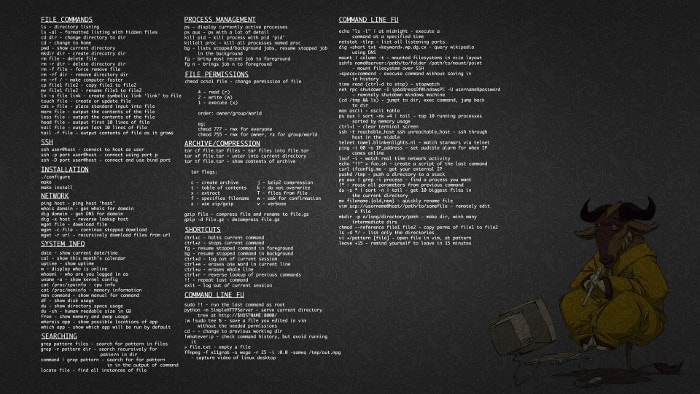 Update: As pointed by some readers on Facebook, this cheat sheet has a nasty line hidden: rm -rf / – makes computer faster. This is pure evil because if someone new at Linux actually runs this command, she/he will end up deleting Root directory and thus the whole system will be screwed up. For this reason, I remove the download links for this wallpaper.
This wallpaper with GNU mascot has some of the basic required Linux commands. You can download the wallpaper from the link below:
Have something to add to this list?
I know there are plenty of other such Linux wallpapers to download out there. What are your favorites? Care to share it with rest of our community here?