This article discusses some of the best wallpaper applications for Ubuntu and Linux Mint.
All Ubuntu versions have a set of default wallpapers that comes with it. You can easily change the background in Ubuntu or choose to create a slideshow of the wallpapers to shuffle the background image at a certain time interval.
But if you want new pictures as your wallpaper and want them to change periodically in Ubuntu, you can't just move them to the system's wallpaper folder and be done with it.
For that, you need to edit an XML file and trust me it's not a user-friendly task. Instead, you can use dedicated applications to manage your wallpapers in Ubuntu to save time and get the features you need.
Best Wallpaper Apps for Ubuntu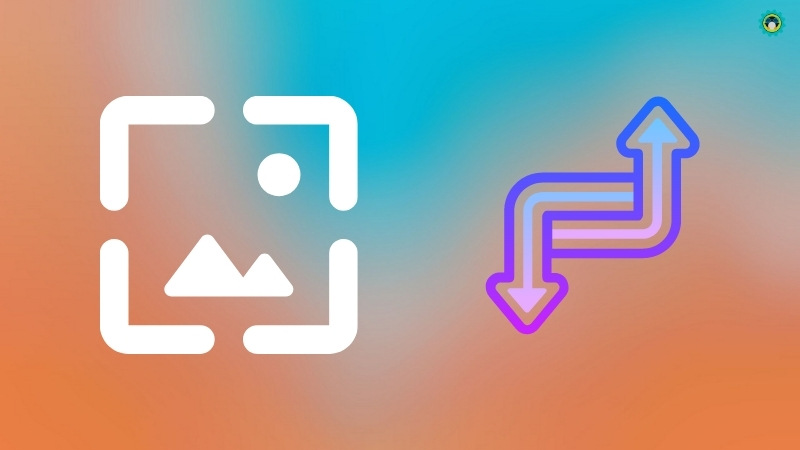 The list is in no particular order. The features of these applications are more or less the same, differing only slightly. You can choose to use any of these based on your preference.
1. Wallch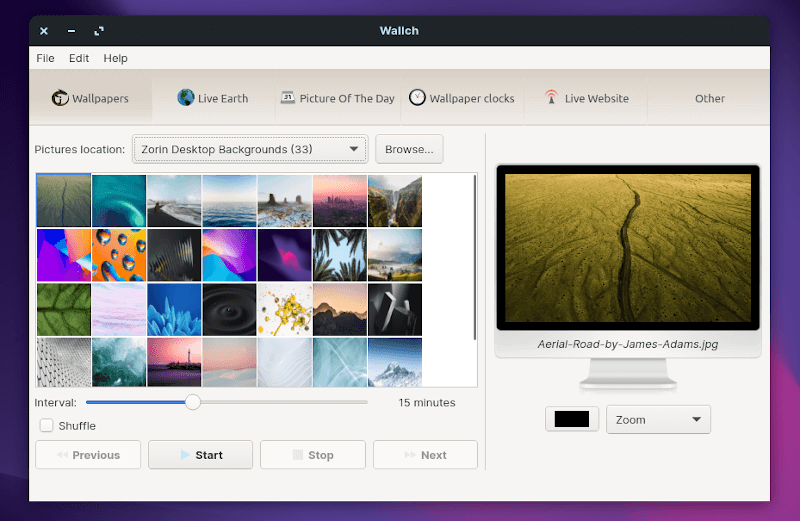 Wallch is a short form for wallpaper changer. You can browse through any directory with images in it, and it will let you choose the wallpapers or create a slideshow that changes automatically.
All of this is configurable. In addition to the wallpaper slideshow, it also provides some additional features like:
Selecting a wallpaper
Create a wallpaper slideshow
Display 'picture of the day' from Wikipedia to get surprise wallpapers
Set live earth as desktop background
Live website to set the desktop background (set website feed as desktop background)
Officially, it mentions support for GNOME, MATE, Xfce, and LXDE desktop environments. So, if you want to try it on other desktop environments, it may/may not work.
While you could set clock wallpapers, I couldn't find the file online needed to set it anymore when updating this article.
You can directly install it from the software center of your Linux distribution.
If you want to use the terminal, use the following command to get it installed:
sudo apt install wallch
To uninstall it, use the following command:
sudo apt remove wallch
2. Variety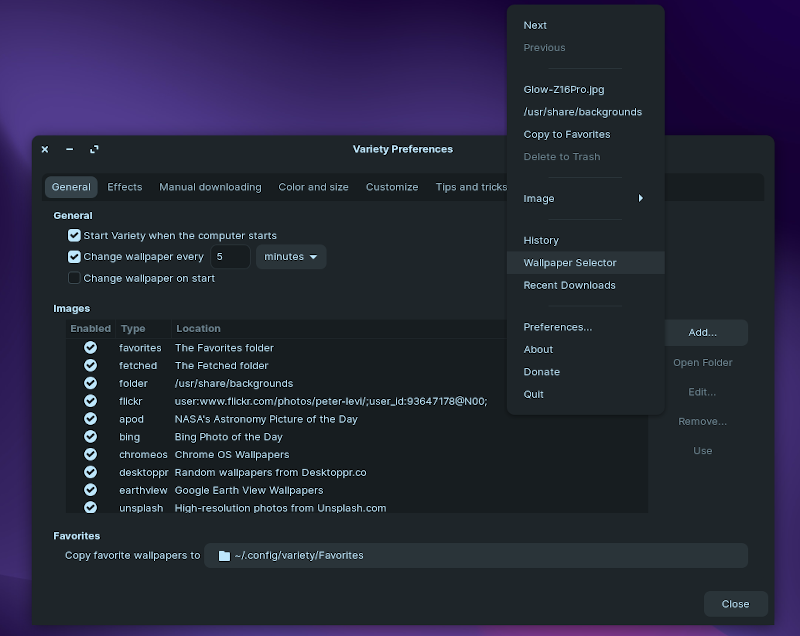 Variety is a feature-rich wallpaper changer focusing on automatic wallpaper change functionality.
If you are running out of ideas for your new wallpaper, Variety can be your best bet. Because it allows you to fetch wallpapers from various online sources including Flickr, Wallpapers.net, NASA Astronomy Picture of the Day, and more.
You can choose to apply effects, and even customize the appearance of wallpapers available. In addition to the customization options, you also get an icon in the system tray to quickly cycle through wallpapers or change your preferences.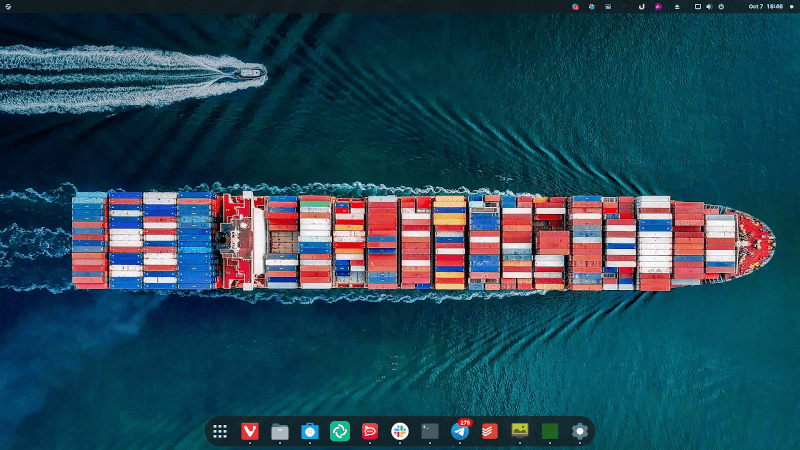 Overall, it offers the following features:
Change wallpaper manually or automatically
Change wallpaper at start
Add random effects to wallpaper
Show random quotes on the wallpaper
Support for digital clock
Get wallpapers from various online sources
Drag and drop from URL
Clipboard monitoring to automatically fetch images from URL and store it (from selected sources or all)
Sync wallpapers between computers
Get personalized wallpapers recommendation
Light on resources
To get it installed, you can look for it in the software center. In either case, you can use the following commands in the terminal:
sudo add-apt-repository ppa:peterlevi/ppa
sudo apt update
sudo apt install variety-slideshow
To remove Variety, use the following commands:
sudo apt remove variety
sudo add-apt-repository -r ppa:peterlevi/ppa
3. Shotwell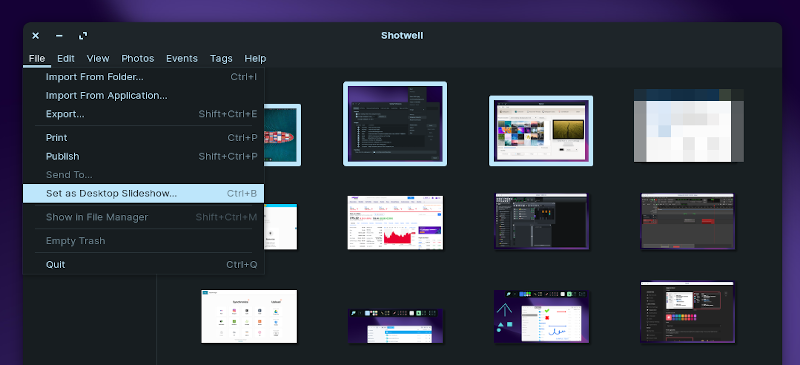 Shotwell is one of the best photo management software available for Linux. While it isn't primarily a wallpaper manager app, it gives you the ability to set a wallpaper background or slideshow.
It starts by importing all your photos from a specific directory, and then you can select any picture to set as a desktop background.
If you select multiple images, you can set them to change automatically as slideshows.
You can install it directly through the software center or just type in the following command in the terminal:
sudo apt install shotwell
4. WonderWall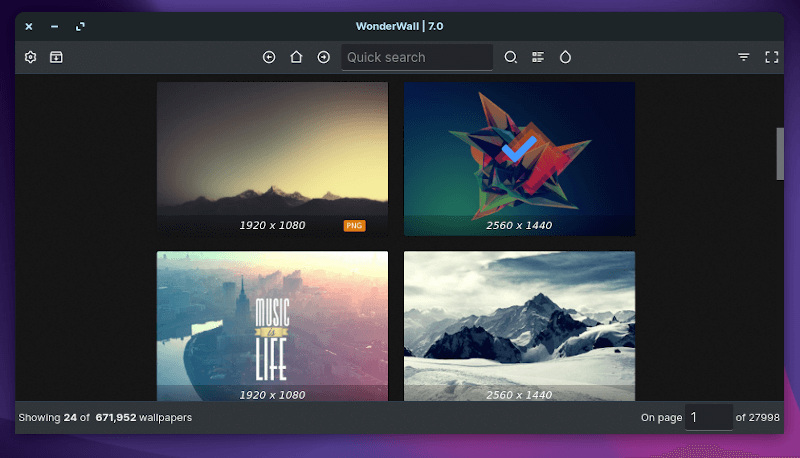 WonderWall supports most of the popular desktop environments out there. It lets you customize the options as per your desktop environment and screen.
You can choose to hide NSFW wallpapers and anime wallpapers if you do not want random wallpapers to pop up. A download location can be selected to save all your favorite wallpapers.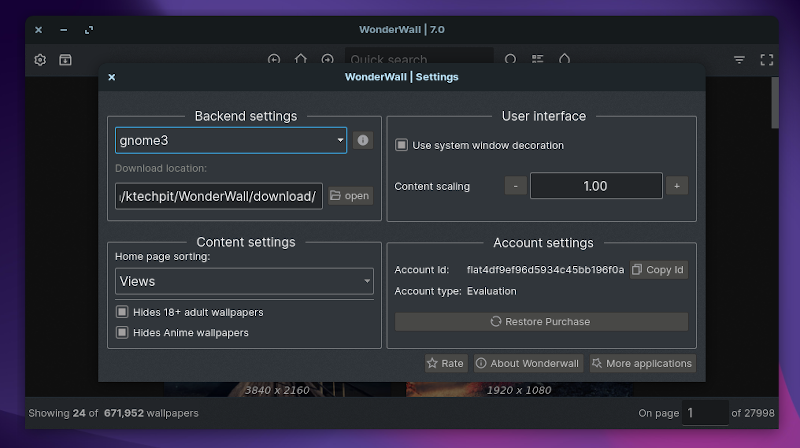 In either case, you need to download the wallpapers from the selection before applying or cropping to set them as your desktop background.
Unlike some other applications, this is freeware. So, you will have to purchase a subscription to continue using all the features.
You can find a Flatpak package and a Snap for WonderWall. Choose any of them on your Linux desktop to get started.
5. Wallpaper Downloader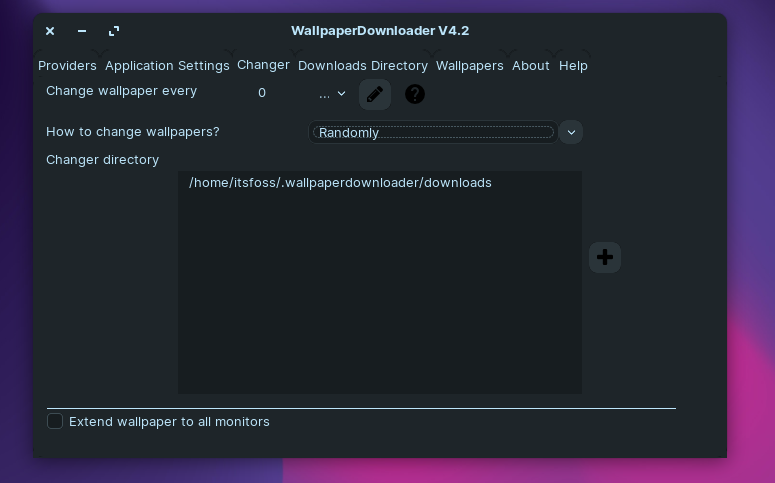 Wallpaper Downloader is a simple and yet useful application to download new wallpapers and set them to change automatically as well.
You can customize the order of wallpapers and choose to download from sources like DeviantArt, Wallpaper fusion, Unsplash, and more. If you want, you can set a filter to pick wallpapers based on your keywords or avoid wallpapers that you don't like.
Wallpaper Downloader is available as a Flatpak package and a Snap for various Linux distributions. If you want to use the terminal via a PPA, type in these commands to install it:
sudo add-apt-repository ppa:eloy-garcia-pca/wallpaperdownloader
sudo apt update
sudo apt install wallpaperdownloader
SyncWall (Discontinued)

SyncWall is another wallpaper changer application for Ubuntu and Linux Mint. Apart from providing the basic features of changing wallpapers, it has a unique feature that allows you to synchronize wallpaper change between several workstations on the local network. Its features can be listed as follows:

change wallpaper at start-up, by interval or at fixed time
define system hot-keys to change wallpaper manually.
Basic multi-monitor support in order to share the wallpaper across screens
add special effects (emboss, edge, blur, …) to the displayed wallpaper.
rate images in order to display them more often when random order is selected
Several resizing methods and background filling
Network synchronization of wallpaper change
live wallpapers
Available for Linux and Window

To install SyncWall in Ubuntu and Linux Mint, you can use the following commands in the terminal:

sudo add-apt-repository ppa:nilarimogard/webupd8
sudo apt-get update
sudo apt-get install syncwall

To remove SyncWall, use the following commands:

sudo apt-get remove syncwall


sudo add-apt-repository -r ppa:nilarimogard/webupd8
What's your favorite?
Of course, if you prefer manually changing your wallpaper, I get it. But, thanks to these applications, you can make a good collection of wallpaper without putting in any manual effort.
Do you often change the wallpaper? If yes, which application do you use to change desktop background automatically in Ubuntu or Linux Mint?
Let me know your thoughts in the comments below.