Brief: If you have gained some Linux skills after using Ubuntu for some time, you may try switching to these distributions to explore the world of Linux distributions further.
Ubuntu is one of the best Linux distributions for beginners. It's an excellent platform for people new to Linux. It is easy to install, has tons of free resources available along with a massive list of applications available for it.
I am not saying Ubuntu is strictly for new Linux users. I have been using Ubuntu as my primary operating system for more than eight years and I just love it.
But that may not be the case with everyone. After spending a few months or couple of years with Ubuntu, one may think of trying something new. And if you are one of them, here are some Linux distributions you may try after spending some time with Ubuntu.
Linux distributions to try after Ubuntu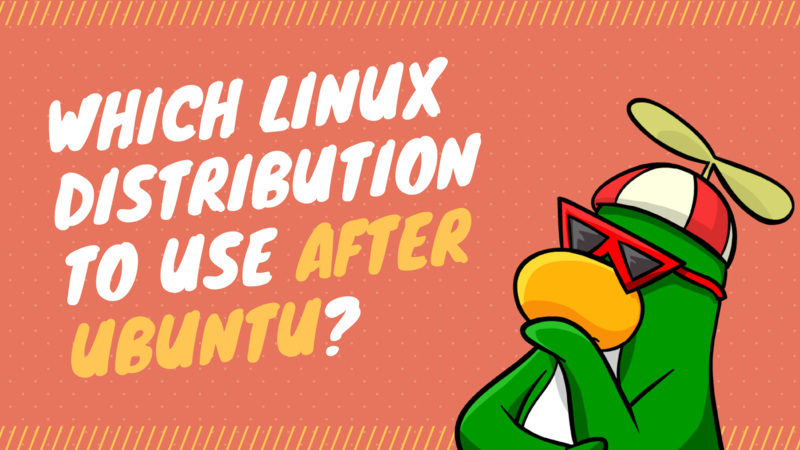 I have already written a similar article discussing non-Ubuntu distributions for beginners. But in this one, I am not going to focus on beginners. I am assuming that you are at least an intermediate level Linux user who is comfortable using the command line. Probably you want to test your Linux skills by using a different distribution.
You will find the standard desktop environments like GNOME, Xfce, etc. in these distributions as well. The most noticeable difference will be concerning package management and software availability.
I am also not going to suggest offbeat distributions that are more suitable for the distrohoppers. Stability is a significant factor in this list. You can use these Linux distributions on your primary system, as your primary operating system without a second thought.
1. Debian
Debian is the mother distribution of Ubuntu. You probably already know that Ubuntu is based on Debian.
Those DEB packages that you so fondly use to install applications in Ubuntu can also be used here. Most of your Ubuntu knowledge will still apply to this distribution. Those apt-get commands that you mastered by using Ubuntu will work the same here. These are some of the most significant advantages of using Debian after Ubuntu.
Debian is one of the preferred distributions for servers but it is an equally good choice for the desktop. No wonder, even Google has started using Debian.
There are differences between Debian and Ubuntu, of course. But in my opinion, installing Debian should be your next step if you don't want to use Ubuntu anymore and at the same time, you want to continue using apt/deb packages.
In my opinion, Debian should be the ideal distribution to try when you want to up your Linux game.
2. Fedora
Fedora is the community offering from Red Hat. With Fedora, you are no longer in the Debian/Ubuntu domain. DNF commands take the place of APT commands for package management. RPM replaces DEB packages.
Most standard software vendors provide RPM packages however this number is less in comparison to vendors providing DEB packages.
Fedora offers a solid desktop experience. It even has improved battery performance in its upcoming Fedora 28.
Though not entirely same, Fedora can also be considered a stepping stone for learning Red Hat Enterprise Linux.
3. Manjaro
Manjaro is one of those few Linux distributions that have gained a massive following in the last couple of years. Manjaro Linux provides a hassle-free Arch Linux. While the idea of using Arch Linux could be intimidating for many, Manjaro enables you to enter the Arch domain with ease.
Manjaro has developed a few applications on its own to provide a smoother desktop experience. It also supports many desktop environments through its community editions.
Talking about community, Manjaro has a decent supportive community in its official forum.
If you ever wanted to use Arch Linux, start with Manjaro first. Just have some basic knowledge of pacman commands.
4. openSUSE
Another great distribution that you could try is openSUSE. It is the community edition of SUSE Enterprise Desktop.
When I last used openSUSE several years ago, I found the dual boot installation complicated in comparison to Ubuntu. Though I haven't tried it recently, I do hope it is easier to dual boot now. I use it in a virtual machine at work.
Apart from that, you should also learn the basic zypper commands for package management here.
openSUSE has extensive documentation and a sizeable community. For someone wanting to learn SUSE Linux Enterprise Edition, openSUSE would provide the ideal platform.
5. Solus
Solus is a relatively lesser known distribution. Though it doesn't boast of a substantial enterprise backing like Fedora or openSUSE, it is an excellent indie distribution to try to.
It is also one of the rare Linux distributions that are built from scratch on top of the Linux Kernel instead of relying on Debian, Fedora or Arch Linux.
Solus project has also given us the excellent Budgie desktop environment. The intuitive UI and elegant looks made it a popular choice among other Linux distributions as well. Ubuntu even has an official Budgie flavor unsurprisingly called Ubuntu Budgie.
Solus primarily uses eopkg for package management. It also provides support for Snap and Flatpak universal packages.
Solus is an excellent choice for a modern Linux desktop and if you are looking away from Ubuntu, you should definitely consider it.
What do you think?
These are my recommendations of Linux distributions to try after Ubuntu. What do you think of it? Would you like to recommend some other Linux distribution to this list? Share it with the rest of us in the comment section below.