There is simply no dearth of markdown editors for Linux. You'll find plenty of them and it's difficult to select one on of them if you are an indecisive person like me. To add more to your trouble, let me tell you about another cool markdown editor, UberWriter.
UberWriter is a markdown editor for Linux with a clean interface and with focus on writing only. If you are a minimalist, you would like the interface.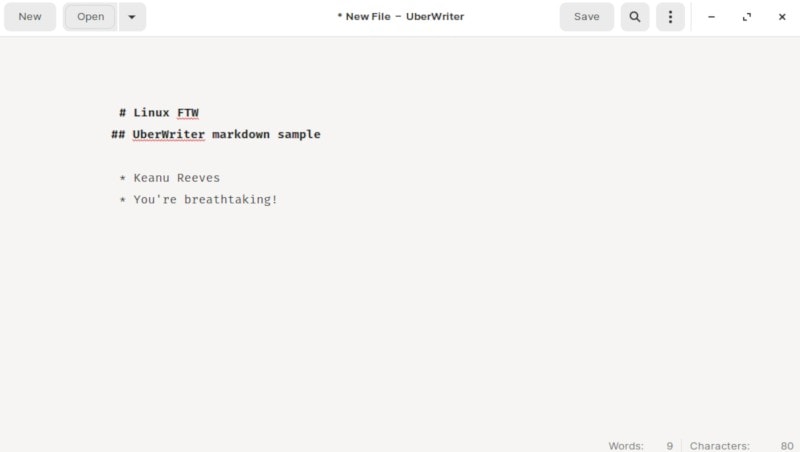 UberWriter utilizes pandoc markdown. The UI is based on GTK3. A quick list of features for UberWriter is as following:
Clean interface
pandoc markdown
Preview option
Distraction free "focus mode"
Light and dark themes
Spell check
Syntax highlighting and math in html and pdf
Option to export as PDF, HTML, ODT etc
Install UberWriter on Linux
To install UberWriter, you got to have Flatpak installed and configured. You can refer the official setup guide to learn how to do that
Once you have Flatpak setup, you just need to download and install UberWriter from Flathub.
All things considered, now you have to type in a command to proceed with the installation:
flatpak install flathub de.wolfvollprecht.UberWriter
This will install UberWriter on your system. You can access it from the search bar or simply type in another command to run it:
flatpak run de.wolfvollprecht.UberWriter
Once installed, you can run it by finding it in the menu. Write down your document in UberWriter. If you like, you can switch to dark mode.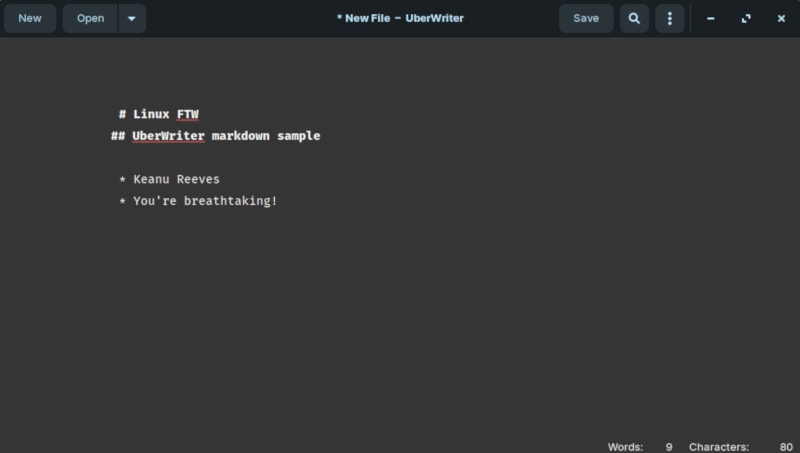 There are several other markdown editors available for Linux. Remarkable is one of them which has the feature of real time preview, which is not in UberWriter. But overall it is a nice application.
If you are looking for document writing tool, you can also use Texmaker or some other LaTeX editors. I believe that a good markdown editor like UberWriter is one of the essential open source tools for writers.
Have you used UberWriter? How is your experience with it? Which markdown editor do you prefer in general? Do let us know your thoughts in the comment section.