Brief: If you are looking for a lightweight music player with clean, intuitive user interface and all the standard features, give Sayonara a try.
Sayonara is one of the lesser known music players for Linux that deserve more attention. Sayonara is a small, lightweight music player available only for Linux systems. It is written in C++ and uses Qt framework. GStreamer is used as audio backend.
It has an intuitive user interface and the default dark theme gives it a stunning look.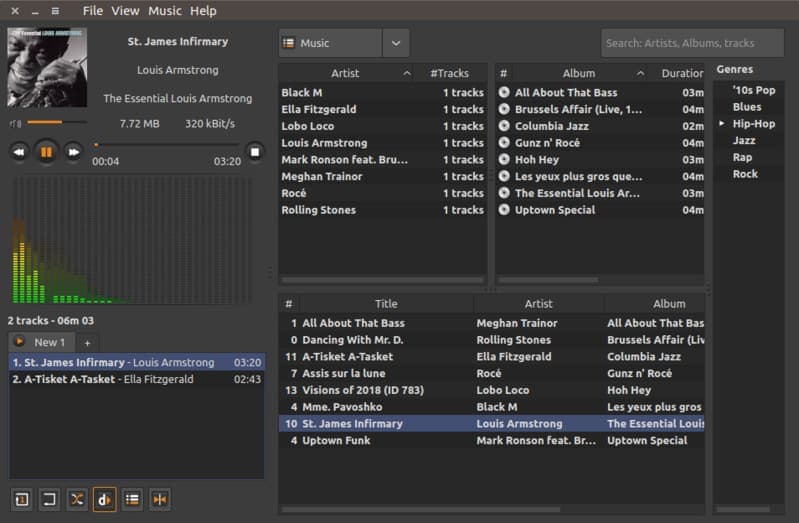 This tiny music player has just released its first stable version under GPL 3 open source license.
Sayonara features
Sayonara may be a small application but it is not small on the features side. It packs all the essentials features you would expect in a regular music player. Some of the main features are:
Supports various music and playlist formats
Media library with search function
Directory view
Support for external device
Genre organization
Playlist view grouped into tabs
Various views ranging from equalizer to spectrum
Shortcut keys
Desktop integration with desktop notification, sound menu integration and media key integration
Album art
Internet stream with services like SoundCloud and Last.fm
Support for podcasts and internet radio
Support for several languages other than English
Built-in option to record streaming music
You can get the complete list of features on this page. There is a FAQ page to answer your general questions. If that doesn't satisfy your queries, there is a dedicated forum as well.
[irp posts="16663″ name="cmus: The Ultimate Music Player For Linux Terminal Lovers"]
How to install Sayonara music player
Sayonara is exclusively available for Linux. It has support for all major Linux platforms including Mageia Linux.
Let's see how to install Sayonara audio player in Ubuntu-based Linux distributions. There are DEB packages available that you can download and install the application by double-clicking on it.
Alternatively, if you like PPA, you can use the official PPA to install it. The PPA is available for Ubuntu 16.04 and above versions. So it won't work with Mint 17 series.
sudo apt-add-repository ppa:lucioc/sayonara
sudo apt-get update
sudo apt-get install sayonara
I recommend reading my tutorial on deleting an application installed by PPA if you want to delete the installed Sayonara package.
Fedora users can install Sayonara using the command below:
sudo dnf install sayonara
Arch users can find Sayonara in AUR.
Instructions for Mageia and source code can be found on its download page.
[irp posts="17848″ name="Nuclear Music Player for Multi Source Music Streaming in Linux"]
Experiencing Sayonara music player
I had a quick test run of Sayonara audio player. It claims to be a lightweight application but is it really lightweight? The answer is yes.
First, the DEB file I downloaded was just 2.8 MB. Second, when I played music (with only a few music files), it consumed only 32 MB of RAM which should be considered lightweight.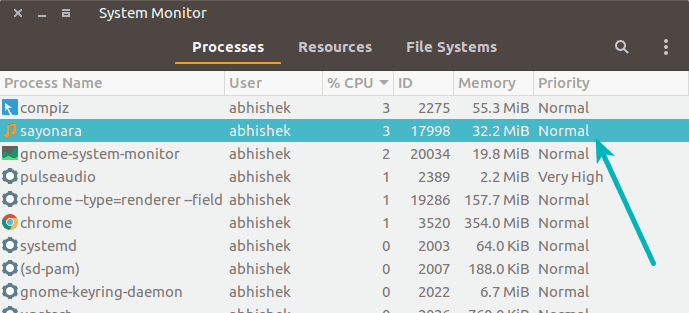 I also noticed that it is well integrated with the desktop. I had desktop notifications for track changes. I could change the tracks, pause the music with the media key on my XPS 13 laptop.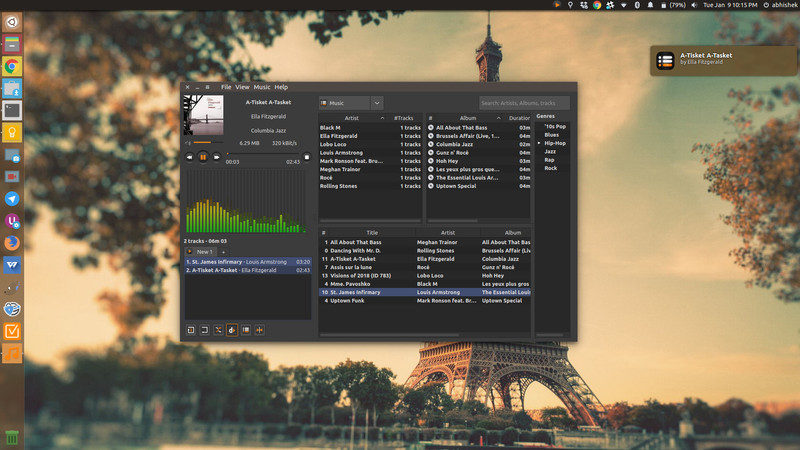 Sayonara is automatically added to system tray icon and thus giving you quick access to the player in the top (or bottom) panel.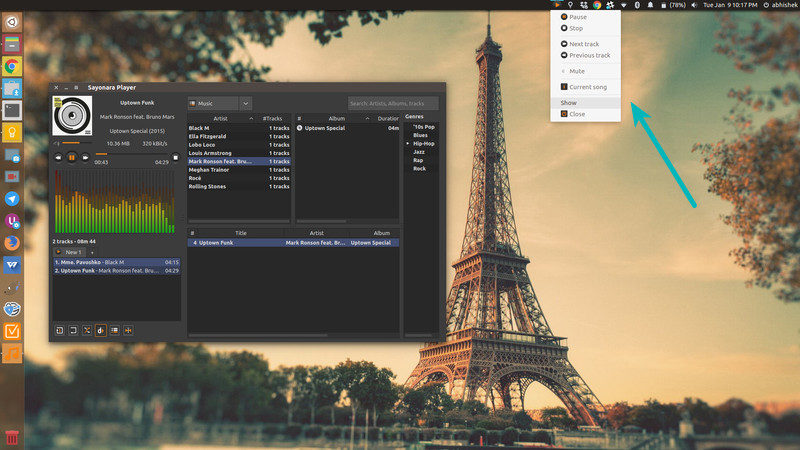 It is also added to the sound menu for quick access.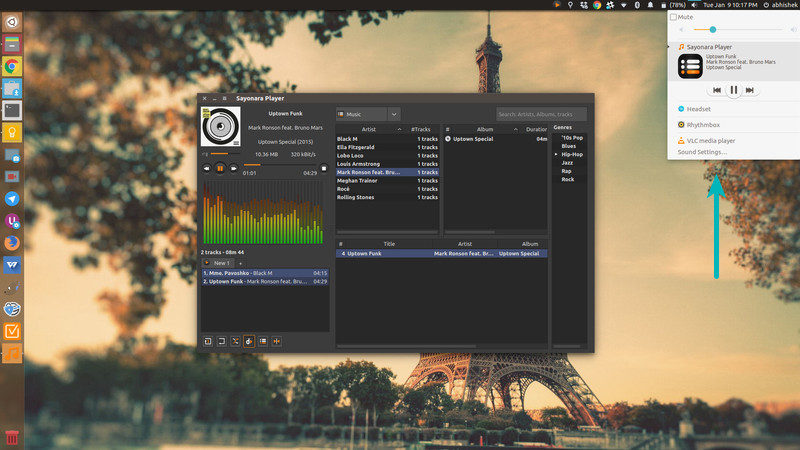 The feature of adding tracks to the current playlist is confusing. Double-clicking on a track doesn't start to play but add it to the current playing list. This is something I found annoying.
[irp posts="15510″ name="Mu Music Player: Looks Good, Works Fine"]
Is Sayonara worth a try?
I'll be frank. I don't use desktop music player that often. I hardly have music files on my system. I prefer YouTube or Spotify for my music needs.
But I know there are people with thousands of local music files. If you are among them, a music player like Sayonara is definitely worth a shot, if you are willing to experiment. It's also a good player for people who miss Winamp on Linux because it resembles the classic Winamp media player.
Have you tried Sayonara audio player already? How is your experience with it?