Brief: Here's a beautiful looking flat GTK theme for GNOME and Xfce desktop environments.
GNOME is in the spotlight nowadays. With Ubuntu, one of the most popular distros, choosing GNOME over its homegrown Unity, I suppose a little extra attention is to be expected.
Personally, next to Unity (yes next to Unity, Unity is love) GNOME is my favorite desktop environment. GNOME is stable, smart, it's something that's evolving, it's customizable with a ton of extensions and has a huge variety of themes.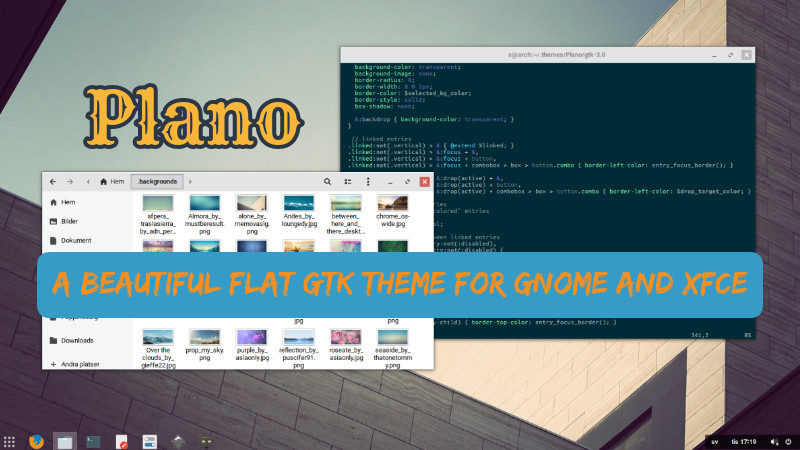 Speaking of themes, the diversity of themes GNOME has, is really mindblowing. The range is so huge that everybody will find a theme that they'll not only like but love.
And for those of you who like something subtle with just the right amount of modern look, I present Plano GTK theme. Plano is modern alright. But it holds back just the right amount when showing off the bling. Plano comes with a decent color scheme. There are no elements with colors that are so bright that it's distracting. The theme looks up to date, elegant and adds a sense of calm.
In addition to GNOME, Plano GTK theme looks really good on Cinnamon, Mate, Xfce, and Lxde. So even if you use other desktop environments, give it a try.
Installing Plano theme in Linux
If you do not know how to install themes in Ubuntu or any other Linux distribution, you can watch the video below and subscribe to our YouTube channel for more Linux videos:
Download Plano theme using the button below.
Right click on the downloaded file and extract it.
Move the extracted folder to .themes folder in your home.
.themes will be hidden, so first make the hidden folders visible. If .themes doesn't exist, then make a new folder and name it .themes. Mind the dot(.). Then move the extracted folder into it.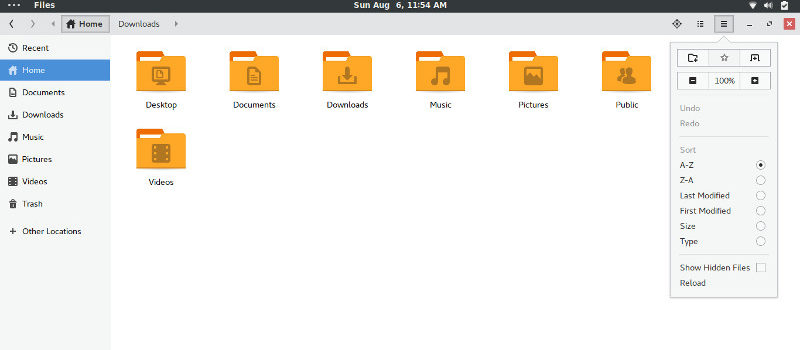 Arch Linux /Antergos/ Manjaro users can install Plano theme using the command below
yaourt plano theme
You can apply the theme using Tweak tool in GNOME.
Well, that's it for now. Go ahead and give Plano theme a try. If you are looking for something even more awesome, try Pop GTK and icon theme.
Also, do let us know your favorite themes using the comments below. We'd love to hear. Cheers.