Parsix GNU/Linux has announced that it is going to shut down six months after the release of Debian 9.0.
If you are unaware of Parsix, it is Debian-based Linux distribution with the goal to provide a ready to use, easy to install, desktop and laptop optimized operating system. It uses the latest Debian's stable branch and the latest stable release of GNOME desktop environment. It has been in development for around 10 years.
Similar to Debian, that names its releases on Toy Story 3 characters, Parsix names its releases based on Happy Feet characters. The last release of Parsix GNU/Linux will be 8.15 Nev.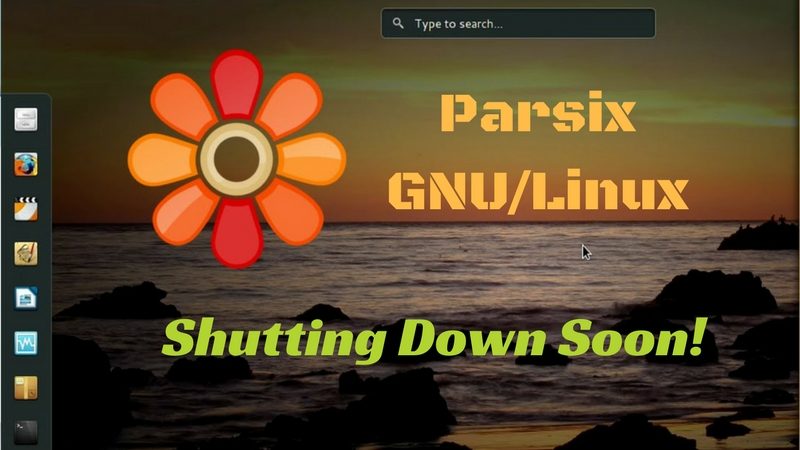 There are no reasons provided by the project developers as to why the Parsix is being discontinued. They just put this notification on their news page:
Parsix GNU/Linux project is going to shut down six months after the release of Debian GNU/Linux 9.0 a.k.a Stretch. Parsix GNU/Linux 8.15 (Nev) will be fully supported during this time and users should be able to upgrade their installations to Debian Stretch without any significant issues. We will make all necessary changes, and updates to ensure a smooth transition to Debian Stretch.

We take this moment to thank all users and community members who supported this project throughout the years by using Parsix, making donations or spending their time to improve it. A more accurate time line will be announced once we have more information in regards to the official release date of Debian Stretch.
Not so popular? Financial difficulties? Time constraints? We can only guess why the project is being shut down.
Parsix has been praised for its simplicity in the past. While it might not be that popular a Linux distribution, it certainly has its fan base. While I never used it, I am sure its users will be highly disappointed.
A couple of weeks back we heard about Arch based Apricity OS's demise and now Parsix.
Linux distributions come and go. But there are a few that leave their mark. In a way, it's analogous to life itself.
As Parsix Linux is discontinued in six months or so, I think Parsix users can switch to Debian itself. After all, there are good enough reasons for loving Debian Linux.