Most of us, if not all, separate our online identities. Most of us have two or more email IDs to separate work and personal stuff. Similarly, you may also have more than one Skype accounts to separate work and personal life.
In that case you might wonder how to run multiple skype accounts at the same time.
Fret not, in this quick tutorial, I'll show you how to use multiple Skype accounts simultaneously in Linux. Even though I am using Ubuntu, it should be applicable to other Linux distributions. Here is how to do it:
1. Use multiple Skype accounts simultaneously in Linux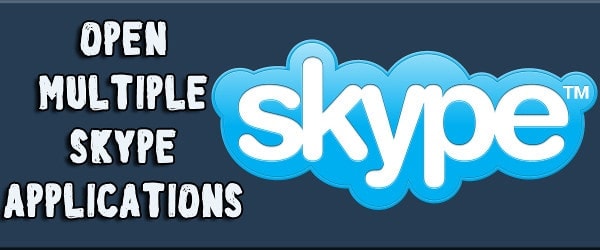 I assume you have Skype installed in Ubuntu . Next, you just need to sign in to your Skype account as you do normally.
To run another Skype instance, press Alt+F2 and type the following command:
skype --secondary
Alt+F2 is used for running commands in Ubuntu quickly.
If you want, you can use the terminal as well. But, when using the terminal you will have to type in a slightly different command, which is:
skype --secondary &
If you're curious, both the commands do the same thing. The only difference is that the '&' in the second command will run the program in background in Linux.
So, in case you want to use terminal for some other purpose, you don't have to kill the Skype program.
And, if you run the same commands again and again, you will have more and more instances of Skype on your Linux system.
No matter how you gave the command (terminal or Alt+F2), you will notice a new instance of Skype where you can log in with your other user ID.
To give you an idea, here's my screenshot where you can see I have logged in on one Skype instance (left-side window) and I'm about to log in to the second Skype instance (right-side window).
That's it. It was easy, wasn't it? Now multiple users can easily log in to Skype at the same time.
Method 2: Use multiple Skype accounts in LInux with third-party apps
Another way to use multiple Skype accounts at the same time is to use a third party app along with the official Skype app. This way, you have two different applications running two different Skype accounts.
You can try Franz or Rambox. They allow you to create many isolated instances of services like Gmail, WhatsApp, Facebook Messenger, Skype in single desktop application. You can try both and choose the one you like.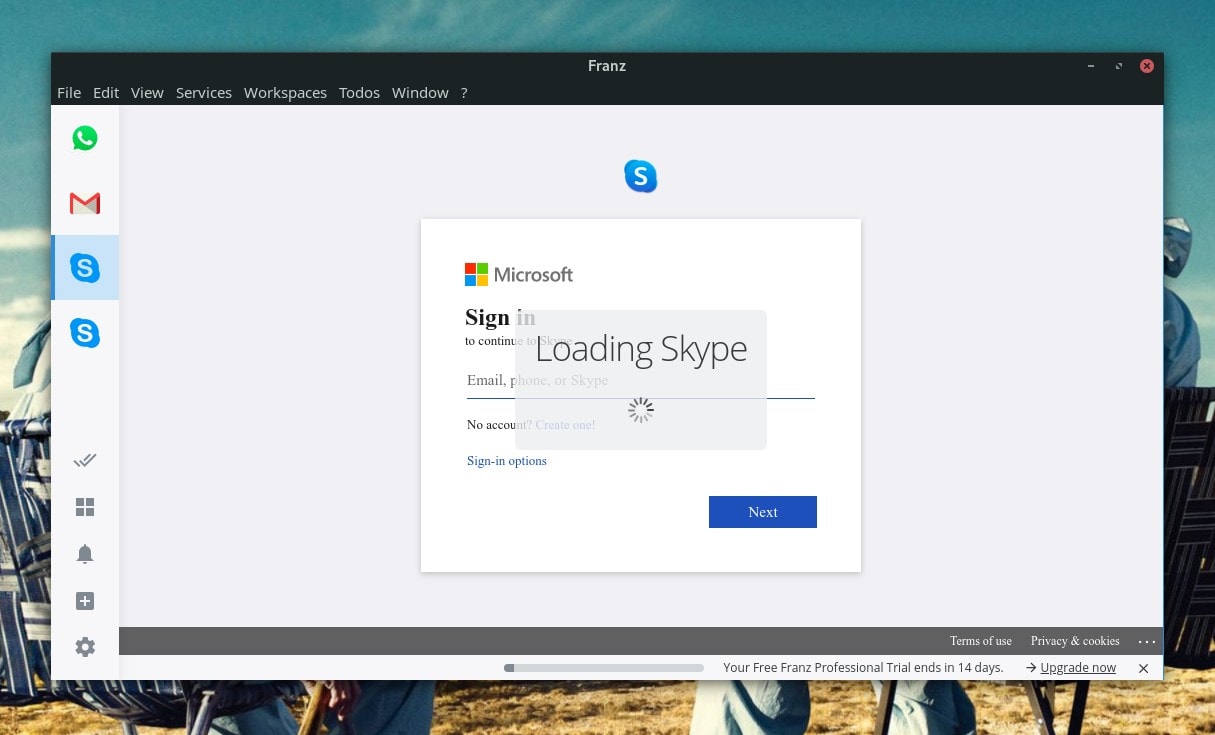 Both apps are cross-platform. You can use it on any Linux distro and on Windows/macOS as well.
However, do note apps like Franz/Rambox may consume more memory. So, you need to make sure that you have enough free RAM to use multiple instances of services using Franz/Rambox.
Conclusion
Hopefully, this article helps you log into multiple Skype accounts (or other messaging services) while saving a lot of time. If you found this useful, please share it along across the social-media platforms to help us keep making tutorials!