After initial reluctance and uncertainties, Microsoft has finally brought the Edge browser to Linux. Initially announced in late 2019, the stable version arrived for Linux in October 2021.
Now that it is finally available, how do you install the Microsoft Edge browser on Linux? It's quite simple, actually. Let me show you how to do it.
Install Microsoft Edge browser on Linux
Microsoft provides binaries in the form of .deb (for Debian and Ubuntu based distributions) and .rpm (for Fedora, Red Hat and openSUSE based distributions).
Go to the Microsoft Edge website:
You'll notice a 'Download for Linux' button. Clicking on it will bring a dropdown menu that shows options to download .deb and .rpm for Linux and other options for various Windows versions.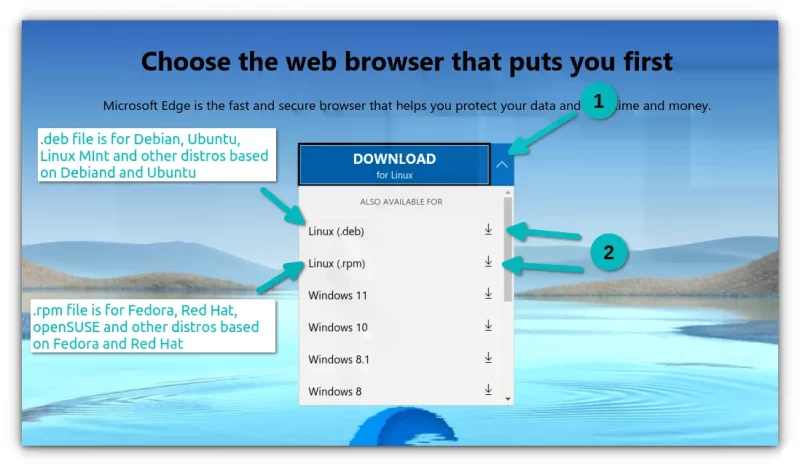 You probably already know which Linux OS you are using and can download the appropriate file.
You'll have to accept Microsoft's terms and conditions before downloading the file.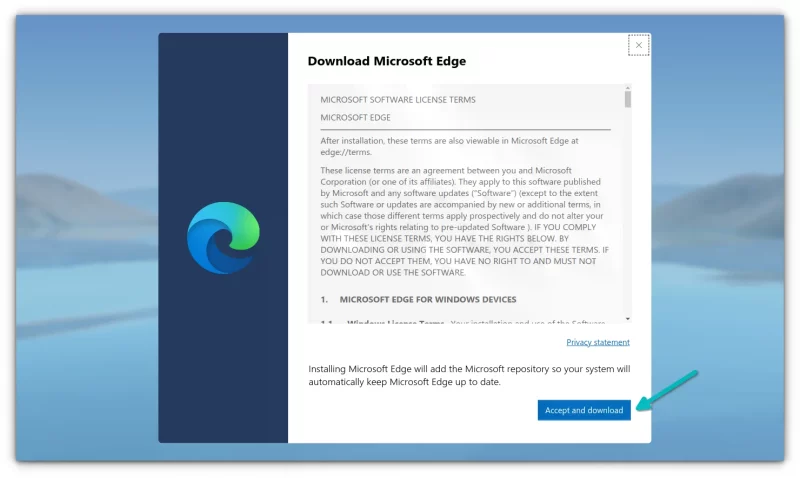 Once the download finishes, you should see the file in your Downloads folder.
Using DEB or RPM file is super easy. Just double-click on the downloaded file to install it.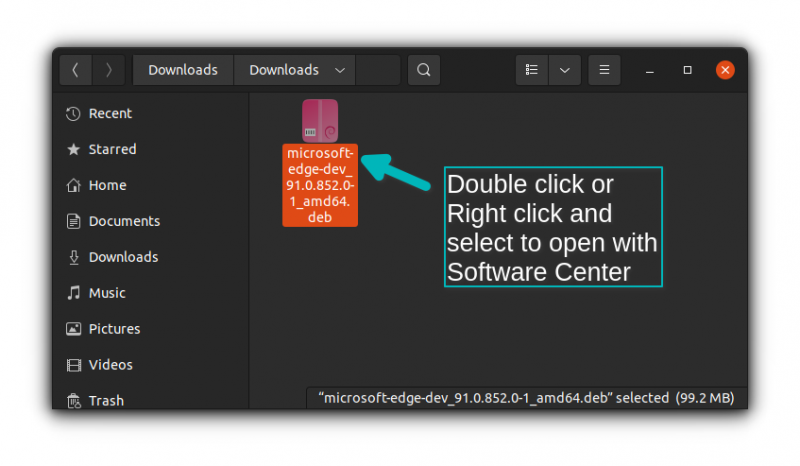 The file should be opened in the Software Center and you can install it from there. Alternatively, you can use a tool like Gdebi for Ubuntu/Debian based distributions.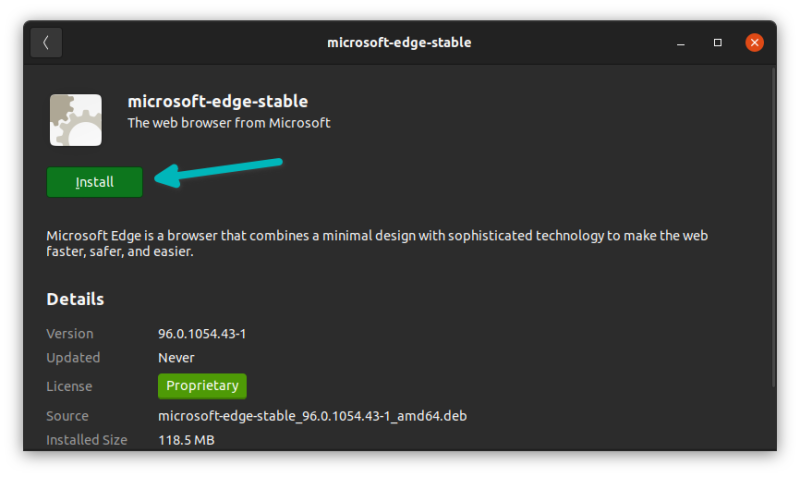 Once installed, you can launch it from the application menu:

On the first run, it asks to accept privacy policy. Uncheck the 'Help Microsoft' option to stop them from using 'optional diagnostic data about you'.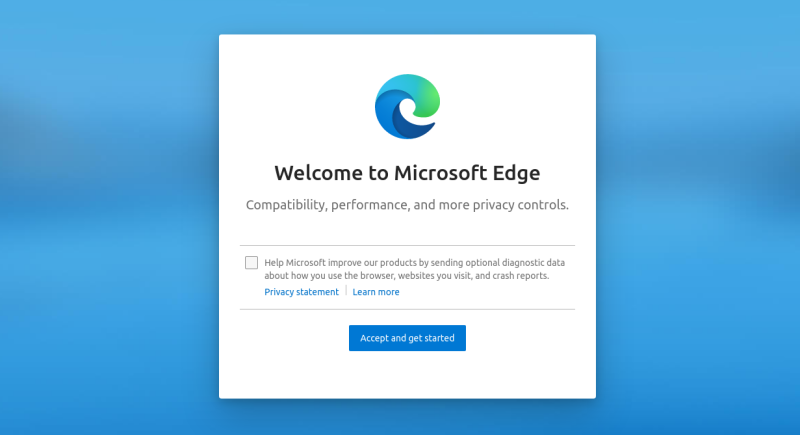 You may set up the browser for your liking and start enjoying Edge on Linux.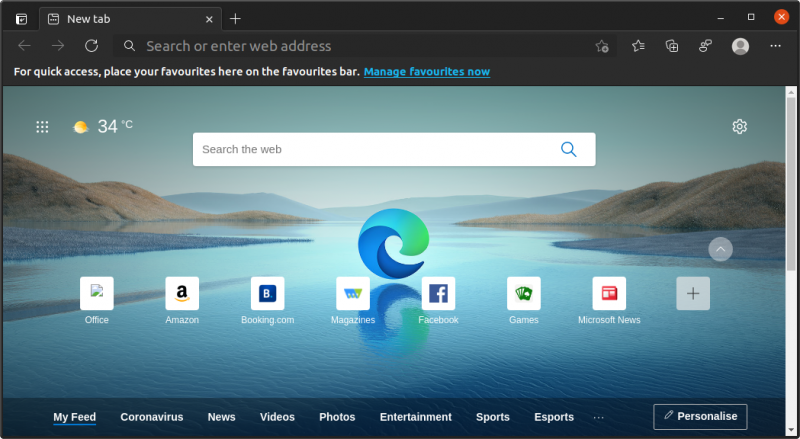 How to update Microsoft Edge on Linux?
Microsoft adds its repository to the sources.list so that you get updates to Microsoft Edge through the system updater. Now that's super cool, right?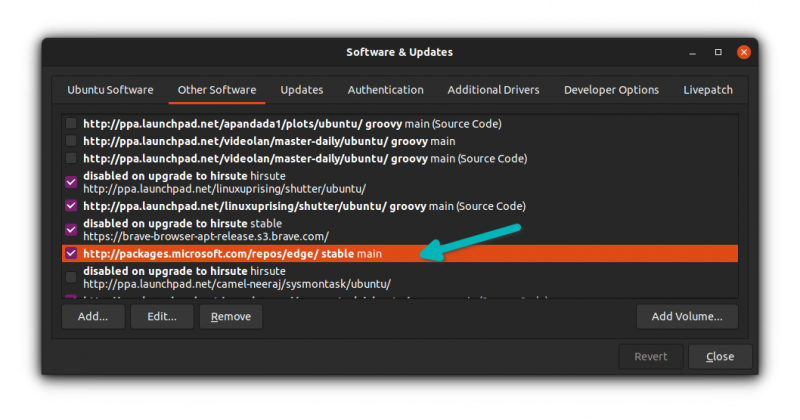 Alternate Method: Install Microsoft Edge on Ubuntu based distros via command line
In either case, you can also add the official repository to install Microsoft Edge on Linux. Here are the commands that you have to follow through the terminal to add the repository and install Edge.
Download the GPG key for the Microsoft repository.
curl https://packages.microsoft.com/keys/microsoft.asc | gpg --dearmor > microsoft.gpg
Add this GPG key to the trusted keys in your system.
sudo install -o root -g root -m 644 microsoft.gpg /etc/apt/trusted.gpg.d/
Now, add the repository to your sources.list directory.
sudo sh -c 'echo "deb [arch=amd64] https://packages.microsoft.com/repos/edge stable main" > /etc/apt/sources.list.d/microsoft-edge-stable.list'
It would be good to remove the downloaded GPG key because it has already been added to the system.
sudo rm microsoft.gpg
The above-mentioned commands add the necessary repositories. Now, you just need to install Microsoft Edge using these commands:
sudo apt update && sudo apt install microsoft-edge-stable
Of course, it still may not be enough to replace your primary browser like Firefox, but if the need arrives, you may use it.
What's the advantage for Linux users?
I see a couple of benefits for desktop Linux users. With Edge, you can use some Microsoft-specific products on Linux. For example, Microsoft's streaming gaming service xCloud maybe available on the Edge browser only.
Another possible benefit is an improved Netflix experience on Linux. Of course, you can use Chrome or Firefox for watching Netflix on Linux but you won't be getting the full HD or ultra HD streaming because it is only available on Microsoft Edge browser (not even Google Chrome).
I tried watching Netflix using Microsoft Edge on Linux but the streaming quality is as poor as the remake of Rebecca. I hope Microsoft brings full HD streaming on Linux through Edge in near future.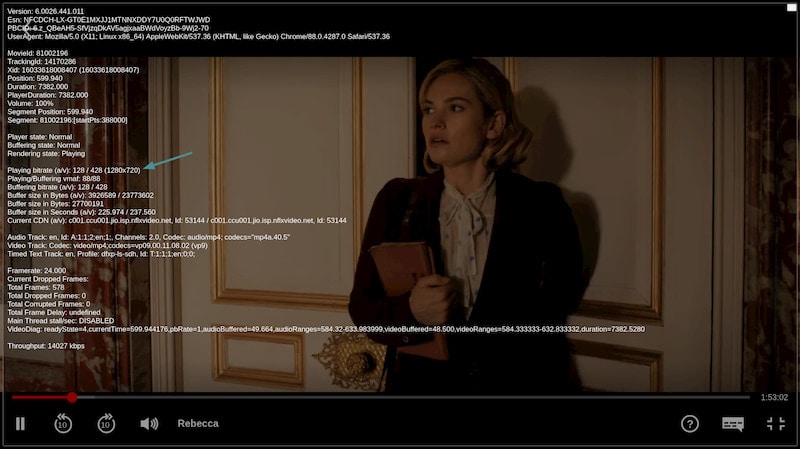 What's your feeling about using Microsoft Edge browser on Linux? Have you tried it yet? Do share your views in the comment section below.