A few years back, watching Netflix on Linux required tweaking your system, installing extra libraries, and switching user agents in the web browser.
The good news is that Netflix is now well-supported on Linux. You don't need to make extra efforts to watch Netflix on Linux anymore.
Well, mostly.
Because watching Netflix on Linux also depends on the choice of your web browser. Here are a few details:
Chrome and Chrome based browsers like Brave and Vivaldi support Netflix by default
Firefox needs Widevine plugin to play DRM content
Both Chrome and Firefox cap the streaming at 720p by default. With an extension, you can change it to 1080p. 4K Netflix streaming is not possible on Linux yet.
Let's see it in detail.
Use Chrome for watching Netflix on Ubuntu and other Linux distros
If you want to watch Netflix without effort, simply use Google Chrome. Google Chrome is the one browser that supports Netflix without any additional requirements.
You install Google Chrome on Ubuntu or whichever Linux you use, log into Netflix and start watching our favorite movie or web series.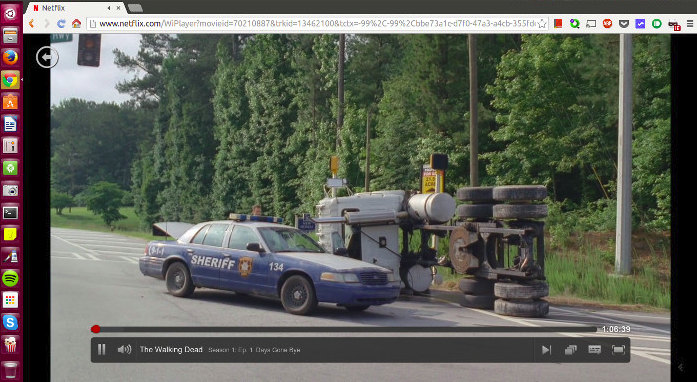 It's been possible because Netflix now uses HTML5 playback by default. If not, please ensure that HTML5 playback is enabled.
Log in to your Netflix account. Go to your account settings and look for Playback Settings there: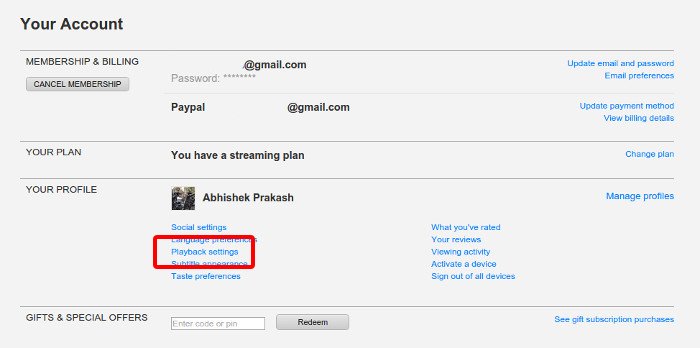 Make sure that you have HTML5 viewing option checked: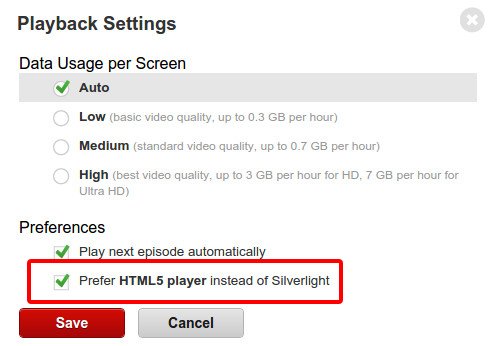 A little hiccup is that Netflix only supports streaming in 720p by default. If you want full HD (1080p), there's a workaround.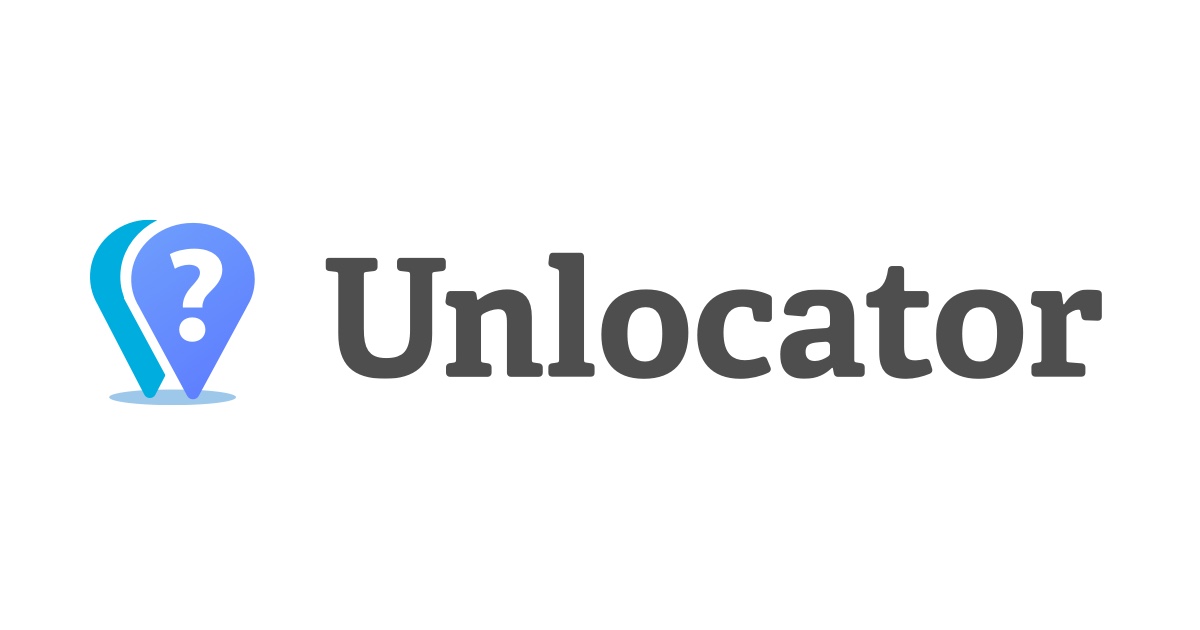 Watching Netflix in Full HD on Chrome on Linux
There is an unofficial Chrome extension that does the magic of bringing 1080p Netflix streaming to Linux.
Go to the extension page and click on Add button to install the extension.

You don't need to do anything else now. You should be able to stream Netflix on full HD now.
How do you know that it is playing in 1080p? There is a trick to check the streaming quality. While playing content, exit the full screen and press the Ctrl+Alt+Shift+D keys.
Use Firefox for watching Netflix on Linux
You can watch Netflix on Linux using Mozilla Firefox as well. You'll have to enable DRM content because Firefox doesn't support it by default.
In the Firefox settings, enable DRM playback.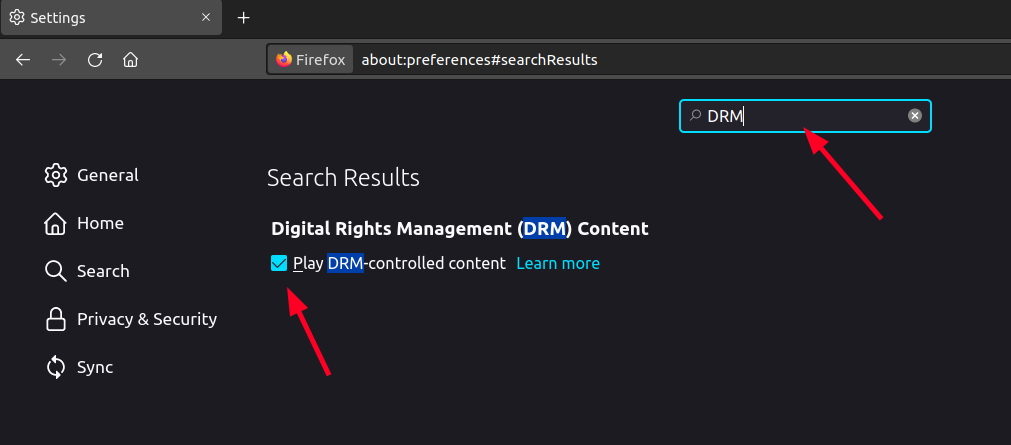 Also ensure that OpenH264 codec (WideVine) plugin is activated.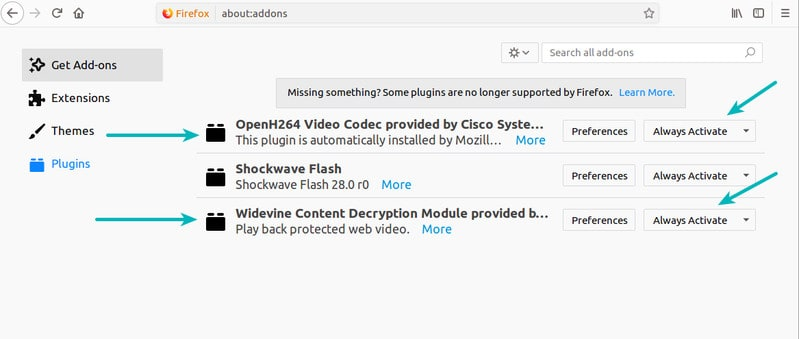 Restart Firefox if required and you should be able to watch Netflix on Linux with Firefox.
You can take it to the next level by enabling 1080p streaming with this add on.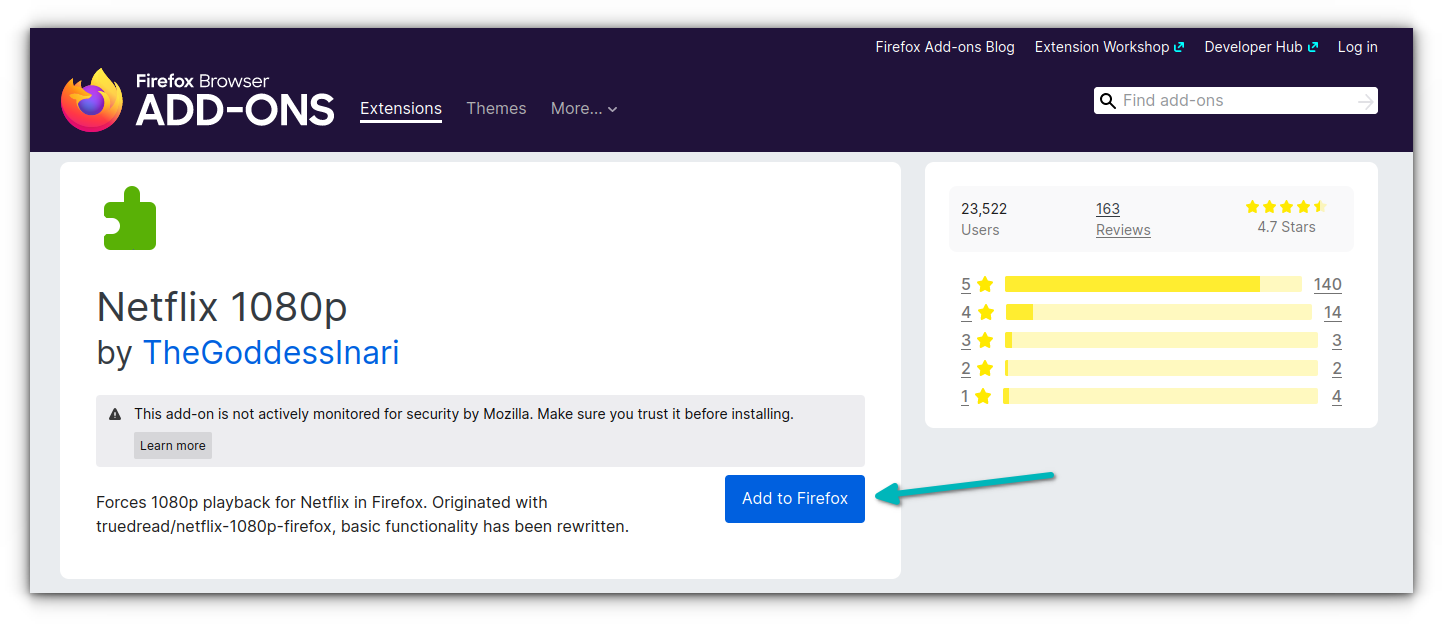 What about watching Netflix on other web browsers?
Most other Chrome-based browsers like Brave and Vivaldi also support Netflix streaming similarly.
But watching Netflix on the Chromium browser is altogether a different ball game. Chances are that you might not be able to run Netflix on Chromium despite your efforts.
Is there a Netflix desktop app for Ubuntu?
There used to be an unofficial Netflix desktop app for Ubuntu. This app ran Wine in the background so not really a native Linux desktop app. This application has been discontinued and there is no other desktop app for Netflix anymore. The only way to watch Netflix on Linux is through the web browser.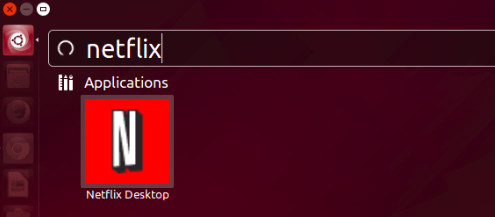 💡
If you want to watch the US version of Netflix outside the US, you can use a
premium DNS service like Unlocator
to access it anywhere in the world. I use it to stream Murder She Wrote series on Peacock which is not available in India.
I hope this tutorial helped you to use Netflix in Ubuntu Linux. Any questions or suggestions are always welcome.