Gaming on Linux has been made easier and more accessible thanks to Steam. In this tutorial, we will see how to install Steam on Ubuntu and how to use it to play games on Ubuntu.
What is Steam?
Steam is a digital distribution platform for video games. Like Amazon Kindle is a digital distribution platform for e-Books and iTunes for music, so is Steam for games. It provides you with options to buy and install games, play multiplayer titles, and stay in touch with other gamers via social networking on its platform.
The games are protected with DRM.
So, if you purchase/download a game, you can install it on various devices and platforms, including Linux, using your Steam account.
Now that you have an idea, let me highlight three important things:
Installing Steam on Ubuntu
Using Steam to play games
Uninstalling Steam
How to install Steam on Ubuntu?
For this tutorial, I am using Ubuntu 23.04, the latest Ubuntu version at the time of writing the tutorial.
No matter the Ubuntu version, the same instructions should be applicable for older or newer versions. Additionally, if you are using an Ubuntu-based distribution, you can rely on the same steps.
Using the Steam snap from the Ubuntu Software Center is recommended for Ubuntu.

You can simply search for Steam in the software center and install it.
📋
If you try to install the "Steam installer" deb package on latest/non-LTS Ubuntu, you may encounter errors.
If you like, you can manually set up Flatpak and install Steam via Flathub as well.
Alternatively, you can use the evergreen command line for installing Steam (if you want the deb package). In a terminal, use the command below:
sudo apt install steam-installer
Once you've installed Steam, go to the application menu and start Steam.

When you first launch it, it will download the latest update and set it up for you.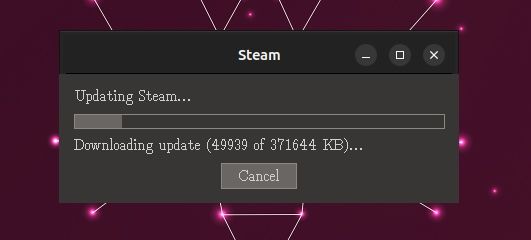 Once it is finished, it will prompt you with the sign in screen, or you can use the QR code to sign in to your account.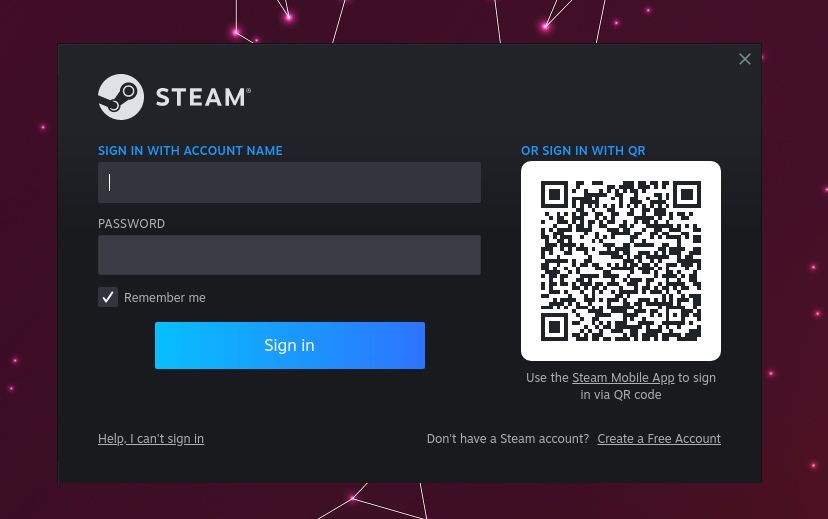 If you do not have an account, create a free one and then log in.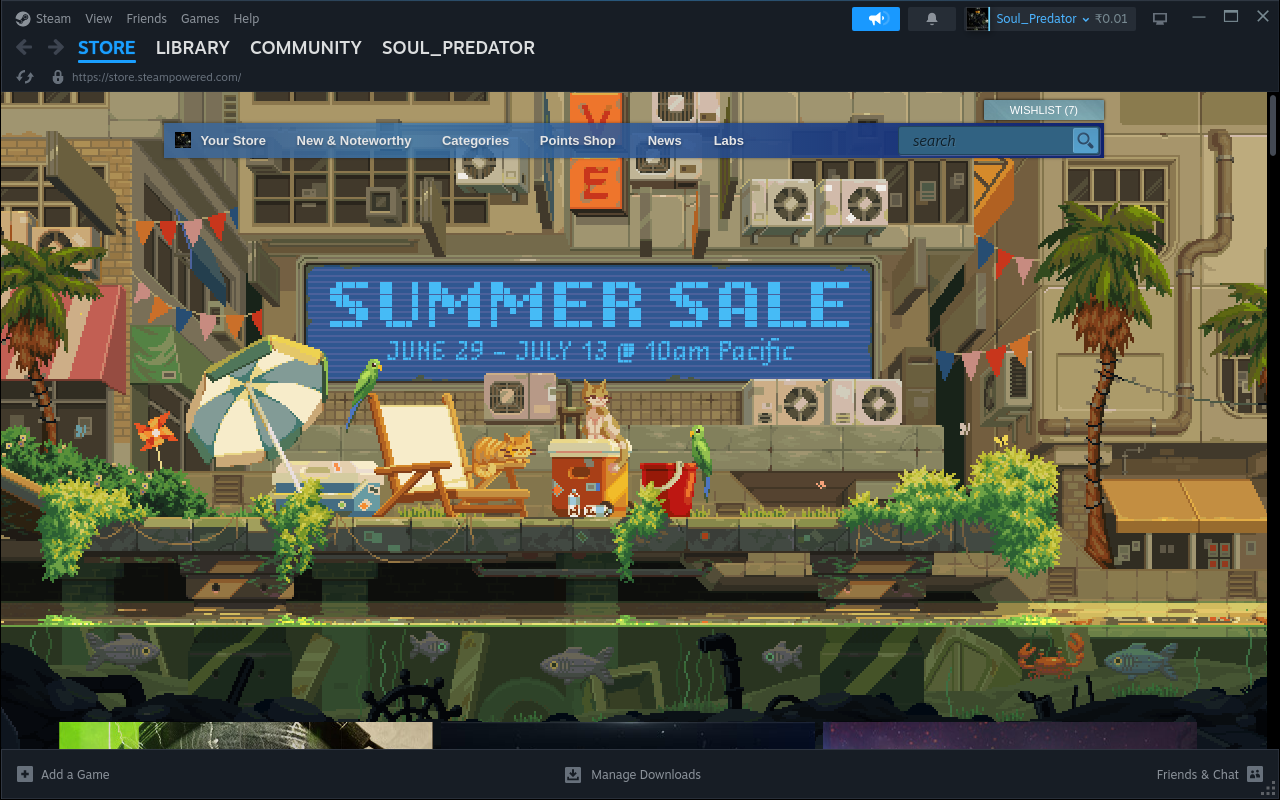 How to Use Steam Play to Run Windows Games?
While we have already covered how to use Steam Play (to play Windows exclusive games, let me highlight that here again with important insights.
Of course, you can always choose native games that support Linux, but if you want to experience some of the best games on Steam, Steam Play (using Proton compatibility layer) should help.
First, you head to the Steam settings menu as shown below: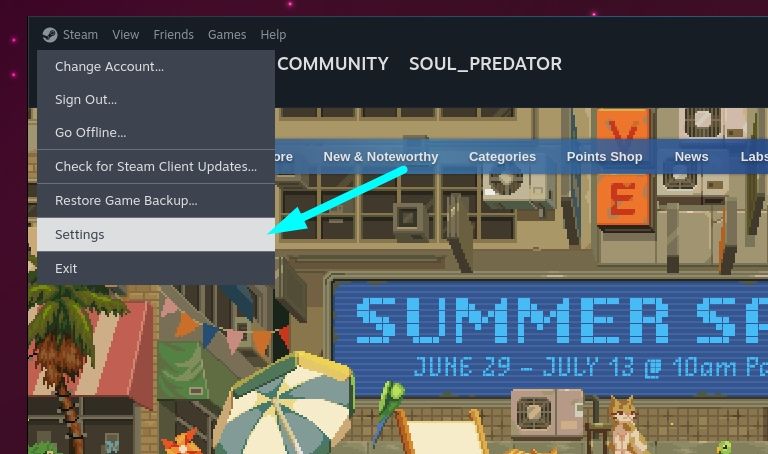 Next, you navigate your way to the "Compatibility" options in it and enable "Enable Steam Play for all other titles".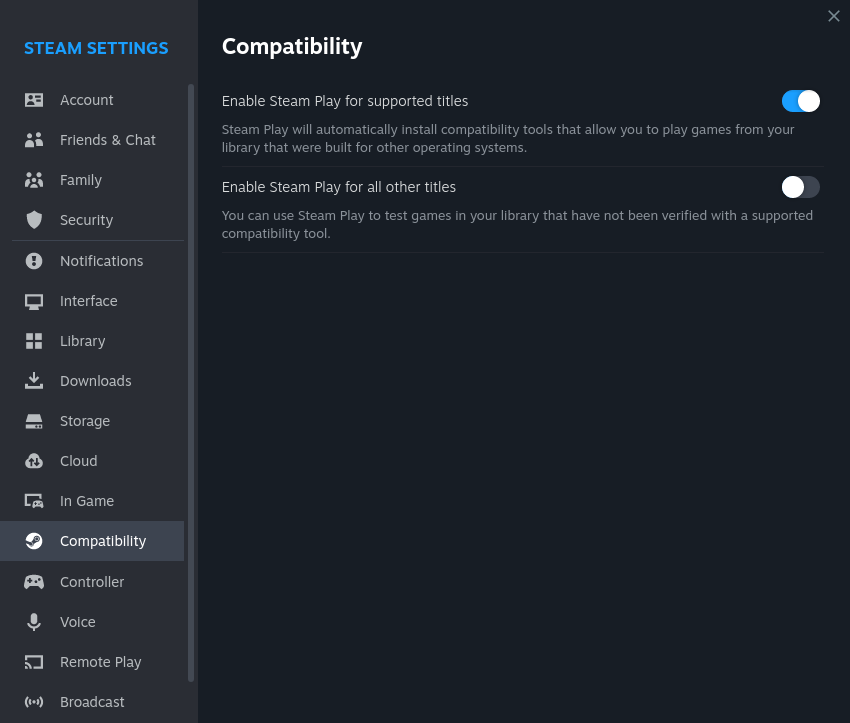 Once you enable it, you will be prompted to restart the Steam app, proceed with it.
💡
While it is good to see that by default, Steam lets you try/run Windows-only games if it is known to be supported on Linux. However, to ensure that you utilize Steam's proton compatibility tool for every Windows-specific game you have, you need to enable the option mentioned above.
Considering you logged in back successfully, you can go to the same option above, and tweak the Proton version (if you need it).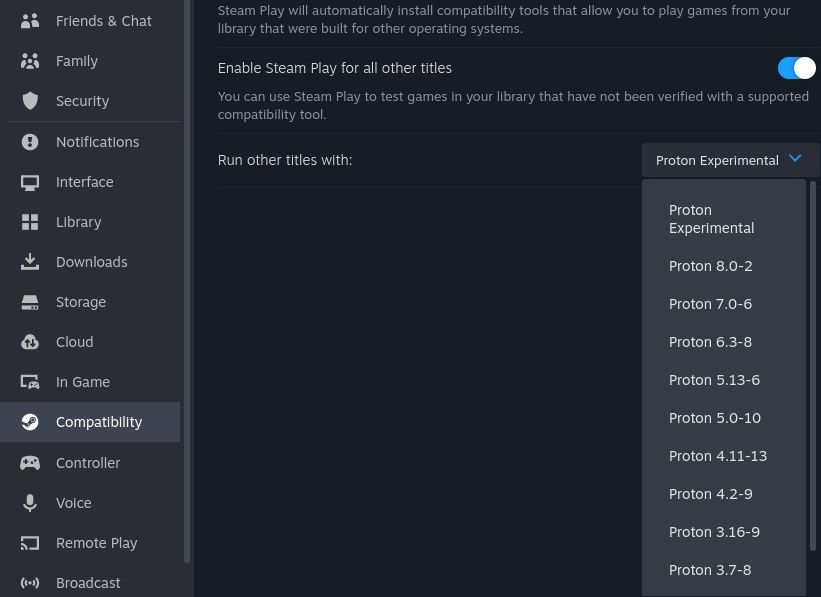 It uses Proton Experimental by default, and you do not need to change that in most cases.
Once you are done with the compatibility settings, all you require is to download the game as usual and launch it from Steam.
You do not need to manually configure anything else. Unless the game does not work with Steam Play, you just have to run it.
Using Steam to play games on Ubuntu Linux
If you want to search for native (or Linux games) on Steam, you will have to search for them and install/purchase them as needed.
First, you need to head to the Steam store and hit the search icon.

When you do that, games will be listed, and a number of filters will appear on the right-side of the screen as shown below: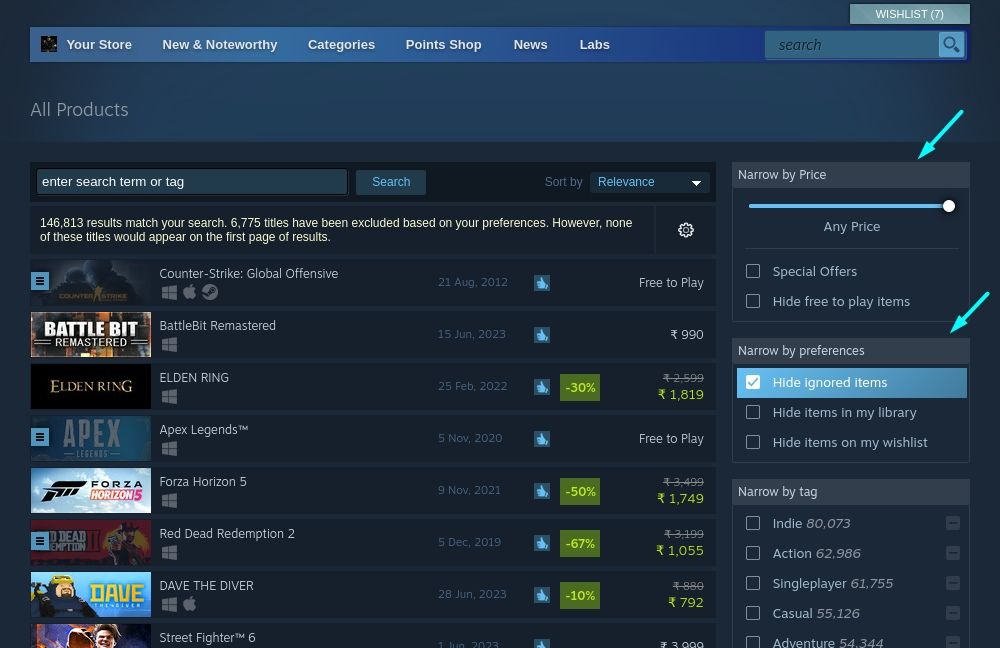 You need to scroll down a bit for the available filters and use "Narrow by OS" option to select "SteamOS + Linux".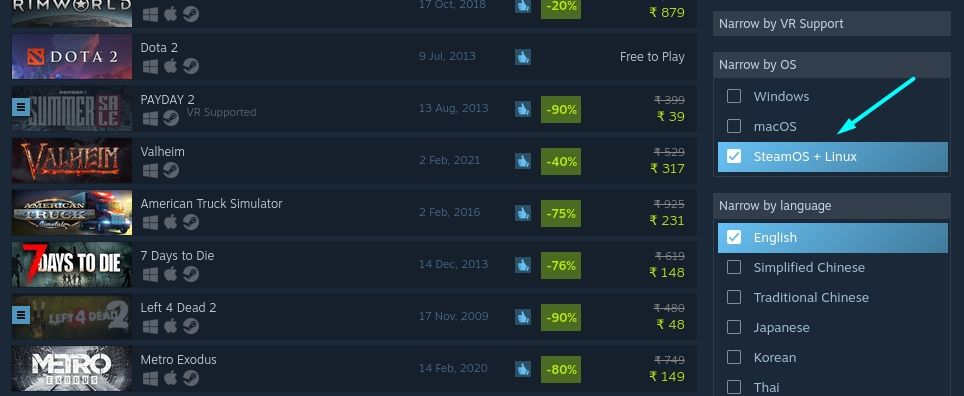 Once you do that, all the games being listed are natively supported to run on Linux.
You do not need Steam Play (or proton compatibility layer) to run these games. Moreover, the games with Linux support should run without issues.
Suggested Read 📖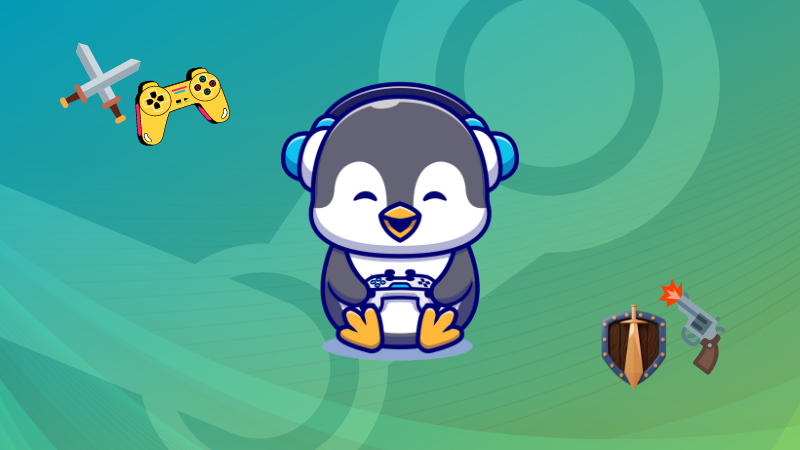 How to uninstall Steam from Ubuntu
Uninstalling Steam is as easy as installing. You can uninstall it from the software center or simply use this command:
sudo apt remove steam-installer
It will be a good idea to get rid of the installed dependencies and free up some space:
sudo apt autoremove
If you have the snap installed and want to use the terminal, here's the command you need to type in:
sudo snap remove steam
💬 How do you prefer to install Steam? And, is Steam your favorite game launcher? Let us know your thoughts in the comments.