Which is the best cloud storage service for Linux? Here, we list several free cloud storage services that you can use in Linux.
Now, before moving to the list of options, what should you look for in cloud storage services for Linux? Let me guess:
Lots of free storage: After all, not all individuals can pay hefty amounts every month.
Native Linux client: To synchronize files easily with the server without doing special tweaking or running scripts at regular intervals.
Desktop clients for other desktop OS: i.e., Windows and macOS: Cross-platform support are always convenient so that you can access your files on other platforms you use.
Mobile apps for Android and iOS: In today's modern world, you need to be connected with mobile devices.
Considering these points, let's see what the best cloud services for Linux are:
Best Cloud storage services for Linux
I have tried numerous cloud services over time. I liked some of them and couldn't work with others. Since I prefer saving money, I use more than one cloud service at a time so that I can get sufficient free cloud storage. More on that at the end of the article.
Please note that the list is in no particular order of ranking.
1. Dropbox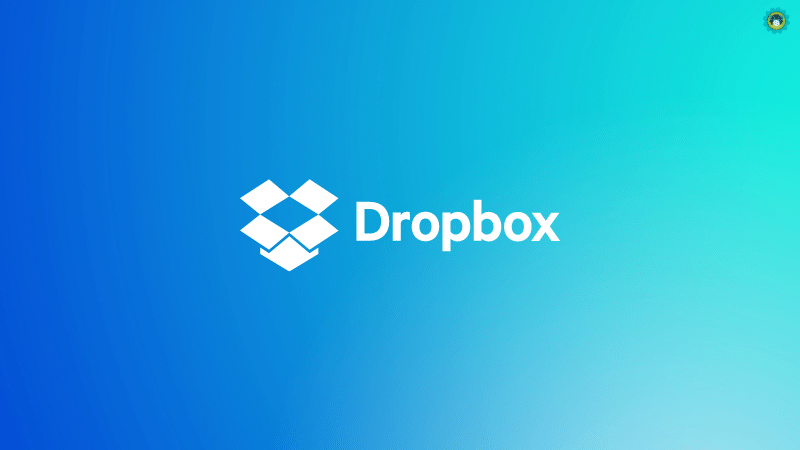 One of the earliest and most popular cloud storage service providers, Dropbox, is also one of the earliest services to provide native Linux client.
I have been using Dropbox since 2009 and have been using it on Linux since 2010-11. Dropbox is the reference point when I compare other cloud services.
Dropbox integrates well with the Linux environment. It creates a dedicated Dropbox folder in your home directory. You can choose which folders from the cloud to sync on your local disk.
A green checkmark is added to the folders that are in complete sync with the remote cloud server.
Dropbox has an intuitive web interface. You can read all kinds of documents in the web interface without downloading them. The web gallery for photos is also a nice feature.
Dropbox has kept innovating and introducing new features to become one of the best cloud services out there. There are additional features in their paid plans for both individuals and enterprises but I'll keep the focus on the free offering here.
While it does not offer a lot of free storage in its basic version, a sleek web interface and an excellent desktop client make it a smart choice for Linux users.
Pros
2 GB of free storage (that can go up to 16 GB if you invite more people)
Excellent desktop client for Linux and other platforms
Link sharing, Collaboration
Files can be viewed in the web interface itself
Selective sync to save space on the desktop
Version control
Cons
Only 2 GB of free storage is a downside
No encryption in the free option
You can use it only on three devices simultaneously
2. pCloud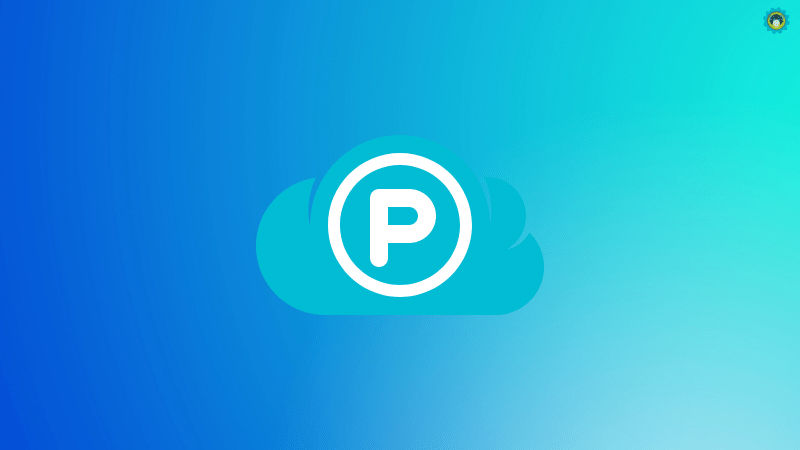 is a Swiss-based offering. Switzerland is known for its strict privacy policies guarding the data of the individuals from snooping agencies.
Plenty of privacy-focused services like ProtonMail are based in Switzerland. It is focused on encryption and security. So, that is a good aspect of pCloud.
In addition, it lets you choose your cloud storage location when you set up (EU or US). I don't see a lot of cloud storage providers offering this choice, which is unique.
Also, you can use pCloud to back up your entire Linux system. That can come in handy for some.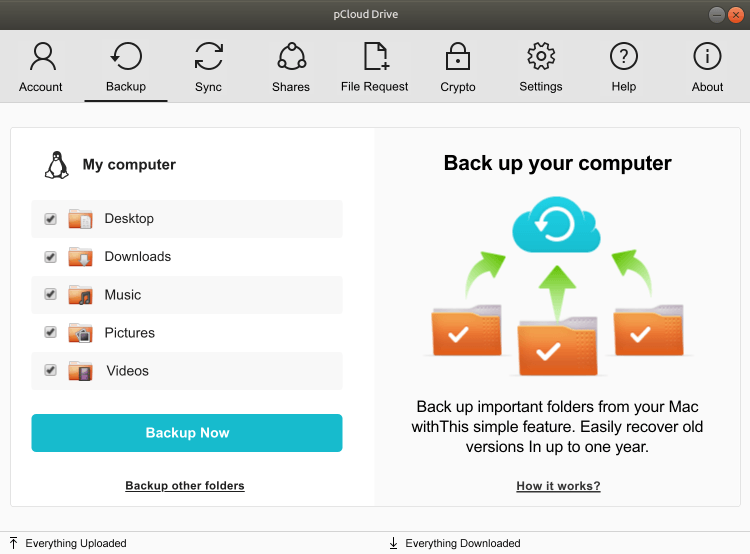 pCloud offers up to 10 GB of free storage for each signup. You may need to install the mobile app and do a few things to unlock 10 GB of free storage. Furthermore, you can further increase it by inviting friends, sharing links on social media, or through their referral/affiliate programs.
If you want to go for a premium plan, I suggest which is quite pocket-friendly. I use their 2 TB lifetime plan.
It has all the standard features such as file sharing and synchronization, selective syncing, etc. Moreover, pCloud provides file versioning and data recovery for up to 30 days. If you are ready to step it up, you can also pay a premium to have backup/history for up to 365 days, which is a massive offering for power users.
pCloud has native clients across platforms, including Linux, of course. Linux client is easy to use and worked well in my limited testing on Linux Mint.
Pros
10 GB of free storage, extendable up to 20 GB
A good working Linux client with GUI
Allows collaboration by link sharing
30 Days backup for deleted files
Unlimited file size upload
Built-in audio and video player
Mobile apps allow camera roll upload
Backups from Dropbox, Google Drive etc
5 copies of files on different servers
Cons
Client-side encryption is a premium feature
The web UI seems dated
3. Mega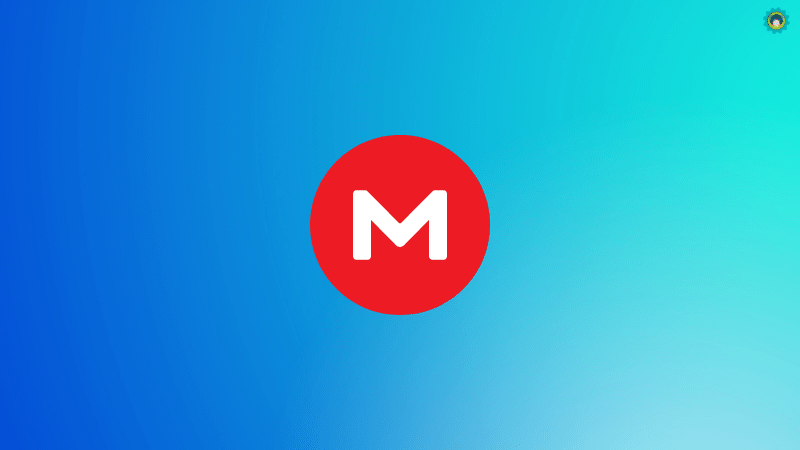 Mega has everything that you would expect in a hassle-free cloud service. It provides 20 GB of free storage to individual users out of the box and may offer you options to earn more free storage after you sign up.
Technically, that's how the free plan works now. A few years back, 50 GB of free storage was the offer.
It features end-to-end, zero-knowledge encryption by default without needing to opt for a premium plan. So, that can be an attractive offering for privacy enthusiasts.
In addition to that, it provides native clients for Linux and other platforms. The native Linux client works fine, and the device sync is seamless. You can also view and access your files in a web browser. It can even play video files on the web interface,
Pros
20 GB of free storage
End-to-end, zero knowledge encryption for free
Can be used for sharing large files
Native clients for Linux and other platforms such as Windows, Mac OS X, Android, iOS
Cons
Zero knowledge encryption also means if you lose the key, you lose the data
4. Google Drive (with third-party desktop clients)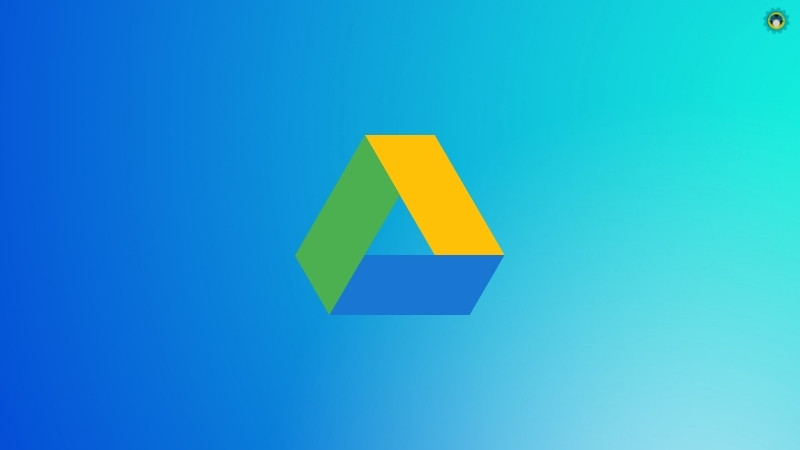 Google Drive is an incredibly popular service. It gives you 15 GB of free storage that is shared with your email, documents, and photos.
The best feature, in my opinion, is the inclusion of the online office suite with Google Drive. Easy to create documents and store them in the account.
However, despite repeated requests, tech giant Google has not bothered to create a native official Linux client for Google Drive. Thankfully, there are other ways to use Google Drive in Linux. That's the reason why I included Google Drive in this list of cloud software for Linux.
Pros
15 GB of free storage
Link sharing
Collaboration
Integrated with an online office suite
Cons
No official desktop client for Linux

5. Yandex Disk
Russian internet giant Yandex has everything that Google has. A search engine, analytics service, webmaster tool, email, web browser, and a cloud storage service.
Yandex Disk offers 10 GB of free cloud storage on sign-up. It has native clients for multiple platforms, including Linux. However, the official Linux client is only command line. You can get an unofficial GUI client for Yandex disk, though. File sharing via links is available along with other standard cloud storage features.
People who are already using Yandex services should give it a try.
Pros
10 GB of free storage, extendable up to 20 GB via referrals
Mobile apps
Cons
Only command line client available
If you are averse to Russian technologies
6. Cozy

Cozy is a French company that gives you 5 GB of free cloud storage. In fact, Cozy is more than just a free cloud service. It's a digital locker for securely keeping your bank statements, bills, and health reimbursement.
You are probably already saving your important documents, tax receipts, identity cards, and warranty receipts in the cloud. You scan these documents manually and then upload them to a cloud service. Cozy does all this for you automatically.
Cozy could be a lifesaver for managing all your documents if you are a French resident. Cozy has something called an 'app store.' You can connect your Cozy account to numerous services such as your bank, internet service provider, insurance providers, and commercial stores like Darty, Leclerc, etc. You can also connect it with French income tax accounts.
Cozy fetches all the bills and invoices from the linked services and stores it in the cloud. You get all the documents in one place automatically.
Everything included, it also makes the core server stack open-source. You can check that out on GitHub if you're curious.
Pros
10 GB of free storage
Native Linux client in AppImage format
Connects to various online services and automatically gets invoices and account statements
Cross-platform with mobile apps
Cons
Could be confusing for a simple cloud service
At present, the focus seems to be on French market
7. Seafile (can be self-hosted)

Seafile is a free and open open-sourcesource file hosting and collaboration platform. Apart from file hosting and sharing, you can also edit documents online. Seafile keeps versions of files and snapshots of folders so that they can be restored to a previous version.
Since it's a multi-user collaboration platform, you can also set file permissions or lock a file for specific users. Audit logs are also available. Admins can also remote wipe data. All data transfers are protected via HTTPS/TLS protocol. Server-side data encryption is also a feature.
The free edition allows three users. If you need more than three users, you can either host it on your own server or pay for the services.
Pros
Free and Open Source Software
Native Linux client and mobile apps
File versioning
Document editing and collaboration

Cons
Primarily aimed at enterprises
Professional edition has a better feature set than the free community edition

8. Nextcloud (can be self-hosted)

Nextcloud is a free and open-source cloud storage and collaboration platform that you can install on your own server. It's not entirely free if we consider that you don't have a server in the first place. But, if you have one, you don't need to spend anything more to use Nextcloud, but only the expertise needed to configure and manage your self-hosted Nextcloud instance.
Nextcloud is a complete collaboration platform for small and medium-sized businesses. Apart from the cloud storage, you can also use Nextcloud for mails, contacts, and calendars for users in your organization.
It's a complete productivity suite that can be hosted on your organization's servers. In fact, we at It's FOSS use Nextcloud as well.
You can install Nextcloud with Docker easily. Alternatively, you may go through a list of providers to help you get started with Nextcloud.
Pros
Free and Open Source software
Complete control on your data
A complete productivity suite
Useful for small and midsize organizations as well as individuals
Cons
Not a managed cloud service
No free tier from Nextcloud and most third-party
You'll need your own server and manage it manually
9. OneDrive (using third-party clients)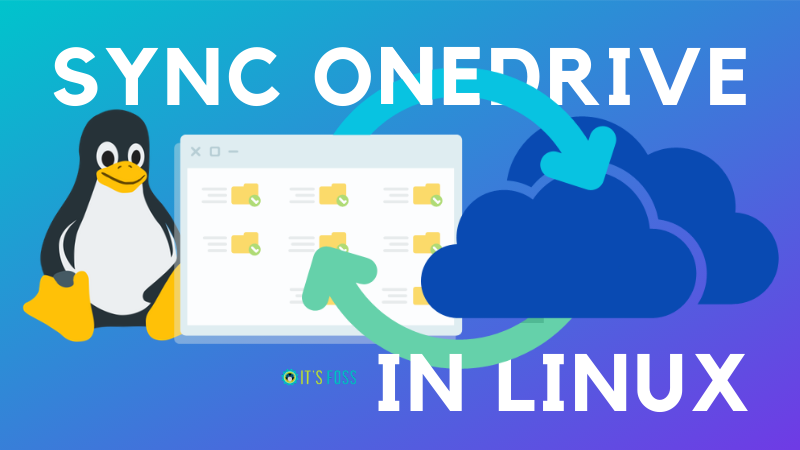 If you work with Microsoft 365 apps on the web browser, you will probably like the option of using OneDrive better than others.
Even though it just gives 5 GB of free storage, you have Skype and other Microsoft 365 app services included with paid plans if you need it for work. Officially, there's no native Linux client, but you can refer to our guide and use OneDrive on Linux flawlessly.
Pros
Microsoft 365 services integration
Collaboration
Link sharing
Cons
No official native Linux client
Not a lot of free storage
10. Internxt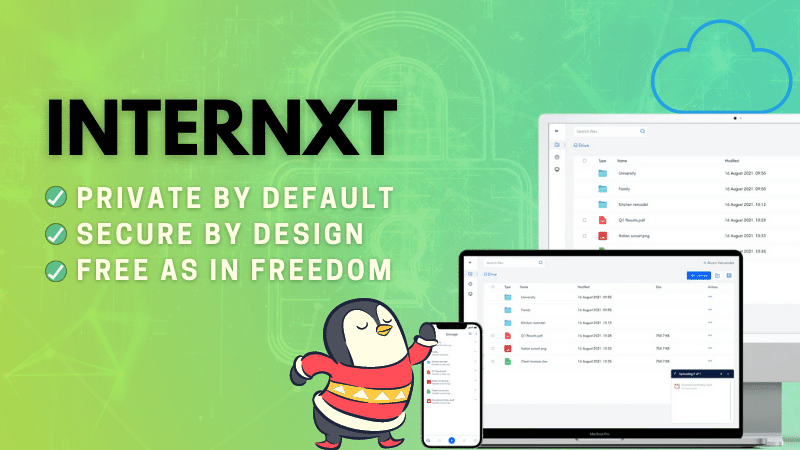 Internxt is rather new in the market. It is open source software built on Web3 technology. It also has zero knowledge encryption enabled by default.
Since it uses decentralized web3 technology, your encrypted files are never on server. While that is a good thing, the downside is that you'll feel the upload and downloads are a bit slow, specially for larger files.
It also puts restrictions on the file size of the direct downloads. For files larger than 1 GB, you'll have to use the desktop application.
Internxt offers 2 GB of free cloud storage when you sign up. The free storage can be stretched up to 10 GB by 'completing challenges' like downloading its mobile app.
You can also get more storage by opting for the paid plans. A hidden lifetime deal gives you 1 TB of lifetime storage for a single payment of 99 euros.
Pros
Decentralized, web3 and open source
Zero knowledge encryption
2 to 10 GB free storage
Affordable lifetime price
Cons
Zero knowledge means losing key loses the data
Must use apps for large files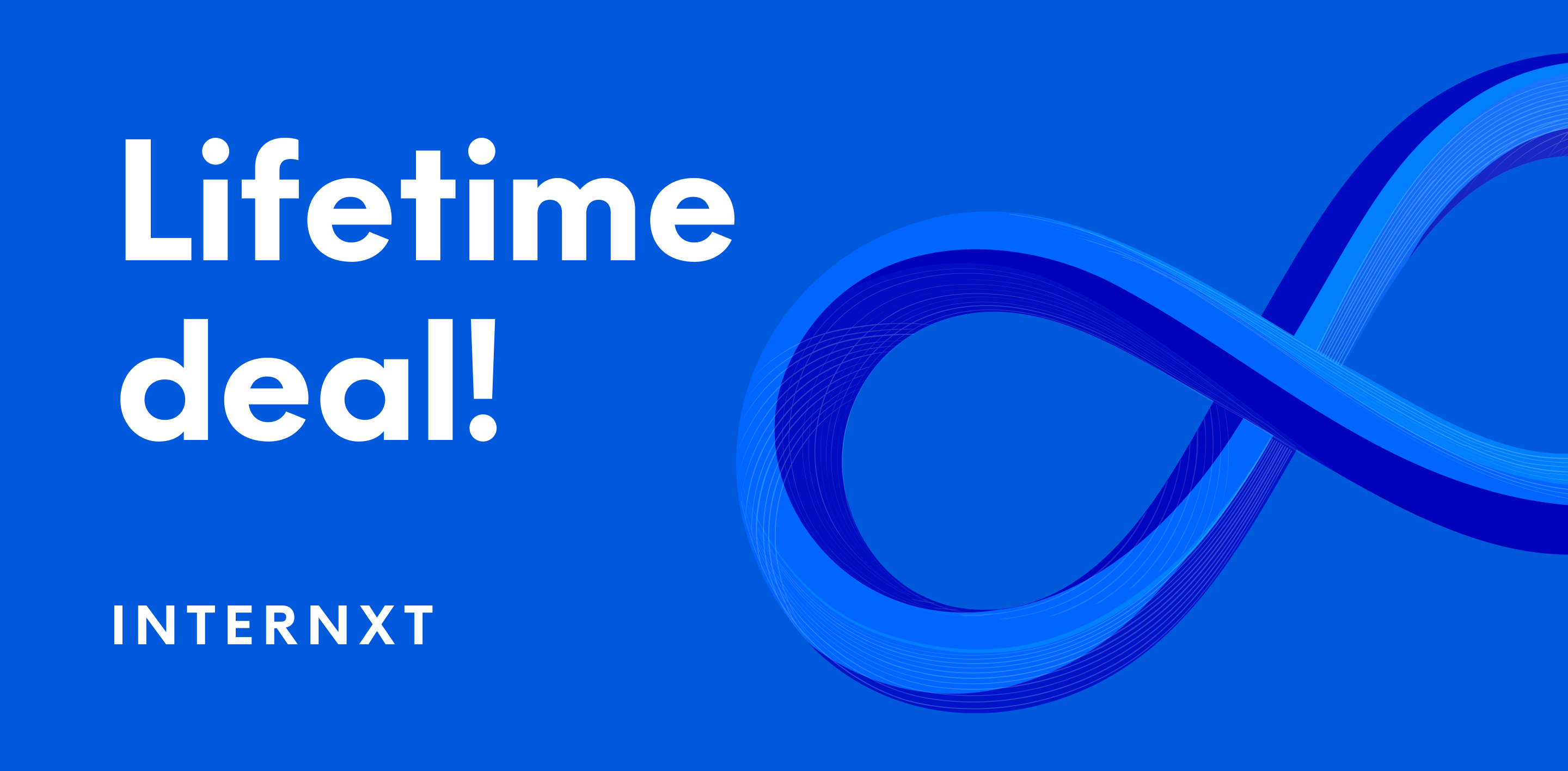 What is your favorite cloud service for Linux?
As I said previously, I use multiple cloud services so that I can get sufficient cloud storage.
I use Google Drive because it integrates with Gmail and Google Docs is a pretty good office tool.
I use Dropbox and have 22 GB of cloud storage with them. I use it for storing ebooks, important documents and some earlier photos.
I have 2 TB of lifetime storage with pCloud. I use it for dumping all kind of photos and videos from the phones of all family members.
I also have around 50 GB of cloud storage with Mega. I use it for storing screenshots and screencasts for the tutorials.
And lastly, I also have 2 TB lifetime storage with Internxt. This is a recent addition and I haven't planned anything specific for it yet.
Oh! I forgot. We have our own Nextcloud instance deployed using Docker. It is used for collaboration and task management in It's FOSS team.
What is your choice among this list of best cloud storage services for Linux? Which one do you prefer?
Let me know your thoughts in the comments down below.