Brief: HydraPaper is an impressive wallpaper manager for Linux users that also supports multi-monitor setups. Let us take a closer look.
By default, you get the ability to set wallpapers as per the desktop environment on your Linux distribution.
And, it is often limiting when trying to add a custom folder of wallpaper collection to the available selection. Moreover, when it comes to multi-monitor setup, you do not get the ability to choose separate wallpapers in your distro. So, you need to head out looking for a Graphical User Interface (GUI) program that lets you do that.
Fortunately, I stumbled upon an impressive option for Linux users i.e. HydraPaper.
HydraPaper: Open-Source Wallpaper Manager with CLI Access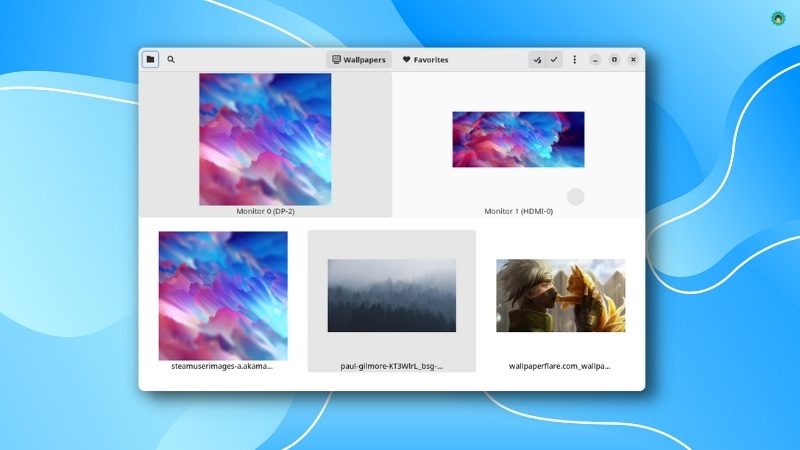 HydraPaper is a pretty helpful wallpaper manager built using Python 3 and GTK. It lets you select individual wallpapers for different monitors.
While it is primarily a GUI program, you can also perform the same tasks using the command line.
So, HydraPaper is a wallpaper manager for both GUI and CLI users.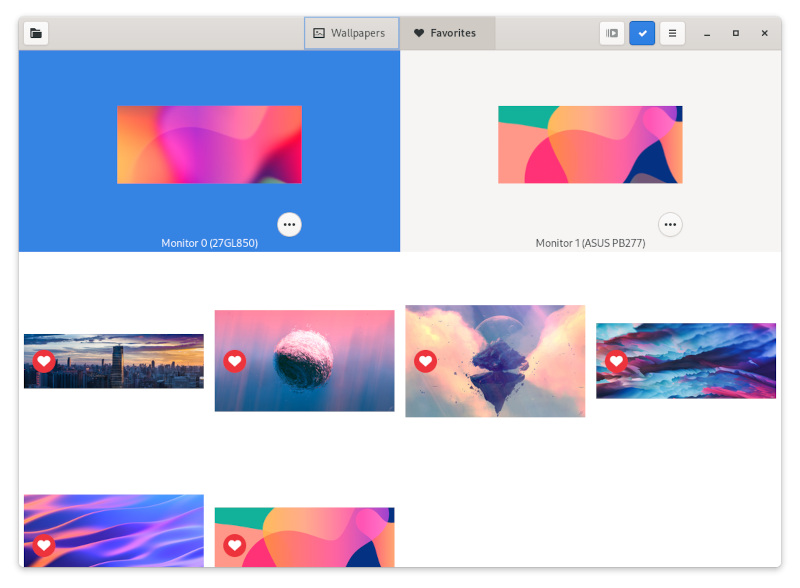 It looks like a straightforward solution with a few neat features. Let me mention the key highlights below.
Features of HydraPaper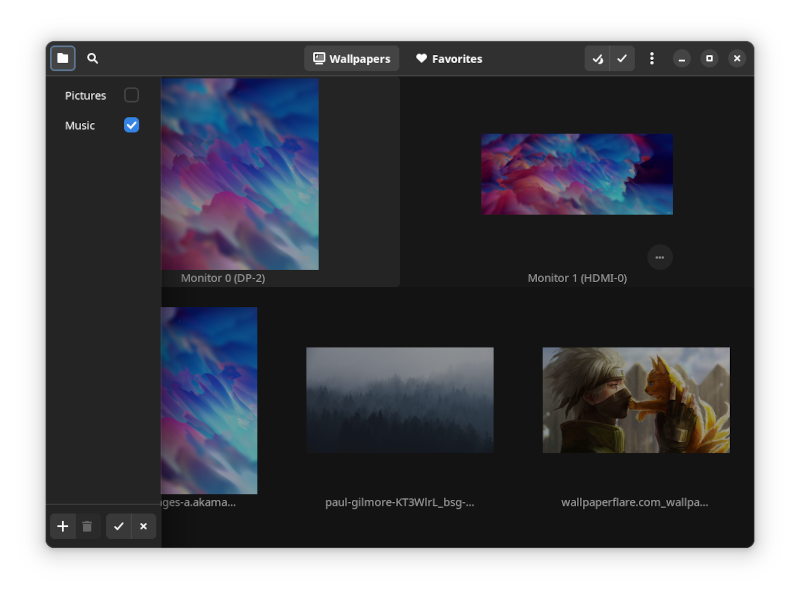 HydraPaper lets you add your custom wallpaper collection, organize/select the folders you want, and pick wallpapers conveniently.
Some of the essential features include:
Manager folder collection (toggle them in a single click as required).
Pick a favorite wallpaper and add them to your favorite collection.
Position the wallpaper as you prefer (zoom, fit with a black background/blur, center, and more)
Ability to set a random wallpaper quickly from your collection, if that's how you decide.
Customize the wallpaper manager experience with dark mode, choose to save wallpaper separately, clear cache, etc.
CLI support
Single spanned wallpaper mode to apply across multi-monitors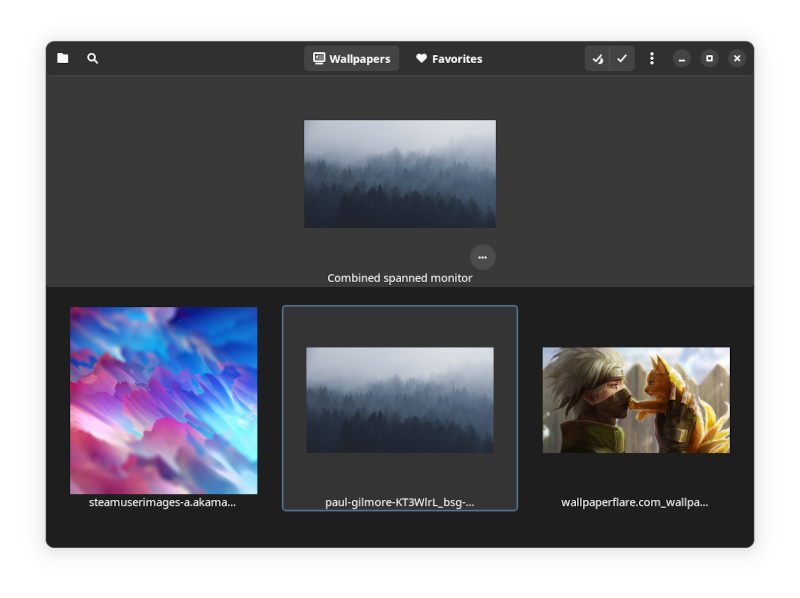 It is pretty simple to use; you can pick and select wallpapers for different monitors or use the single spanned wallpaper mode from the options to apply one across multi-monitors.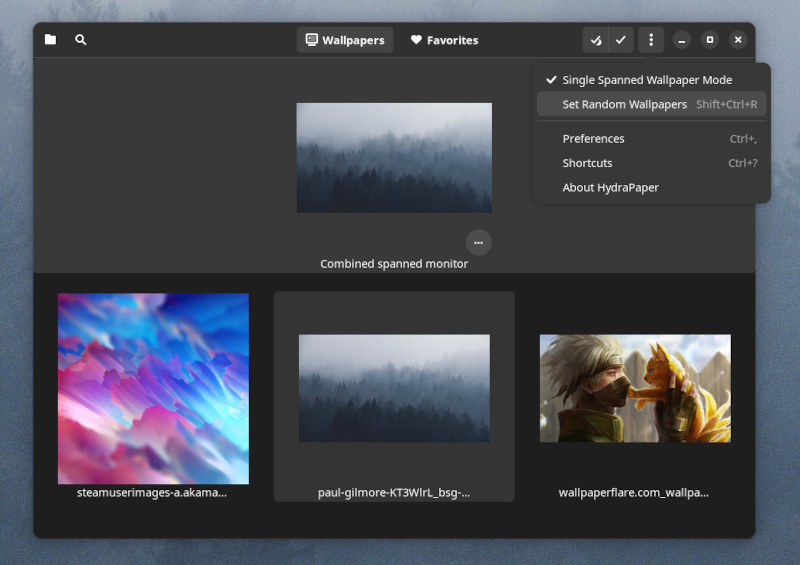 You get to choose/add/delete folders, adjust the position, add favorites, and apply the wallpaper for dark mode.
Installing HydraPaper in Linux
You can find HydraPaper as a Flatpak package on Flathub, fit for every Linux distribution. You can refer to our Flatpak guide if you're new to setting up support for Flatpak.
You can also find it on AUR for Arch Linux distros, Fedora's repository, and Debian (unstable).
I tested it on Manjaro Linux, and it worked just fine using the Flatpak package.
To explore more options, you can head to its GitLab repository.
What do you think about HydraPaper? Do you prefer something else to manage wallpapers on a multi-monitor setup? Let me know your thoughts in the comments below.