Almost all the non-Apple computers sold today come with Windows preinstalled. The standard procedure for Linux users is to buy such a computer and then either remove Windows and install Linux or dual boot Linux with Windows.
But you don't always have to go through Windows. You can buy Linux computers as well.
So why buy a computer preinstalled with Linux when you can easily install Linux on any computer? Here are some reasons:
A computer with Windows always has a higher price for the Windows license. You can avoid that.
Computers preinstalled with Linux are well-tested for hardware compatibility. You can be sure that your system will have WiFi and Bluetooth working instead of figuring these things out on your own.
Buying Linux laptops and desktops indirectly supports Linux. More sales indicate a demand for Linux products, and thus, more vendors may be inclined to provide Linux as a choice of the operating system.
If you want a new Linux laptop, let me suggest a few manufacturers and vendors that provide ready-to-use Linux systems.
🚧
Please make a purchase based on your own decisions. I am simply listing the Linux computer sellers here; I cannot vouch for their product quality, after-sale service, or other such things.
Note: This is not a ranked list.
1. Dell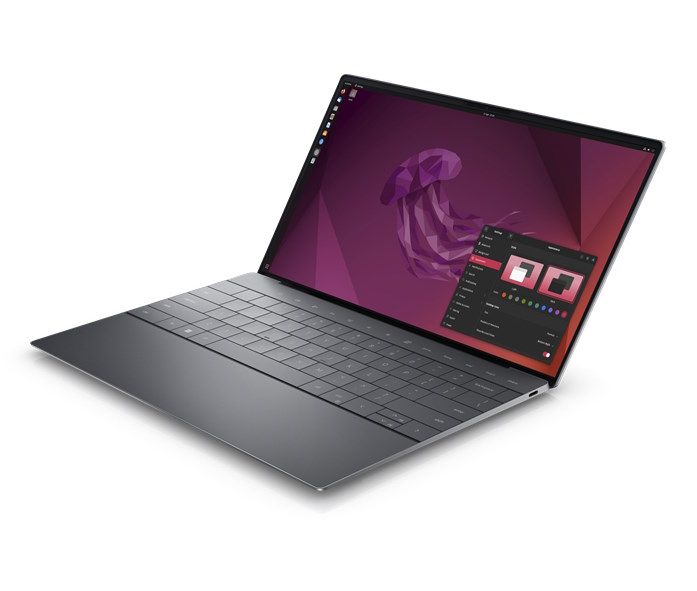 Dell has been offering Ubuntu laptops for several years now. Their flagship product XPS features a Developer Edition series with Ubuntu preinstalled. With this edition, the laptop has been certified to work perfectly fine with Ubuntu.
Even if it is not the developer edition, the XPS series generally tends to work well with Linux.
I use Dell XPS laptops as my daily driver for years now. It just works great, and the performance stays consistent for a long time.
📋
This article includes affiliate links. Please read our
affiliate policy
for concerns.
For this reason, I strongly recommend it. You can order one from Amazon as they regularly provide attractive deals on it like this:
Dell XPS is an expensive device, with a price tag of around $1000. If that's out of your budget, Dell also has an inexpensive offering in its Inspiron laptop line.  In case you cannot find Dell's Linux offerings, go to their official website and enter "Ubuntu" in its search box to see the products that ship with Ubuntu Linux preinstalled.
Availability: Most parts of the world.
2. System76
System76 is a prominent name in the world of Linux computers. This US-based company specializes in high-end computing devices that run Linux. Their targeted user base is power users and creators.
They offer Pop!_OS, based on Ubuntu as their take on a Linux distribution. The distribution features a desktop environment based on GNOME, which is soon to be replaced by their own desktop environment that looks similar.
In addition to performance, System76 has put a great emphasis on the design of its computers. Their Thelio desktop series is popular for its handcrafted wooden design.
You may check their Linux laptops offerings here. They also offer Linux-based mini PCs and servers.
Did I mention that System76 manufactures its computers in America instead of the obvious choices of China and Taiwan? Their products are on the expensive side, perhaps for this reason.
Availability: USA and 60 other countries. Extra custom duty may be applicable outside the US. More info here.
3. Lenovo
Lenovo ThinkPads are quite popular among Linux users, even with mixed feelings about them for its compatibility with Linux in the past. And, now that most of the Lenovo laptops will be Linux certified, it could be one of the best choices to go with to get a Laptop. And, you can order one for yourself through their official site or Amazon.
The flagship models are definitely expensive, but you will find a wide range of variants available starting from $500 range. Of course, the pricing will vary depending on your country but Lenovo laptops or ThinkPads in general is considered as a durable machine.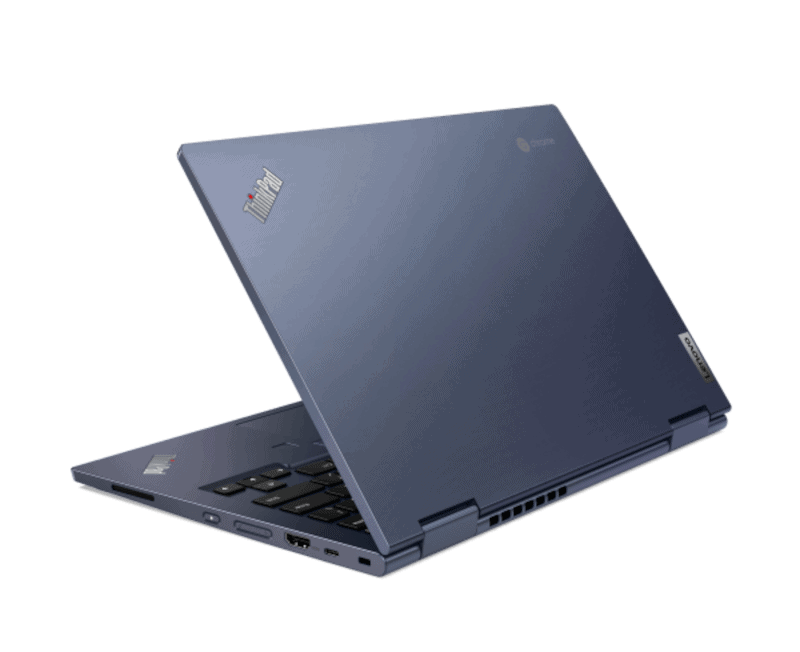 Lenovo's laptops aren't really known for any crazy design but the build quality. So, you have to keep that in mind and compare the prices accordingly.
It is also worth noting that you get the choice of having Fedora or Ubuntu pre-installed depending on what Laptop you're going for (mostly in the U.S and Canada). However, that choice may not be available for other countries.
Availability: Most parts of the world.
4. Purism
Purism is a US-based company that takes pride in creating products and services that help you secure your data and privacy. That's the reason why Purism calls itself a "Social Purpose Corporation."
Purism started with a crowdfunding campaign for creating a high-end open source laptop with (almost) no proprietary software. The successful $250,000 crowdfunding campaign resulted in the Librem 15 laptop in 2015.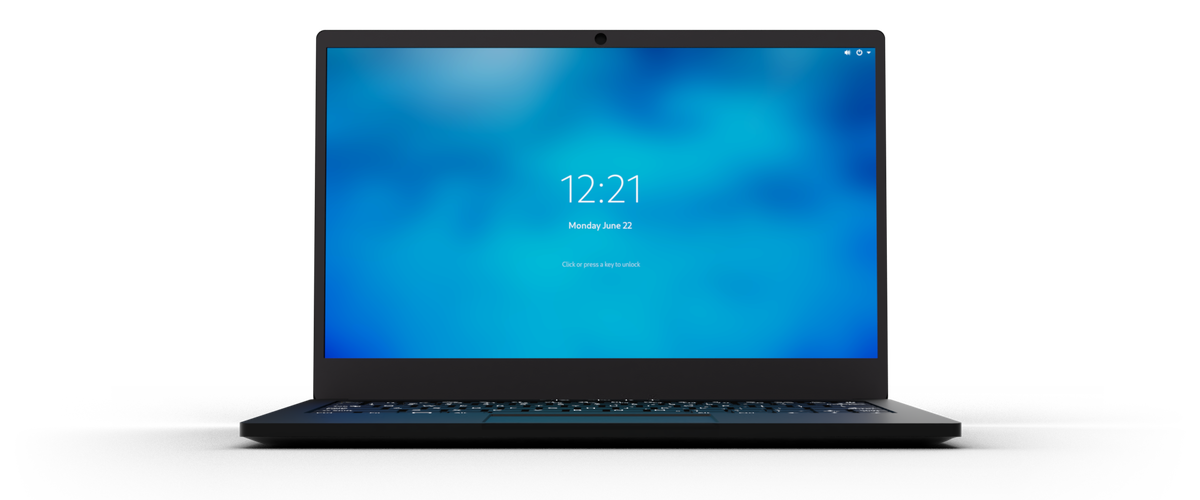 Purism features a Librem 14 laptop for Linux users, including its own distribution, Pure OS, designed for keeping privacy and security in mind.
Pure OS can run on both desktop and mobile devices, and it is the default choice of operating system on Librem laptops and Librem 5 Linux phone.
Purism gets its components from China, Taiwan, Japan, and the United States, and assembles them in the US. All their devices have hardware kill switches to turn off the microphone/camera and wireless/bluetooth.
Availability: Worldwide with free international shipping. Custom duty may cost extra.
5. Slimbook
Slimbook is a Linux computer vendor based in Spain. Slimbook enetered the limelight after launching the first KDE branded laptop.

Their offerings are not limited to just KDE. They offer Ubuntu, Kubuntu, Ubuntu MATE, Linux Mint, and Spanish distributions like Lliurex and Max. You can also choose Windows, at an additional cost, or opt for no operating system at all.
Slimbook has a wide variety of Linux laptops, desktops, and mini PCs available.
Want a liquid cooled Linux computer? Slimbook's Kymera Aqua is for you.
Availability: Worldwide but may cost extra in shipping and custom duty
6. TUXEDO Computers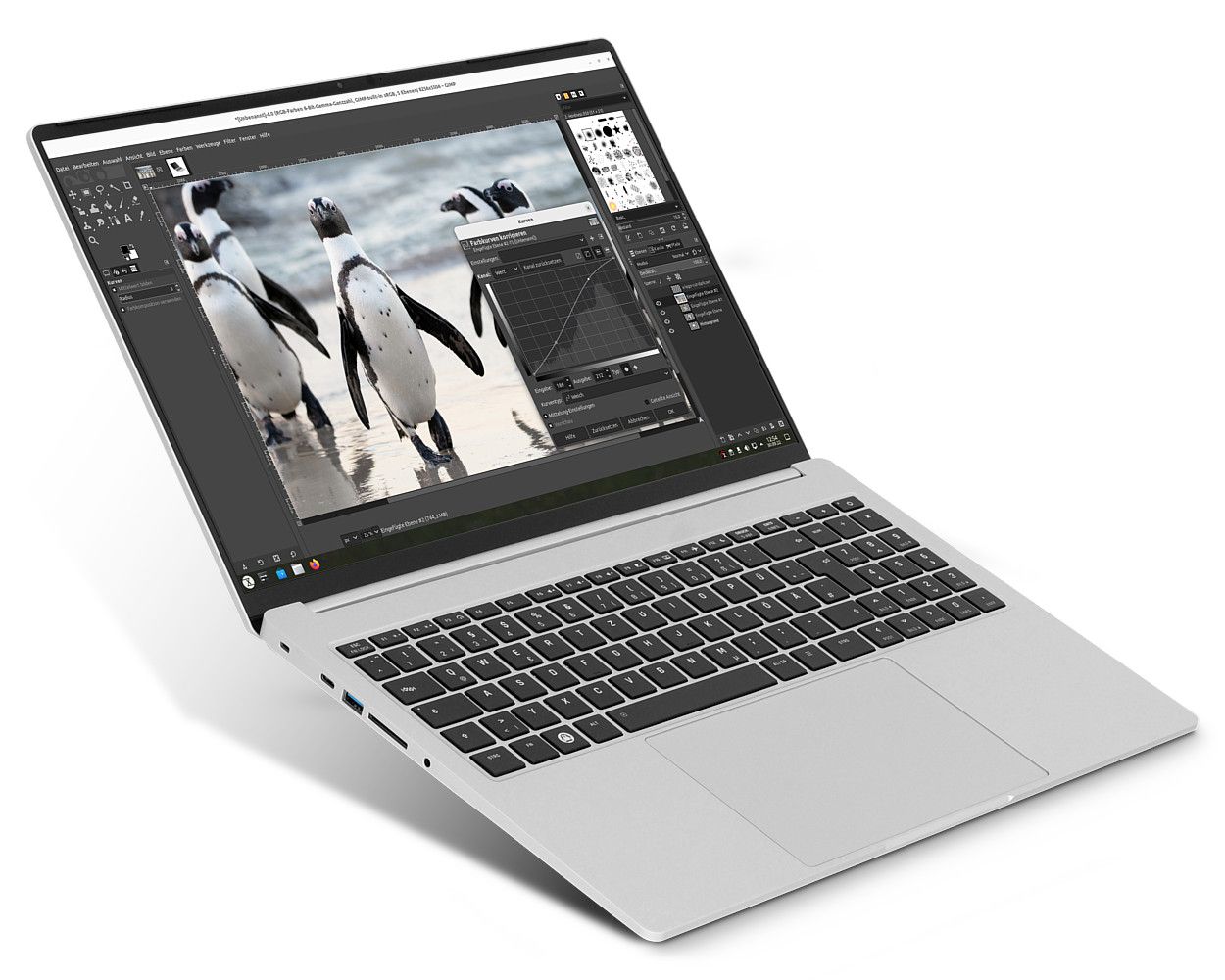 Another European candidate on this list of Linux computer vendors, TUXEDO Computers is based out of Germany.
TUXEDO Computers only uses Linux, and the computers are "manufactured in Germany" and come with a 5 year guarantee and lifetime support. They also feature their own TUXEDO OS (based on Ubuntu) with out of the box tools required to fine tune your hardware. You can opt to have it pre-installed or choose other distros.
Availability: Free shipping in Germany and Europe Extra shipping charges and custom duty for non-EU countries. More info here.
7. Vikings
Vikings is based in Germany (instead of Scandinavia 😛). Certified by the Free Software Foundation, Vikings focuses exclusively on Libre-friendly hardware.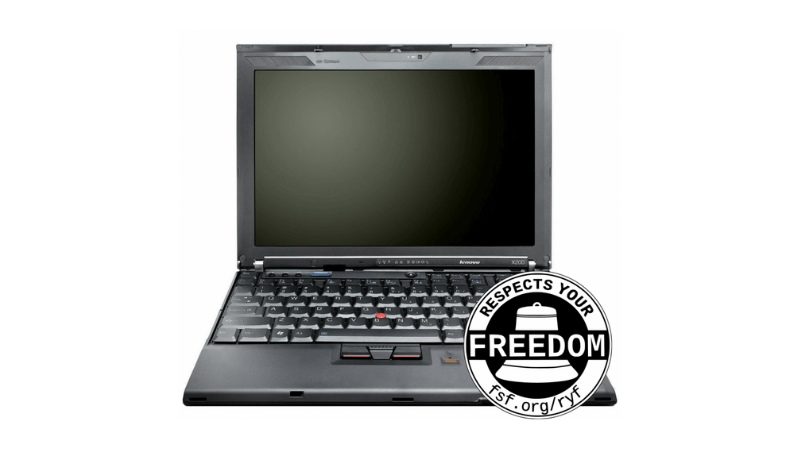 The Linux laptops and desktops by Vikings come with coreboot or Libreboot instead of proprietary boot systems like BIOS and UEFI. You can also buy server hardware running no proprietary software.
Vikings also has other accessories, like routers, docking stations, etc. The products are assembled in Germany.
Note that they do not manufacture the laptops, the products are mostly refurbished and customized.
Availability: Worldwide (except North Korea). Non-EU countries may charge custom duty. More information here.
8. Ubuntushop.be
No, it's not the official Ubuntu Shop, even though it has Ubuntu in its name.
Ubuntushop is based in Belgium and originally started selling computers installed with Ubuntu.
Today, you can get laptops preloaded with Linux distributions like Mint, Manjaro, and Debian. You can also request a distribution of your choice to be installed on the system you buy.

One unique thing about Ubuntushop is that all of its computers come with a default Tails OS live option for privacy-minded users. So even if it has another Linux distribution installed for regular use, you can always choose to boot into the Tails OS (without a live USB).
Unlike many other big players on this list, I feel that Ubuntushop is more of a "domestic operation," where someone manually assembles your computer and installs Linux on it. But they have done quite a good job providing options like easy re-install, their own cloud server, etc.
Availability: Belgium and rest of Europe.
9. RetroFreedom
Minifree, short for Ministry of Freedom, was a company registered in England. However, amidst the pandemic, it temporarily shutdown its operations in June 2020 and has resumed operations with a re-brand to RetroFreedom.
It provides secure and privacy-respecting computers that come with Libreboot instead of BIOS or UEFI.
These laptops come pre-installed with Trisquel, endorsed by Free Software Foundation, which means that you can be sure that their computers adhere to the guidelines and principles of Free and Open Source Software.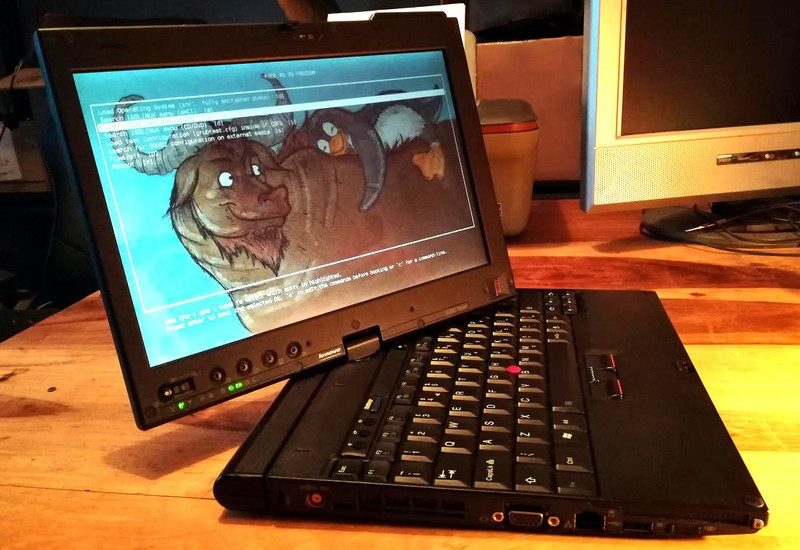 Unlike many other Linux laptop vendors on this list, computers from RetroFreedom are not super-expensive. You can get a Libreboot Linux laptop running Trisquel GNU/Linux starting from 200 euro.
You get a 2-Year warranty for all the products. If you care to run only 100% free software like Richard Stallman, RetroFreedom is for you.
Availability: Worldwide. Shipping information is available here.
10. Entroware
Entroware is another UK-based vendor that specializes in Linux-based laptops, desktop, and servers.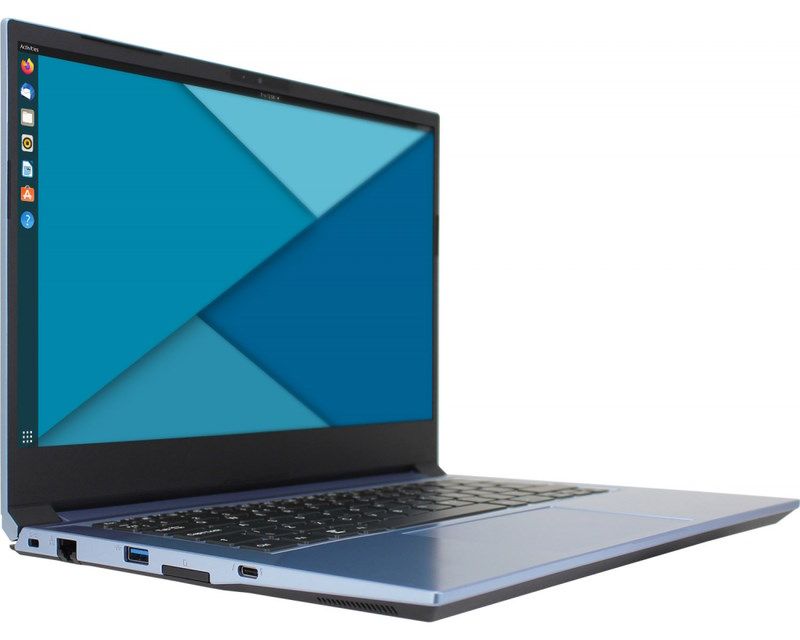 Like many others on the list, Entroware also has Ubuntu as its choice of Linux distribution.
Apart from laptops, and desktops, Entroware also has their mini-PC Aura.
Availability: UK, Ireland France, Germany, Italy, Spain
11. StarLabs

StarLabs is a manufacturer that features laptops that you can customize to your heart's desire.
They focuse on providing you a good out-of-the-box privacy and security (thanks to coreboot) along with great compatibility. You can opt for premium laptops with maxed out specs and latest processors or go for an affordable one.
StarLabs laptops offer both Intel and AMD powered options.
Availability: Worldwide. More info here.
12. Juno Computers
Juno Computers is also based in the UK and offers computers preinstalled with Linux.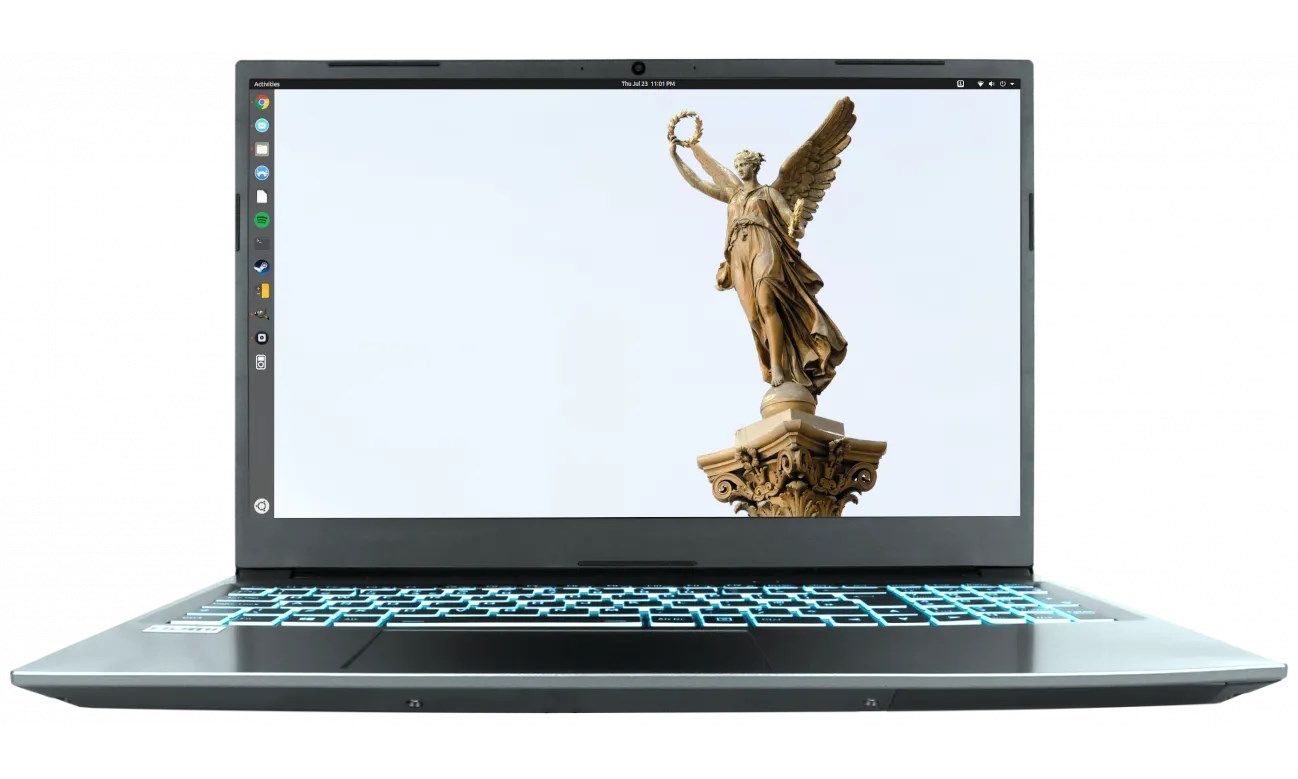 Juno offers a range of laptops and a mini-PC called Olympia.
In addition to the usual offering, you can also find a Tablet with Manjaro Plasma as an option for the OS.
Availability: UK, Europe, USA, and Canada. More information here.
13. Pine64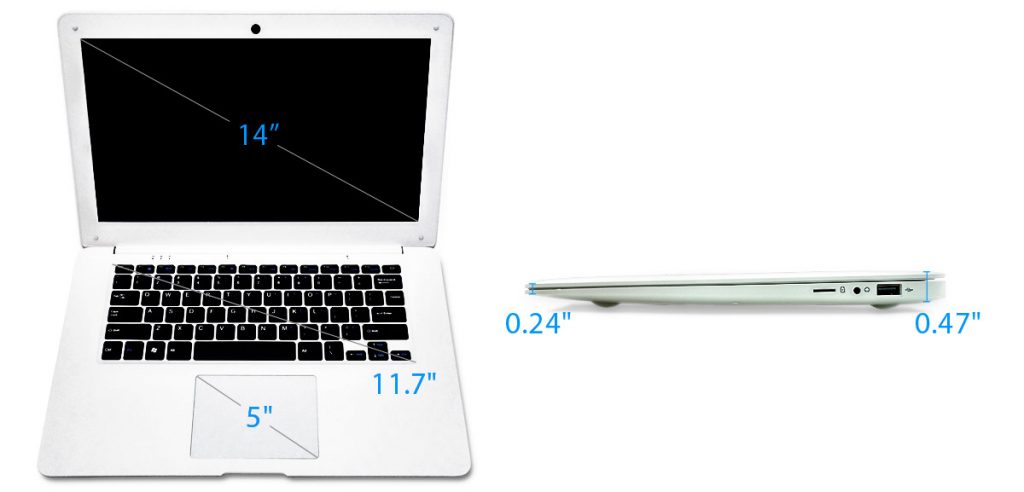 Pine64 is known for its single board computers. It also offers a budget laptop series called Pinebook.
Pinebook is basically a single board computer like Raspberry Pi, inside a plastic body. This laptop costs less than $100.
Since Pinebook is too low-end to be a usable desktop computer, Pine64 has an upgraded model called Pinebook Pro. This one has decent specifications for an entry level laptop.
Additionally, you will find several devices like smartwatches, IP cameras, and more.
14. Laptop with Linux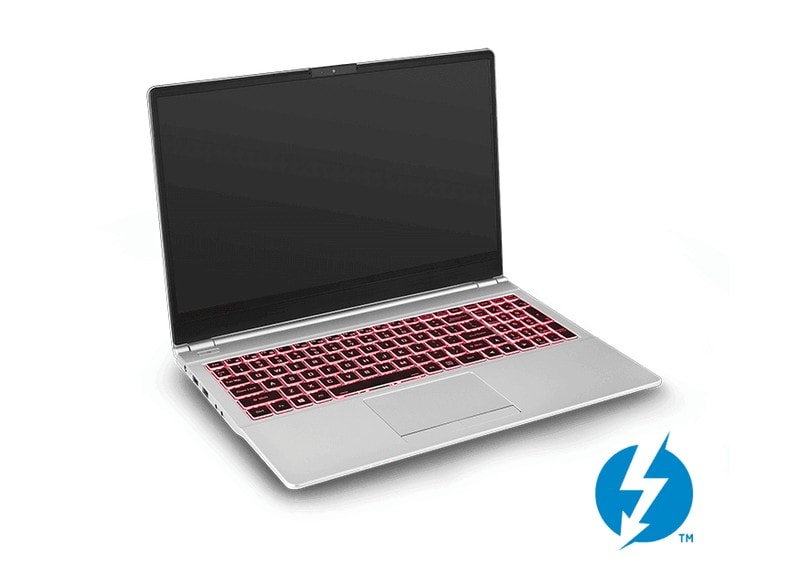 Yes, you heard that right. That's the name of the company/website. It is a Netherlands-based company that helps you with and mini-PCs as well.
It lets you configure the specifications of your desired laptop offering a minimum 2 years warranty. You can choose from a range of Linux distros that includes Linux Mint and Ubuntu, among others.
The laptops offered are usually premium-looking with backlit keyboards in most of the cases. You can explore their website to know more about them.
15. MALIBAL
MALIBAL is an interesting company that focuses on making high-performance Linux laptops.

At the time of updating this article, MALIBAL offered the fairly new Vanilla OS along with the usual popular distros as choices, which was refreshing to see.
Availability: Worldwide, with local VAT and extra customs for countries outside US. Check out its FAQ to learn more.
Honorable mentions
I have listed 13 places to get Linux computers, but there are several other such shops available. I cannot include all of them on the main list, and a couple of them seem to be out of stock for most products. However, I am going to mention them here so that you may check them on your own:
Other mainstream computer manufacturers like Acer, Lenovo, etc. may also have some Linux systems in their catalog, so you may check their products as well.
If you are looking for Linux-based tablets instead, there are a few options available as well.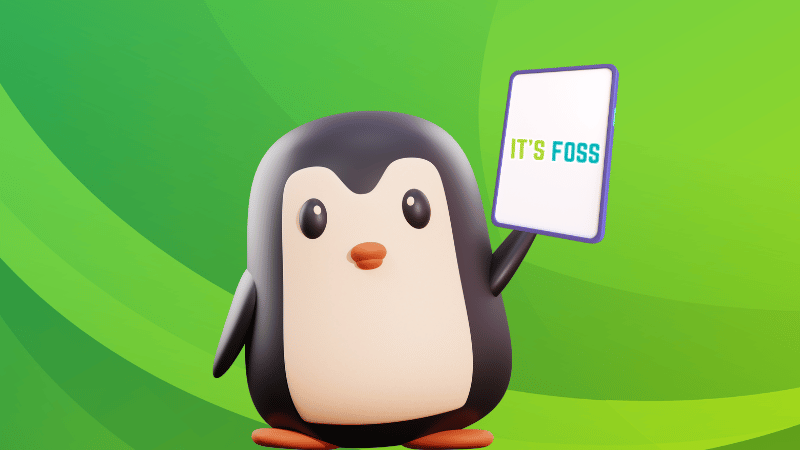 In either case, if you have an old laptop around, try some of the lightweight Linux distributions to revive them: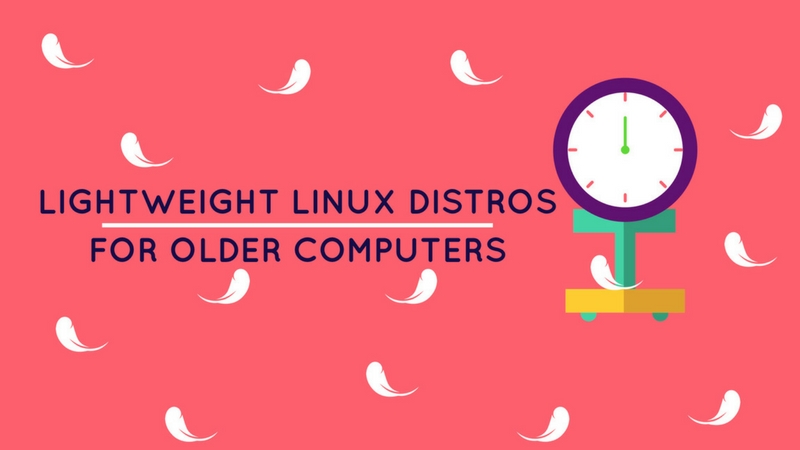 Have you ever bought a Linux computer? Where did you buy it? How's your experience with it? Is it worth buying a Linux laptop? Do share your thoughts.