Operating systems, applications, and web pages are adding support for the dark mode (or dark theme/night theme) to help people reduce eye strain.
You can enable the dark mode with Mozilla Firefox in various ways.
Here, I shall highlight the methods to enable the dark mode theme on your browser and solutions to turn the websites to use dark mode.
Enable dark mode in the Mozilla Firefox web browser
There are two methods to enable dark mode for your web browser. Let's take a look at it:
1. Using Firefox Default Theme
Note that this aims to enable the dark mode theme for the browser. It does not affect the websites you browse.
Step 1: In Firefox, go to the top-right corner and open the menu by clicking the hamburger menu and then click on the "Add-ons" menu entry.

You could also use the Ctrl+Shift+A keyboard shortcut. On the "Add-ons" page, you will see a list of the extensions that you have installed or disabled.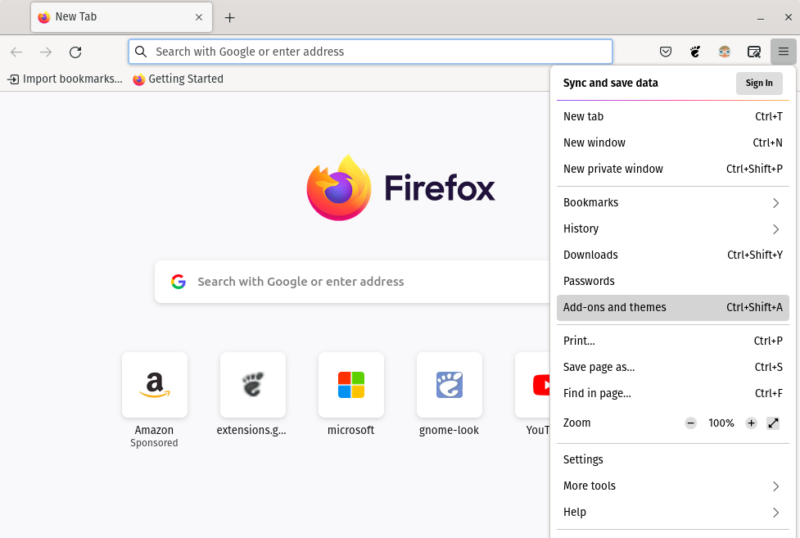 On the "Add-ons" page, you will see a list of the extensions that you have installed or disabled.
Step 2: Now, we need to switch to the themes page. You can do that by clicking "Themes" on the left side of the screen.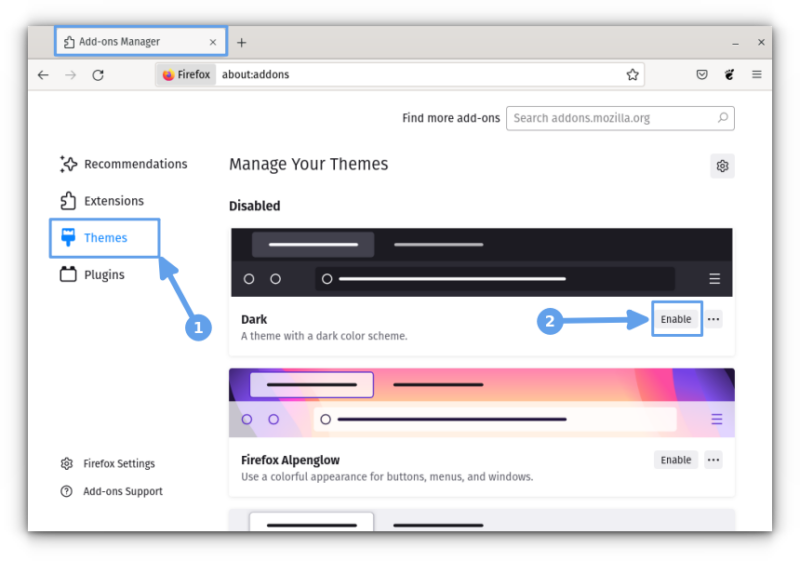 You will see the "Dark" theme. Click on the "Enable" button to immediately activate the dark mode for the browser.
Note: If you have Firefox Sync turned on, dark mode will be activated on all your Firefox installs.
As an alternative to this, you can also select the dark theme for the browser through general settings, as shown below: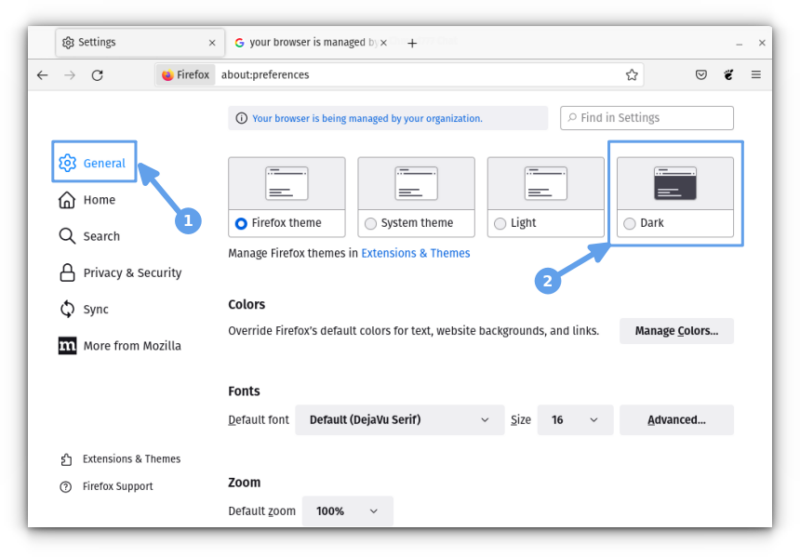 It is essentially the same and could be a quick way to toggle the theme of your browser.
2. Using Firefox Colors Extension
If you need more control and customization to enable the dark mode for every inch of your browser, the 'Firefox Color' browser add-on should come in handy. Again, it is only meant for the browser, not the websites you visit.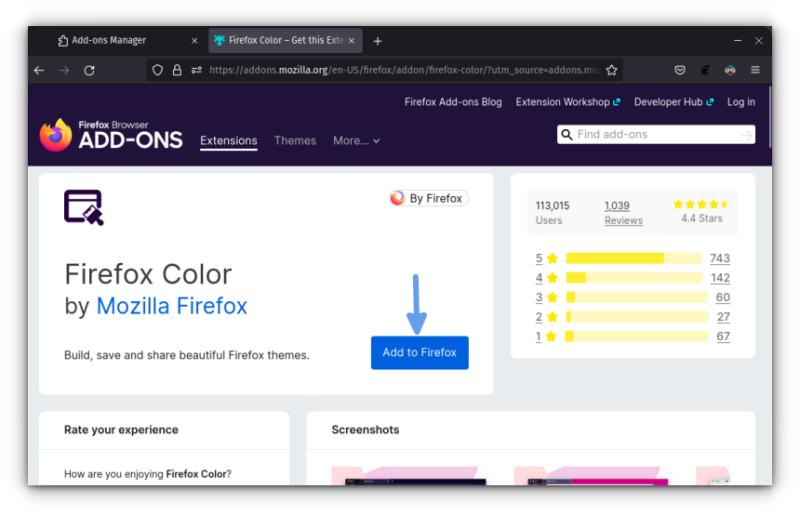 You just have to head to its extension page and add it to the browser. In case you didn't notice, it is an extension by Mozilla Firefox, so you should be good to go.
It provides a wide selection of colors and lets you customize various aspects of the browser. You also get a live preview of the changes you make.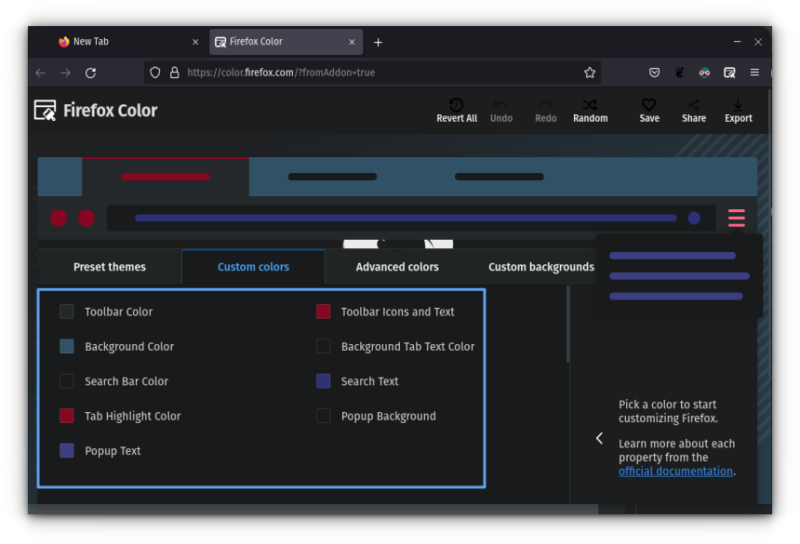 Enable a dark theme for the websites in Firefox with Dark Reader
While it is good to have dark mode enabled for the browser, it may or may not make a big difference if the web pages cause eye strain.
That would be inconvenient, won't it?
If you want to turn on dark mode for all the websites you visit, you can install the Dark Reader extension.
If you're curious, Dark Reader happens to be one of the best open-source add-ons available for Mozilla Firefox.
The extension is also available for Chrome and Safari.
You can get the Dark Reader add-on for Firefox from its extension page. Just click on the Add to Firefox button to add this extension.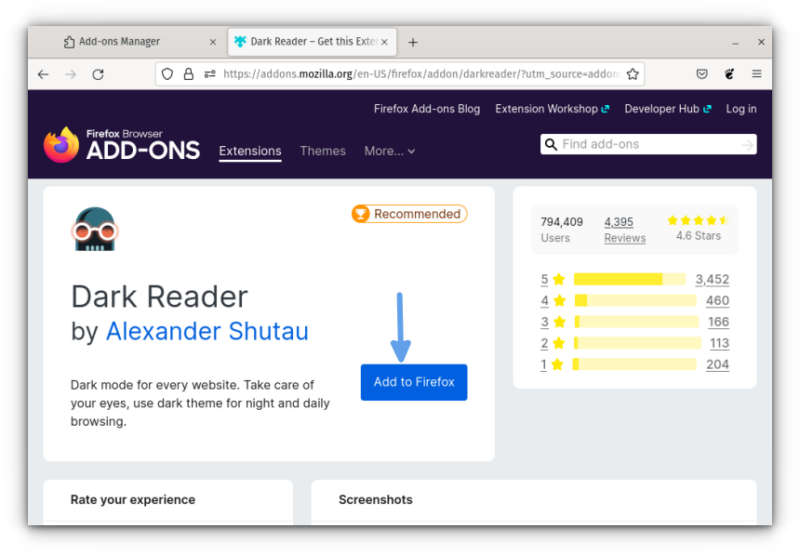 You may/may not need to restart Firefox to see the changes into effect. Here's a screenshot of It's FOSS homepage with Dark Reader: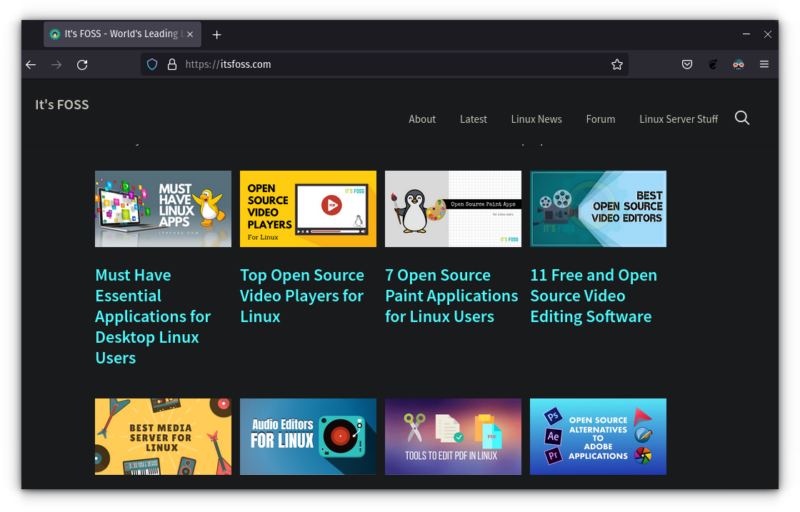 Dark Reader also provides you with options to set the intensity level of darkness, accent color, etc. You can turn off dark mode on selected websites.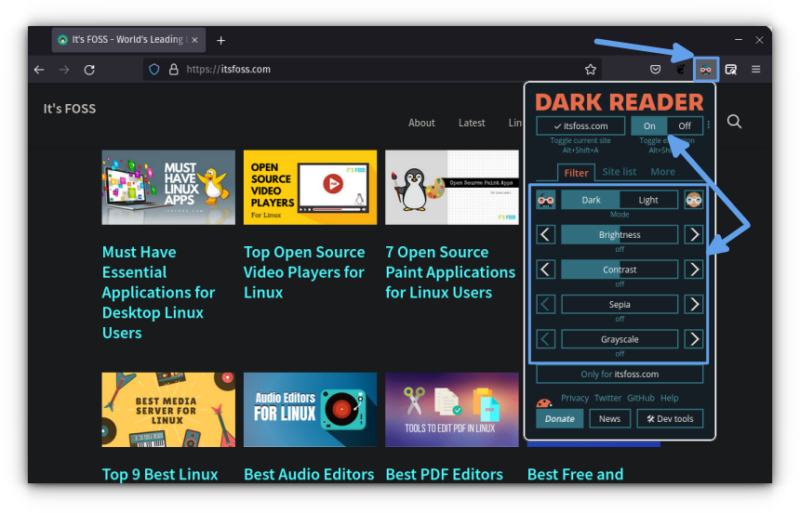 It makes much more sense to use Dark Reader with its customizability over a website's dark mode toggle.
You can enjoy the dark mode on Firefox entirely now. If you are using Chromium on Linux, you should also be able to use the Dark Reader extension.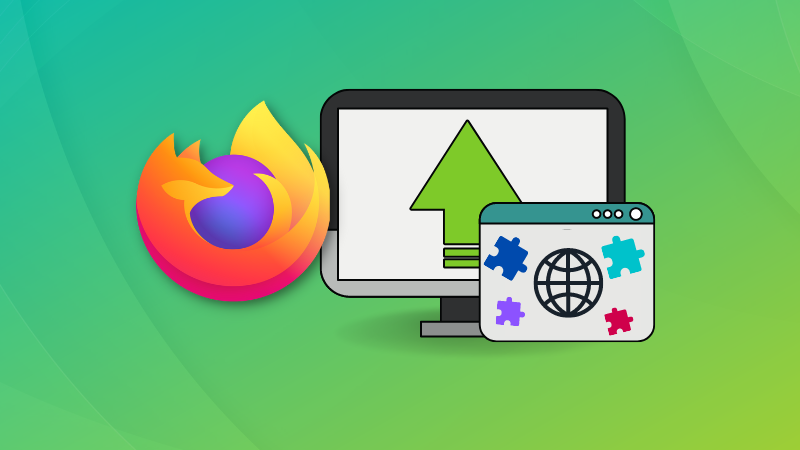 More Firefox tweaking
In another quick Firefox tip, you may learn about removing the title bar from Firefox to save some screen space.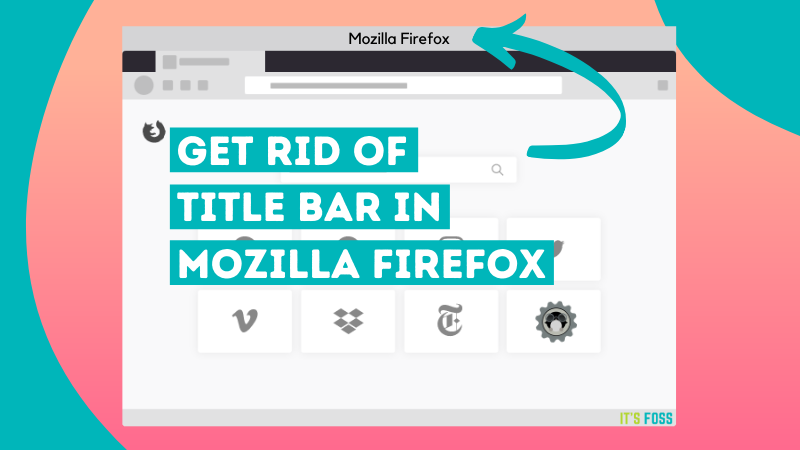 Not my favorite but I know some people like using the backspace key to go back to previous page.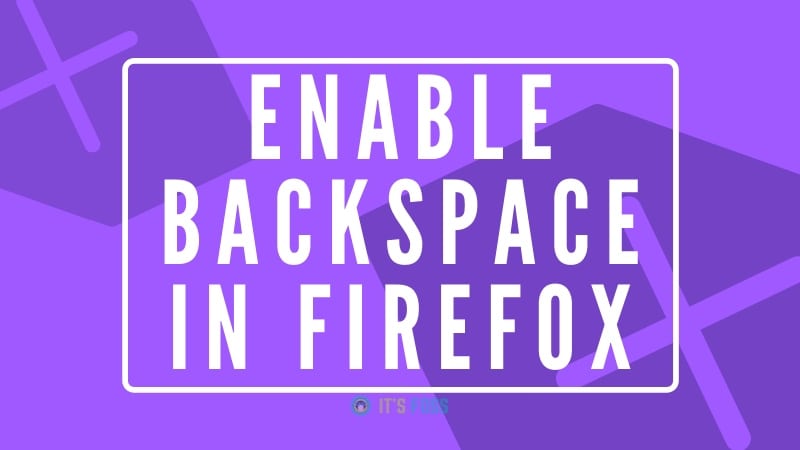 Use an extension to watch Netflix in HD on Firefox in Linux.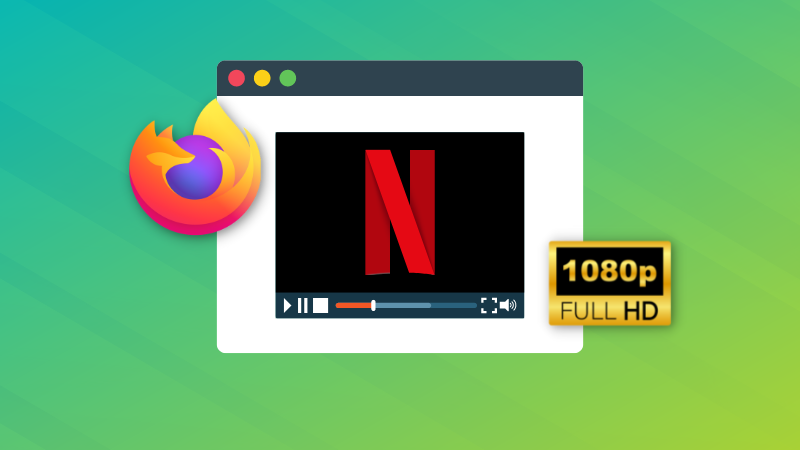 If you found this article interesting, please take a minute to share it on social media, Hacker News, or Reddit.