Enterprise Resource Planning (ERP) refers to the system/software that a business uses to manage its projects, inventory, financials, sales, CRM (Customer Relationship Management) and HR (Human Resources).
While there are a lot of ERP software systems available, finding a free and open source ERP software solution for small and medium enterprises can be tough. Fear not, we have found a good one – ERPNext.
ERPNext is a free and open source (FOSS) business management software for Small and Medium-sized Enterprises (SMEs). It may not be the best ERP software you were looking out for – but it's definitely an impressive solution being a free and open source solution.
In this article, we will have a quick overview of what ERPNext offers and how good or bad we think it is.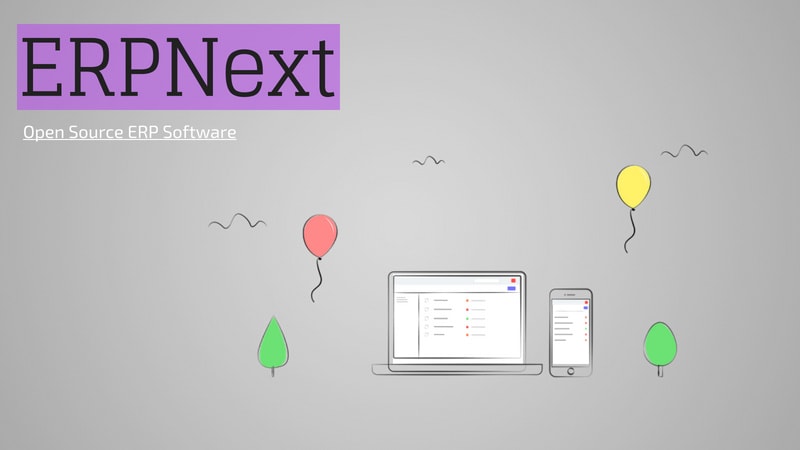 ERPNext Features: Overview
ERPNext offers almost everything that SMEs would ever need. It involves:
Accounting

Stock Management

Sales

Manufacturing

Project Management

Human Resources

Customer Portal

ERPNext Shopify (Shopify Integration and synchronization)

Frappe Framework (for Developers)
ERPNext Essentials: Quick Review
The User Interface
In this modern age, if the user interface of a software is bad – it results in user migration.
Here, in ERPNext, the UI is pretty simple and easy to navigate. Well, yeah, the cloud-based ERP might not have the best UI out there but it's pretty decent. You should find everything at a glance in your dashboard after you've signed in.
Here's how it looks like: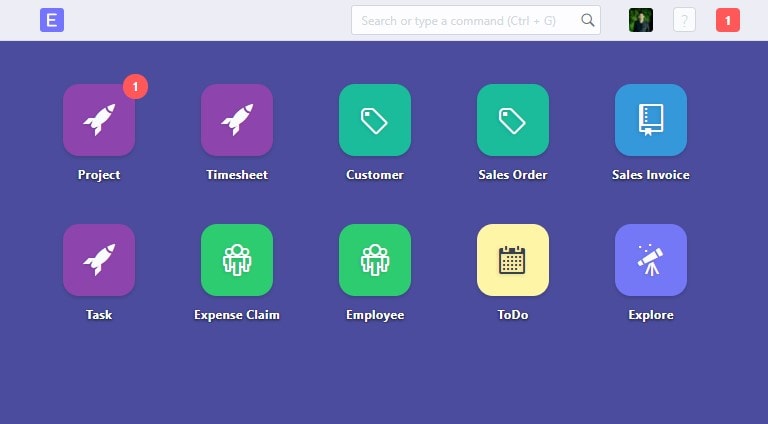 You also get the ability to set the desktop icons as per your preferences. So, the UI is satisfying and easy for almost anyone.
Plenty of features
ERPNext offers a lot of useful features that actually complete every aspect of your business you want to manage easily.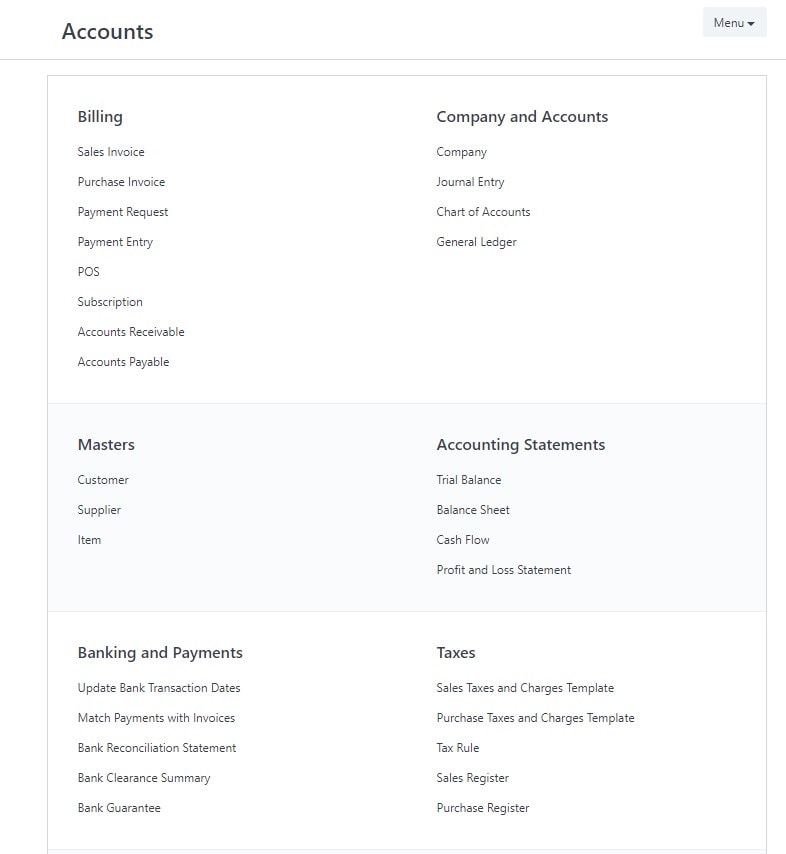 Project Creation, Customer Management, & Sales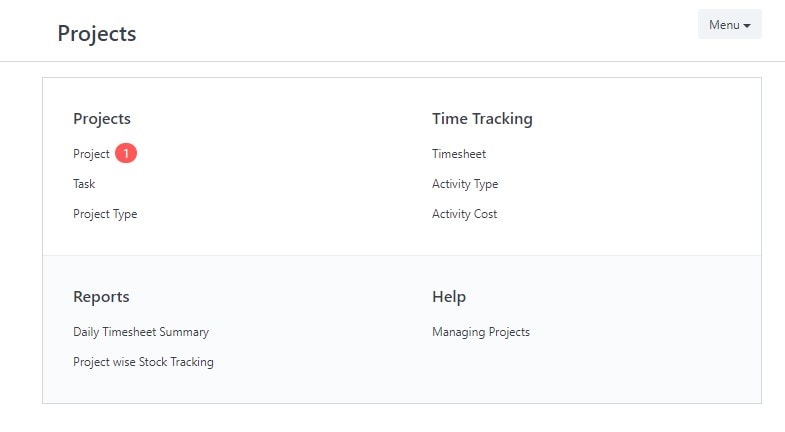 For instance, if you create a project, you can set the start/end dates, costing, margin, priority, tasks, and so on. Once you set it right, you can have the users collaborate, comment, and email by accessing the project you've added.
The comments really look like a perfect timeline system which doesn't look too buffed up.
ERPNext also supports Gantt chart, in case you want to utilize it. Also, to make things productive and efficient, you can add a timesheet for a particular employee to follow a strict time limit (number of Hrs into a project) which will be billed accordingly.
The way it lets you manage a customer is impressive. After adding a customer, you can add all the accounting information, credit limit, additional information, sale partner/commission of a specific customer. You can even set a customer group, tax ID, and the territory.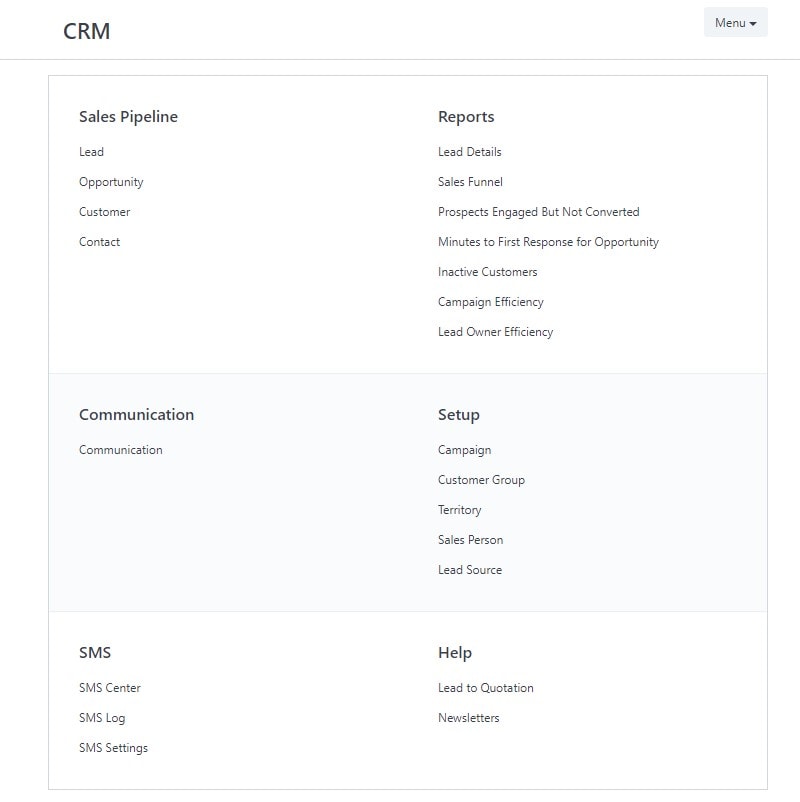 Also, you get to create a quotation or a pre-sales opportunity for a customer. Of course, other basic stuff includes the sales order, delivery note, raise an issue for support and creating a sales invoice.
You've got a bunch of fields to add – if you are managing the sales. For instance, the exchange rate, terms and conditions, GST (tax), rounded adjustments, commission, discounts, and so on.
Item Pricing, Website Support, Analysis, & Invoice Print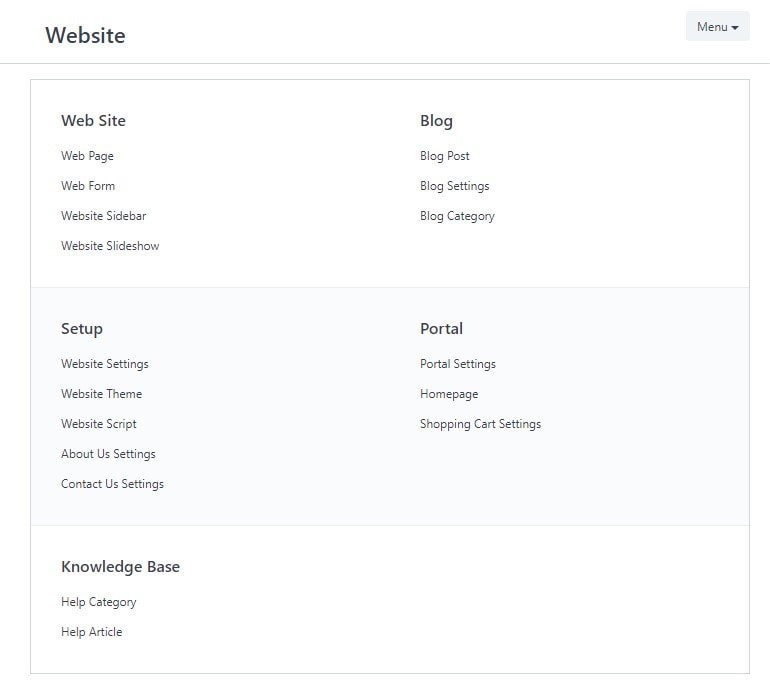 ERPNext does provide a lot of essential options to control the items and its pricing. For example, you can add an item or form a product bundle, maintain a price list, group items, set a shipping rule, and also set a pricing rule to ensure correct pricing of your products.
The best thing about ERPNext is the ability to create a custom website theme. You just need to fill in the link to your Bootstrap theme/CSS and set the style.CSS and JavaScript code required for your website. If you're wondering, the default website will be available in the same sub-domain you have the ERP setup.
They even support adding a custom domain – which is a plus.
You even get the essentials to analyze the sales and determine customer loyalty, and the quotation trend. In addition, you get to customize the invoice or bills (there's a lot to customize in it – you can also add your own custom CSS to it).
Customer Notifications
For communication, you can email the customers or simply utilize the SMS functionality offered. There's an SMS center option to send/manage SMS, an SMS log, and an obvious option to tweak the SMS settings (SMS gateway URL, a message parameter, and the receiver parameter). You get the same level of control to manage e-mail notifications as well.
Other Features
ERPNext provides an extensive set of options to manage the users, your products, stocks, price, sales and the workflow. If you explore it for yourself, you will find a lot more things that you can do with ERPNext.
ERPNext Pros and cons
To summarize the advantages and disadvantages of ERPNext in a few words:
Pros
Easy to use
Open Source
Good interface
Easy to customize
Actively maintained and well supported
Cons
Documentation could be improved
Not suitable for big organizations (perfect for SMEs)
Lack of Woocommerce support (No easy integration like the Shopify connector)
Getting ERPNext
ERPNext is an open source software licensed under GPL 3. You can find its source code on its GitHub repository. Like many other open source software, there are two ways you can use ERPNext:
Download ERPNext from its website and install it on your server for free
Opt for a cloud-hosted solution that costs $12.5 per user/month. The paid plans also come with priority support, automated backups and auto-upgrades. You can find more info on its pricing page.
Conclusion: Try it yourself
There's actually so much more to it than we can write here – and that's why we recommend you to get started with the 30-days trial it offers. If you like what you see, you can install it on your own server or opt for the paid plans.
ERPNext is definitely impressive. It has its flaws but it's nothing that can't be improved with so much else to offer. Also, I think that the pricing plan set is very fair compared to what you get to do with it. I'd say you try it first and then decide to get it.
What do you think of ERPNext open-source cloud-based business management solution? Let us know in the comments down below.