There are several PDF editing tools available for Linux. Some will allow you to annotate and add comments in PDF, while some allow you to rearrange the pages and merge or split PDF files.
What tool you use depends on the kind of editing you want to do.
If your aim is to fix some typos in a primary text PDF file, you don't need a specialized software.
LibreOffice can do that for you. Surprised? Yes, the popular Linux alternative to Microsoft Office can also edit PDF files.
The LibreOffice Draw tool is capable of editing the text in most PDF files.
Let me show you how.
Edit PDF Files with LibreOffice
✋
The LibreOffice Draw is not a full-fledged PDF Editor. It can handle text-based PDF files for minor editing. However, you are better off with a proper tool if you want serious PDF editing.
Most of the Linux distributions such as Ubuntu, Linux Mint, Fedora etc has LibreOffice as default office suite. If you do not have LibreOffice, install it first.
Once you have downloaded and installed LibreOffice, start it. On the welcome screen, click on Open File to open the desired PDF file to edit.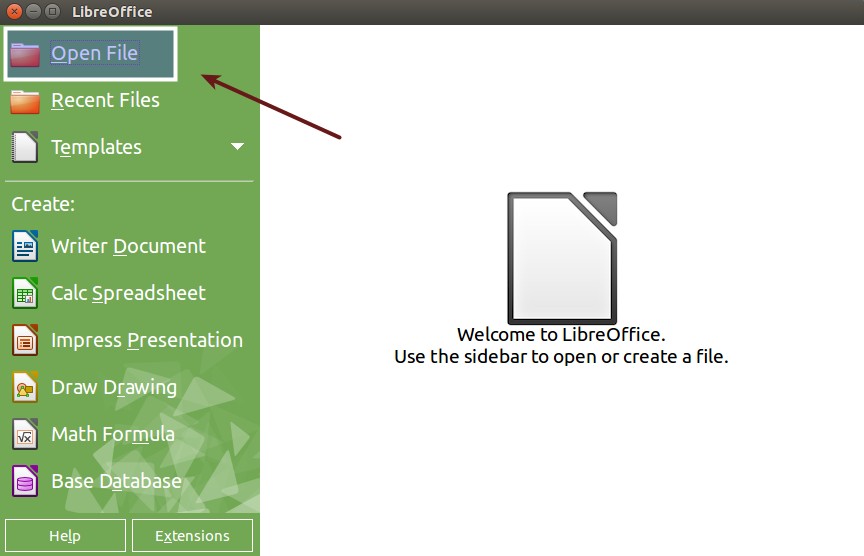 LibreOffice will take some time to load the PDF file. The file will be opened in Draw, part of the suite that manages graphics.
Once loaded, you can immediately see that the file is in editable mode. You can also see that it recognizes the table of contents very well. Of course, it depends on the original PDF file if it had a table of content or not.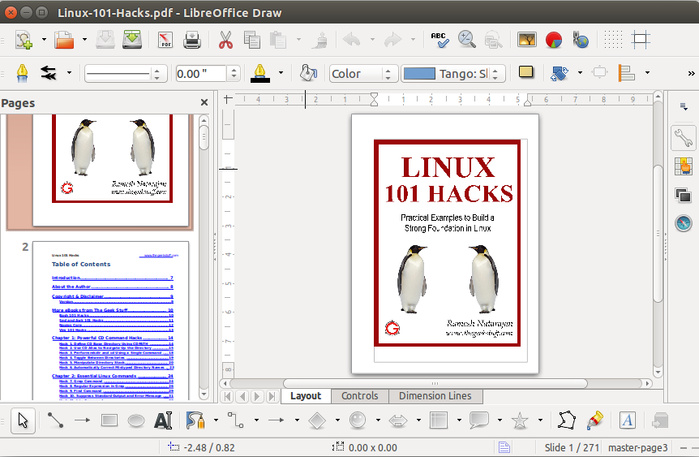 You can go to the specific pages and edit the PDF file there. Just click on the text which you want to edit.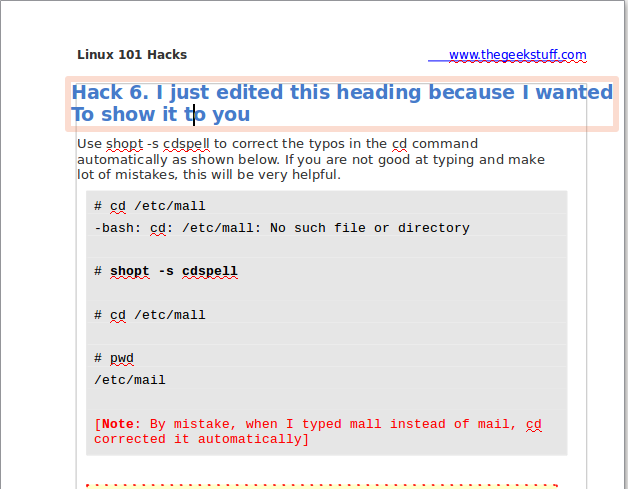 Once you are done with the edits, instead of saving the file (using Ctrl+S) option, click on Export to PDF button.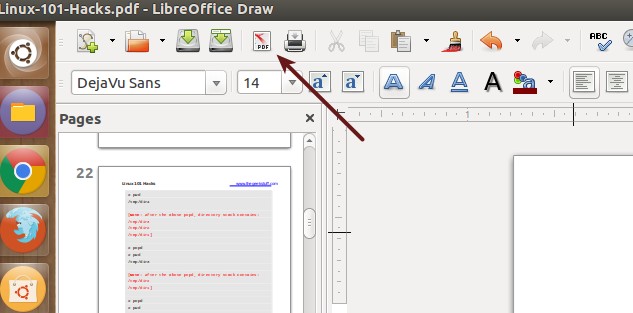 It will export the file as PDF again.
Note that even after exporting the changed file as PDF, it will still ask you to save the file when you try to close LibreOffice Draw. No need to tell you that you don't need to save it anymore.
The reason is that if you try to save it, instead of exporting it to PDF, it will only give you the option to save it in open graphics format, which I presume is not what you want it to be.

I also noticed that the edited PDF was smaller in size in comparison to the original one. It saved 1.6 MB file in 1.4 MB file. Needless to mention that you can edit the just edited PDF file as many times as you want.
Limitations of editing PDF files with LibreOffice
LibreOffice can also merge multiple PDF files among other PDF editing tasks.
I tried to edit files in few other formats such as ePub. But unfortunately, it did not work the same. Also, this PDF editing won't work on scanned documents. So the files which were created as text and saved as PDF can be edited very easily but it's not true in the case when you have scanned document because those pages are actually images and would need tools that could apply optical character recognition. But you won't get that with LibreOffice.
I hope this tool helped you to modify PDF files in the easiest way possible. Have you managed to edit PDF files in Linux earlier? Which tool did you use? How does it compare to LibreOffice Draw? Do share your views.