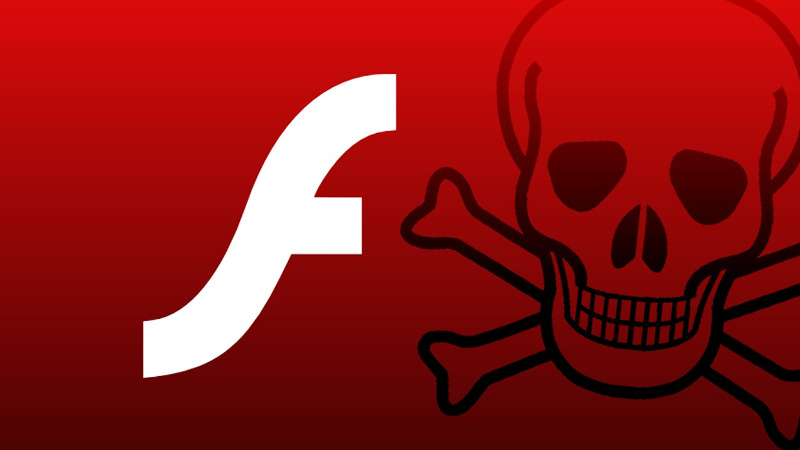 Brief: It's officially confirmed. Adobe is killing its buggy, security nightmare multimedia plugin Flash for good in 2020. 
Apple was the first to do it some eight years back and gradually other internet giants such as Google followed the suit to ditch Adobe Flash. For years, Flash has been a security nightmare. Though a number of websites switched to better alternatives such as HTML5 and WebGL, 17% of the websites on the internet still run it.
But it seems like Adobe has finally heard the prayers of developers and technology advocates. In a blog post, Adobe lays out its plan to retire Flash by the year 2020.
…in collaboration with several of our technology partners – including Apple, Facebook, Google, Microsoft and Mozilla – Adobe is planning to end-of-life Flash. Specifically, we will stop updating and distributing the Flash Player at the end of 2020 and encourage content creators to migrate any existing Flash content to these new open formats.
Adobe tried to grandiose its legacy:
Adobe has long played a leadership role in advancing interactivity and creative content – from video, to games and more – on the web. Where we've seen a need to push content and interactivity forward, we've innovated to meet those needs. Where a format didn't exist, we invented one – such as with Flash and Shockwave. And over time, as the web evolved, these new formats were adopted by the community, in some cases formed the basis for open standards, and became an essential part of the web.
This announcement means there will be no development on Flash after 2020 which also means there won't be updates on Flash and it will end the support for a number of web browsers.
This also means those game developers who rely on Flash should start looking for alternative formats. In fact, Facebook has already advised its developers to change their FB games to different formats.
How will it impact Linux users?
Linux users already had a tough time with Adobe Flash player. Though you can install Flash player in Ubuntu and other distributions, you would often run into trouble with it on websites asking to install Flash player.
The things around Flash on Linux is so muddy that it is not even possible to say whether Flash is officially supported on Linux or not. Adobe did not update Flash on Firefox Linux version for four long years, leaving it vulnerable.
PepperFlashPlayer, an implementation of Adobe Flash Player by Google, is the best bet so far for Linux user to handle Flash. So, yes, that Flash is going to die soon could only bring relief for desktop Linux users.
I hope that Adobe achieves its "Vision 2020".
Rest in hell, Flash. You won't be missed. Not by me, at least.