I have been a huge fan of Age Of Empires game (until AOE-3 came) since my college days. In fact, I dual boot Ubuntu with Windows mainly because I play AOE once in a while.
It was one of those things which I always missed when I switched to Linux: an alternative to Age Of Empires on Linux. I am pleased to finally found a real-time strategy (RTS) game on Linux, 0 A. D. (read as Zero A D), which is very similar to Age Of Empires and Age of Mythology.
0 A.D.: Age of Empires alternative for Linux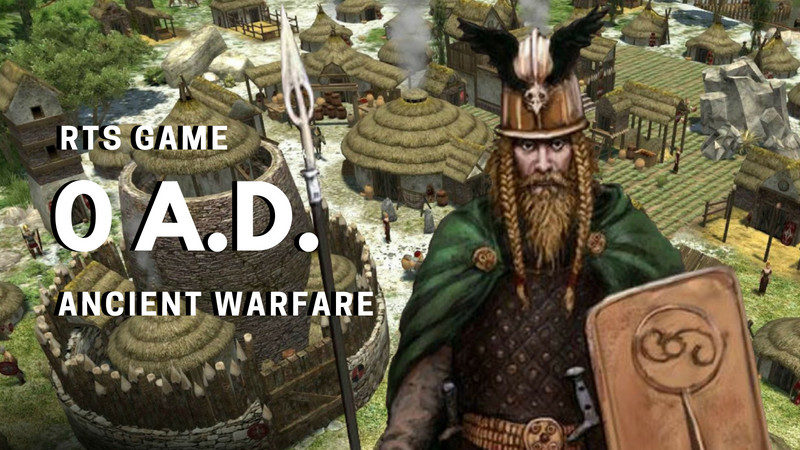 0 A.D. is a free and open source, cross-platform, real-time strategy game of ancient warfare developed by Wildfire Games which is an international group of volunteer game developers. The game is available for free on Linux, Windows and Mac OS X.
Like Age of Empires and many other games like that, you have to grow your empire. You start in a dark age, collect resource, build an army, advanced in technology, defend your territory and defeat your opponent(s).
Features of 0 A.D.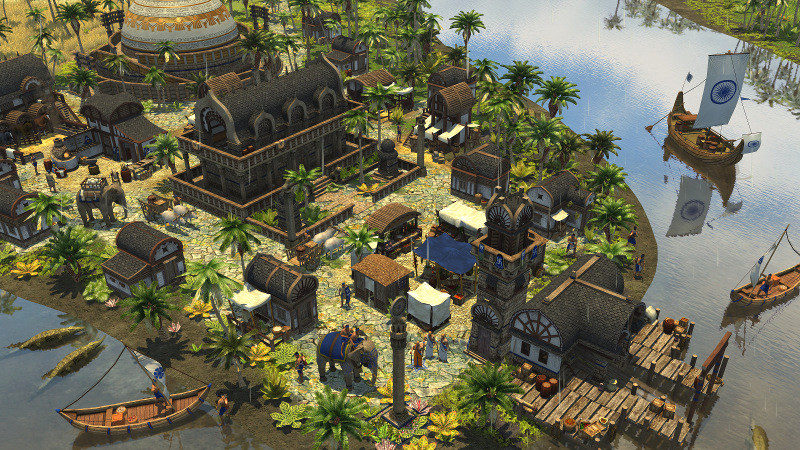 Some of the main features of 0 A.D. games are:
12 unique ancient civilizations such as Greek, Roman, British, Indian, Persians etc.
Unique citizen soldiers unit can not only fight but also gather resources as a common villager.
The more time citizen soldiers spend fighting, the more they become good for battle. But they get worse at gathering resources.
Provinces and territories
Real word maps and terrains
Realistic naval warfare
Authentic historical details as buildings, techs and units have been created as per their civilization
Comprehensive map editor
Several multiplayer modes
Supports over a dozen languages
This video might be more insightful:
[irp posts="1471″ name="Minetest, Free Alternative Of MineCraft. Get It In Ubuntu!"]
How to install 0 A.D. in Linux
0 A.D. game has been in alpha phase for several years. It misses many features which you would expect in an RTS game. New features will be included in the subsequent releases but it will take time.
The game also has bugs and you'll encounter issues while multiplayer or a huge map. I am not discouraging you from trying the game, just warning you of the possible issues.
0 A.D. is available in the default repository of almost all major Linux distributions. You can easily find and install it from your software center.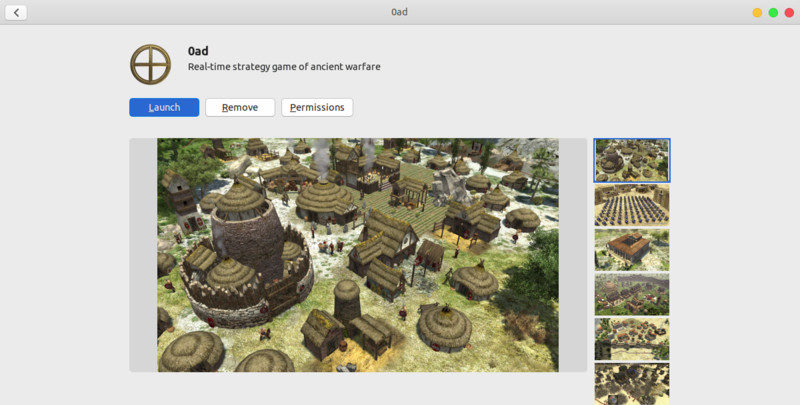 If you want to try the latest alpha version, you can also use the official PPA (for Debian and Ubuntu based distributions):
sudo add-apt-repository ppa:wfg/0ad 
sudo apt-get update 
sudo apt-get install 0ad
And then search for 0ad in the application menu.
More information on installation in other systems can be found on their website.
Interested in contributing to the development of 0 A.D.?
Wildfire is always seeking contributors for documentation, programming, art, sound, taking YouTube videos and more. If you are looking to improve your portfolio, a good school project or willing to contribute to free and open source culture please get in touch with the Wildfire team as they are looking for volunteers for this completely free and open source game.
Do you like 0 A.D.?
0 A.D. is an interesting concept marred by its slow speed of development. It's been over ten years and the game is still in alpha stages though it is continuously under development.
However, it is not entirely bad for a quick game in an interesting historical setting. Since we are not getting Age of Empires on Linux, at least we have 0 A.D.
Have you ever played 0 A.D.? What's your opinion about it? What are your favorite RTS games?