WPS Office is a cross-platform office suite by Kingsoft Corporation based in China. It is free and fully compatible with Microsoft Office, Google Docs/Sheets/Slide, and Adobe PDF.
A good alternative productivity suite with closeness to MS Office in terms of looks and compatibility is a pleasant surprise for those Linux users who must use Microsoft Office on Linux.
For Windows users, WPS Office has both free and premium versions. For Linux users, WPS Office is available for free through its community project.
✋
Non-FOSS Warning!
WPS Office is not an open-source software. We have covered it here because it's available for free for Linux users and at times, we cover software created for Linux even if they are not open source.
Quick introduction to WPS: Alternative to MS Office on Linux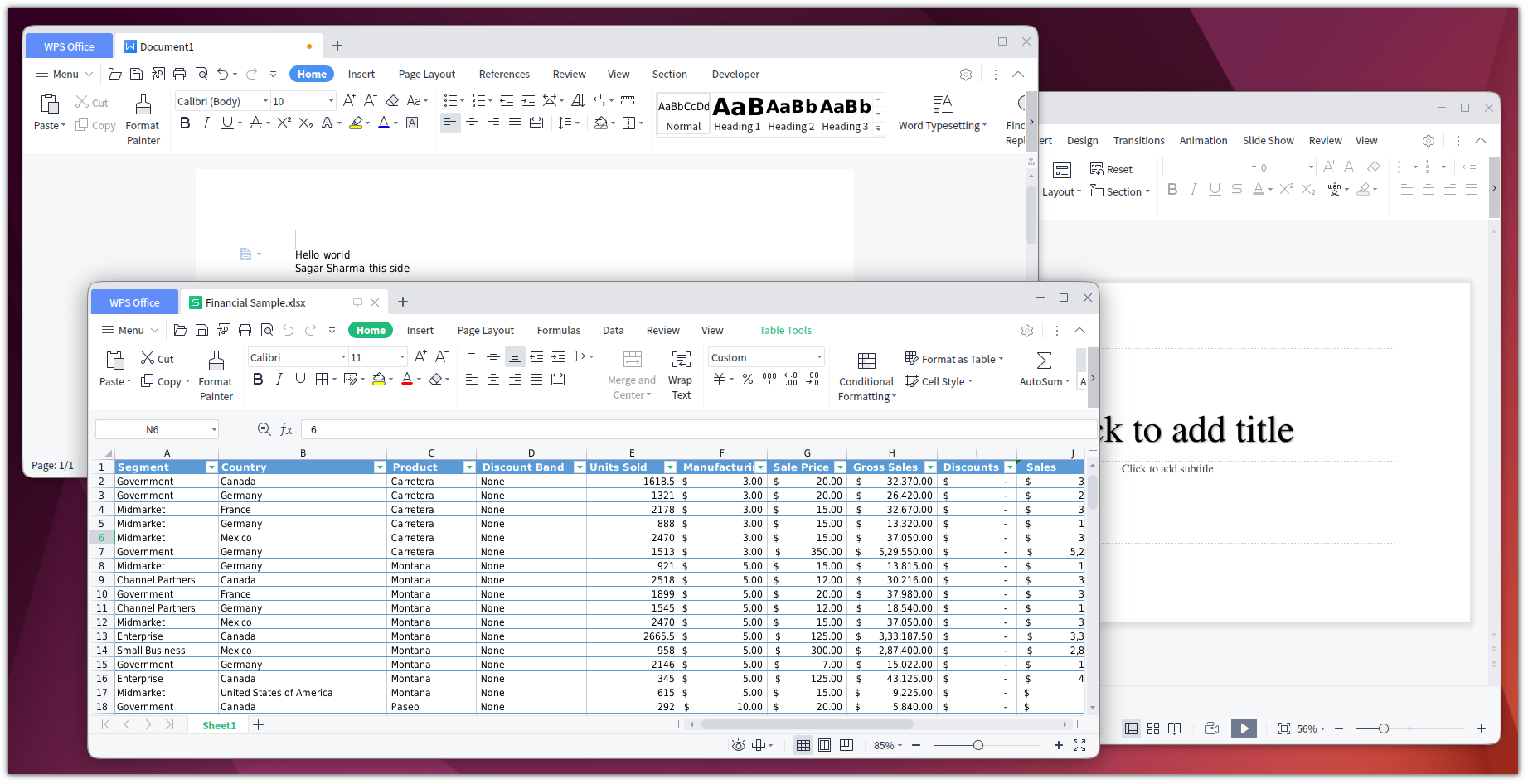 WPS Office has four main components:
WPS Writer
WPS Presentation
WPS Spreadsheet
WPS PDF
WPS Office is fully compatible with MS Office and more, supporting .doc, .docx, .dotx, .ppt, .pptx, .xls, .xlsx, .docm, .dotm, .xml, .txt, .html, .rtf (and others), as well as its own format (.wps, .wpt).
It also includes Microsoft fonts in Linux by default (to ensure compatibility), can export PDFs, and provides spell-checking capabilities in more than 10 languages.
However, it didn't do very well with ODT, ODP, and other open document formats.
All three main WPS Office applications feature a very similar interface to Microsoft Office, with the same Ribbon UI.
Although there are minor differences, the usage remains relatively the same. You can easily clone any Microsoft Office/LibreOffice document using WPS Office.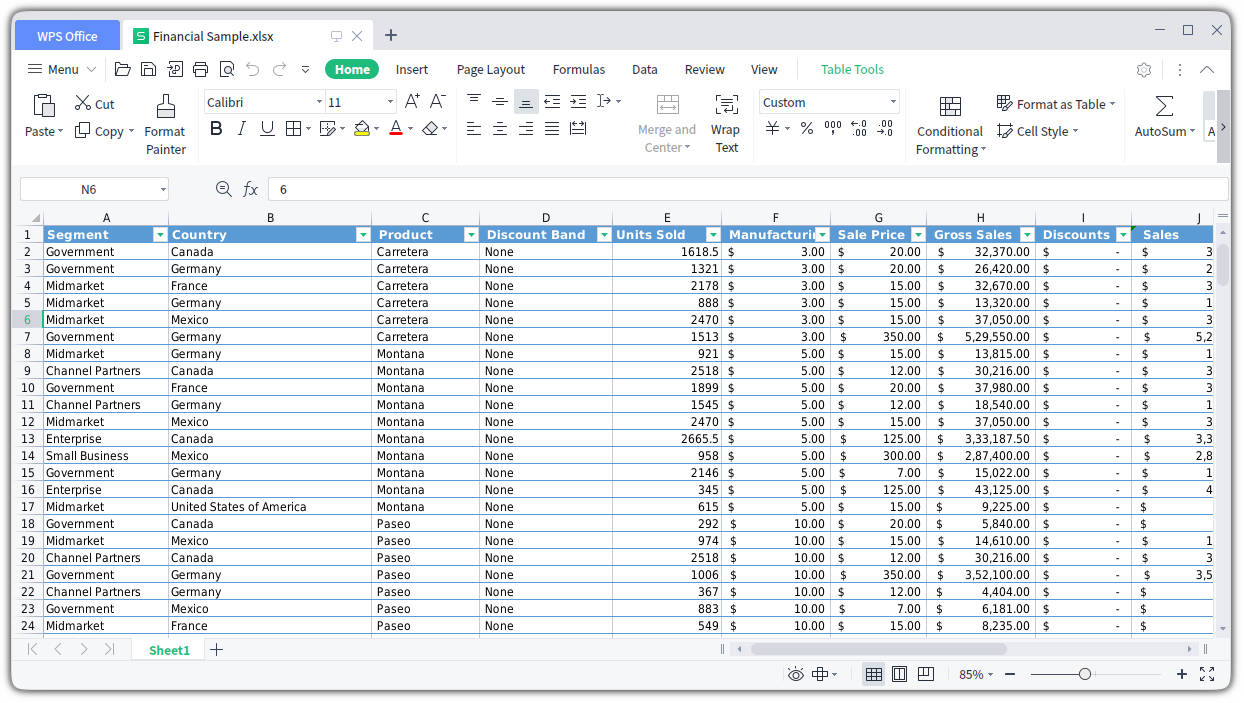 The only thing you might dislike are some of the default styling settings (some headers having a lot of space beneath them etc.), but these can be easily tweaked.
By default, WPS saves files in .docx, .pptx, and .xlsx file types. You can also save documents to the WPS Cloud and collaborate on them with others. Another nice addition is the possibility to download a great number of templates from here.
Installing WPS Office on Linux
WPS provides DEB and RPM installer files for Linux distributions.
This makes installing WPS Office easy if you use Debian/Ubuntu or Fedora-based distributions.

You can visit their official site WPS Office for Linux.
If you use Debian or Ubuntu, get the Deb package and if you use Fedora and SUSE, get the RPM package.
The method for installing RPM files and Deb files is the same. Right click on the downloaded file and look for 'open with software install' option. It will open the Software Center and you can install it there.
I'll share the steps for installing Deb file here. Select and right-click the Deb package, choose Open With Other Application and choose the Software Install option: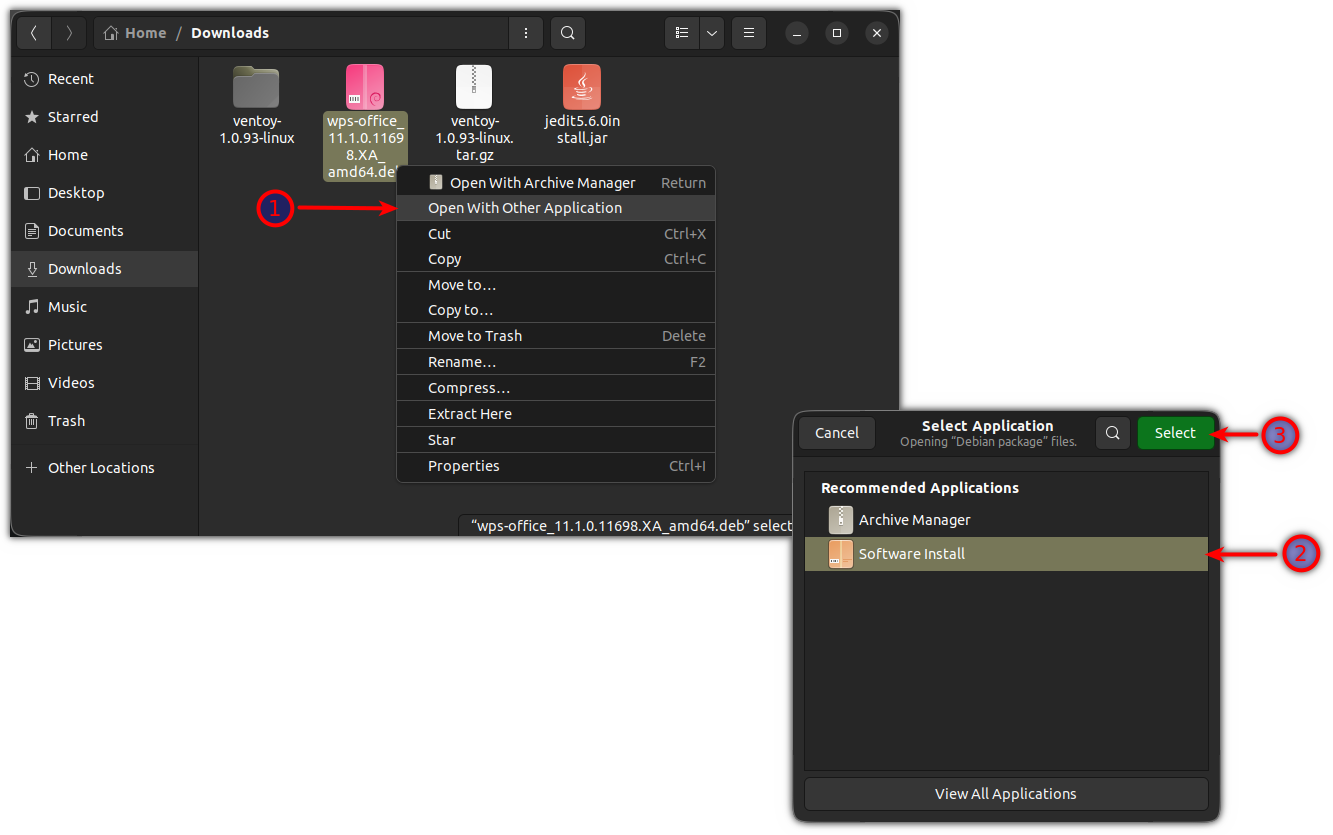 It will open the software center. Here, click on the Install button, enter your password and the WPS Office will be installed: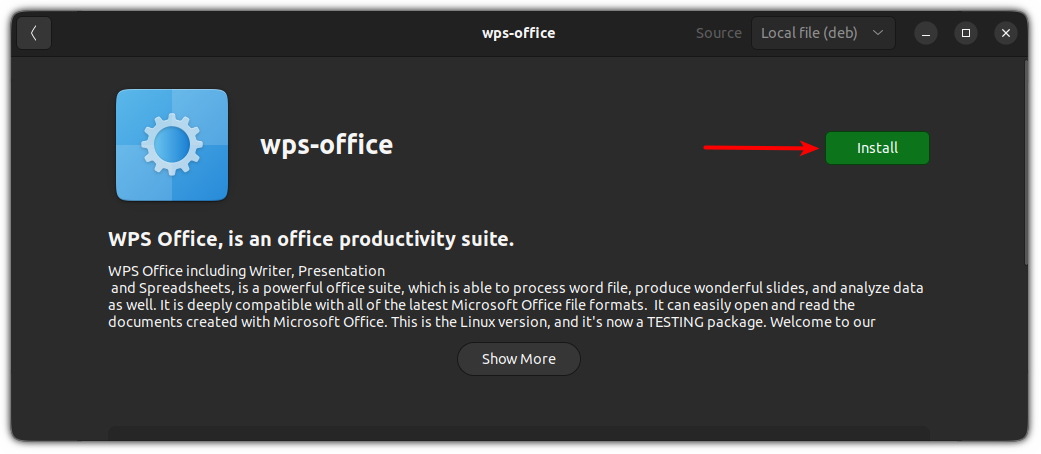 Now, you can start the WPS Office from the system menu:

Being a closed-source software, you need to accept their terms and conditions to use their service: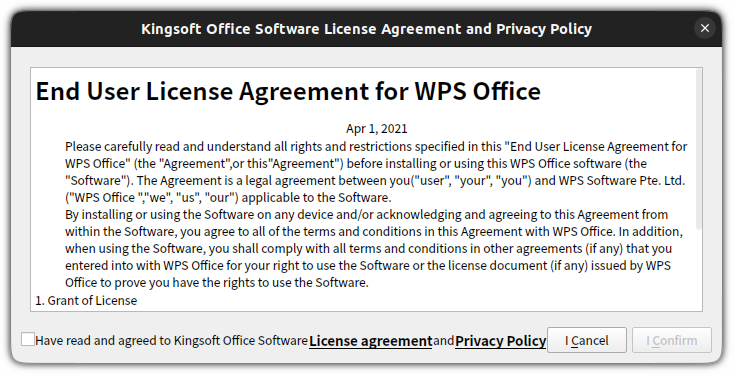 And that's it! Enjoy WPS Office on Linux.
Here are open-source alternatives to MS Office
If you're someone who prefers using FOSS only then we compiled a list of open-source alternatives to MS Office that you can use without any issues: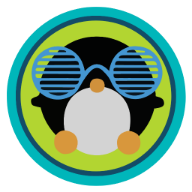 What's your favorite office suite software? Mine is LibreOffice!