Nowadays, there are a lot of options available when considering Linux-based mini PCs.
Some require a portable/minimal Linux PC and on the other hand, some look for single board computers as well.
Here, I'm going to talk about an interesting coin-sized Linux computer – "VoCore" which is originally tailored for embedded devices and DIY projects.
VoCore is a tiny but powerful single board computer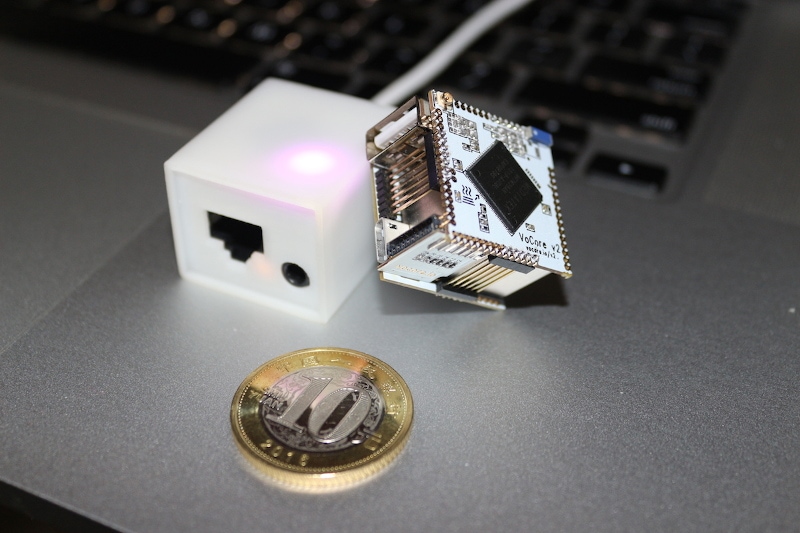 It includes WiFi, USB, UART, and about 40 GPIOs but it's still a tiny piece of computer. Impressive!
Even though it is less powerful than Raspberry Pi (or other single board computers), you can utilize it for a lot of things.
For instance, you can make a tiny router, try smart home projects, and similar stuff.
VoCore offers two major products – VoCore2 and VoCore2 ultimate. It is essentially the same but the ultimate version will have more interfaces and some external equipment. It also provides some other components which you can add to enhance the functionality, I'll mention those as you read on.
VoCore has open source at its heart
VoCore is follows the trend of open source hardware i.e you can get the exact information on the hardware so that you can try to make it / tweak it as you like as well.
The OpenWrt Project is a Linux distro tailored for embedded devices. And, VoCore supports OpenWrt (usually the latest version available).
So, you do not have to worry about the software support for it.
Even though Das U-Boot isn't actively maintained, VoCore does support the popular open-source bootloader. You will find all the links to download when you head into VoCore's official website.
VoCore2 Features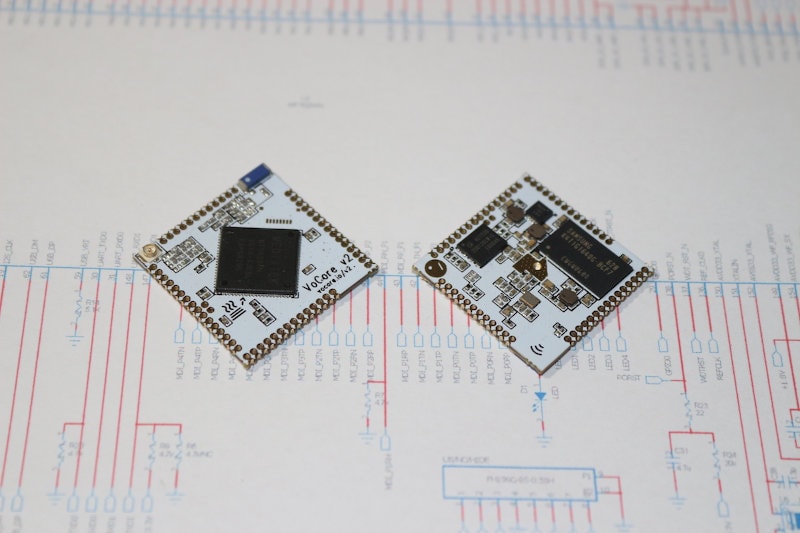 The latest available VoCore product is VoCore2 – so apart from the key highlights mentioned above, let me summarize all the features of it.
Works on open-source hardware
Provides up to 40

GPIO

lines
Runs OpenWRT Linux
Includes an onboard Wi-Fi adapter so you don't need an external one
Easily connects to peripheral devices
Small size enables it to act as an embedded system
Extends Ethernet & USB interfaces w/ the Dock
Operates as a fully functional 2.4GHz Wi-Fi router
Acts as a general-purpose low-power

COM

for IoT applications
Includes full hardware design & full-source code for every software supported
Integrates 802.11n

MAC

, baseband, radio,

FEM

& 5-port 10/100Mbps Ethernet switch
VoCore Specifications
Depending on what you get – VoCore 2 or the VoCore 2 Ultimate, the external equipment or interfaces might differ a bit. But, at its core, the specifications will remain the same and they are:
Size: 25.6mm x 25.6mm x 3.0mm
CPU: MT7628, 580 MHz, MIPS 24K
Memory: 128MB, DDR2, 166MHz
Storage: 16M NOR on board, support SDXC up to 2TB
Network: 802.11n, 2T2R, speed up to 300Mbps (Wireless) & 1 port/5 ports, up to 100Mbps (Ethernet)
Support USB 2.0(host only), up to 480MBit/s.
GPIO: 40 or More
PCIe(optional): x1
Power Supply: 3.6V ~ 5.5V, 500mA
Wrapping Up
If you consider trying VoCore2, do note that you will find both the hardware and the software to be open-source. This may not be the most powerful Linux computer but it should come in pretty handy for a lot of DIY projects.
It will cost you $18 for VoCore 2 and $45 for VoCore2 Ultimate. You can find all the relevant instructions on their official website.