Viber is one of the best instant messaging apps for Linux that provides a desktop Linux client. Viber is a hugely popular messaging application with more than a billion users.
It may not be the most popular service out there — but it still has a large user base. Fortunately, it supports all the major desktop platforms for a native user experience.
Viber Linux client is quite stable and integrates well with the Linux desktop environments. It works as expected while offering a good audio/video quality. Altogether, if you use Viber on mobile, you can use Viber on Linux seamlessly.
Viber is not open source. We've covered this tutorial because it is available on Linux and the article's focus is on Linux.
Features of Viber desktop client
Some of the main features of Viber desktop client for Linux and other platforms are:
Photo and sticker messages along with text
Group conversations
Call other Viber users for free
Sync between your mobile device and your Linux desktop
Transfer calls between mobile and desktop
End-to-end encryption
Share contacts
Drag and drop images, videos and files
No registration required
Binaries available for Ubuntu and Fedora based Linux distributions
Installing Viber in Linux
Viber provides executable .deb binaries for Debian and Ubuntu based Linux distributions and.rpm binaries for Fedora based Linux distributions. Unfortunately, these binaries are only available for 64- bit Linux systems.
Method 1: Installing Viber in Ubuntu/Debian based distros
If you want to install Viber on Ubuntu, Linux Mint, elementary OS etc, download the binaries from their official download page.
You might also find it in your software center, so you can easily install it from there.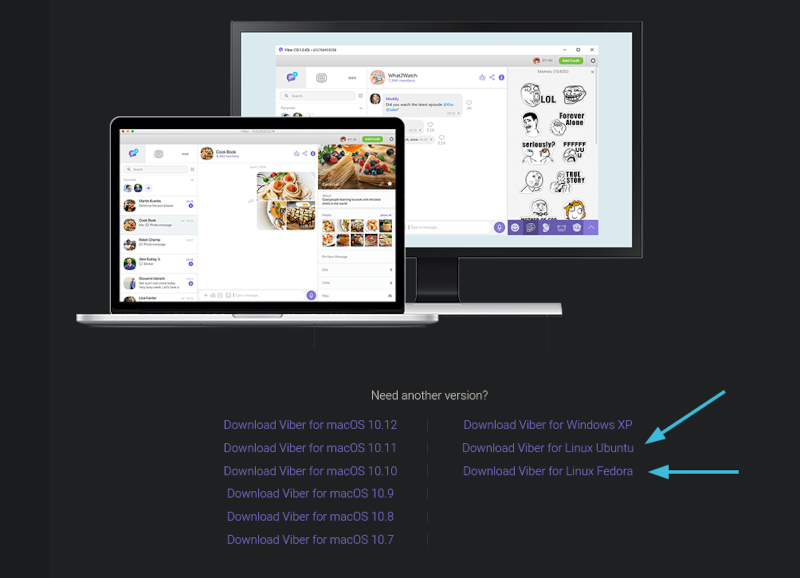 In case you're not sure about using deb files, follow our guide to know how to install using deb files.
If you run Debian or other Debian based distro or double-clicking on the file should just open it in the software center and you'll be able to install it.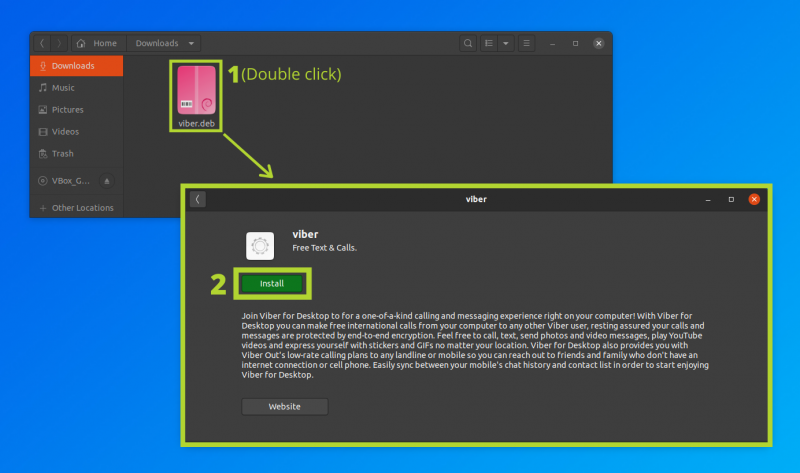 Method 2: Installing Viber in Arch-based distributions
If you are using Arch Linux or Arch based distributions, you can install Viber using AUR package. If you don't know how to use AUR; you can read our article on what is AUR to explore more about it.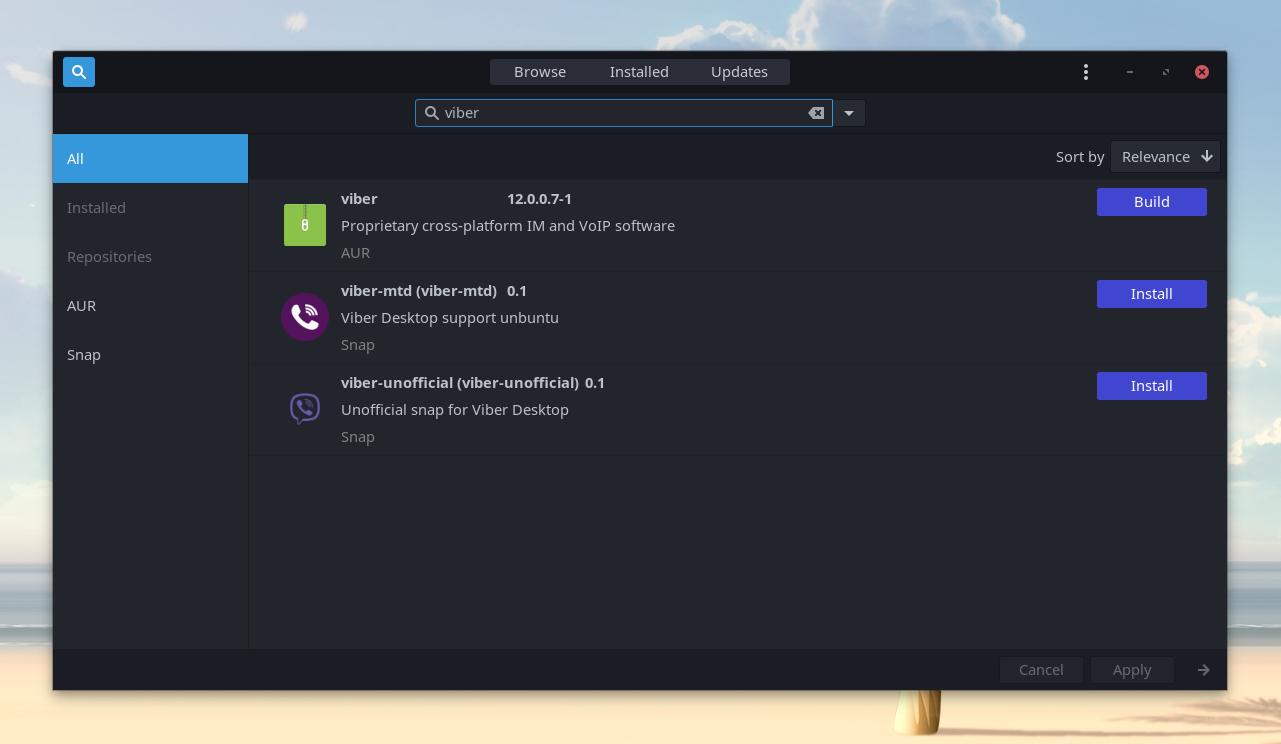 Method 3: Installing Viber in Fedora and Fedora based distros
If you are using a Linux distribution based on Fedora, you can download the rpm package from its official download page. Double click and install it.
You can also install it using terminal. Just go to the folder where you have your .rpm file. Open terminal in that folder by right click and select "Open terminal", and enter following command:
sudo rpm –i ./viber.rpm
Method 4: Installing Viber in Linux using Snap
If you have Snap configured you can install Viber on any distro using Snap. You can also refer to our article on using Snap packages, if you didn't know already. Just enter following command in terminal:
sudo snap install viber-mtd --edge
Using Viber in Linux
Honestly, it's not a rocket science. You will be asked to provide your phone number to log in into Viber and then you'll see all your Viber contacts in it. Your recent chats will be synced as well.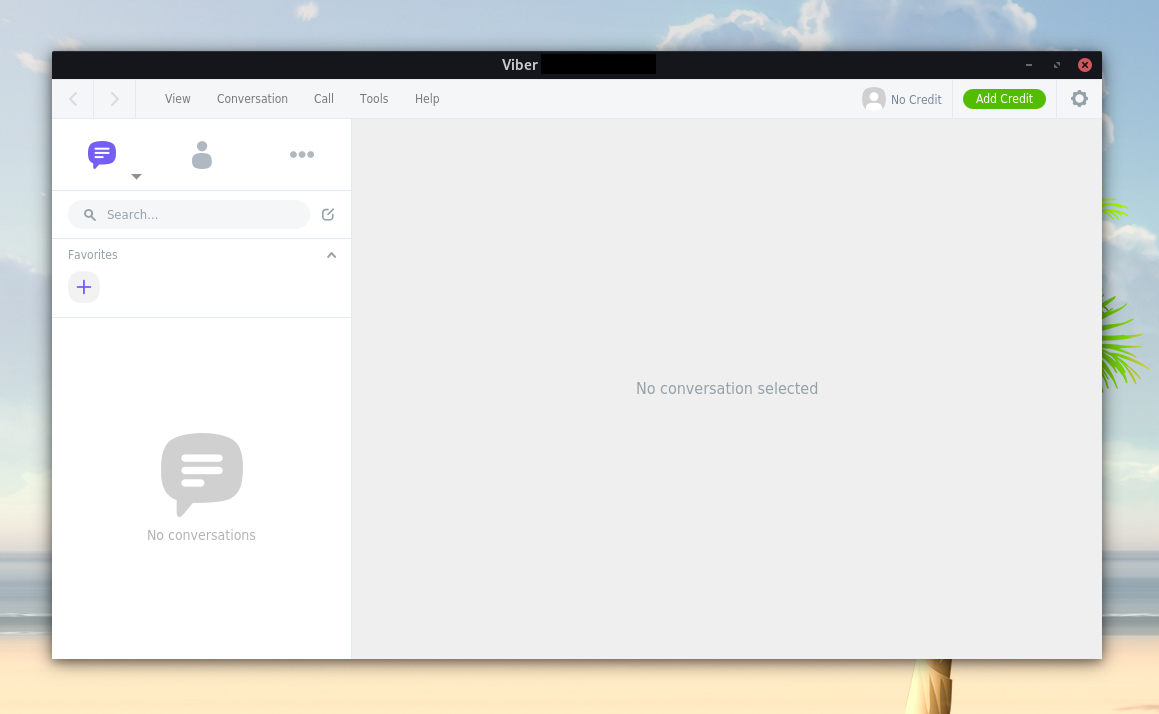 Moreover, Viber user interface looks great. But, that's just me.
Wrapping Up
I am not much of Viber user but it is good to see many popular apps coming to Linux. Indeed, it is one of the most popular cross-platform solutions for messaging/calls/video chat.
Do you use Viber? Let me know your thoughts in the comments below.