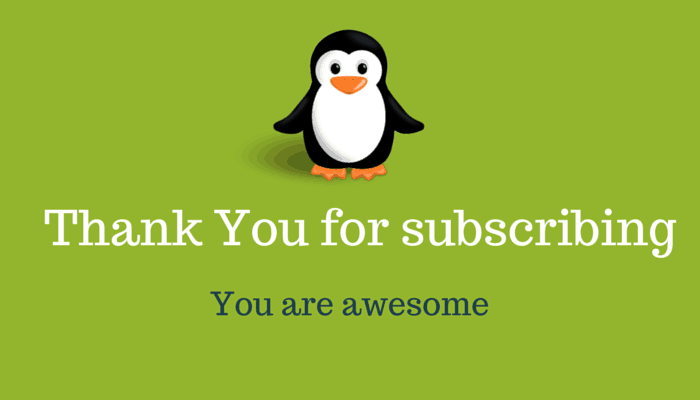 Thank you for subscribing to It's FOSS email newsletter. You'll start receiving your email newsletter from next week.
It's FOSS email newsletters are quite fun. I know that you'll enjoy reading it and will wait for the next one every week. While you wait to read the first email newsletter, I would like you to point you out to some useful resources.
If you are using Ubuntu or any other Linux distribution based on Ubuntu such as Linux Mint or elementary OS, make sure to check out Ubuntu 14.04 troubleshooting guide.
Basically, it is a collection of various how-to tutorials, neatly placed in various categories. If you are just starting with Ubuntu or Linux Mint, you should bookmark this page.
I plan to make such guides for other Linux distributions in future. Stay tuned for that.
Here are some recommended reads from It's FOSS:
7 Popcorn Time features that will enhance your experience 10 times
You'll find many more such useful articles in the newsletter.